NBA Trade Rumors: Potential Trades That Would Benefit Both Teams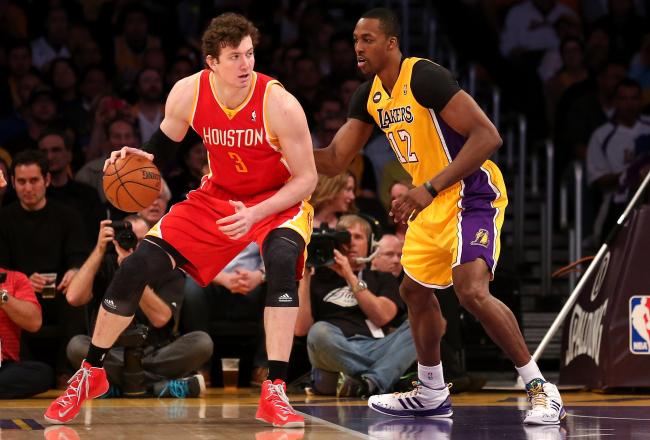 Stephen Dunn/Getty Images
With the NBA Draft under 100 hours away, most of the Association's scuttlebutt right now concerns prospects and workouts and which team likes whom how much.
But lost amid the soon-to-be-rookies are a sea of rumored deals, the kind that involve established NBA veterans, guys who are known, not projected, quantities.
Most of these rumors are bluster, and even more only make sense for one involved party. But occasionally, we catch wind of a swap that sounds realistic and symbiotic—something that might actually happen and might actually make sense.
Here's a look at two recent examples:
Cavaliers Acquire Shawn Marion and No. 13 Pick from Mavericks for No. 19 Pick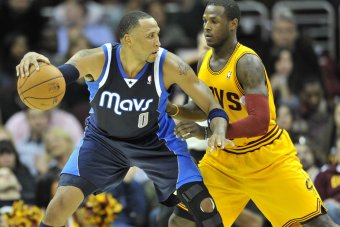 David Richard-USA TODAY Sports
It appears lopsided on paper—and, in reality, it kind of is—but both teams would actually benefit from this proposed swap. They're just looking for different things.
The sourced report came from sheridanhoops.com, which said:
The Cavs are in serious discussions to acquire Shawn Marion from Dallas in a lopsided trade that would allow them to move up from No. 19 to No. 13 in the first round by relieving the Mavs of Marion's $9.3 million salary, allowing Mark Cuban more salary cap flexibility to use on July 1.
And therein lies the beauty of this trade. Dallas loses in the very immediate short term, but so far as Mark Cuban is concerned, that's not much of a problem. After missing the postseason for the first time in eons, Dallas knows it needs to rebuild. And in order to rebuild, it needs to get its finances in order.
This trade allows them to shed the burdensome contract of Marion, a plus defensive player who otherwise doesn't fit into their future. It would also give them the smaller fiscal advantage of moving back six spots in the draft, which will save them some money in rookie pay scale. Chances are they can still get their target at No. 19, too.
Who Mark Cuban has targeted with all the money he's saving is to be determined. He's always been smitten with Dwight Howard, and could be gearing up for yet another run at him. Or he could just be saving for a rainy day in 2014—a day where brand-obsessed LeBron James, who could use a pairing with someone as well-liked as Cuban, could make himself available.
For Cleveland the benefits are obvious. A team pegged as "one for the future" would be making plays for the now, becoming an immediate playoff contender out East.
Who Would Win This Proposed Trade?
Per the Sheridan Hoops report, Cleveland sees Marion as an upgrade over Alonzo Gee, presumably looking to slide him into the starting lineup from Day 1. His versatility on defense would be a huge lift to Dion Waiters, who struggles on that side of the ball, allowing Cleveland to play their second-best scorer more frequently next year.
They would also now have two top-13 picks to build with, which could be a game-changer. Critics have lamented the presumed dearth of talent in this draft, but that's misleading. There are plenty of guys—both future stars and win-now options—to choose from, and the Cavs have a good recent track record.
Last time they picked twice this early, they ended up with Kyrie Irving and Tristan Thompson.
Rockets Acquire Dwight Howard from Lakers for Jeremy Lin and Omer Asik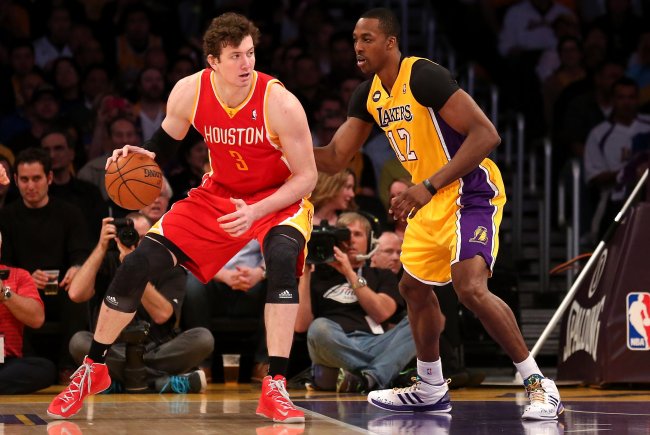 Stephen Dunn/Getty Images
It seems like a cop-out, at first, for the Lakers to trade a dollar for eighty cents, but in reality this would save them another year's worth of headaches.
It certainly makes sense for Houston. Per Marc Stein of ESPN.com:
The Rockets will have the cap space to sign Howard outright after the expected shedding of Thomas Robinson's contract, but sources say that the Rockets will certainly attempt to convince the Lakers to take in return Omer Asik and Jeremy Lin in a sign-and-trade deal for Howard, thus theoretically keeping alive the possibility that Houston could preserve its cap space to pursue Chris Paul and possibly pair Howard with Paul.
That's a lot of information to take in. Let's ignore, for a second, the possibility of bringing in Paul and focus solely on Howard.
Houston has been in hot pursuit of Howard since his days in Orlando. Houston GM and Sabermetrics guru Daryl Morey gets moon-eyed thinking about the way he affects games on defense.
Howard has also never played with a guard quite like Harden, whose talents mold perfectly to his own. Kobe Bryant looked spry this past season, but he was shooting jumpers more frequently than he was breaking down defenses. But Harden is relentless going to the rim. Defenses converge on him like he's LeBron James-lite, leaving ample room for a big, athletic center to mop up rebounds underneath.
If Chris Andersen can put up decent numbers supporting LeBron, imagine the numbers Dwight Howard could put up doing the same around Harden. From there, making a run at Paul the following summer would just be icing on the cake; there's no ceiling on how far they would get next season.
It's a little more complicated in L.A., where Lakers brass would have to eat crow and admit their mistake in trading for Howard. But there's an easy way to spin it: Andrew Bynum did literally nothing last season, so they got one year of Dwight, plus Lin and Asik, essentially for free.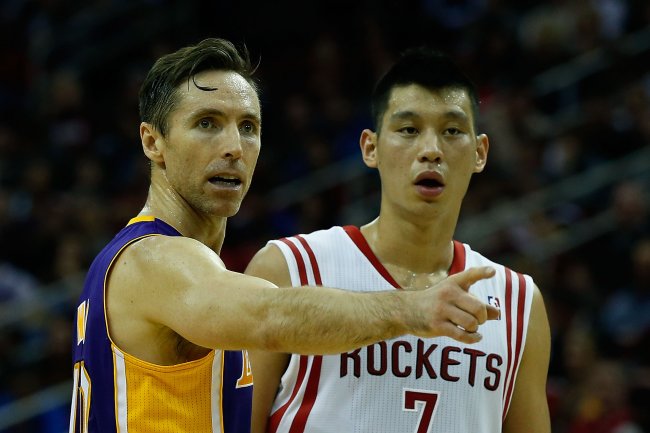 Scott Halleran/Getty Images
On the court, Lin and Asik coud solve a lot of the Lakers' problems too. Backup point guard is of paramount importance on that team, where Steve Nash is questionable to play every night. Lin would be an immediate (and massive) upgrade over Steve Blake, and insurance that Darius Morris would never have to play another minute.
Aski, meanwhile, fits better into the system than Dwight ever could. He isn't worried about getting shots and doesn't fret over how he's portrayed. All Asik does is go out, do work, play defense, grab rebounds and win. He's always been on winning teams.
The Lakers' defense would get better with Asik in the fold, and their offense would benefit from having one less cook in the kitchen. Post touches would go to Pau Gasol almost exclusively, which is what they should have been doing in 2012-13. The Lakers would finally look like a team instead of a combination of well-known individuals.
Win-win.
This article is
What is the duplicate article?
Why is this article offensive?
Where is this article plagiarized from?
Why is this article poorly edited?