FIFA Confederations Cup 2013: Ranking the Semifinalists
Clive Mason/Getty Images

Though it's only just begun, this summer's preeminent football tournament is nearing its conclusion.
Because of the structure of the Confederations Cup, there are only two stages before the final. With the group stage over, then, there only remain the semifinals and the final before we focus solely on transfer rumors for the rest of the summer.
The lovable minnows are eliminated, and only the big boys remain. Let's rank the remaining four sides based on their form in Brazil since the tournament began.
Begin Slideshow

»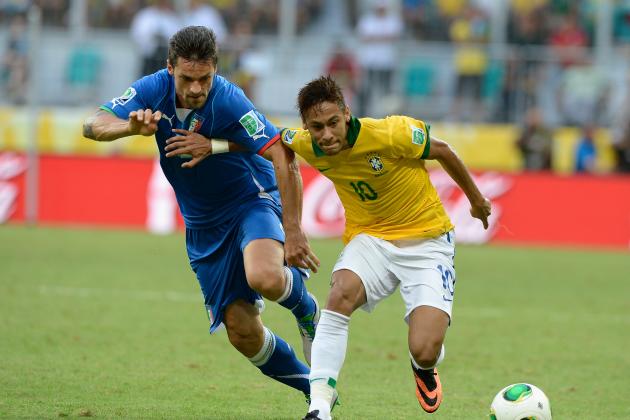 Claudio Villa/Getty Images

Italy got a few breaks on their road to the semis, overcoming a two-goal defeat to Brazil with narrow victories over Mexico and Japan.
Though the former was a close game, the Azzurri just barely scraped through the latter fixture. A seven-goal thriller included a helpful own-goal from Atsuto Uchida and was only decided by Sebastian Giovinco's late winner.
Cesare Prandelli undoubtedly has a talented side at his disposal, but he's needed his fair share of luck to get to this point in the tournament. Few would be surprised if Italy go on to win the Cup, but they have not been the most convincing side thus far.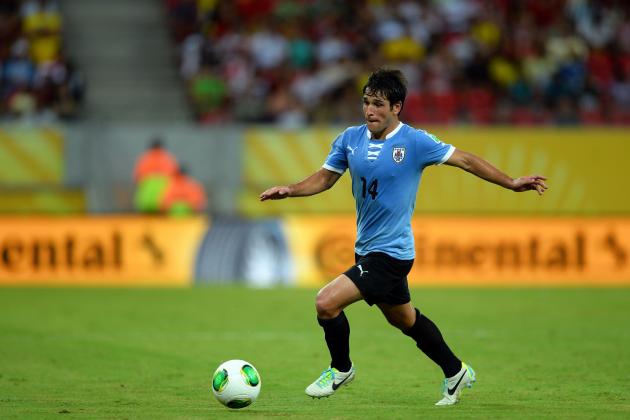 Laurence Griffiths/Getty Images

Leaving aside their demolition of Tahiti, Uruguay have turned in a very positive showing in Brazil, using their impressive depth to impressive effect against Nigeria and Spain.
Much of their talent lies in attack, where Edinson Cavani, Luis Suarez, Gaston Ramirez and 2010 World Cup Golden Boot winner Diego Forlan can rotate, so that opponents are never given a respite due to fatigue or form.
Nigeria put up a commendable fight, but they eventually buckled under the pressure exerted by Uruguay's corps of forwards. Like Italy, they have not blown through the group stage, but they certainly stand a decent chance of defeating Brazil and advancing to the final.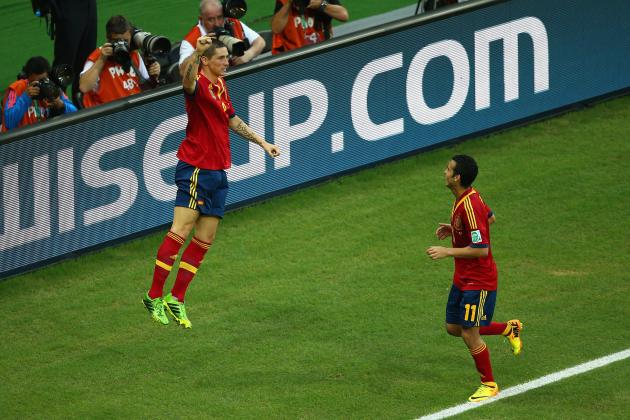 Clive Mason/Getty Images

Predictably, Spain won all three of their group stage matches, weathering a late Luis Suarez goal against Uruguay, compassionately wiping the floor with Tahiti and comfortably dispatching Nigeria.
They did not do so with bags of flair, but then again that is not the Spaniards' way. They pass a team to death, apply a clinical finishing touch and calmly move on.
Vicente del Bosque is arguably not using his best side, with Javi Martinez, Fernando Torres, David Villa, Juan Mata and Santi Cazorla all benched at some point during the tournament (not counting the Tahiti "game").
Then again, Spain essentially have two starting lineups that are each among the top few in the world. A third consecutive victory in a major tournament is within reach for the Iberian world-beaters.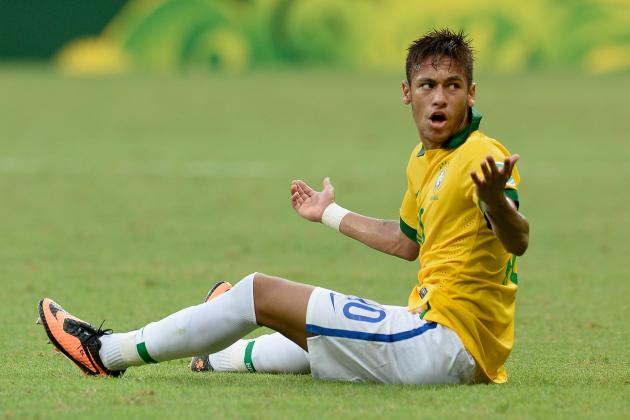 Claudio Villa/Getty Images

Brazil have not merely maintained a perfect record through the group stage on home soil: They romped right through it.
When the Selecao destroyed Japan in the opening game of the tournament to the score of 3-0, people took notice of a team that was commonly believed to be in a horribly timed state of necrosis.
The two encores were no less impressive.
Mexico did not stand a chance after Neymar scored the goal of the tournament with a smashing left-footed volley. And four goals against a team that takes as much pride in its defense as Italy is a rather impressive feat.
Brazil have done it all with a style and swagger that seemed to have deserted them before the tournament. They are the clear favorites to take home the trophy in front of their own fans, and their likely matchup with Spain in the final is quite enticing.