The 2013 MLB All-Star Team of Players Under Six Feet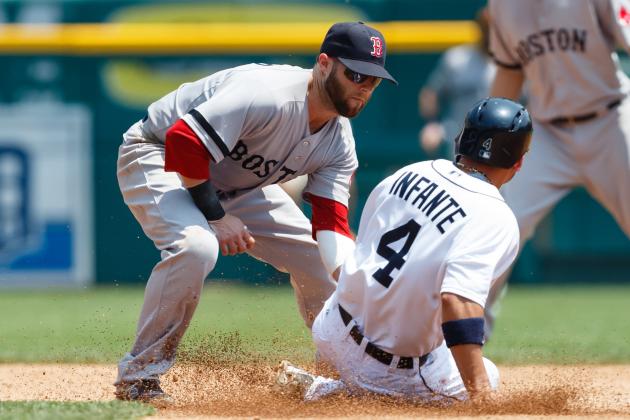 Rick Osentoski-USA TODAY Sports

While giants like Giancarlo Stanton and CC Sabathia are mainstays in Major League Baseball's All-Star Game, there are a number of smaller players who have carved out successful careers.
Most baseball players are at least 6'0" tall, so smaller players have had to adopt other traits to succeed. Whether it's the speed of a center fielder, the bulky power of a first baseman or the hustle of a middle infielder, undersized athletes often have to rely on one highly developed feature skill to rise above the field.
This all-star team reflects how well players are doing now, not what they have accomplished over their careers. So while Ichiro may end up in the Hall of Fame, he doesn't crack the starting lineup.
We'll assume that this all-star game is being played in a National League park, since there are no full-time designated hitters that fit the height requirement.
All heights were taken from ESPN.com.
Begin Slideshow

»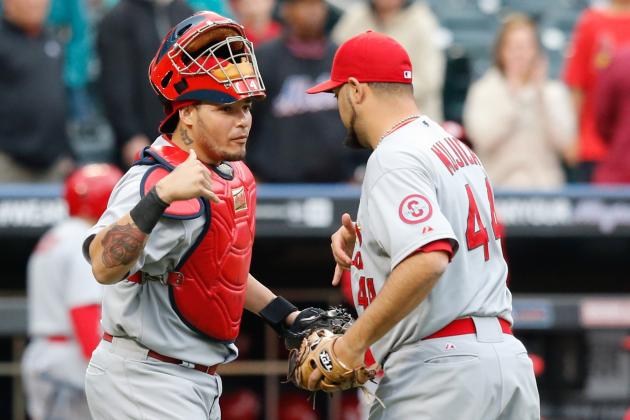 Anthony Gruppuso-USA TODAY Sport

Big Daddy Yaddy has long been considered the best defensive catcher in the majors, throwing out 44.5 percent of would-be base stealers over his career.
Recently, his offense has been even better. The Cardinals backstop leads the National League with a .358 batting average this season after placing fourth last year.
Molina is the rare catcher who can throw out runners and steal bases himself. He led all backstops with 12 SBs last year and is tied for second in 2013.
Height is less important for catchers, since many teams look for stocky players who can take a hit. Still, the only catchers who can rival Molina both offensively and defensively are Joe Mauer (6'5") and Buster Posey (6'1").
Honorable Mention: Carlos Santana (5'11"), Wilin Rosario (5'11"), Miguel Montero (5'11")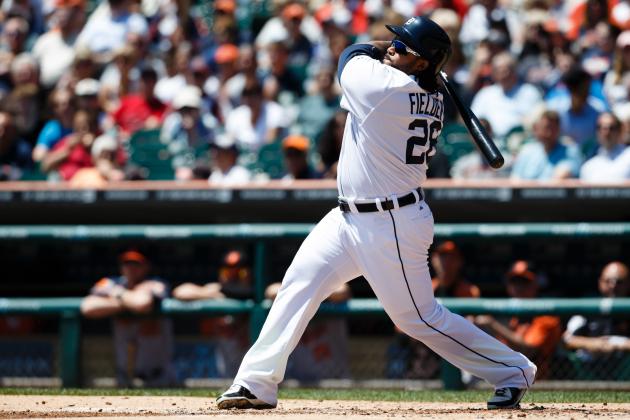 Rick Osentoski-USA TODAY Sports

Prince is so bulky that it's hard to believe he's less than 6'0", especially since his father Cecil is 6'3".
The "little guy" makes up for it by packing 275 pounds into his frame, leaving him powerful enough to crush 272 homers in seven-and-a-half seasons, including 50 dingers in 2007.
The Tigers' first baseman makes life even harder on pitchers by not chasing balls out of the zone. For the fifth year in a row, Fielder is among the top ten in the majors in walks.
Honorable Mention: Nick Swisher (5'11")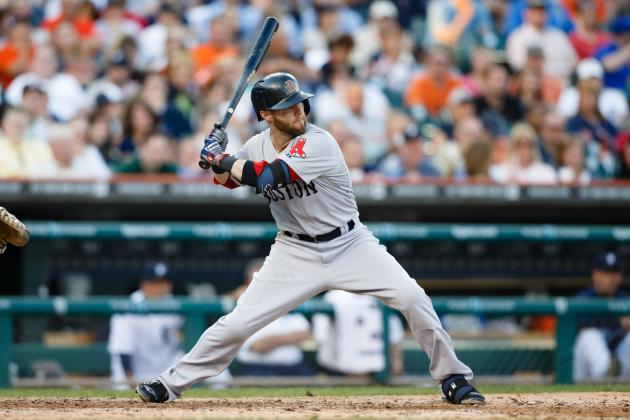 Rick Osentoski-USA TODAY Sports

Second basemen tend to be on the small, quick scrappers, so there are options to choose from. As great as Howie Kendrick has been this year, Pedroia has one-upped him.
Pedroia has endeared himself to blue-collar Boston fans with his unmatched hustle and competitive spirit. If there isn't dirt on his jersey, the game probably hasn't started yet.
He is more than just a sentimental all-star, though. It takes more than a nice story to win the 2008 AL MVP with 54 doubles, then hit 48 more the next year. This season Pedroia has 20 two-baggers, and could start the official All-Star Game—all heights included.
Honorable Mention: Howie Kendrick (5'10"), Jason Kipnis (5'11"), Marco Scutaro (5'10")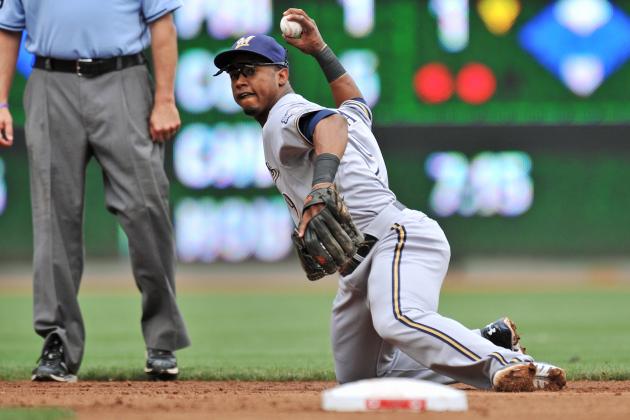 Jamie Sabau/Getty Images

Aside from an unfortunate picture day, Segura has done just about everything right this year, his first full season with the Milwaukee Brewers. His .337 batting average is third in the National League, and his 23 steals are second.
Segura's signature moment came May 28, when he collected six hits in a 14-inning loss to the Minnesota Twins. The second-year shortstop can flash some pop as well, with 10 home runs and eight triples so far.
The Angels traded Segura four days after his debut in 2012 for half a season of Zack Greinke. Now 10 games out of first place with Erick Aybar at short, the Halos must be kicking themselves.
Honorable Mention: Everth Cabrera (5'10"), Jimmy Rollins (5'8"), Cliff Pennington (5'10")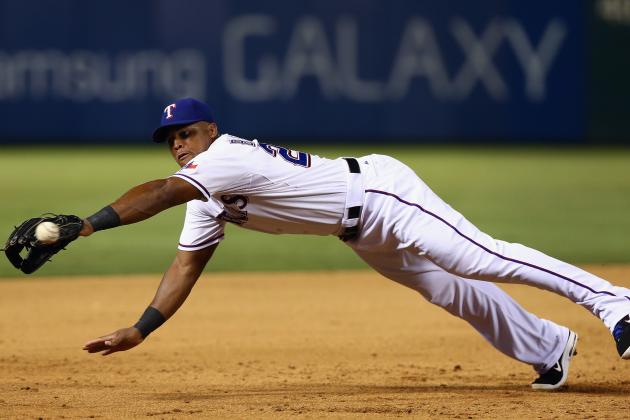 Tom Pennington/Getty Images

Beltre may not be the tallest third baseman in the majors, but it's hard to find a better hitter in the hot corner not named Miguel Cabrera.
Drafted at the ripe old age of 15 (thanks to a fake birth certificate), Beltre put up a number of solid seasons for the Los Angeles Dodgers before breaking out with 48 homers in 2004.
While he has yet to repeat his career year, Beltre consistently puts up 25-35 homers a year, and has won four Gold Gloves. He's one of the top third basemen at any height. Just don't touch his head.
Honorable Mention: Pablo Sandoval (5'11"), Jose Iglesias (5'11"), Luis Valbuena (5'10")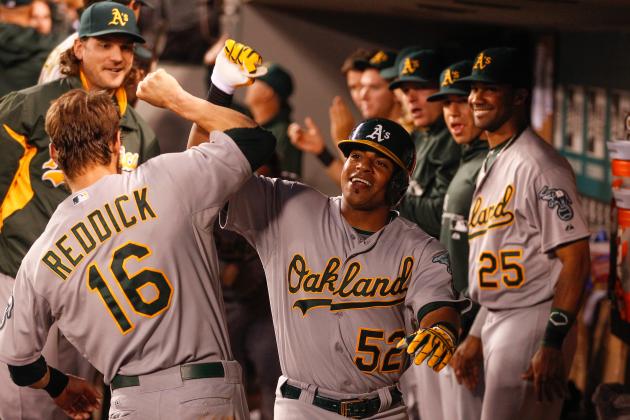 Otto Greule Jr/Getty Images

Perhaps the most athletic player in the majors, Cespedes has a 45" vertical leap, can leg press 1,300 pounds, runs the 60-yard dash in 6.3 seconds and can bench press 350 pounds.
Plus, the showcase video he produced for MLB teams ended with him roasting a pig, so there's that.
Lifting weights is cool and all, but the most important stat in baseball is wins. In Cespedes' career (through June 22), the Oakland A's are 120-71 with him in the lineup and just 18-31 when he is out.
Honorable Mention: Nate McLouth (5'11"), Gregor Blanco (5'11"), Juan Pierre (5'11")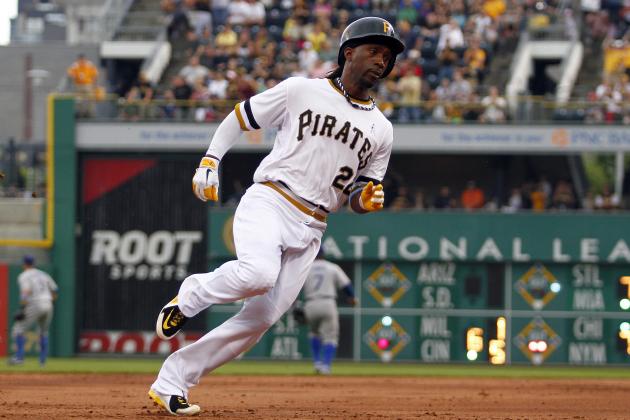 Justin K. Aller/Getty Images

McCutchen burst onto the scene with three home runs in one game during his rookie year. Since then he has developed into a five-tool player and one of the brightest stars in the majors.
Though McCutchen has regressed slightly from last season's .327/31/96/20 line, his defense continues to be a game-changer. In 2012, the Buc robbed hitters of countless extra-base hits and won a Gold Glove for his efforts.
There's no way the Pirates would be 46-30 without McCutchen's bat in the 3-hole or his diving catches in the outfield. Moreover, he's the kind of down-to-earth athlete a town like Pittsburgh identifies with, and he seems to relish his role as the Pirates leader.
Honorable Mention: Brett Gardner (5'10"), Coco Crisp (5'10"), Shin-Soo Choo (5'11")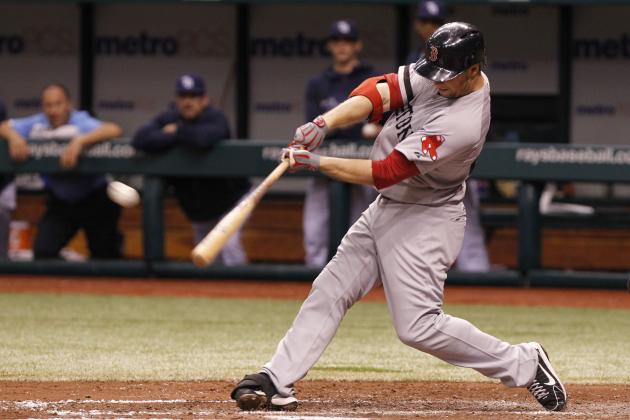 Kim Klement-USA TODAY Sports

Nava is every little guy's dream come to life. He's such an underdog, it's a wonder his last name isn't LaRusso.
He was the equipment manager for two years at Santa Clara University, then went undrafted out of community college. The Red Sox purchased his contract for $1 from the Chico Outlaws in the Golden Baseball League.
Nava tore up the minors, and caught the nation's attention by hitting a grand slam on his first big-league pitch. The switch-hitter's .372 on-base percentage and improved defense have helped Boston climb from last place to first in the AL East.
Honorable Mention: Ichiro (5'11"), Gerardo Parra (5'11"), Norichika Aoki (5'9")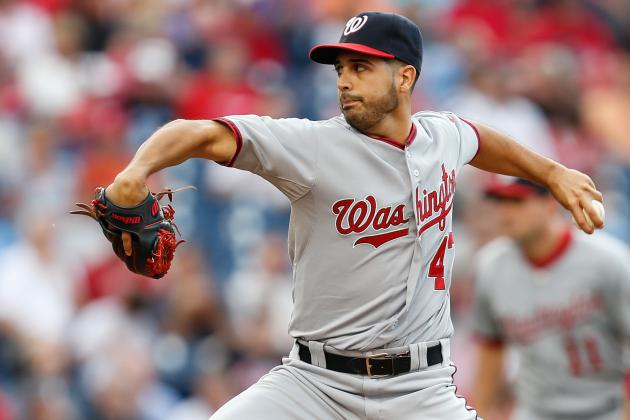 Brian Garfinkel/Getty Images

Gonzalez has been especially unhittable over his last nine starts, yielding just 15 runs in 59.2 innings.
The lefty can hum his heater into the mid-90s, but his nastiest pitch is his curveball. When Gonzalez can control his 10-4 drop, he can dominate whoever steps into the batter's box.
The problem with relying heavily on a breaking ball is that when Gonzalez is off, he misses the plate more often, resulting in a 1.31 career WHIP. He has trimmed that figure down to 1.13 and 1.15 in his two seasons with the Nationals, leading to a lower ERA and more wins.
Honorable Mention: Johnny Cueto (5'11"), Kris Medlen (5'10"), Bartolo Colon (5'11")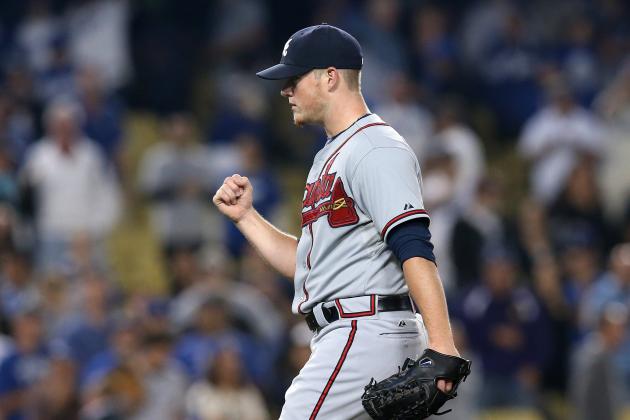 Stephen Dunn/Getty Images

Conventional wisdom says fireballers are supposed to be huge. Kimrel and his 99-mph heat beg to differ.
In his third full season, Kimbrel owns a sparkling 1.59 ERA and 0.95 WHIP, averages that are actually slightly above his career marks of 1.49 and 0.92, respectively.
He led the NL in saves in each of the last two years, and has yet to allow a run in the month of June. When "Welcome to the Jungle" plays over the Turner Field speakers, the game is almost certainly about to end.
Honorable Mention: Sergio Romo (5'10"), Greg Holland (5'10"), Fernando Rodney (5'11")