10 Things a Washington Redskins Fan Says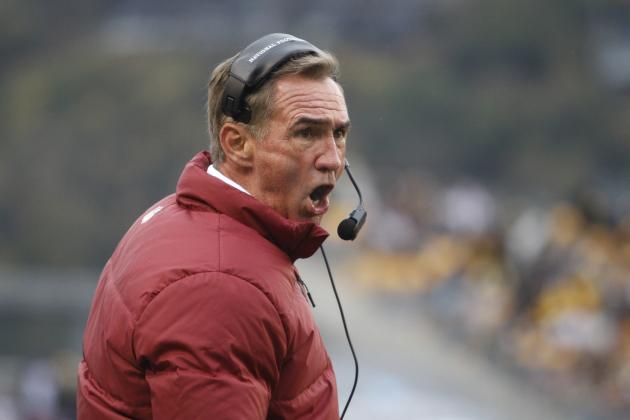 Justin K. Aller/Getty Images

The Washington Redskins have a vocal and passionate fanbase, which has had plenty to talk about in the past 30 years. Between Super Bowls, rivalries, free-agent and draft busts, the what-ifs, could-have-beens and headlines made by their team, 'Skins fans have no shortage of fodder.
Even though sports have a way of dividing everyone's allegiances, Redskins fans will find an ear and talk it off.
Of course, with the ability to talk to just about anyone about anything Redskins related, there are some common themes, almost catchphrases, that fans have a way of bringing up more often than they may care to admit.
Here are some things you can expect to hear a fan of the Washington Redskins say during any conversation.
Begin Slideshow

»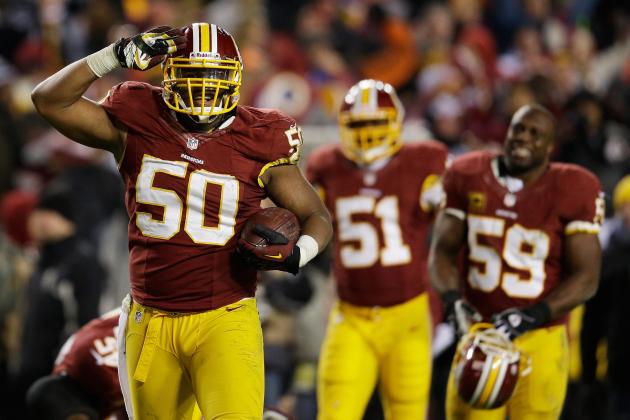 Rob Carr/Getty Images

Every fan wants to think the best of their team, to start the season with unbridled optimism. However, it seemed that in years when there was next to nothing to be optimistic about (See Steve Spurrier and Jim Zorn years), the playoff talk didn't stop.
Who honestly expected the Redskins to make their run last season to a division championship and a playoff berth?
It is one thing to keep the faith, but there comes a point when you're just beating your head against a wall. Which is something to expect from the Cleveland Browns, not the prestigious Washington Redskins.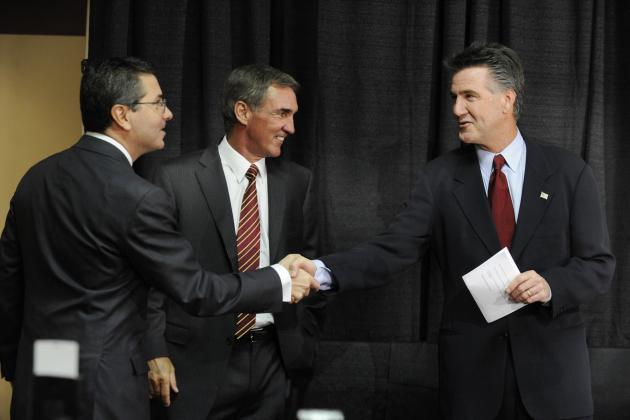 Mitchell Layton/Getty Images

It is possible that almost every fan of every team ever has said this at one point in their fandom. For the Redskins, at least, there is some credence to the sentiment. Dan Snyder has been an owner dedicated to making money and putting butts in seats, thereby making more money.
Since assuming ownership in 1999, Snyder had largely run the Redskins as his own personal fantasy football team.
Until recently, when Mike Shanahan and Bruce Allen were brought on to fix the mess Snyder and Vinny Cerrato created, most people probably could have run the team better simply by hiring football people to run the football side of things.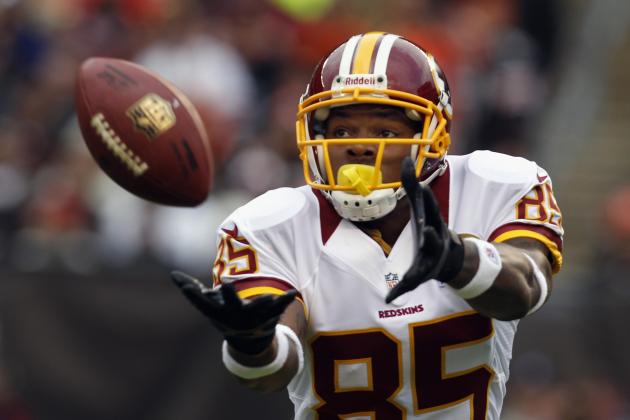 Matt Sullivan/Getty Images

It is one thing to do some armchair scouting of a player and see the potential to do great things, but when that player has been close to breaking out for three or four years, it isn't likely he's ever going to.
Devin Thomas had the physical tools, but he didn't have his head on the field. Malcolm Kelly had his head in the right place but couldn't get healthy. Patrick Ramsey could have been a solid quarterback, but the atrocious offense and offensive line Steve Spurrier concocted made him skittish in the pocket.
Now, Leonard Hankerson and Aldrick Robinson are in line to have their breakout seasons, and with good reason. Still, how likely is it that Hankerson is going to suddenly develop focus, or Robinson is going to be more than a one-route deep threat?
What about Brian Orakpo? He's failed to tally double-digit sacks since the defense switched to 3-4, and he missed 14 games last season? Is he a bust yet?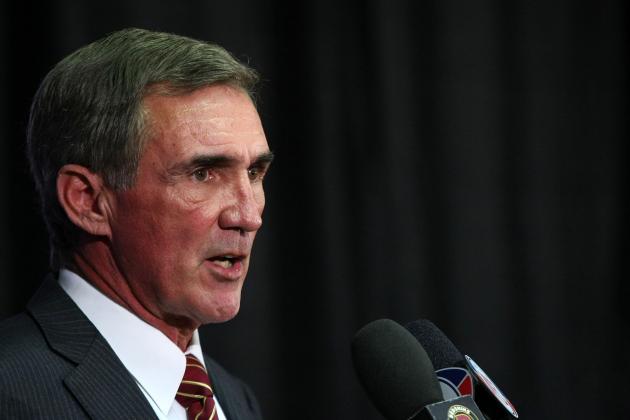 Win McNamee/Getty Images

The Redskins have had 11 losing seasons over the past 20 years, three .500 seasons and just six winning seasons with four playoff appearances. So what? The 'Skins have three Super Bowl victories, five Super Bowl appearances, plus two NFL Championships won before the AFL-NFL merger.
It is a wonderful thing to have a storied history, but it doesn't make up for the fact that success has been so rare in the two decades since the end of the first Joe Gibbs Era.
Maybe the next 10 years will be a completely different story, but until someone in burgundy and gold is raising a Lombardi Trophy, it doesn't do well to keep telling everyone that you've got three of them won 20 years ago.
Mike Shanahan has two Super Bowl wins himself, but he has just one playoff appearance in three seasons with the Redskins. So until he gets back there, those don't really matter much either.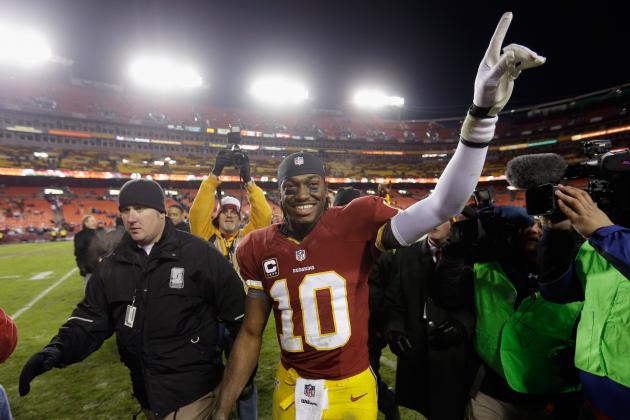 Rob Carr/Getty Images

The day may come when Robert Griffin III does, in fact, hoist a Lombardi Trophy for the Washington Redskins, and I will love every second of it. However, he has played one season, suffered two serious injuries and didn't make it out of his lone playoff appearance.
Until further notice, let's table the "Griffin = Super Bowl" chatter.
What Griffin accomplished as a rookie was impressive; however, he had a solid team around him and opposing defenses weren't prepared for the read-option offense. Perhaps some thought should be given to what someone like Alfred Morris means to the team, or the entire defense that seems to have been waiting for the past three years to be the elite unit it has been billed as.
Quarterbacks get the lion's share of the credit when it comes to winning championships, but Griffin is just one man, and he isn't going to be the sole reason for a championship in the future.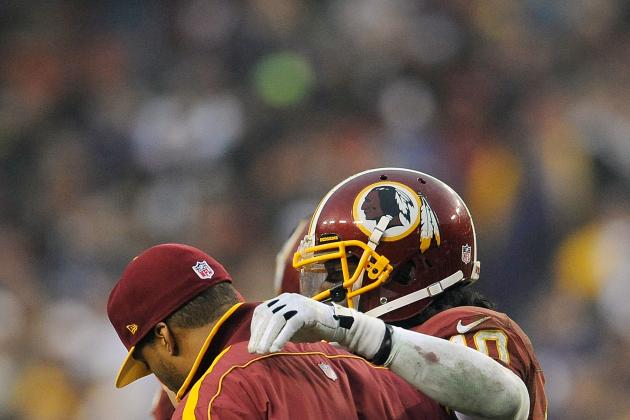 Patrick McDermott/Getty Images

Robert Griffin III has the potential to be the best dual-threat quarterback since Randall Cunningham. Yes, Cunningham, not Michael Vick because Vick is a mediocre passer.
Griffin's downfall, however, is his reckless style of running that earned him a concussion early in the season and a torn ACL late in the season.
However, it is impossible to tell Griffin to stop running, because his speed is an incredible asset. There are more diplomatic things said about his running, that he needs to be smarter or just beef up a little to withstand the punishment. Bottom line, Griffin's going to run, and he's going to take hits.
He just needs to learn that he is human and means far too much to the franchise to run headlong into a full-speed Haloti Ngata.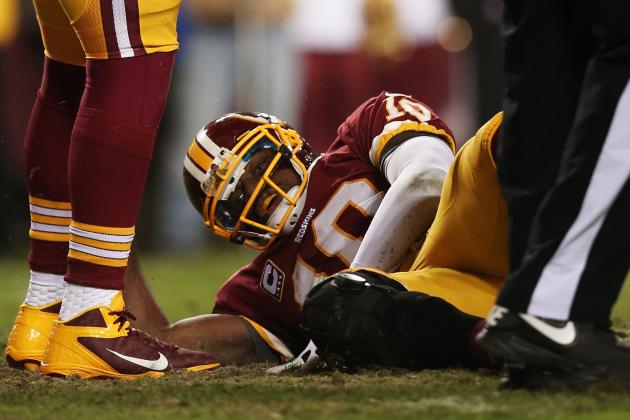 Win McNamee/Getty Images

Wishful thinking is one thing, but denying the truth of the matter is quite another. Sure, injuries can change things for a team, and the Redskins proved that in their playoff loss to the Seattle Seahawks last season.
If Griffin had been healthy, the Redskins probably would have moved on to the divisional playoff round and maybe shocked the world with a run to the Super Bowl.
But to blame their overall health for their lack of success or close calls over the past 10 years or so is ridiculous. If Brian Orakpo and Jarvis Jenkins were healthy last year, the defense could have been special, or it could have been just a more productively frustrating season for the unit.
Maybe if Pierre Garcon was healthy, or Fred Davis didn't land on IR, maybe the passing game looks a lot better than it did last season.
Then again, great teams overcome injuries, as opposed to using them as excuses for failure.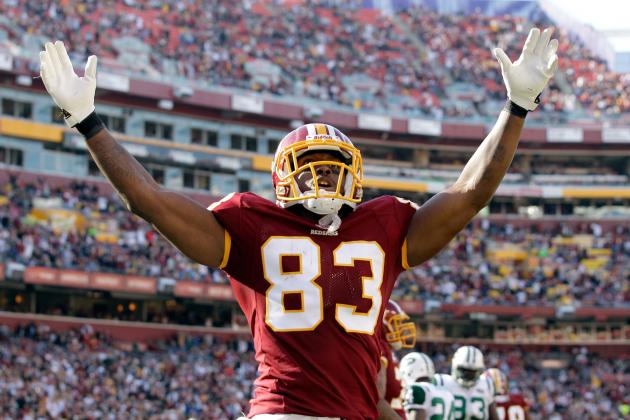 Rob Carr/Getty Images

Without a doubt, Fred Davis is one of the most physically gifted tight ends in the NFL today. He doesn't have the size of Jimmy Graham or the sheer playmaking ability of Rob Gronkowski, but he is capable of catching 75 passes for 1,000 yards.
Having the potential to do something does not make it so, and Davis has done nothing to warrant being mentioned in the same breath as Antonio Gates, Tony Gonzalez, Graham, Gronk or Vernon Davis.
Maybe, just maybe, he'll overcome the four-game suspension form 2011, as well as the injury that cut his 2012 season nine games short. Until then, and until he puts up that big season everyone seems to know he can have, he's just a player with a lot of potential and not much else.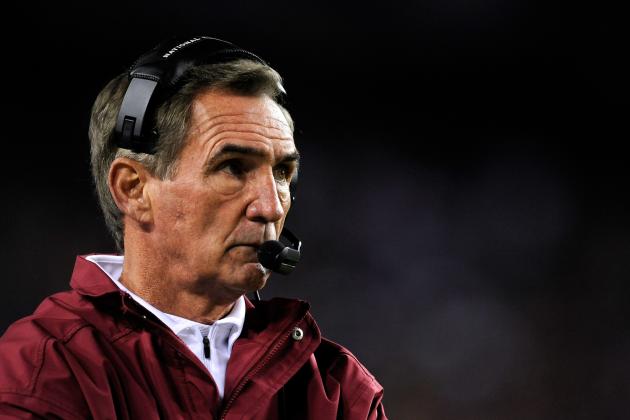 Patrick McDermott/Getty Images

Mike Shanahan plucked Alfred Morris from relative obscurity and turned him into a 1,600-yard back, while rebuilding the offensive line, orchestrating a weighty draft trade to acquire a franchise quarterback and helping to craft one of the most explosive offenses in the NFL.
Disregard everything he did prior to the 2012 offseason, because most of it goes against the notion that he is a genius.
Sure, Shanahan inherited a mess from the previous regime who shall not be named, but he didn't have to trade for Donovan McNabb, or make do with John Beck and Rex Grossman, and don't forget the late-round misses he's had in the draft.
Not that he isn't worthy of respecting, but a lot of the same people who now praise what he has done with the team were the same ones criticizing his seemingly clueless start in Washington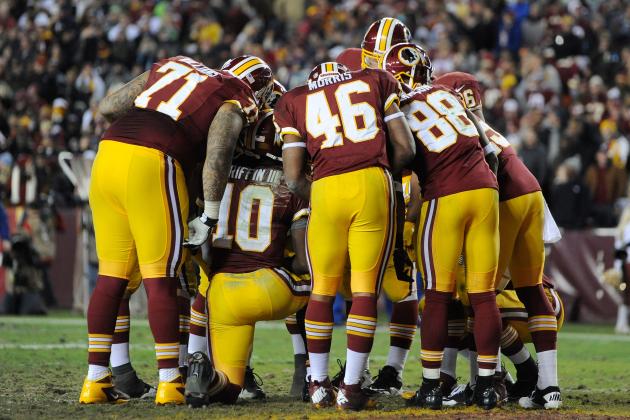 Patrick McDermott/Getty Images

Beauty is in the eye of the beholder, and when it comes to Redskins fans, they tend to see their roster with rose-colored glasses. The defense always looks great on paper, which may be true, but looking great on paper is a far cry away from acting the part on game day.
Lately, the 'Skins have looked good on paper, though the breakout seasons from Alfred Morris and RGIII have gone a long way toward helping fans forget or overlook deficiencies.
For instance, is everyone certain that Morris can improve on his unexpected rookie outburst? Will the defense be immensely better with rookies in the secondary as opposed to weak links? And yet, year after year, everything looks peachy on paper.