My Top Wrestling Moments of the Week: Lesnar/Punk, Mark Henry, BFGS and More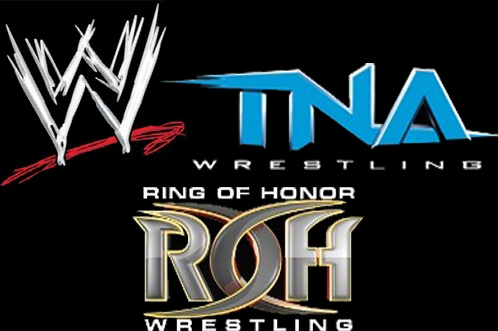 wwe.com, impactwrestling.com, rohwrestling.com
Another week of professional wrestling has come to an end, and it was an overall great week!
WWE kicked things off with the first-ever Payback pay-per-view, and it turned out to be quite good. With every match coming across well and some good moments, too, WWE delivered with its new June event.
WWE Monday Night Raw kept the ball rolling with a very good episode. While there weren't many good matches this week, there were a lot of great moments and a few surprises. They kept things going with Main Event, which featured a few solid matches, while TNA Wrestling gave a good match with their international show Xplosion.
WWE NXT slowed the week down a bit with some matches that were either boring or just didn't deliver, but the main event picked the momentum back up.
TNA Wrestling officially started the Bound for Glory Series on Impact Wrestling this week. The episode saw the majority of the matches deliver and the few segments got over pretty well, too. Overall, TNA kept the week going strong.
WWE Superstars was decent at best with one good match out of the two featured, but WWE Friday Night SmackDown ended the week strong with a number of very good matches!
I wasn't able to watch ROH Wrestling, so they will unfortunately be left off this week. ROH Best in the World was presented Saturday night, which I did watch, but it won't be featured until next week's list.
As for the weekly polls, the site was down at the time I was putting this together. So, unfortunately, there will be no polls for "Show of the Week" and "Match of the Week." You can put your favorite in the comments, though, and if enough do it, I can formulate the percentages myself.
Begin Slideshow

»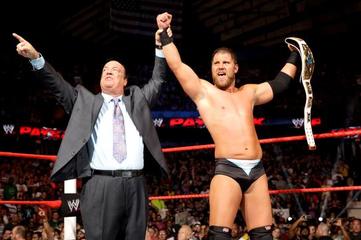 photo from wwe.com
I have been a fan of Curtis Axel for a while now. I always felt that he was one of many WWE Superstars who never got the credit they deserved. Thanks to Paul Heyman, he is now getting that credit and plenty of the spotlight as well.
Fandango's concussion, while bad, ended up being a blessing in disguise. If Fandango was never injured, Axel would have never been entered into the match at Payback. At the event, Axel won his first singles titles in WWE.
The WWE Intercontinental Championship is filled with history. The belt has seen 15 WWE Hall of Famers hold it, one of which was Axel's father Mr. Perfect. In fact, Curt Hennig is a two-time champion.
Last Sunday, Axel made history. He and his father are the first father and son to hold the WWE Intercontinental Championship. It's a shame that Hennig isn't alive to see it. Now as champion, the skies are the limit for Axel.
The title was once a major stepping stone for the WWE Championship, and I think that it will return to that glory. WWE dropped the ball with Wade Barrett as champion, but with Axel, I feel that they will go all the way. With Heyman by his side, Axel is going to be an unstoppable force in the midcard.
When he does finally lose the belt, I think fans will see another Paul Heyman Guy as world champion.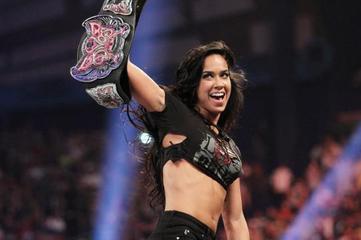 photo from wwe.com
This was a long time coming. AJ Lee has been the top Diva in WWE for over a year now. She may not have been champion, but she was still on top.
Unlike most Divas on the roster, AJ had a developing character and time on television every week. Most of the time, AJ was on television more than the Divas champion. She even had more television time than the midcard champions.
AJ has been on the roll of a lifetime, so seeing her win the Divas Championship at Payback was no surprise. Despite not being too surprising, it still makes the list due to what the victory is going to bring. Her win is going to bring the Divas division to the spotlight for the first time in years.
It started out strong when AJ was revealed as Kaitlyn's secret admirer, and it can only go up from here. AJ can not only cut a great promo, but she can also wrestle. Her character is also the best any Diva has had in quite some time.
If WWE plays its cards right, it can rebuild the entire division around her, her craziness and the hatred the other Divas have for her. If what happened on Raw is any indication, the WWE Divas division may actually give the TNA Knockouts division a run for its money for a change.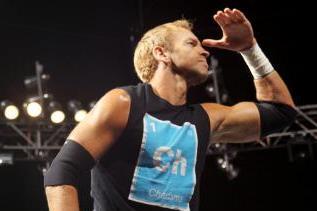 photo from wwe.com
I can't remember the last time I saw Christian in a WWE ring. He disappeared a while back, and it seemed like he was never going to come back. Then this past Monday on Raw, I got quite the surprise.
Wade Barrett was set to get his Intercontinental Championship rematch against Curtis Axel, but Team Brickie had other plans. Christian's music hit, and out came Captain Charisma to a great reaction from the crowd.
The match was mostly Christian in control, but he looked great in his return. It didn't seem like he had any ring rust whatsoever. He was the same old Christian!
His return was a nice surprise, and it opens up many possibilities. Will he make his way back to the main event and target the WWE or World Heavyweight Championship? Could he stay in the midcard? For the time being, I hope he stays in the midcard.
He is a seasoned veteran who could really help get talent over. Seeing Axel defeat Christian somewhere down the line would do wonders for Axel's title reign. At some point, though, I would like to see him back in the main event. His reigns as world champion were nothing special overall, so I think the man deserves a proper run with one of the belts.
When it comes time to lose it, have him drop the title to someone like Cody Rhodes or Damien Sandow. Christian could really help elevate younger talent, and helping get the new generation over is exactly what a veteran should be doing.
Since I started a "Top Moments" list about a year and a half ago, I don't think the WWE Divas has ever made the list. A match may have slipped in here and there, but if there were women on the list, 99 percent of the time it was the TNA Knockouts.
This past Monday, though, the Divas division blew me away! AJ Lee kicked off the segment with a great promo about how she was always champion and about how brilliant she was. To quite the surprise, Stephanie McMahon came out as well.
Stephanie gave a pretty solid promo about how she should act like a champion and stop being a stereotype. She also threatened to fire her. Her line about AJ giving her the "crazy eyes" and how it was useless because she was a McMahon was great.
Kaitlyn and the other babyface Divas soon came out, to which Stephanie threatened Kaitlyn as well for interrupting her. She gave a good promo and just attacked AJ! And after a little wardrobe malfunction on Kaitlyn's part, the segment was complete.
This segment was just awesome. AJ was great on the mic, seeing Stephanie confront her created an intriguing situation and Kaitlyn's attack was well done. I am very interested to see if the AJ/Stephanie situation goes anywhere, while Kaitlyn losing the title really invigorated her.
For the first time in years, I actually can't wait to see what happens next in the Divas division!
Talk about a swerve! Mark Henry deserves an Academy Award for his performance in this segment.
WWE had been teasing Henry announcing his retirement throughout the night on Raw, and with John Cena in the ring, he did just that. Talking about everything he has accomplished, the fans and his family, Henry cut the best promo I have ever seen him do. He also started to cry, which really sold everything he was saying.
The fans were eating up the situation as well. With chants of "Henry," "Thank you, Henry," "Sexual Chocolate" and "One more match," the fans were getting just as emotional as the World's Strongest Man. Then out of nowhere, Henry picked up Cena and delivered a big World's Strongest Slam.
I was fooled. The audience in Grand Rapids was fooled. The wrestling community as a whole was fooled! WWE sucked us in and then went in an entirely different direction. I give major props to WWE for pulling this off, and even more to Henry for his phenomenal performance.
I think this will go down as one of the best moments of the year!
For the past couple of weeks, there has been a power struggle on Monday Night Raw. WWE has seen many power struggles in the past, but it's been a while since that struggle has been within the McMahon family.
It all started when Triple H wanted a rematch against Curtis Axel. Vince McMahon would stop the match multiple times only to have Triple H restart it. In the end, Mr. McMahon just took the ring bell to make sure Triple H couldn't get another match going. It was a funny moment, and it was also the start of something big.
This week on Raw, the struggle for power intensified. Poor Vickie Guerrero was stuck in the middle, too.
Triple H would want The Shield to be made an example of, but Mr. McMahon turned out to be a big fan of theirs. Later on, he told Vickie the show was going great.
Stephanie McMahon also appeared to say the show was out of control, and Triple H was angry over nothing happening to The Shield. By the end of the night, they all told her to listen to them over the other.
In terms of power, Raw is in shambles. Team Brickie is stuck in the middle with each the chairman, chief operating officer and vice president telling them what to do and what not to do. The McMahon family is at war, and I think that's great.
It's going to create some very intriguing, and potentially fun, situations. I'm thinking it's going to lead to a permanent position of power for someone on Raw, but whether that's Team Brickie remains to be seen.
At this point in time, it looks like a McMahon may be taking full control of Raw sooner or later.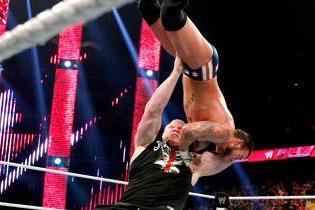 photo from wwe.com
At Payback, Paul Heyman almost cost CM Punk his match with Chris Jericho. Punk would then be very adamant about their relationship. Punk was not his client; he was his friend. Nothing more, nothing less.
On Raw, Heyman tried to speak for Punk in the opening segment, and later on backstage, the former WWE champion told Heyman that he didn't want him in his corner anymore. The look on Heyman's face was a bit sad. His cash cow just basically kicked him to the curb.
I figured that would be it for the night, but before Punk's match with Alberto Del Rio, Heyman told him that he understood. The look on his face then showed that he had something up his sleeve. Nobody's kicks Paul Heyman to the curb.
When Punk defeated Del Rio by count-out, Brock Lesnar's music hit. After circling the ring and teasing that he was going to say something, Lesnar picked him up and hit a massive F-5!
Earlier when Punk said that he didn't need Heyman's help but that Lesnar and Curtis Axel did, I knew something was up. I figured that it would have been Axel who went on the attack, so Lesnar was a surprise. I knew that Lesnar would get involved at some point, but not so soon. I'm glad WWE pulled the trigger, though.
Having Lesnar show up now starts the build for SummerSlam early. I can see Punk facing Axel at Money in the Bank, and then Lesnar at WWE's big summer event. Punk vs. Axel will keep the ball rolling without Lesnar having to be there since Axel is a "Paul Heyman Guy" like Lesnar.
I've been waiting for CM Punk vs. Brock Lesnar ever since Heyman aligned himself with Punk, and it looks like WWE is finally going for it!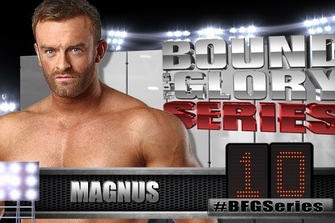 photo from facebook.com/ImpactWrestling
Thursday's episode of Impact Wrestling saw the official start of the Bound for Glory Series. It was also Open Fight Night, so all 12 competitors fought in matches to try to earn the first points.
By the end of the night, seven of the 12 earned between two and 10 points. Here are the standings for the BFGS as of this writing:
Magnus: 10 points

Mr. Anderson, Austin Aries, Chris Daniels and Jeff Hardy: seven points each

AJ Styles and Samoa Joe: two points each

Joseph Park, Jay Bradley, Hernandez, Kaz and Bobby Roode: zero points each
As you can see, Magnus topped the series right out of the gate with a submission victory over Kazarian. I think that it's great that he had the opportunity to be the one to start off strong.
Magnus truly is the future of TNA Wrestling. He's great in the ring, can cut a great promo and is over with the fans. In a series featuring six former world champions, I feel that Magnus was the right choice to be on top so early.
Whether or not he wins is another thing entirely, but topping it now makes him look strong. Assuming he's going to stay one of the top guys throughout the summer, win or lose, Magnus is going to come out of this year's BFGS looking like a million bucks.
At Slammiversary, the Knockouts division proved to be on fire with Gail Kim vs. Taryn Terrell in a Last Knockout Standing match. They were without a doubt one of the best matches of the night, and they showed that TNA's women's division is the best out there.
With a heel Mickie James as champion, the division has two storylines going within it. For such a small division, that's quite impressive. This past Thursday, Brooke Hogan gave a "State of the Knockouts" address and booked two matches.
The first was a TNA Knockouts Championship rematch between Mickie James and Velvet Sky. That wasn't too surprising since it's been built up for the past few weeks. What was surprising, though, was the next match.
Gail and Taryn were put into a Slammiversary rematch, but this time, they'll be battling it out in a Ladder match to take place in Las Vegas at the June 29 taping. Gail and Taryn really tore down the house at Slammiversary, so I'm expecting their upcoming match to be even better!
There was a report going around that Vince McMahon wanted AJ Lee vs. Kaitlyn at Payback to outdo Last Knockout Standing, and in my opinion it didn't. They had the best Divas match in quite some time, but they didn't compare.
Seems to me like TNA is raising the bar now by having a Knockouts Ladder match. I wouldn't doubt if AJ and Kaitlyn ended up having their rematch inside a steel cage. What TNA is doing with their women's division is great. Despite being so small, the division is back to being one of the top storylines in TNA.
In turn, the WWE Divas division is improving because of what the Knockouts are doing. Women's wrestling is back in the spotlight!
photo from facebook.com/ImpactWrestling
The closing segment of Thursday's Impact Wrestling saw Sting reveal the first member of the new Main Event Mafia. In actuality, the member wasn't all that new.
After Sting revealed that the Aces & Eights were taken out backstage, Bully Ray began to back up the ramp only to get met by a spear and ankle lock from Kurt Angle. I think that having Angle rejoin the group was a good call.
He was one of the driving forces behind the original group, and he has been one of the Aces & Eights' main targets since day one.
He and Sting back together is quite a force to be reckoned with, and whoever is added to the group will add to that.
An issue can be brought up of why Sting chose Angle since the Olympic gold medalist was one of the guys who didn't help him at Slammiversary. Going by that argument, TNA would have to bring in new talent, or even old, for the new Mafia since everybody in the back falls under that.
I say give it time. When it all comes together, I feel that it will all make sense.
The opening segment of Friday Night SmackDown was quite good. Starting out with Daniel Bryan, and ending with him and Randy Orton face to face, WWE did a great job in getting the segment over.
Bryan delivered a great promo as he talked about the match on Raw getting stopped and how he was the weak link. Orton cut a pretty good promo as well, which is a nice change of pace for him. Orton promos usually put me to sleep, but he has really been on the ball as of late.
This storyline between Bryan and Orton has been very good so far. Their segments together have been well done, and their matches great. It's a shame that this feud looks to be a short one, as I would love to see them go at it throughout the summer.
Dragging out the storyline may not end up too well, though. Perhaps reigniting it over one of the World Championships? That would be great, but I won't get my hopes up too high.
photo from wwe.com
Chris Jericho vs. CM Punk
Wow, what a match! What can I possibly say about this match that hasn't already been said by everybody else?
Chris Jericho and CM Punk went one-on-one last Sunday and completely tore the house down. Both wrestlers gave fans a straight-up wrestling match. They blew all of the other Payback matches away at the event and proved that they truly are two of the absolute best in the business today.
I don't know what else to say. If you saw this match, then you know why I put it as Payback's top match. If you didn't see it, find a way to watch it. You will not be disappointed.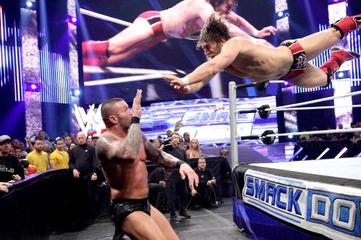 photo from wwe.com
Daniel Bryan vs. Randy Orton: No DQ Match (Raw), regular singles match (SmackDown)
While this past Monday's Raw was filled with a number of great moments and overall storyline development, a lot of the matches were nothing special. This No Disqualification match between Daniel Bryan and Randy Orton certainly was, though.
Bryan and Orton had a good, physical matchup here as they delivered what was no doubt the match of the night. These two Superstars really work well with one another; their chemistry in the ring is great! The ending of the match was very interesting.
I have never seen WWE just outright stop a match without a storyline purpose. Usually if there's an injury, a quick pinfall or even a count-out is done to finish it early. The incident turned into an argument backstage, and the real-life situation could end up working in Bryan's favor.
WWE stopping the match adds to his "weak link" character, and his arguing with Triple H makes him look strong for standing up and speaking his mind.
On SmackDown, Bryan and Orton had another great match with another solid ending.
Bryan would pick up the victory this time, but via count-out. He freaked out and wanted the match restarted, and after the referee refused, the show went off the air with massive "yes" chants. Instead of giving the SmackDown match its own slide and basically saying a lot of the same things, I decided to include them into one.
The ending adds more fuel to Bryan's "weak link" character. I can picture it now, "You didn't restart the match because you don't think I can pin Randy!" It freaks him out even more, and it also gets a third match set up. I'd imagine that the third will be on Raw, and if it is, I can't wait.
With the way things are going, the next couple of months will no doubt be the Summer of the American Dragon!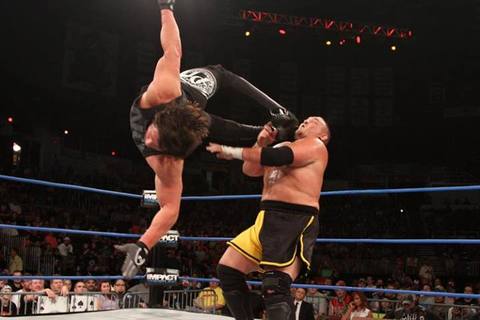 photo from facebook.com/ImpactWrestling
AJ Styles vs. Samoa Joe
Thursday's Impact Wrestling featured two really good matches worthy of being called the "top match," but I thought that this one between AJ Styles and Samoa Joe was the overall better of the two.
Ending in a 15-minute draw, Styles and Joe were at each other's throats throughout the time frame. Being a Bound for Glory Series match, both Joe and Styles were awarded points for ending in the draw. They are tied for third place with two points as a result.
The match was a bit slow at times, but I thought that it was perfect. Styles and Joe are known for fast-paced matches, so this was a nice change of pace. Both guys were being methodical here, and it worked.
The action itself was as solid as ever, though, with both wrestlers using the chemistry they have with one another to deliver.
The draw was a good way to end the match. This early in the series, I think that it's best to keep them on the low end of points and as equals. Both of them are definitely favorites to win, and if TNA gives them big points early on, it could make it seem obvious that one might win.
Having them fight to a draw keeps them hungry and wanting more, which will result in a lot of points for both later on in the summer.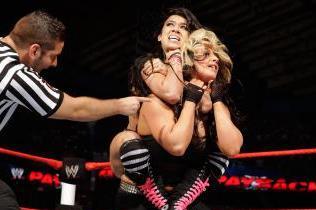 photo from wwe.com
With so much going in wrestling today, I just don't have the time to give everything its own individual slide anymore. Actual matches will no longer get their own slide. An outcome of a particular match could, but not the match itself.
Instead, I will simply list what I found to be the top matches each week. To me, a top match includes one or more of the following: solid back-and-forth action, physicality (certain match types), chemistry between opponents, good storytelling and/or storyline development.
There are a few others as well, but those are the main ones for me. If a match in WWE, TNA Wrestling or Ring of Honor meets any of the criteria, they will be listed here.
Here are what I found to be the top matches this week:
Sheamus vs. Damien Sandow (Payback Kickoff)

Wade Barrett vs. The Miz vs. Curtis Axel (Payback)

Kaitlyn vs. AJ Lee (Payback)

The Shield vs. Daniel Bryan and Randy Orton (Payback)

Dolph Ziggler vs. Alberto Del Rio (Payback)

Dean Ambrose vs. Kane (Payback)

John Cena vs. Ryback (Payback)

CM Punk vs. Alberto Del Rio (Raw)

Chris Sabin vs. Robbie E (Xplosion)

The Wyatt Family vs. Adrian Neville, Kassius Ohno and Corey Graves (NXT)

Austin Aries vs. Jay Bradley (Impact Wrestling)

Magnus vs. Kazarian (Impact Wrestling)

Jeff Hardy vs. Bobby Roode (Impact Wrestling)

Sheamus vs. Cody Rhodes (SmackDown)

Curtis Axel vs. Wade Barrett (SmackDown)

Chris Jericho vs. Alberto Del Rio (SmackDown)

The Funkadactyls vs. Layla and Natalya (Superstars)
Thanks for reading! See you all next week!