Despite the fact that both Japan and Mexico were already eliminated from contention for the Confederations Cup title, both sides played spiritedly on Saturday.
After a few near-misses in the first half for both teams, Mexico and Javier "Chicharito" Hernandez finally broke through. Two beautiful headers from the 25-year-old star gave Mexico the 2-1 victory, sending Japan home winless.
Listless and unimaginative play had plagued Mexico throughout the tournament and in the first half, but the team came out focused and determined in the second 45. ESPNFC's Tom Marshall tweeted this very observant opinion on El Tri's second-half turnaround:
A different Mexico team this second half. Attitude much better, a greater sense of urgency, capped off by Chicharito's goal. #Confeds

— Tom Marshall (@mexicoworldcup) June 22, 2013
Marshall also recognized the great setup from Diego Reyes and Man of the Match Andres Guardado on Chicharito's first goal. Here is the tweet and the goal:
20-year-old Diego Reyes with a great ball over to Andres Guardado to set up that goal. A class act on the ball. #Confeds

— Tom Marshall (@mexicoworldcup) June 22, 2013
Chicharito wasn't done, as he took a deflection from a corner kick to produce another pretty header to score his second goal.
After a late tally from Shinji Okazaki, Chicharito's second score turned out to be the game winner.
Cesare Polenghi of Goal.com plainly states the difference in this match:
Chicarito, the player Japan don't have. 1-0 to Mexico.

— Cesare Polenghi (@CesarePolenghi) June 22, 2013
Grades
Chicharito, Mexico: A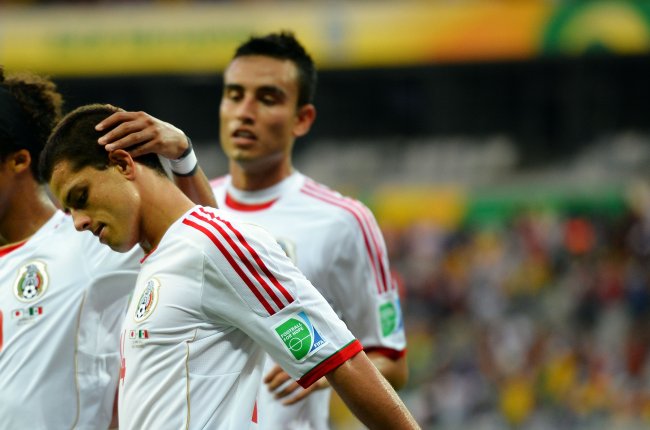 Laurence Griffiths/Getty Images
When his team needed him most, he was huge in the second half. Some may wonder why it took the Mexican star two-and-a-half matches to come to life, but his two goals gave El Tri something to build on as they seek a World Cup berth.
Guillermo Ochoa, Mexico: B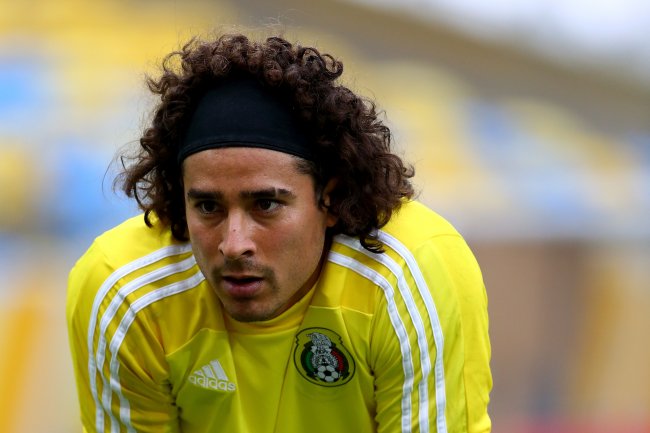 Ronald Martinez/Getty Images
He made a very nice save to thwart a first-half attempt from Japan, but he seemed to lose focus in allowing Okazaki's second-half goal.
Overall, he has not been part of Mexico's struggles in international play.
Andres Guardado, Mexico: A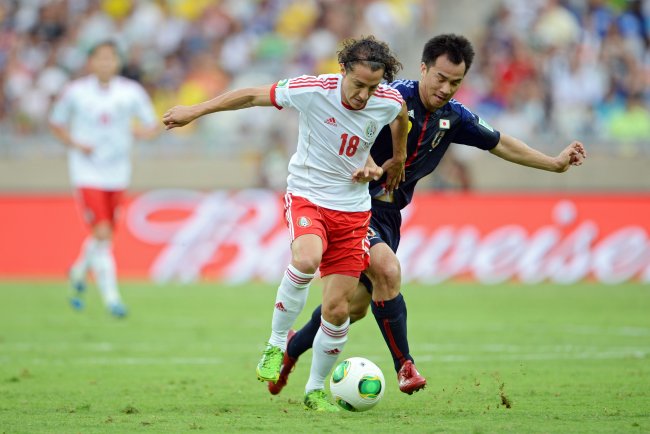 Michael Regan/Getty Images
The 26-year-old left winger was active and instrumental in setting up Mexico's first score. Chicharito may have scored the goals, but Guardado's energy and pace exemplified Mexico's effort in the second half.
The result was Man of the Match distinctions for the seven-year veteran of the Mexican national team.
Shinji Okazaki, Japan: B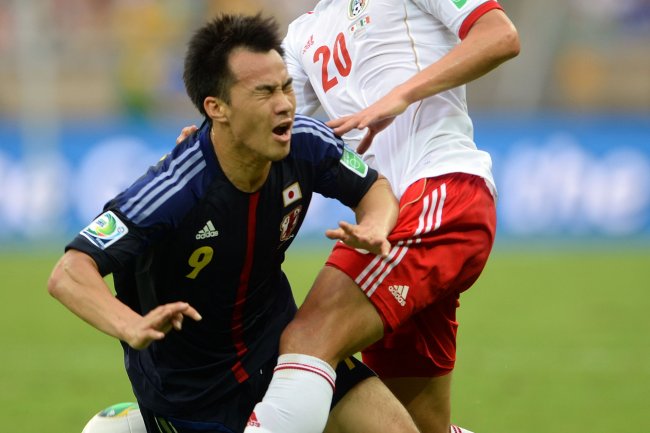 Michael Regan/Getty Images
In leading a side that isn't quite ready to make noise at the World Cup, Okazaki showed fight and heart in scoring Japan's only goal.
He was, however, part of the offense that couldn't consistently win individual matchups to gain advantages and scoring opportunities.
Eiji Kawashima, Japan: B-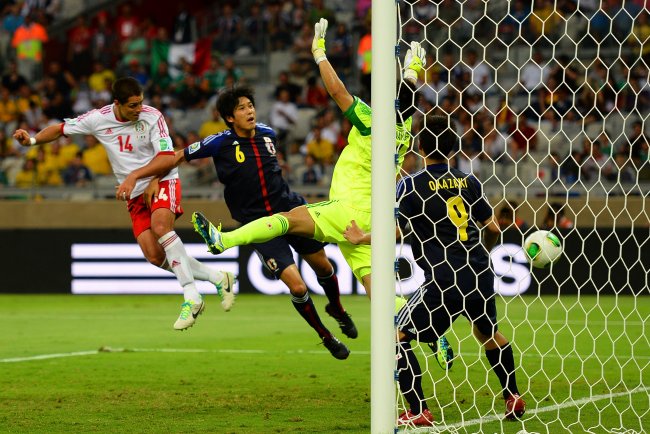 Laurence Griffiths/Getty Images
Without coming down too hard on Japan's goalkeeper, we still must acknowledge the fact that he surrendered two goals. Chicharito made great plays in both instances, but the second goal seemed to be partially a product of Kawashima being out of position.
Follow me for sports trivia, news and spirited opinions: