Maria Sharapova has apparently heard about Serena Williams' thinly veiled shots about her relationship in Rolling Stone, and the world's third-ranked player is not a happy camper.
According to tennis journalist Christopher Clarey, Sharapova spoke to the media on Saturday in preparation for Wimbledon and threw barbs right back at her fiercest rival:
Sharapova on Serena (1): "At the end of the day, we have a tremendous amount of respect for what we do on the court..." #wimbledon

— Christopher Clarey (@christophclarey) June 22, 2013
Sharapova on Serena (2):"I just think she should be talking about her accomplishments, her achievements, rather than everything else..

— Christopher Clarey (@christophclarey) June 22, 2013
Sharapova on Serena (3) "..that's just getting attention & controversy. If she wants to talk about something personal

— Christopher Clarey (@christophclarey) June 22, 2013
Sharapova on Serena (4) "maybe she should talk about her relationship & her boyfriend that was married and is getting a divorce & has kids"

— Christopher Clarey (@christophclarey) June 22, 2013
UPDATE: Sunday, June 23, at 8:29 a.m. ET by Brandon Galvin
USA Today's Douglas Robson has the latest on Serena Williams and Maria Sharapova:
Serena takes high road, says she apologized to Sharapova at player party (Thurs.) for bringing her into RS story, believes apology accepted.

— Douglas Robson (@dougrobson) June 23, 2013
---End of update---
Williams is currently dating her tennis coach, Patrick Mouratoglou. The Frenchman began coaching the world's top-ranked player midway through last year, helping lead Williams' resurgence to the top of the WTA rankings. It's unknown for how long Williams and Mouratoglou have been seeing each other romantically.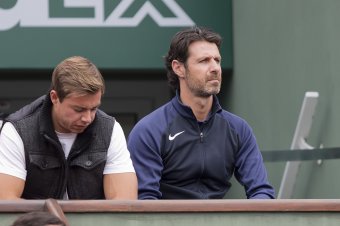 Susan Mullane-USA TODAY Sports
While Sharapova's shots at Williams' relationship are surprising, they're not exactly out of left field. Williams has been in the throes of controversy since a Rolling Stone interview captured the 16-time Grand Slam winner in her most outspoken state.
Most of the controversy came from the defending Wimbledon champion's comments on the Steubenville, Ohio, sexual assault case.
The Steubenville case, in which minors Trent Mays and Ma'lik Richmond were found guilty of raping and filming an inebriated girl, was a lightning-rod topic throughout the country for its duration. In her interview with Rolling Stone, Williams said while she was not "blaming the girl" for what happened, the girl shouldn't "have put herself in that position."
Williams has since apologized for her comments on the Steubenville case in a post on her official website.
Also causing controversy was Williams' comments about a fellow tennis player in a phone conversation with her sister, Venus. It was painfully obvious that Williams wasn't a big fan of this player, who went unnamed in the conversation.
"There are people who live, breathe and dress tennis. I mean, seriously, give it a rest," Williams said. "She begins every interview with 'I'm so happy. I'm so lucky'—it's so boring. She's still not going to be invited to the cool parties. And, hey, if she wants to be with the guy with a black heart, go for it."

Stephen Roderick, the author of the Rolling Stone piece, speculates that Williams is speaking about Sharapova. The 26-year-old Russian is currently in a relationship with Grigor Dimitrov, who is speculated to be one of Williams' exes.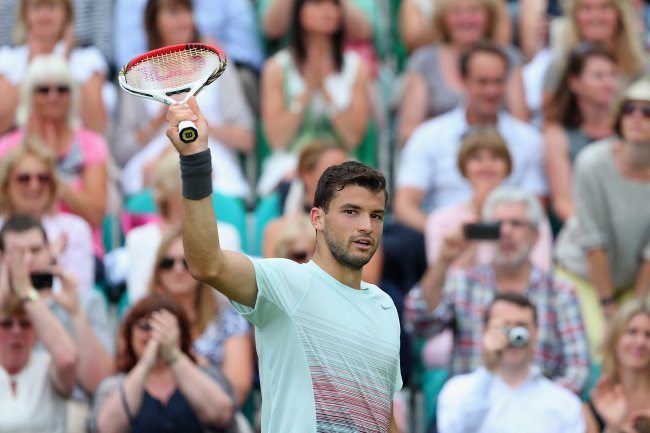 Julian Finney/Getty Images
Williams also goes on to mention her fractured relationship with American up-and-comer Sloane Stephens, among plenty of other topics. But the focus—especially since her apology—has come over the speculation of her thoughts on Sharapova.
What's of note here is that Williams has neither confirmed nor denied publicly that her comments were even about Sharapova. However, with Sharapova's comments now out there, it's safe to say tensions will be high if these two see each other at the All England Club.
Sharapova and Williams are the No. 3 and No. 1 seeds, respectfully, and are on opposite sides of the draw. The earliest they would be able to play each other is in the final.
Follow Tyler Conway on Twitter: