Should the Chargers Take a Chance on Jamarcus Russell?
Use your ← → (arrow) keys to browse more stories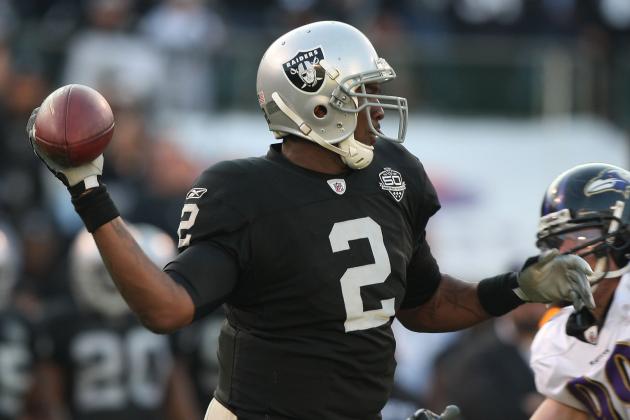 Jed Jacobsohn/Getty Images

I know 'Return of Mr Blanks' brought this idea up in a post a few weeks ago, but should the San Diego Chargers consider adding former Raiders QB Jamarcus Russell to the roster? Russell looks like he has that summer sexy body now. The dude has been putting in work. He was a fat beast at one point (no offense?)...