9 Trade Targets That Could Fix MLB Contenders' Big Closer Concerns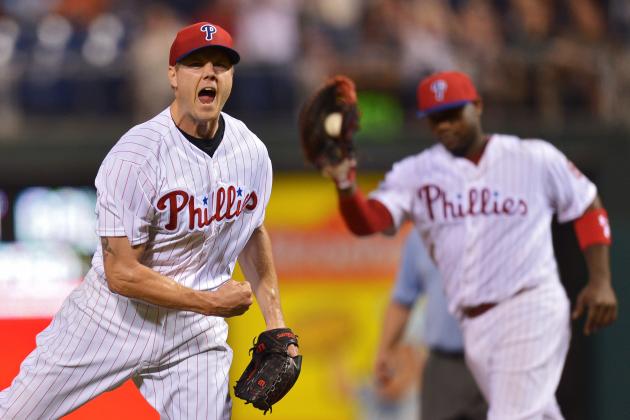 Drew Hallowell/Getty Images
What's the deal, Phillies? Is Jonathan Papelbon a trade chip or not?
On the whole, relief pitchers are a volatile group, often, it seems, alternating between good and bad seasons—or even good and bad outings.
One might think closers are more reliable, since they're tasked with getting the all-important final three outs. But frankly, even those who throw in the ninth inning aren't immune from shaky appearances every now and then.
And sometimes, even more often than that, as we have seen recently in Boston and Detroit, where both the Red Sox and Tigers recently made it known that struggling closers Andrew Bailey and Jose Valverde will get a break from their usual duties.
(In Valverde's case, that break appears to be a bit more permanent.)
When such shakeups happen to contending teams like the Red Sox and Tigers, it can be particularly unsettling, given the significance of the circumstances. That makes Boston and Detroit two contenders who could be on the lookout for a closer between now and the July 31 trade deadline.
They're not alone, though.
Following the loss of Jason Motte back in spring training, the St. Louis Cardinals appear to have solved their ninth-inning situation, thanks to Edward Mujica (21-for-21 in saves with a 1.97 ERA). Still, if something were to go wrong there, the Cards may entertain the idea of acquiring a closer, should they not want to entrust the role to rookie Trevor Rosenthal.
A similar situation has taken place in Arizona, where the Diamondbacks have been without J.J. Putz since early May due to an elbow strain. Heath Bell has helped prevent a disaster in the desert by converting 13 of 15 saves, but the veteran righty has also been scored upon in each of his last four outings. Putz is getting closer to returning, but neither he nor Bell seems to be a completely safe stopper, so the D-backs may consider closers, too.
But which late-inning arms are expected to be available via trade to help the Red Sox, Tigers, Cards, D-backs and other contenders address their potential needs for closers?
For now, we'll leave out the Rays' Fernando Rodney, Padres' Huston Street, Indians' Chris Perez and Rockies' Rafael Betancourt as possible trade chips given that their teams entered Friday at .500 or better. Should any of those clubs falter over the next month or so, though, you can expect to hear those names on the trade market.
As for the names that may already be on the market—or could be soon—let's take a look.
Begin Slideshow

»
As Bleacher Report colleague Jason Martinez wrote recently, there's been plenty of speculation about whether the Philadelphia Phillies will make Jonathan Papelbon available—but they should.
For one thing, the Phils are under .500 and behind the Atlanta Braves and Washington Nationals, two teams that are better, in the National League East.
For another thing, it's a down market for high-end relievers (which you'll see as you click through), so the Phils could net a decent return by dangling a guy who's been a top closer for several seasons.
Papelbon currently has 14 saves, to go with a 1.95 ERA, and the right-hander has allowed only 22 baserunners in 27.2 innings.
For a final thing, the 32-year-old is making $13 million this season, as well as each of the next two—with a vesting option for the same amount in 2016, to boot.
That's a lot of dough to tie up in a pitcher who throws 60 to 70 innings a season, so only teams with the ability to take on that much money will even consider Papelbon, who would make sense for either the Tigers or the Red Sox (reunion time?), in that regard.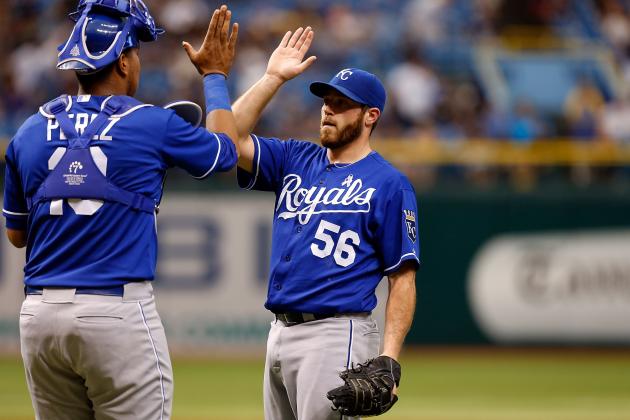 J. Meric/Getty Images

There are three reasons the Kansas City Royals could put Greg Holland on the market.
One: They're currently under .500 and could fall further out of contention if their offense doesn't pick it up. A closer is a luxury for a team that has more pressing holes to fill elsewhere.
Two: They have other quality relievers who could get the job done at closer, like Aaron Crow, Tim Collins, Luke Hochevar and Kelvin Herrera.
Three: The 27-year-old Holland, who has 15 saves, a 2.08 ERA and a crazy 14.2 K/9, is under team control for three seasons after 2013. While you might think that would make the Royals silly to deal him, it also makes him a much more valuable commodity, which means a better shot at getting some good talent back.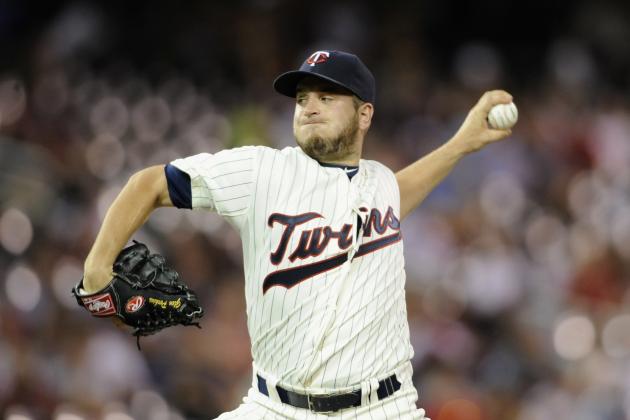 Hannah Foslien/Getty Images

Glen Perkins just might be the most underrated closer in baseball.
After taking over the ninth inning in Minnesota last season, Perkins has really come into his own with 18 saves, a 2.28 ERA and a 40-to-6 strikeout-to-walk ratio in 27.2 frames.
The 30-year-old is also an oddity as the rare left-handed closer; Aroldis Chapman of the Cincinnati Reds is the only other one in the majors.
Like Holland, Perkins is extremely affordable—he's owed just $7.5 million through 2015 with a cheap $4.5 million team option for 2016—so he would be highly sought-after if the rebuilding Twins were to take offers.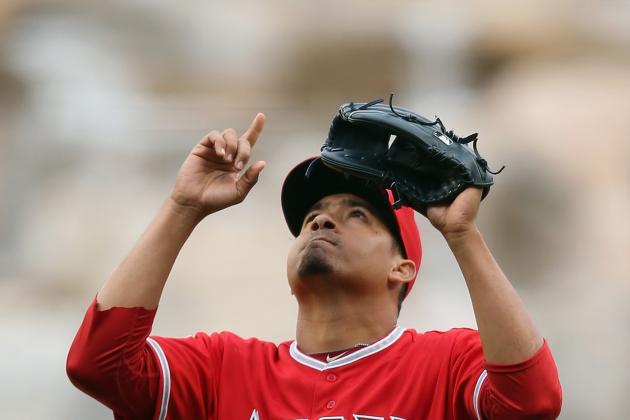 Jeff Gross/Getty Images

Ernesto Frieri helped solve the Los Angeles Angels' closer problems when he was acquired last May, so it's not unreasonable to think he couldn't do the same for another contender this year.
Frieri, 27, walks his share of hitters (4.6 BB/9 career), but he also whiffs 'em with the best of 'em at 12.2 per nine over his five seasons in the majors.
The right-hander with the funky delivery and 17 saves this year isn't eligible for free agency until the winter of 2016-17, so any inquiring team will have to pay up for the right to have him for a while.
The other factor here, of course, is that the Angels, while still under .500 and a long way off from a postseason spot, may want to keep the gang together and attempt a playoff push over the second half of the season.
Frieri's availability could depend, then, on whether L.A. can get back into the mix over the next few weeks.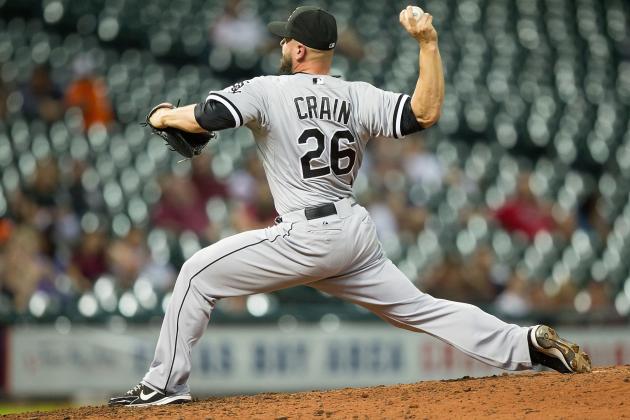 Bob Levey/Getty Images

Sometimes a team can solve its closer problem by looking for a solution in other teams' setup men who pitch the seventh and eighth innings.
That's the role Jesse Crain handles for the Chicago White Sox.
The 31-year-old righty is almost guaranteed to be traded, given that Chicago is nowhere near .500 and Crain is pitching extremely well (0.55 ERA in 32.2 innings) in the final year of his contract.
One thing that may scare off contenders is the fact that Crain has all of four saves in his 10-year career, but he's got the stuff to get the job done.
Teams looking for a two- or three-month rental at a cheap rate—whatever's left of the $4.5 million Crain is owed this season—should inquire sooner rather than later.
Kevin Gregg is also in the no-doubt-about-it category as far as trade status.
The 35-year-old veteran has been out-of-nowhere great (0.81 ERA, 0.99 WHIP, 9.7 K/9), especially for a guy the Chicago Cubs picked up off the scrap heap in mid-April after the season had already started.
The right-hander only has 10 saves because he took over the gig about a week after joining the Cubs, who had seen a few too many Carlos Marmol disasters and lost Japanese import Kyuji Fujikawa to Tommy John surgery.
Also? The Cubs don't really win that many games.
The question here is whether a contending team actually would view Gregg as an answer because he sports a career ERA that isn't very closer-like (4.02). Then there's that pesky fact that Gregg was basically without a major league job until the Cubs rescued him.
Doesn't inspire tons of confidence, but desperate teams can't always be choosers.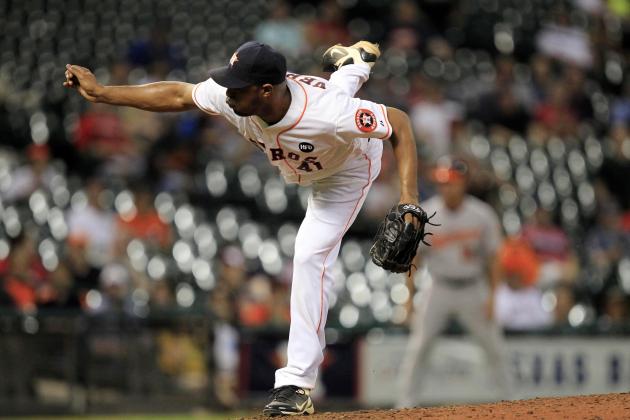 Thomas Campbell-USA TODAY Sports

Similar to Gregg, the biggest issue with Jose Veras is that he may not be seen as a legitimate ninth-inning fix for most contending clubs.
In fact, that's pretty much the case for the rest of the arms on this list, but it doesn't mean they won't be worth acquiring in some sort of late-inning role.
Veras, of course, is an Astro, which makes him readily available.
While his 3.94 ERA isn't great, his 14 saves, 1.13 WHIP and 10.1 K/9 show that Veras is at least capable of closing, which he's doing for the first time in his career at the age of 32.
Combine his 2013 performance with his cheap salary ($1.85 million in 2013 with a $3.25 million option) and the likelihood that Houston would take any sort of prospect in exchange, and Veras is one chip that's bound to be flipped.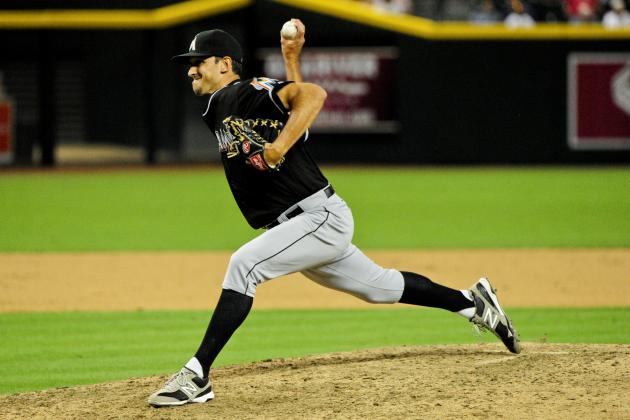 Matt Kartozian-USA TODAY Sports

The Miami Marlins are basically the Houston Astros of the NL: Everyone's for sale.
That includes Steve Cishek, who has been shaky at times in his first season as a full-time closer, but who also has surrendered just five earned runs and 18 baserunners in his last 18.1 innings while netting eight saves.
A contender may view the side-winding Cishek as more of a righty specialist than a closer, since he dominates same-side batters (.523 OPS against for his career) compared to lefty swingers (.722 OPS against).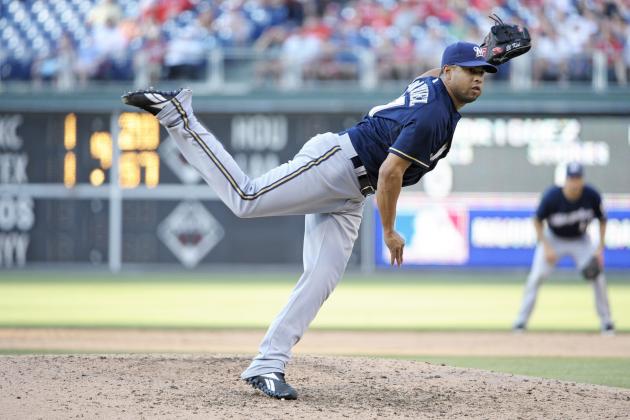 Eric Hartline-USA TODAY Sports

How 'bout finishing up with an oldie but goodie?
Francisco Rodriguez—the man once known as K-Rod—is no longer the lights-out closer he was in his heyday with the Angels, but he's proving he can still get the job done at 31.
After signing with the Milwaukee Brewers as a free agent—in mid-April, by the way—Rodriguez was brought up from the minors a month later and has proceeded to pitch 13.1 impressive innings, allowing just one run, striking out 13 and notching five saves.
The Brew Crew is fighting with the Cubs for last place in the NL Central, and those two clubs may also battle it out when it comes to trading Rodriguez and Gregg to a contending team in need of late-inning help.