UFC 163: Lyoto Machida vs. Phil Davis Head-to-Toe Breakdown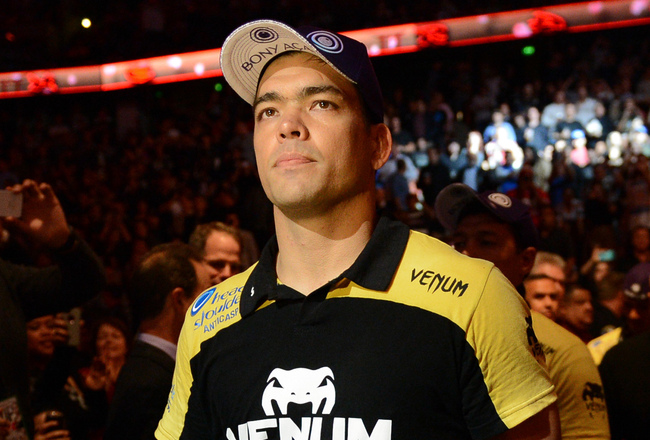 Jayne Kamin-Oncea-USA TODAY Sports
At UFC 163, the No. 1 light heavyweight contender, Lyoto Machida, will face a formidable opponent in Phil Davis, who is ranked No. 8. Machida is riding a two-fight win streak and intends on returning to his glory days as the light heavyweight champion.

With this fight, Davis will attempt to re-establish himself as a contender, with hopes of a title shot in the near future.
Both men have a lot at stake at UFC 163.
For Machida (19-3), a win on August 3 would likely garner him an opportunity to fight for the light heavyweight championship. While a loss wouldn't see him drop to far in the rankings, the 35-year-old would risk never attaining another title shot again.
Before his loss to Rashad Evans at UFC on Fox 2, Davis (11-1-1) was on the fast track to a title shot. Since that loss, however, the former NCAA Division I All-American wrestler has fought nonranked opponents. His bouts against no-named foes have lowered Davis' stock and have left him at the lower end of the 205-pound division's totem pole.
This bout is Davis' largest test to date. A win could lead him to a matchup against the light heavyweight champion or the man whom Davis beat at UFC 112—Alexander Gustafsson.
The Stand-Up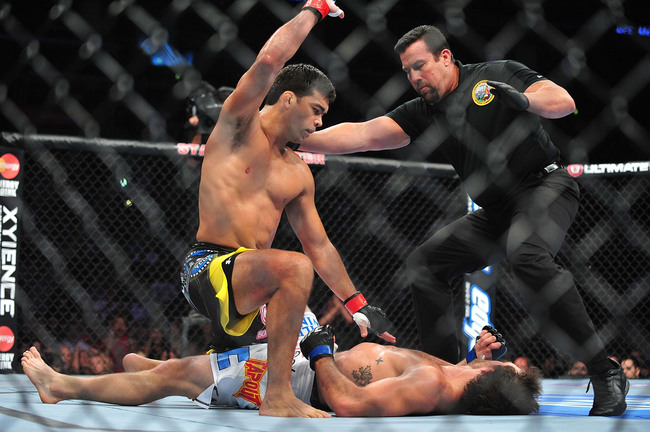 Lyoto Machida knocks out Ryan Bader at UFC on Fox 4.
Gary A. Vasquez-USA TODAY Sports
Machida, a black belt in karate, brings a varied and unorthodox striking style to the Octagon.
"The Dragon" is a counter-puncher, who often backpedals to draw in his opponents. His elusiveness is perplexing and causes his adversaries to make mistakes. Machida is accustomed to taking advantage of these mistakes, which normally lead to the end of his competitors.
His craftiness and precise striking have led Machida to the top of the light heavyweight division. The Dragon plans to utilize these skills to earn himself another title shot. In an interview on Inside MMA (h/t MMAmania.com) about Machida's skill set, Davis stated:
I think Machida brings weapons that no one has ever faced. Every time he fights somebody stuff happens that you just never see. He just does stuff that you don't see from anyone else. He's just one of those guys, man. He's a ninja. He's a ninja.
Davis, like Machida, is a patient fighter. He enjoys waiting for opportunities to expose weaknesses in his opponents. The former collegiate wrestler is elusive as well and has never been finished.
In the striking area, however, Davis has only two knockouts to his credit. Although his striking has improved in his last couple of fights, Davis still won via decision over his last two opponents, both of whom were nonranked fighters.
Machida's technical striking, elusiveness and power represent a major part of The Dragon's game, and they will likely be on display at UFC 163.
Advantage: Lyoto Machida
Grappling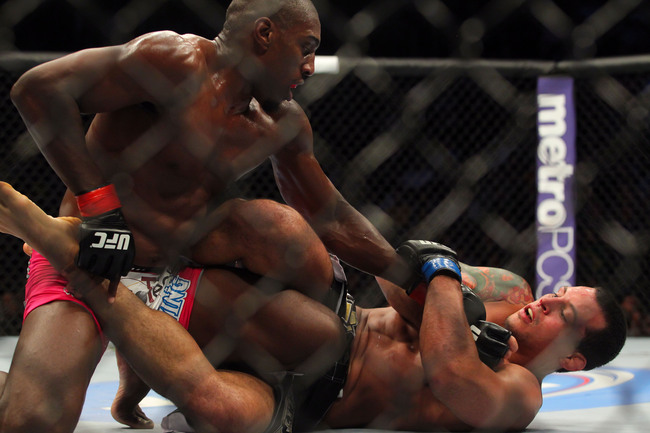 Phil Davis battles Vinny Magalhães at UFC 159.
Brad Penner-USA TODAY Sports
Davis typically dominates his opponents with his elite wrestling. He is a well-rounded fighter who has submitted Tim Boetsch as well as the challenger to Jon Jones' championship title at UFC 165, Alexander Gustafsson.

Davis has recorded four submission wins in his career. The use of his wrestling has resulted in a nearly flawless MMA record. Most fear being taken down by Davis, which allows the former collegiate wrestler to dictate the pace of the fight.
Machida is a Brazilian jiu-jitsu black belt; however, he only sports two victories by submission. One of those wins came over MMA veteran Sokoudjou. Despite his jiu-jitsu pedigree, Machida prefers the stand-up game and falls back on his karate in support.

Advantage: Phil Davis
The X-Factor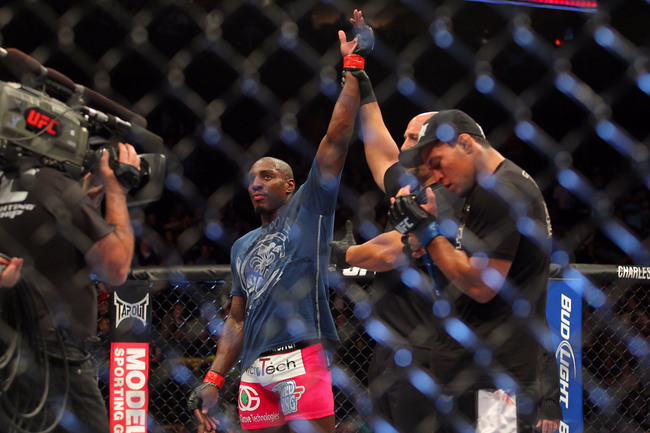 Phil Davis was victorious at UFC 159.
Brad Penner-USA TODAY Sports
Despite Machida's elusive style of fighting and technical striking, the key to beating The Dragon may be found in his two of his three losses.
During his first career loss against Mauricio Rua at UFC 133, Machida was thrown to the ground, mounted and subsequently knocked out. When he battled the current light heavyweight champion, Jon Jones, at UFC 140, the Brazilian was again outgrappled and put to sleep via guillotine choke.
By relying on his wrestling base, Davis may be able to control the pace of the fight and even finish the match at UFC 163 with strikes or a submission. Regarding pressure heading into the bout in Brazil against Machida, Davis recently stated on Inside MMA (h/t MMAmania):
There is a lot of pressure on Machida for this fight. He wants that title shot, he absolutely has to win this fight. He's fighting in him hometown of Rio de Janeiro and it's a lot of pressure going into your hometown and fighting. Me, on the other hand, I'm just going to go in there and do what I do. I make things happen and I'm looking for that title shot myself.
At UFC 163, if the former NCAA Division I All-American is able to contain and outgrapple Machida and put together a dominant performance against the former light heavyweight champion, Davis may be headed toward an inevitable title shot sooner rather than later.

Advantage: Phil Davis
Keep Reading