USWNT vs. Korea Republic: 5 Things We Learned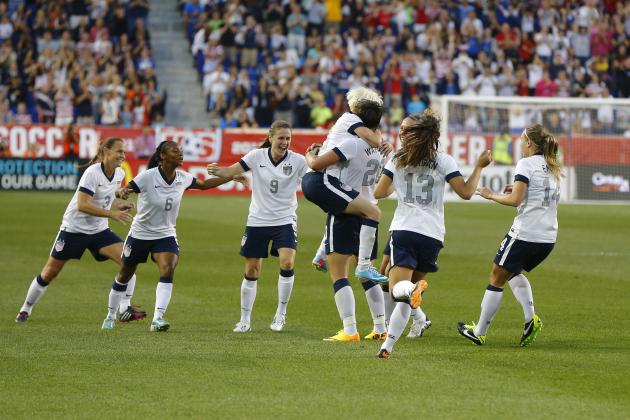 Jim O'Connor-USA TODAY Sports

Abby Wambach set the record for most-ever international goals as the United States women's national team smoked Korea Republic 5-0 in a sizzling performance at Red Bull Arena.
The match was all about Wambach, whose four first-half goals left her alone atop the record books with 160, as she passed former USWNT striker Mia Hamm's previous record of 158.
All her goals were vintage Wambach, with each tally coming well inside the 18-yard-box. Two came employing her head, perhaps the most dangerous scoring weapon in the history of women's international soccer.
The Yanks were in a class—nay, another atmosphere—above the Korea Republic, who only mustered one shot on the evening.
Here are five things we learned from a historic evening in Harrison, N.J.
Begin Slideshow

»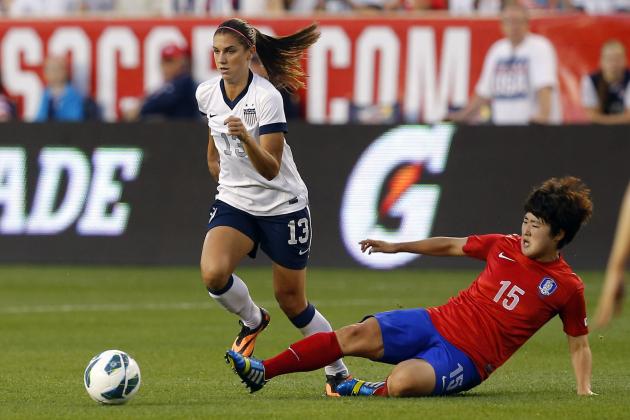 Jim O'Connor-USA TODAY Sports

Alex Morgan can certainly finish, but she might be best deployed as a playmaking striker for the USWNT.
Her pace was on full display against Korea, and her barreling foray into the box led to Wambach's final goal. Her ability to dribble so easily past defenders and create space opens up appetizing runs for her strike partner as well as the U.S. midfielders.
Her desire to pass and vision in doing so offer a unique wrinkle to the U.S. attack.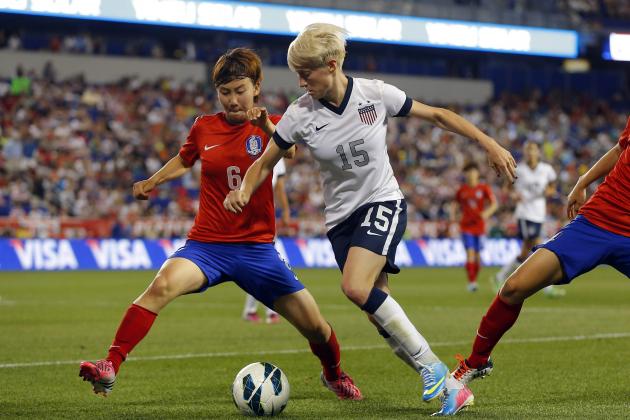 Jim O'Connor-USA TODAY Sports

When the U.S. faced Korea Republic in the teams' first of two friendlies just a scant few days ago, Korea were able to possess and play far better than they did Thursday evening.
The difference was clear: Rapinoe's inclusion in the starting XI.
The U.S. played through Rapinoe, who was precise in distribution. She found runners with her deft touch and artistry with the thorough ball. And she simply knows how to control the attacking rhythm of a match.
She makes a massive difference in how the U.S. can operate.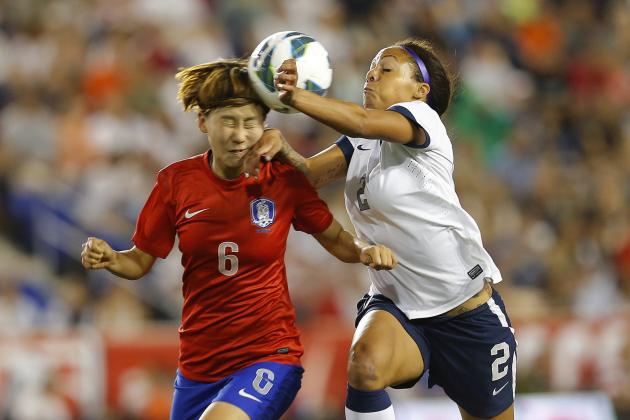 Jim O'Connor-USA TODAY Sports

Sydney Leroux may not have scored, but she was a terror after substituting on in the second half.
The striker was consistently entering the 18-yard box with powerful strides and a will to score. She barreled toward the goal with abandon and proved she is fearless, challenging the Korean goalkeeper on a few occasions for balls in the air.
She will be a star for years to come.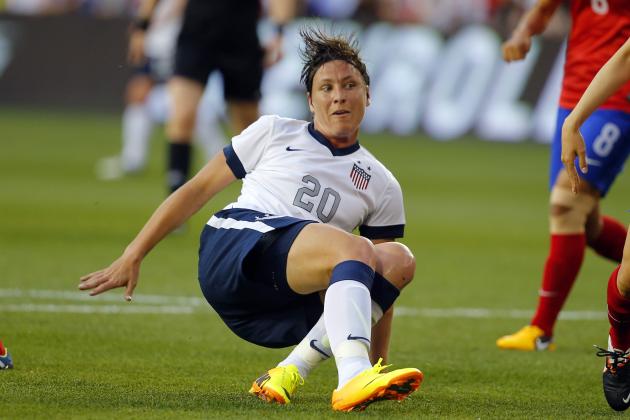 Jim O'Connor-USA TODAY Sports

Korea Republic set their back four too high, inviting wave after wave of U.S. attack. The tactics there were all wrong.
The superior speed of the U.S. midfielders and strikers picked apart the high line all game long with simple floated balls and through passes. It was a clinic on how to beat a pressing back four.
The away side would have been better to get 10 players behind the ball and look to absorb pressure.
Attacking was far too easy for the U.S.
What else to say about the legendary U.S. striker?
Wambach showed against Korea why she has been able to bag so many goals at the highest level. Among those reasons: superior strength, movement in the box, leaping ability and timing on headers, fearlessness, excellent striking technique and a pure striker's mentality.
She was simply unstoppable and insatiable in Red Bull Arena against Korea Republic.
Smart money says she might have some more tallies in her boots or on her head before she calls it quits.