2013 NHL Free Agency: Stock Up, Stock Down for Top Players Available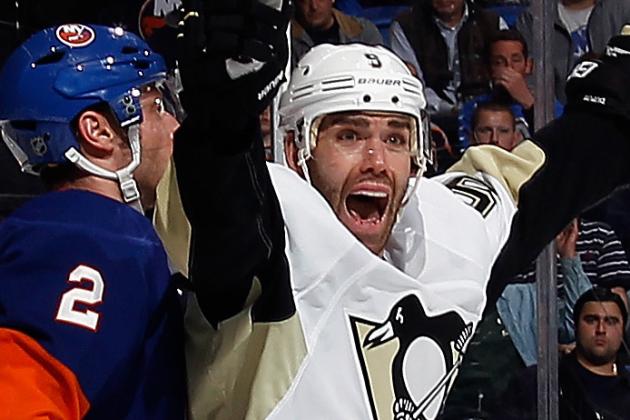 Bruce Bennett/Getty Images

While the Bruins and Blackhawks battle for Stanley Cup supremacy, teams throughout the league are fine-tuning offseason plans. Free agency, trades and the NHL Draft loom large on the horizon.
Front offices with money to burn will soon be banging on the doors of free agents from across the globe. Some players have helped their cause with strong seasons, while others are surely wishing for a re-do.
Here's an examination of various athletes searching for new contracts with a close look at those who've gained and lost power at the negotiating table.
Begin Slideshow

»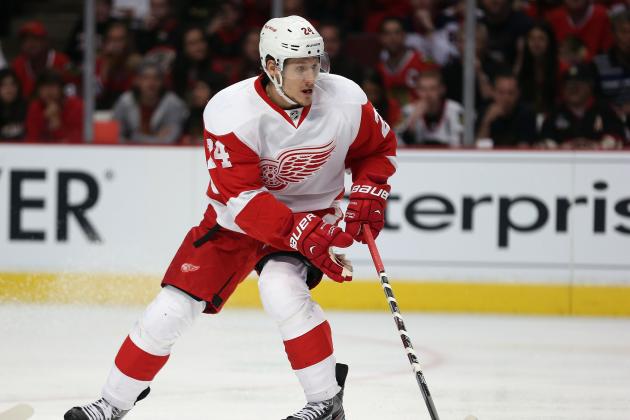 Jonathan Daniel/Getty Images

The 27-year-old arrived from Switzerland last offseason and made an immediate impact with Detroit. Brunner continually improved during the regular season, earning a larger role with the Red Wings as the campaign progressed.
He tallied 26 points in 44 games before breaking out as a more productive player in the postseason, Brunner scored five goals and dished out four assists in 14 playoff matchups.
Clearly an athlete entering his prime, Brunner should be busy fielding calls when free agency commences.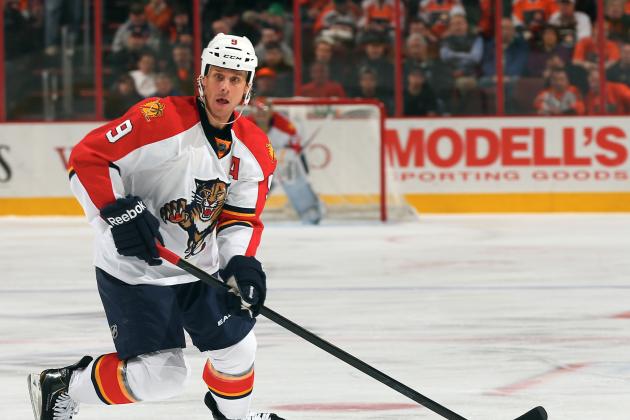 Elsa/Getty Images

The center is set to escape a floundering Florida franchise after more than a decade with the organization. Weiss, selected by the Panthers with the No. 4 pick in the 2001 draft, will be examined extensively by team doctors of interested parties.
He missed the final 31 games of the 2013 season while dealing with a wrist injury, and questions must be answered about his current state of health. Squads should covet the veteran, but it remains to be seen how he will perform in a larger spotlight.
Weiss has appeared in the postseason just one time in his career.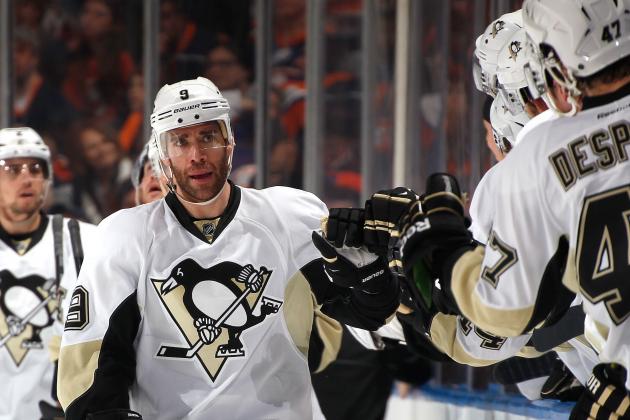 Paul Bereswill/Getty Images

Dupuis arrived in Pittsburgh as an under-the-radar journeyman. He may soon depart for a bigger paycheck.
Some have said the 34-year-old right winger is the product of a Penguins system packed with stars, but only a change of scenery will validate or disprove that theory. Dupuis has been a rock in Pittsburgh's rotation, racking up 172 points during the past four regular seasons.
He has participated in all but 13 games for the Penguins since 2008 and helped the squad claim a Stanley Cup title. Dupuis, a 12-year pro, was money during the 2013 playoffs.
He set career postseason highs with seven goals and 11 points in 15 games. Many contenders could view him as the pivotal missing piece of championship puzzle.
Hannah Foslien/Getty Images

The 35-year-old netminder is coming off a contract in which he earned $6 million per season. That number is simply too high for a goalie who owns just three career playoff victories.
He suffered an injury during pregame warm-ups prior to Game 1 of the Wild's opening-round series against Chicago. Backstrom's ensuing absence likely cost him substantial dollars on the open market.
He posted his lowest regular-season save percentage (.909) in three years and stumbled down the stretch as Minnesota attempted to improve its place in the playoff standings. Backstrom surrendered at least three goals in five of the team's final seven games.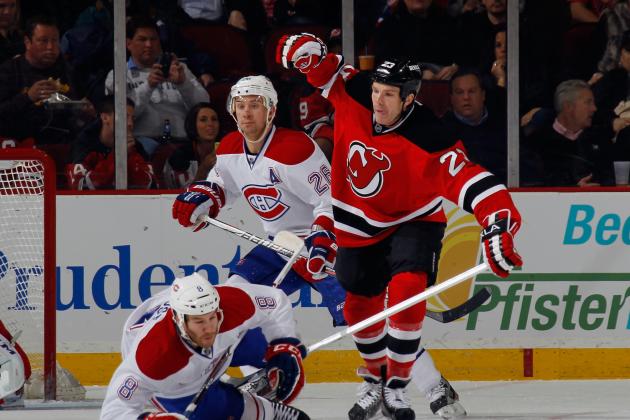 Bruce Bennett/Getty Images

Though Clarkson may remain off the national radar, he is arguably the game's most productive power forward at this point. Six seasons into his career, the Devils' stalwart is hitting his stride.
Clarkson has scored 45 goals in the past 128 games and is a menace near the net. New Jersey faded down the stretch during the regular season, but he clearly is entering his prime.
The 29-year-old center scored 10 goals in the team's opening 14 contests, quickly setting the tone for a strong individual season. Clarkson will garner a tremendous amount of interest this summer.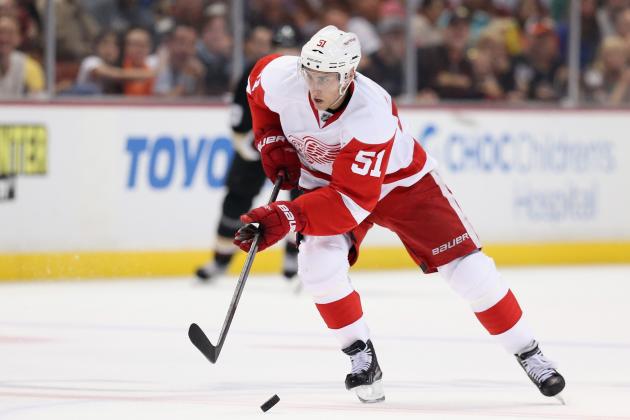 Jeff Gross/Getty Images

After enjoying a breakout 2011-'12 campaign (23 goals, 43 assists), Filppula largely underwhelmed with free agency looming. The 29-year-old managed just 17 total points in 41 games, garnering few accolades throughout a season that started with lofty expectations.
The veteran center didn't manage to score more than three goals in any month and seemed to regress as a playmaker in his seventh season. Detroit's 2002 third-round draft pick should dictate some serious interest during the summer, but it's doubtful any team breaks the bank to bring him into the fold.
The Red Wings may be resigned to let Filppula take a hike if another team opts to overpay for his services.