When the Spurs Go Marching In: Tottenham's Month of Truth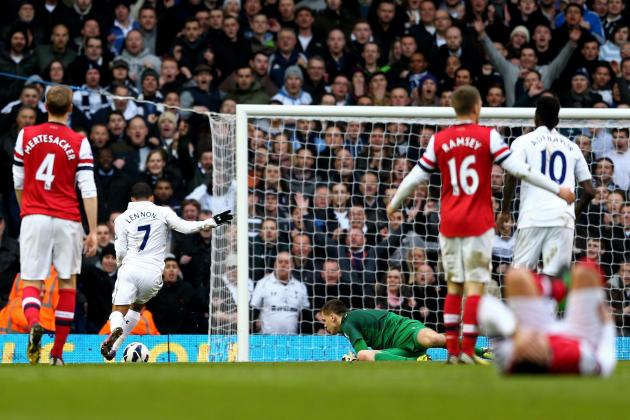 Paul Gilham/Getty Images

The release of the fixture list for Tottenham's 2013-14 Premier League campaign has shown some interesting dates to keep in mind.
The first London derby is the opener against Crystal Palace before Spurs are at Arsenal three matches into the season. Then there are the back-to-back dates against Manchester City and Manchester United to close November.
A trip to Old Trafford starts the new year while the back end of the campaign features another likely scrap with several clubs either comfortable in the middle of the table or fighting off relegation.
March, however, is the month to really focus on.
Three high-profile matches and two matches against clubs likely to be sweating bullets are on the table and it does not take a great deal of analysis to know that the five-match stretch may determine Tottenham's fate.
A brief look at each fixture should explain why this is the crucial period of the season, with additional facts and figures from statto.com.
Begin Slideshow

»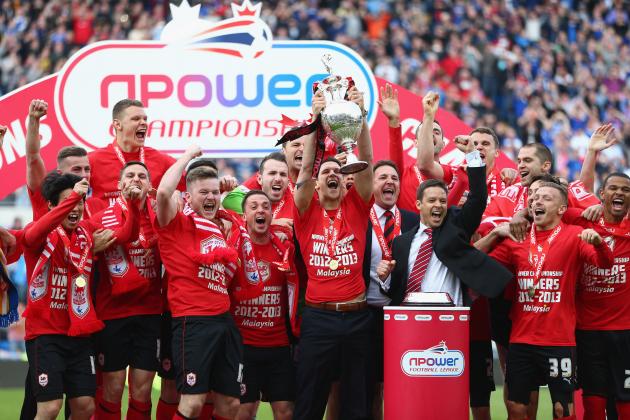 Michael Steele/Getty Images

Last Five Seasons: 2013 N/A; 2012 N/A; 2011 N/A; 2010 N/A; 2009 N/A
To start the month, Spurs will face Cardiff City for the first time in the Premier League.
By the start of March, Cardiff will have begun to notice that time is running out in their inaugural Premier League campaign and with 11 matches to play, points will start to be at a premium.
The stretch that follows their visit to the Lane is pretty rough until April, when they run into clubs likely to be in the lower reaches of the table.
Tottenham should not have a problem here but anything other than three points would be a horrific result to go into the next two matches with.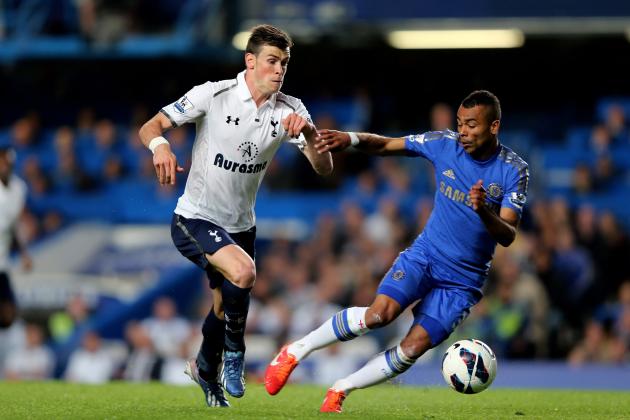 Ian Walton/Getty Images

Last Five Seasons: 2013 D 2-2; 2012 D 0-0; 2011 L 1-2; 2010 L 0-3; 2009 D 1-1
Oddly, this fixture kicks off a three-team teaser as Chelsea, Arsenal and Tottenham all play each other over the next three rounds.
Spurs managed to secure a draw at the end of the season last time out but, needing three points, the result was not quite good enough at the time.
That was a better result than usual, however. Stamford Bridge is rarely a happy hunting ground for the North London outfit, who have only netted a pair of draws in the last five fixtures.
Another draw certainly would not hurt the club in this fixture but a loss would. The club that gets six points in this three-week stretch likely has a leg up in the Champions League race.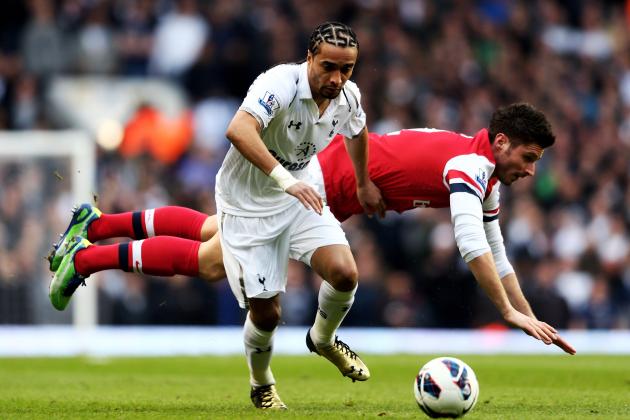 Paul Gilham/Getty Images

Last Five Seasons: 2013 W 2-1; 2012 W 2-1; 2011 D 3-3; 2010 W 2-1; 2009 D 0-0
The key fixture to the entire list and possibly the key point to the entire season, the North London derby on home ground is a must-win match.
Perhaps even more importantly is what happens after this particular match.
In each of the last two terms, the post-North London derby results have been lopsided in favor of the Gunners. In fact, after both home matches in 2012 and 2013, Tottenham lost their next two Premier League matches and sputtered until it fell behind Arsenal in the league table.
With only eight matches following the encounter, Spurs cannot let their foot off the throttle if they have a points lead on the red half of North London.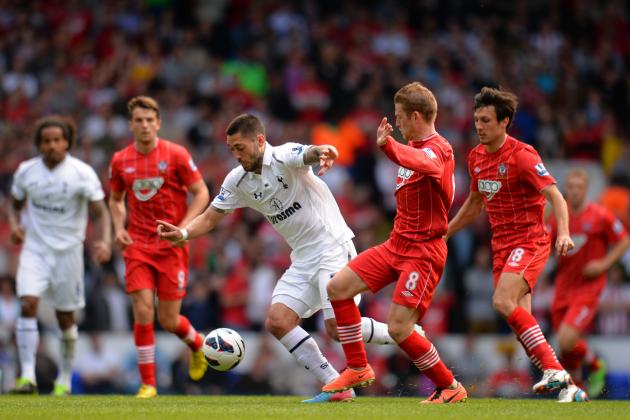 Shaun Botterill/Getty Images

Last Five Seasons: 2013 W 1-0; 2012 N/A; 2011 N/A; 2010 N/A; 2009 N/A
After two straight massive matches, Southampton rolls in and for the casual observer, this looks like three points in the bag. With Arsenal and Chelsea playing each other in the same round, it is an opportunity for Spurs to make a move to either extend a points lead or make up ground.
The Saints may be in trouble, however. Given their predilection for pressing since the appointment of Mauricio Pochettino, it is likely to be a hectic match if Tottenham look to rest a few players.
The run-in for Southampton is also pretty rough as City, United and Everton lurk on the schedule. If they are desperate for points, they may look at a club like Spurs and think they can get a result to give themselves some breathing space from the foot of the table.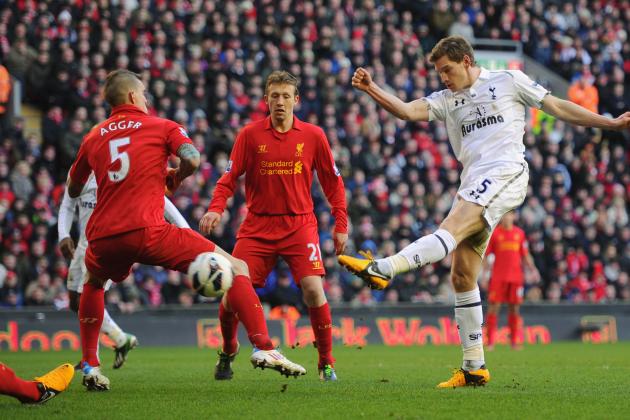 Michael Regan/Getty Images

Last Five Seasons: 2013 L 2-3; 2012 D 0-0; 2011 W 2-0; 2010 L 0-2; 2009 L 1-3
Of all the matches on the list, this match could be wildly different based on where Liverpool is in their development under Brendan Rodgers.
It is entirely possible that the Reds could be in a position of strength and challenging for fourth place in the league table. They may also be floundering back in sixth, seventh or eighth place and under the media microscope.
Anfield is not typically a happy hunting ground for visitors but the one win they did pick up against clubs above them last term was the 3-2 win at home over Spurs.
If Tottenham accumulate 10 or more points in this period, they should be alright in their push for fourth place.
Anything under that mark and it leaves some doubt as to how they are going to manage to stay competitive in the race for Champions League places.