Grading the Potential of WWE's Recently Added Prospects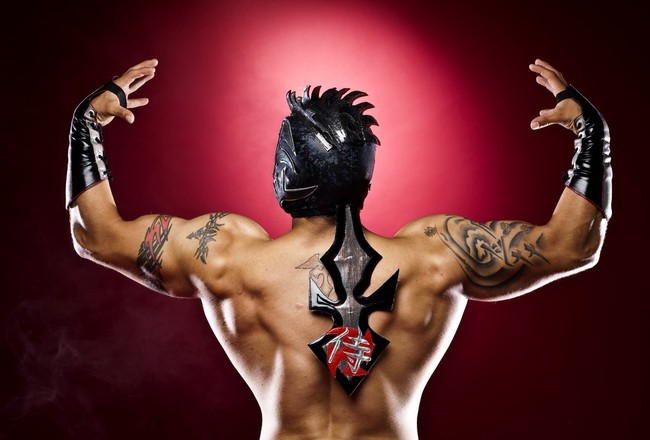 Of WWE's newly acquired talent, the company has both projects and can't-miss prospects, wrestlers whose potential ranges from average to excellent.
WWE has recently raided the indy circuits, signing Sami Callihan, Ryan Drago, Samuray Del Sol and others to development deals.
Who among this new group will make it past the NXT stage, and who has the best chance to make an impact on the main roster?
Analyzing their strengths and weaknesses, their skills in the ring and on the microphone, here are the grades for WWE's new talent's potential. An A+ grade means the prospect is a potential future world champion while a C grade means the wrestler isn't likely to stand out among the growing talent base that is NXT.
Ryan Drago

Ryan Drago video tribute

Strengths
Excellent mat wrestling skills, energy, fun character
Weaknesses
Lack of size, athleticism is only above average
The Gentleman Bruiser combines the entertainment value of the Santino Marella character with a throwback in-ring style similar to Antonio Cesaro.
Ryan Drago is 6'1'', 215 pounds and built a lot like Daniel Bryan before he buffed up after signing with WWE. He is not physically imposing, but is clearly in great shape.
With WWE seemingly stepping away from the bulging monsters of yesteryear in favor of smaller athletes like Bryan, Seth Rollins and Dolph Ziggler, Drago's lack of size may not hurt him so much. His captivating charisma, great energy and ability to work the crowd should get him an opportunity in WWE's big leagues at some point.
His ring work is precise and blends showmanship with technical skill. He can turn a leg scissors into a crowd-cheering moment.
He's not nearly as athletic as Bryan or Rollins, but time spent in WWE developmental could have him maximize his skills and vary his offense.
Potential: B
Smith "Big Game" James

Smith James vs. Carlito

Strengths
Selling ability, mic work
Weaknesses
Lack of athleticism, not toned, slow and awkward in the ring
Smith James' look will have fans comparing him to Kevin Steen. Steen, though, is far more athletic and fluid in the ring than James.
James sells moves well, looking punch drunk and in convincing pain at times, but his ring work overall needs major improvement. His time at NXT should be focused on adding smoothness to his movements and footwork.
He'll need to work on strength as well.
He may be spending more time than his NXT peers getting his basic ring work improved, but he'll spend less time than many on promos. James clearly puts heart and hard work into his promo work and is already smooth and engrossing on the mic.
He has his work cut out for him to move ahead of talents like Kassius Ohno and Corey Graves, not to mention the flood of recent signees, but with the right teaching, James could surprise his doubters.
Potential: C
Sami Callihan

Sami Callihan highlight video

Strengths
Versatility, charisma, mic skills, produces great matches, "it factor"
Weaknesses
Lack of size, doesn't have "WWE look"
If Sami Callihan looked like Mason Ryan, WWE officials would be getting his world-title name plate ready. Callihan is a performer who can thrive in either a hardcore or mat-based match. He is compelling when armed with a microphone and has the elusive "it factor" that makes megastars out of superstars.
The knocks on Callihan are all physical. He's 5'10", 200 pounds and has an awkward size and shape.
WWE may be changing somewhat, evolving to make use of smaller, more athletic performers, but looking like Ryback or Roman Reigns still gives a new wrestler an edge over their peers.
Callihan can't just be plugged into the roster. WWE has to be creative to take advantage of his talents, but with the right character and direction, he can be a top-level talent in the future.
Potential: A
Samuray Del Sol

Samuray Del Sol highlight video

Strengths
Speed, athleticism, high-flying, stamina
Weaknesses
Lack of size, not great at ring psychology, needs work on promo skills
Being a speedy, high-flying masked wrestler will automatically have Samuray Del Sol draw comparisons to Sin Cara. However, Samuray Del Sol should eclipse what Sin Cara has done in WWE.
Samuray, a Mexican-American from Chicago, will have the advantage of speaking English compared to Sin Cara's mute character. Secondly, Samuray is more muscular and built more durably than Sin Cara.
Samuray is an impressive speedster with a dazzling in-ring repertoire. Should WWE find the right entry point for him, he has potential to challenge Adrian Neville in the race to become Rey Mysterio's replacement.
Potential: A-
Dan Eckos

Dan Eckos in indy action

Strengths
Speed, athleticism, mat wrestling
Weaknesses
Lack of flash, needs work on mic skills
Dan Eckos is a talented wrestler with a long list of moves and holds in his toolbox. He's quick, nimble and a proficient technical wrestler.
He has a good grasp on ring psychology and moves well in the ring.
In spite of all that, Eckos isn't particularly exciting to watch in the ring right now. He lacks the sizzle that helps stars stand out, and that should be the focus of his time in NXT.
WWE must find a way to build on Eckos' solid foundation and make him more of a showman. If he's able to emulate Chris Jericho's ability to thrill and entertain beyond the moves he performs, Eckos could make headway in NXT and beyond.
Potential: B-
Keep Reading