How Could Mavs Deal for DeMarcus Cousins?
Use your ← → (arrow) keys to browse more stories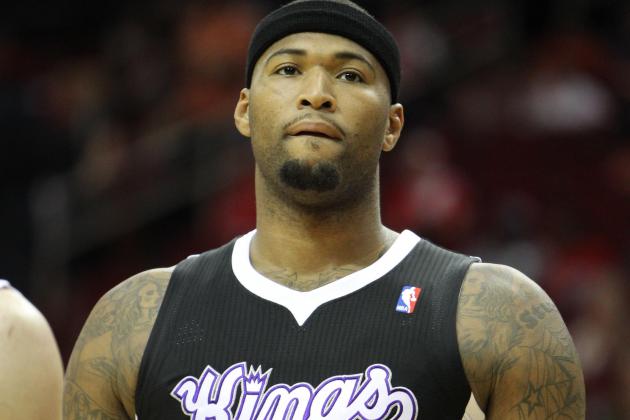 Brett Davis-USA TODAY Sports

Mum is the word for DeMarcus Cousins regarding the Sacramento Kings' new regime. The Sacramento Bee caught up with the talented, erratic young center at Cousins' basketball camp and attempted to pick his brain about the Kings' new owner, general manager and coach. After a pause, Cousins offered a clumsy "no comment," followed by a chuckle and the rolling of his eyes.