NBA Finals 2013: Last-Minute Predictions for Epic Final Clash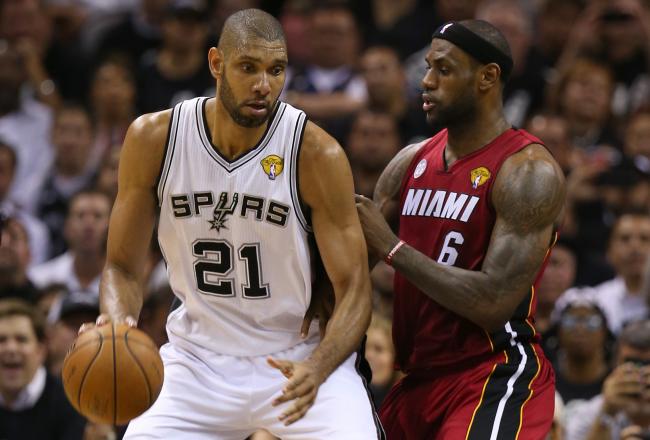 Mike Ehrmann/Getty Images
NBA fans got exactly what they wanted: The finals between the Miami Heat and San Antonio Spurs will go to Game 7.
Thanks to a late Ray Allen three-point shot and a LeBron James triple-double, the Heat were able to escape Game 6 with a victory to keep the series alive. Now, it will be up to Tony Parker, Tim Duncan and the rest of the Spurs to rebound from the loss to try to win it all.
Either side is capable of winning the final game of the NBA season; it will be up to the key players to step up and play to their full abilities.
Before the game starts, however, here are some last-minute predictions for what will happen in the highly anticipated matchup.
Chris Bosh Has His Best Game of the Series
By the numbers, Chris Bosh has struggled mightily in the postseason, especially on the offensive end. He has gotten rebounds in this round, but he is still inconsistent.
However, he made some of the biggest plays of the playoffs in the last game. His offensive rebound allowed Allen to get the game-tying three, and then two blocks in the final minute sealed the victory.
This is certain to bring Bosh confidence that he has seriously lacked over the past few weeks. In 22 playoff games, the power forward has had only two 20-point games.
It would not be surprising if he got a third one in Game 7.
Manu Ginobili Plays Fewer Than 25 Minutes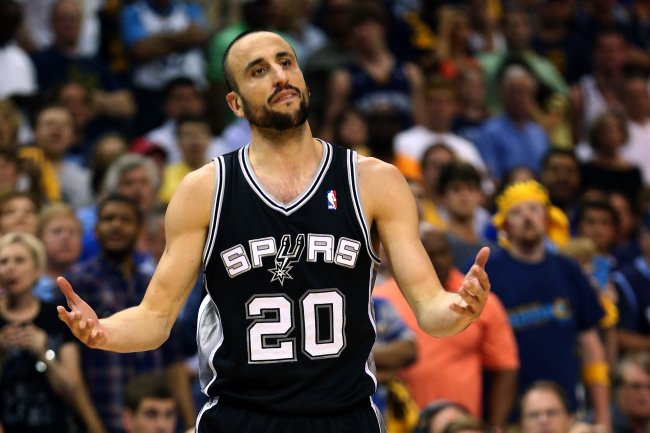 Ronald Martinez/Getty Images
As much as Bosh has struggled in the postseason, he hasn't been nearly as bad as Manu Ginobili. Even including his 24-point, 10-assist showing in Game 5, he is still only averaging 10.5 points and 4.2 assists.
In his second start of the entire season in Game 6, the Spurs were minus-21 when Ginobili was on the floor, which was the lowest mark for either team.
The only good thing is that he cut down on his shots. His shot-selection has been a big problem during the postseason, but he only took five of them in the most recent contest. Still, his lack of offensive production has held San Antonio back.
Additionally, James' ability to get to the rim at the end of games might force the Spurs to go with bigger lineups throughout the game. Tiago Splitter only played eight minutes last contest, but that could change going forward.
Based on what we have seen, Ginobili should be the odd man out.
LeBron James Scores at Least 30 Points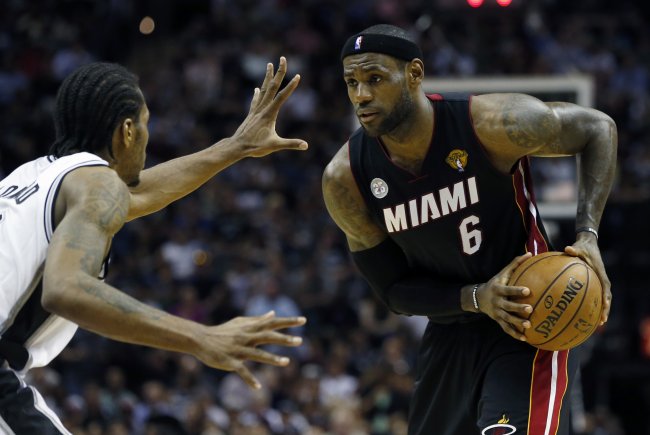 Derick E. Hingle-USA TODAY Sport
Despite what James might say publicly, he certainly cares about his image. He does not want to lose a game and be seen as someone who could have done more to help his team.
For this reason, fans should expect to see a whole lot of shots out of the MVP, especially down the stretch.
This has been the case over the past three contests; James has averaged 24.3 shots per game after only attempting 18 shots on average in the first three games in the series. While the efficiency has been up and down, the willingness to take over is there.
No matter what happens in this game, James will not want to leave any questions about being too passive. Expect him to get at least 30 points in some way or another.
Whether it will truly help the team remains to be seen.
Heat Fans Stay Until the End
One of the big stories in Game 6—besides the fact that it was an incredible basketball game—was that the fans at American Airlines Arena missed the end of it.
Dan Le Batard tweeted his thoughts about fans leaving in the final minutes of regulation.
So many people have left that I'm honestly embarrassed for this city.

— Dan Le Batard Show (@LeBatardShow) June 19, 2013
ESPN's Bomani Jones also provided a good picture on his Instagram of how busy the exits were despite it being a two-point game at the time.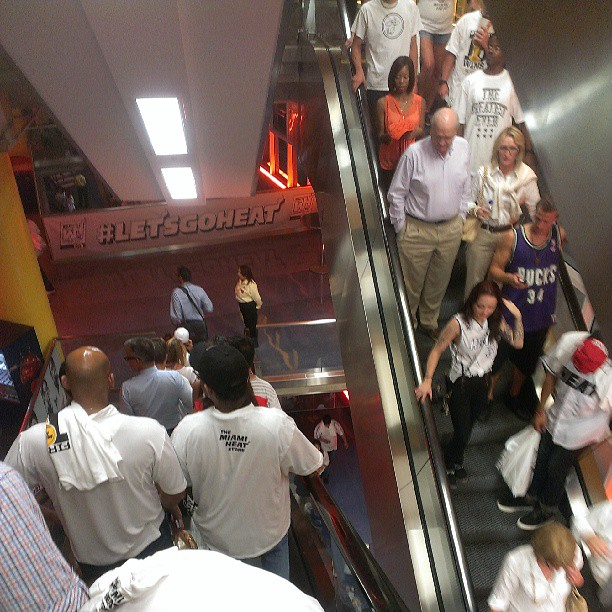 According to Michael Wallace of ESPN, Bosh sent a message to those fans, telling them to stay home for the next game.
Based on Miami's comeback, I think we can assume the fans have learned their lesson about what they might miss if they leave early. Even if the squad is down early, more fans will stick around until the clock hits zero.
Spurs Win It All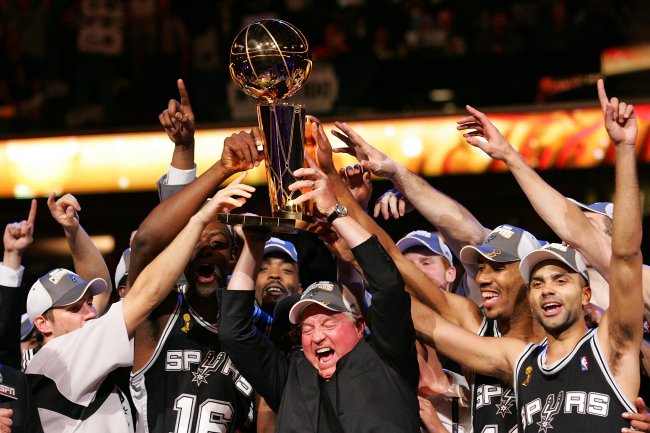 Lisa Blumenfeld/Getty Images
As soon as Game 6 ended, the common narrative was that the loss was too emotional for the Spurs to come back from. Of course, anyone who thinks the series is over has obviously not been paying close attention.
The two teams have traded blows throughout this matchup, each coming back after devastating losses the game before. Both teams refuse to lose two games in a row.
Of course, the home court will make a difference in this final game. As ESPN Stats & Info noted, history is not on the Spurs' side:
Spurs look to break this trend: it has been 35 years since a road team won Game 7 of the NBA Finals. (1978, Bullets def. SuperSonics)

— ESPN Stats & Info (@ESPNStatsInfo) June 19, 2013
To buck the trend, a team would have to be a veteran team with enough experience in big games to overcome the pressure. San Antonio perfectly fits that description.
Expect another big showing from Duncan and bounce-back performances from Parker and Danny Green to take out the Heat on the road and win another NBA championship.
Follow Rob Goldberg on Twitter for the latest updates in sports.
This article is
What is the duplicate article?
Why is this article offensive?
Where is this article plagiarized from?
Why is this article poorly edited?