Johnnies' New Under Armour Uniforms: A First Look?
Use your ← → (arrow) keys to browse more stories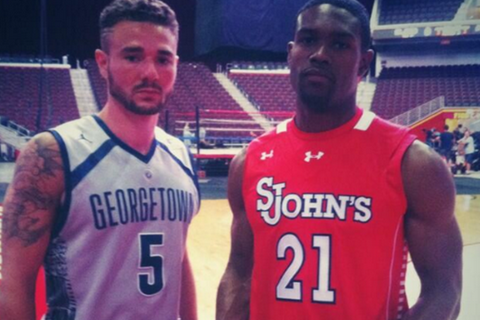 As reported last month, St. John's is undergoing a change in its sponsorship from Nike to Under Armour. The school's long-time contract with Nike expired at the end of the school year. Obviously, the main concern (or thrill) of an equipment provider is the prospect of new uniforms. The Red Storm wore its most recent uniform design for over three years, just a fraction of the Johnnies' relationship with Nike that dated back to the mid-1990's.