The Filthiest Pitches in Major League Baseball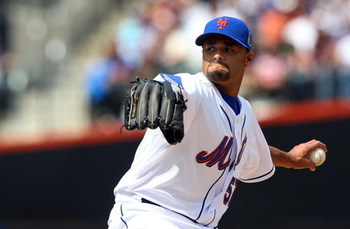 If you could create a hybrid pitcher with the best fastball, best curveball, and best changeup...who's pitches would you give him?
Here is a look at who I feel is the best at each pitch.
It should be noted that I feel Roy Halladay has the best overall repertoire despite not throwing as many different pitches as guys like Daisuke.
As always, I look forward to hearing how you feel my list can be improved.
Best Four-Seam Fastball: Felix Hernandez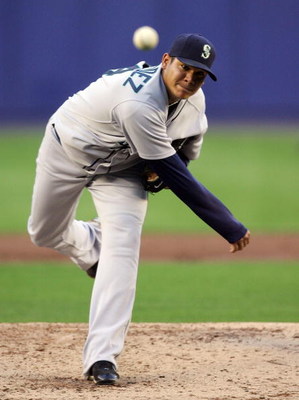 Statistically, Hernandez had the best average speed of his four-seam fastball among all starting pitchers in 2008.
At an average of 96.2 MPH, Hernandez can throw his fastball almost exclusively and still be successful, despite having impressive secondary pitches as well.
Honorable Mention: Jonathan Broxton, Joel Zumaya
Best Two-Seam Fastball: Jake Peavy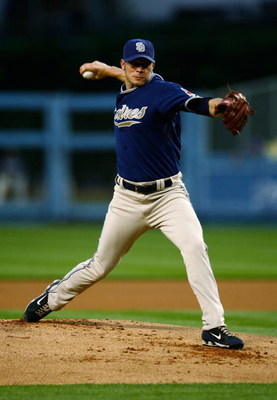 Unlike most fastball pitchers, Peavy throws the two-seamer as his No. 1 pitch.
He gets incredible movement off of his two-seamer, running it in on right-handed hitters.
Best Changeup: Johan Santana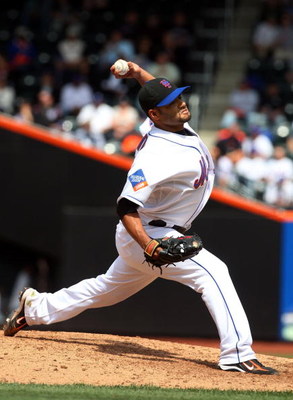 The torch has officially been passed.
For years, Pedro Martinez dominated hitters with the best change up in the game.
Now, Santana does the same, only Santana throws a circle change as opposed to Pedro's straight change.
Honorable Mention: Cole Hamels, Ryan Madson
Best Curveball: Tim Lincecum
No one throws the 12-6 better than Lincecum, and he is once again dominating hitters this season as the reigning Cy Young winner.
Honorable Mention: Barry Zito, Sean Marshall, Jon Lester, Zack Greinke
Best Knuckle Curve: Roy Halladay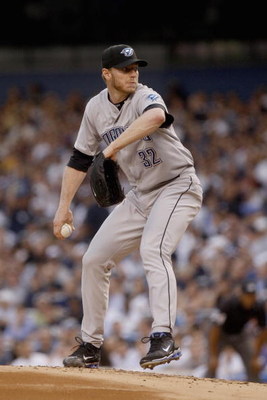 With Mike Mussina out of the picture now that he is retired, Halladay has hands down the best knuckle curve.
Even before that retirement, Halladay's may have been better and he has in my opinion been the top pitcher in baseball the past five years.
Best Slider: Francisco Rodriguez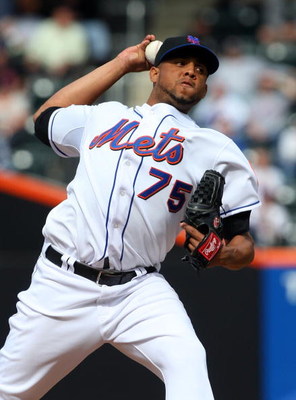 K-Rod, thanks in part to his funky delivery, has—hands down—the best slider in baseball.
He gets guys to chase it a good foot out of the strike zone on a regular basis.
Honrable Mention: Brad Lidge, Carlos Marmol
Best Sinker: Brandon Webb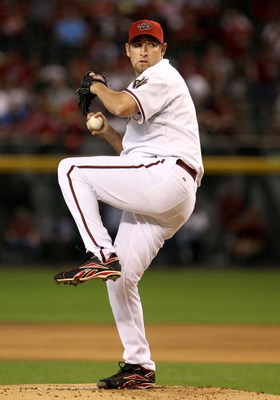 It certainly is not the sexiest pitch in baseball, as it does not generate a ton of strikeouts, but a good sinker is a pitchers' best friend...just ask Cy Young winner Webb.
Honorable Mention: Chien-Ming Wang
Best Splitter: Jonathan Papelbon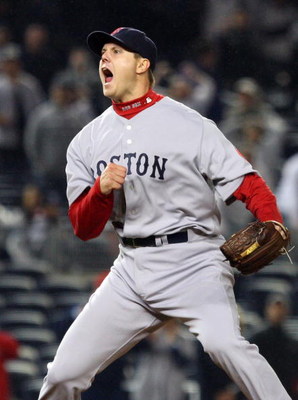 Possibly the best closer in the game, Papelbon's go to strikeout pitch is the splitter and he puts away hitter after hitter with it.
Honorable Mention: Rich Harden
Best Cutter: Mariano Rivera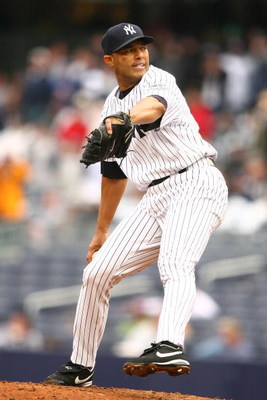 When the man standing in the batters box knows exactly what is coming, and still has no chance of hitting it, that is the definition of a nasty pitch.
Rivera has effectively secured his spot among the best of all-time, without an off speed pitch of any sort...incredible.
Best Knuckleball: Tim Wakefield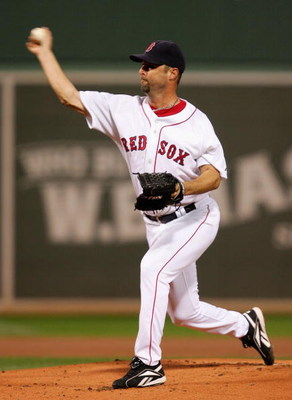 Tim kind of has a monopoly on this pitch as far as the MLB is concerned.
R.A Dickey has dabbled with the knuckle ball, but he is really bad so...Tim takes this one hands down.
Keep Reading