NBA Teams That Must Be Ultra-Aggressive During 2013 Offseason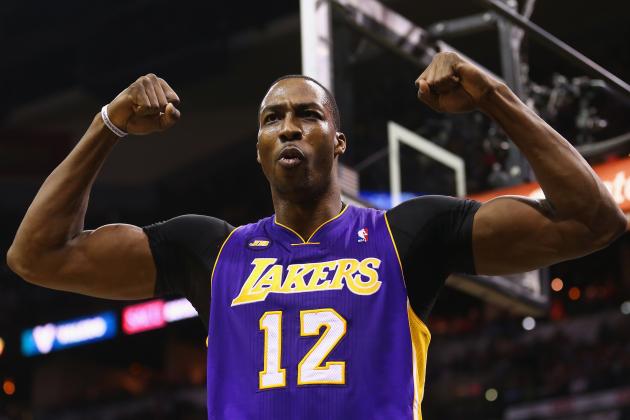 Ronald Martinez/Getty Images

With the Miami Heat securing their second straight title, the offseason is officially underway. Some teams will see little movement on their rosters and shouldn't do much to overhaul what they have. Other teams need to be ultra-aggressive and look to make major moves.
Not every team that makes moves needs to make them for the same reason. Some teams are one star away from competing for a title. Other teams need to dissolve and start over. Still others are somewhere in the middle.
Here are the teams that must be aggressive during this offseason, ordered based on how much they need to do something
Note: This list does not include teams such as the Atlanta Hawks or Dallas Mavericks, who have positioned themselves to open up massive cap space. They are obviously planning on being aggressive, so including them would be merely stating the obvious.
Begin Slideshow

»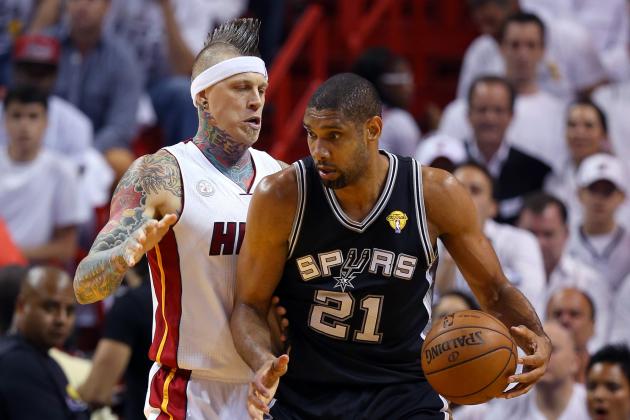 Mike Ehrmann/Getty Images

It is remarkable that a team that was within one game of winning the NBA championship is going to be able to keep most its core together and have a large amount of money to spend next season to add a major free agent. But the San Antonio Spurs are going to be able to do just that.
According to Sham Sports, the Spurs are on the hook for $42 million next season, depending on what they do with Manu Ginobili. Ideally, Ginobili would be willing to play for a smaller contract, and that way he could be loyal to the Spurs and they could remain loyal to him.
That could leave the Spurs the funds to pursue a player like Paul Millsap or Al Jefferson in free agency, either of whom playing next to the aging Tim Duncan would assure the Spurs an excellent chance of returning to the Finals next year. It would also give them the chance to start grooming Duncan's inevitable replacement.
There are going to be a lot of big men available: Josh Smith, Dwight Howard, Andrew Bynum, Jefferson and Millsap. There are also going to be a lot of suitors for those big men. The Spurs are going to need to be aggressive, recruit hard and land one of them.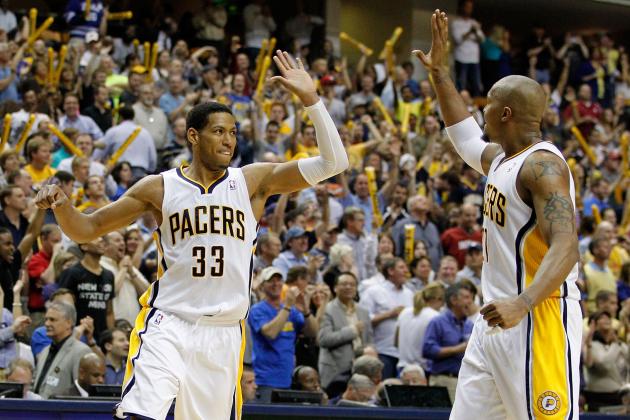 Gregory Shamus/Getty Images

Are the Pacers willing to trade Danny Granger? The won the Central Division and got to Game 7 of the Eastern Conference finals last year. With the emergence of Paul George as an All-Star, Granger seems to have become superfluous as they play the same position.
There are indications that the Pacers could go either way.
According to Alex Kennedy of Hoopsworld,
...(T)he Pacers understand that they wouldn't get much back for Granger if they move him over the offseason, since his trade value is at an all-time low. It makes more sense for Indiana to see if he can get back on the court and be productive again so that he could return something significant.

However, because Indiana has other players that need to get paid (and paying the luxury tax isn't an option), don't expect them to take back much long-term money if they do decide to trade Granger.
In other words, they might not get the full value back on him, but part of the value of dealing him would be getting some cap space to ensure that they can keep a player like David West, whose contract has expired.
The Pacers also need to bear in mind that there was a bit of fool's gold to last season's success. The Chicago Bulls were without Derrick Rose. With a healthy roster, Chicago is a better team than the Pacers.
And with Cleveland improving, the Central Division is getting much tougher.
For the Pacers to stand pat is to step back. They need to deal Granger so that they strengthen a weak position, such as point guard, rather than have a surplus at small forward. Otherwise the furthest they'll get with this team is how far they made it this year.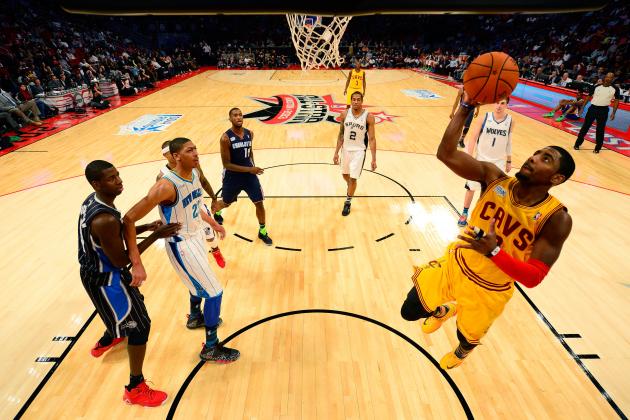 Pool/Getty Images

Cleveland is one of the truly promising, up-and-coming teams right now. They have done a fantastic job of turning around a starless roster, adding a variety of talented young players whom they can build around, acquiring draft picks and drafting smartly. They have followed the Oklahoma City model perfectly.
Kyrie Irivng is rapidly moving into the conversation of top-five point guards in the league. Dion Waiters alongside him gives the Cavaliers an elite backcourt. Tristan Thompson and Anderson Varejao are a terrific tandem in the post.
All the Cavaliers need is a small forward, and some rumors say they are considering going after Andre Iguodala. There are also rumors that they are considering trading for Danny Granger of the Indiana Pacers. Others have them willing to part with the No. 1 overall pick for two-time All-Star Luol Deng of the Chicago Bulls.
Iguodala's price tag, or the trade value of Granger or Deng, might come across as hefty to some Cleveland fans, but this is part of taking that next step. Adding a veteran small forward, particularly if it's one like Deng or Iguodala who can add an elite defensive presence to the team, would vault the Cavs into playoff status.
The Cavs have to look past the box score production they would get from Iguodala or especially Deng. The defensive mindset and veteran leadership would make a massive difference. Even if it means overpaying, the Cavs need to pay.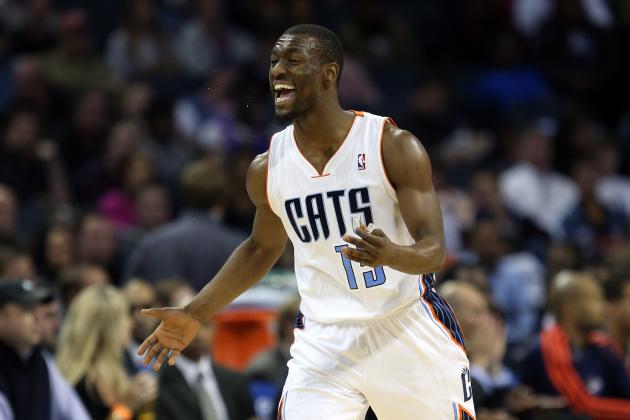 Streeter Lecka/Getty Images

The Charlotte Bobcats will be playing their 10th season next year, and the suckitude that has been the Bobcats for the first nine seasons is monumental. They are so bad that there's a part of me that thinks their existence is part of the reason the Los Angeles Clippers are suddenly turning things around.
It's as though the basketball fates have determined that there is a new team that can absorb all the negative hoops energy in the universe, and therefore the Clippers can be relieved of that responsibility.
Over the span that they've been in existence, the Bobcats are 250-472, a winning percentage of .346, which is the worst percentage of any current franchise, even the Clippers (.375). That's an average of about 28 wins a season.
How long can a small market team sustain that level of awfulness?
Especially when there isn't really a player that can galvanize the fans and inspire hope that things will get better. Kemba Walker and Michael Kidd-Gilchrist don't really seem like they are bringing future titles to Charlotte.
Owner Michael Jordan must do something to land a player that gives the locals hope for the future, even if that means something as desperate as trying to land Chris Bosh in a trade with the Miami Heat.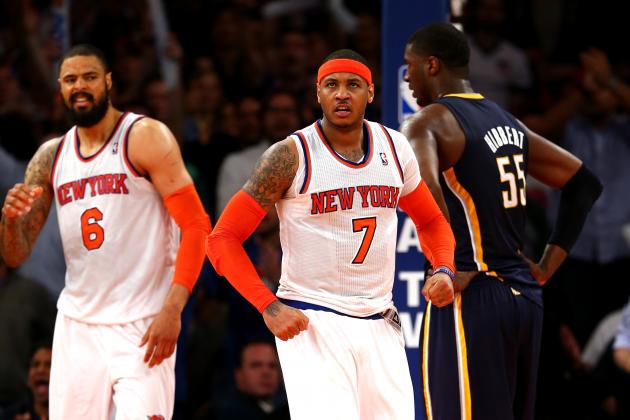 Elsa/Getty Images

The New York Knicks are so old that most of them actually grew up wearing knickerbockers. They had more players over 35 (six) last season than under 25 (one). So no, they are probably not going to get better with age.
Part of the problem has been resolved with the ironically named 40-year-old Jason Kidd retiring to coach the Brooklyn Nets, but the Knicks still have a lot of senior citizens and very few younger players.
Iman Shumpert, 22, is their lone youthful player. J.R. Smith will be 28, and may not even be back.
After that the rest of the team is 29 or older next year. Fortunately, while a few of the old fellas, such as Marcus Camby, are still under contract, most of them won't be.
It would be prudent for the Knicks to stop trying to sign ancient players, who were left on the scrap-pile by the Miami Heat.
They need to take their cue from the San Antonio Spurs instead, and look to find more young players looking to resurrect their careers. Pick through the D-League, not the waiver wire. They found something in Chris Copeland last year, and they need to be looking more in that direction. Young players won't break down when the postseason starts.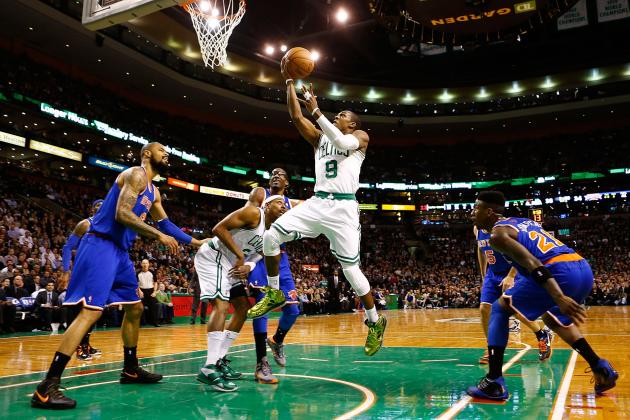 Jared Wickerham/Getty Images

No offense, but the Boston Celtics are going to have no offense if they acquire DeAndre Jordan for Kevin Garnett.
That is now being discussed as a second and separate move from Doc Rivers resigning from his coaching position in Boston to take over for the Clippers, acording to Ramona Shelburne and Marc Stein of ESPN.
Boston may also buy out Paul Pierce, another of their scorers.
Sure, they will have some good defensive players. In fact, they'll have some great defensive players. They should even boast one of the best defenses in the league.
And they will have Rajon Rondo running the point, but Rondo is a great passer, not a great scorer.
Being a great passer only has benefits if there are scorers around you to catch those passes.
Jeff Green has been brilliant in spurts, but he has not shown that he can be a player to build a title contender around.
The Celtics will be absent any true offensive threat.
On top of that there are rumors that Vinny Del Negro could be the new coach if Rivers leaves. That would be like mixing baking soda with more baking soda. The Celtics offense would be so inert that they could actually just cease to exist.
One day, we would just wake up and the Celtics wouldn't be there anymore. No one would remember them. The boredom of them would just wipe them away from our memories.
They are too important to NBA history to have that happen.
The Celtics would need to use the money freed up from letting go of Garnett and Pierce to land some offensive talent. Making a run for a player like O.J. Mayo or J.R. Smith would make a lot of sense, and, at the very least, make them worth watching.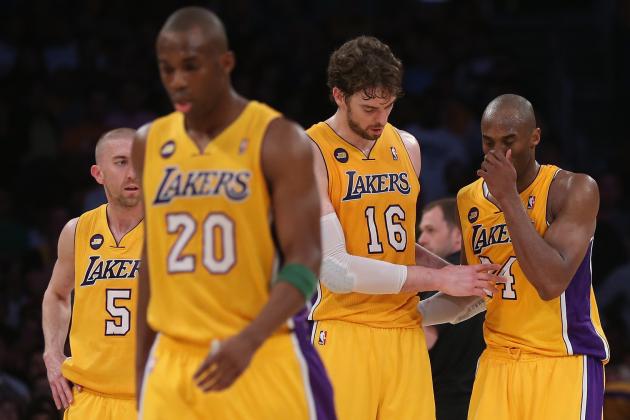 Jeff Gross/Getty Images

The Los Angeles Lakers are perilously close to being the worst they've ever been, much closer than they or their fans would probably like to admit. They have a team of a few fragile superstars, a woeful bench and almost no draft picks coming up to resurrect the team. They are in a really bad state.
Not only that, they've got the biggest payroll in the league, and while that might not matter so much to the team in terms of its bottom line, it does matter in terms of league rules and what they are able to do to improve.
They simply don't have the money available to make any big trades that add to their existing core.
As far as trading their existing core, Kobe Bryant's and Pau Gasol's contracts are completely untradeable because, realistically, they just aren't going to justify the massive amount of money they are making—$30 million for Bryant and almost $20 million for Gasol.
The Lakers will be over the salary cap "apron," so they can't use a full mid-level exception to sign a free agent.
They can't be on the receiving end of a sign-and-trade, either; the collective bargaining agreement prohibits it.
They don't have a draft pick.
They are going to have a very difficult time adding talent through conventional means.
They have basically one trade tool at their disposal: Dwight Howard.
One trade rumor has it Blake Griffin and Eric Bledseo could be had in a sign-and-trade that would send Howard to the Clippers (the Lakers can do a sign-and-trade if they are on the outgoing side of the deal, just not the receiving end).
Adrian Wojnarowski of Yahoo! Sports tweets, "(The) Lakers have fully resisted Clippers overtures on a sign-and-trade for Dwight Howard. 'They will never do it,' source with knowledge tells Y!"
That's the wrong decision.
Bledsoe and Griffin could be the cornerstones of a new franchise. They would have two future starters, both much younger, to build around, as opposed to just one. It just makes more sense. They need to be flexible here.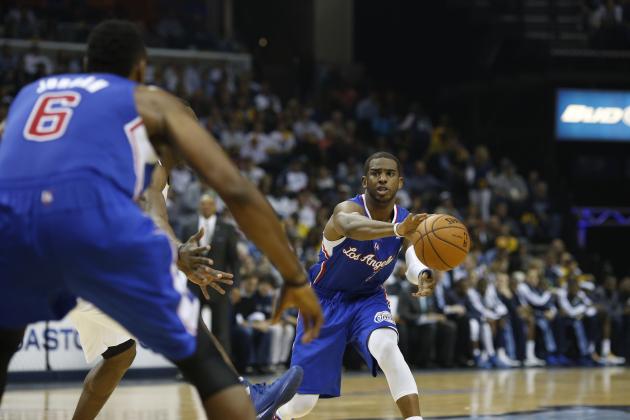 Joe Robbins/Getty Images

The Los Angeles Clippers tried to make a move to land both the coach and player of Chris Paul's choice.
That's a step in the right direction, even if it does seem that David Stern is on a single-minded mission to destroy Paul's career at times.
While trying and failing to make the right move might help to convince Paul that the Clippers intend to build a title team, he won't sign until he has actual teammates and coaches under contract.
Intentions don't win titles.
You get the feeling he wants a ring, and he's willing to sacrifice what he needs to win it, even if that means taking a couple of million less to go sign elsewhere. He needs assurances they will do whatever it takes.
The Clippers seem set on trying to land Doc Rivers first, which implies that Chris Paul wants Rivers to be the coach of his team. That makes a lot of sense. Chris Paul running the same kind of offense that Rajon Rondo has been running for the past few years seems almost unfair to the rest of the league, particularly if the Clippers can get the same kind of shooters that the Celtics have had in Boston, or the actual shooters they had in Boston.
If the Clippers have to move mountains, they should move mountains. This is not the time to be the Clippers of the past. Be the Clippers of the future. They have the chance to reinvent themselves from the worst team in American professional sports over the last half century to a perennial contender. They must seize it.