Breaking Down Minnesota Twins' Odds of Being Traded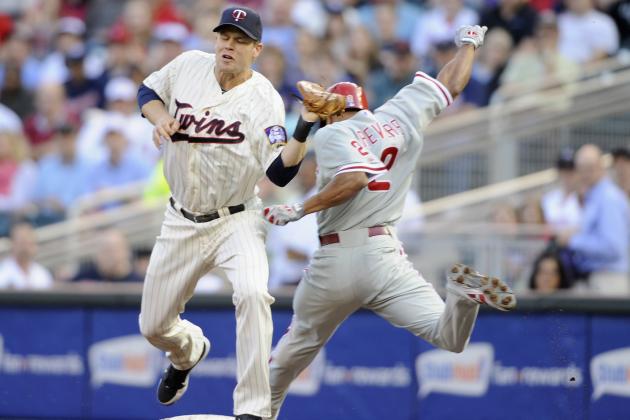 Hannah Foslien/Getty Images

Let's start off by being brutally honest with ourselves: no Twins' pitcher will be traded this year.
Think about it.
Either the pitcher is too good and too vital to the organization to trade, take Glen Perkins for example, or the pitcher just isn't good enough to trade and would get nothing in return, like Vance Worley.
So let's take every pitcher out of the equation right off the bat. If anyone leaves, chances are good it will be through an outright release.
Let's just move right on to the position players who have a legitimate shot at moving around the deadline this year.
Begin Slideshow

»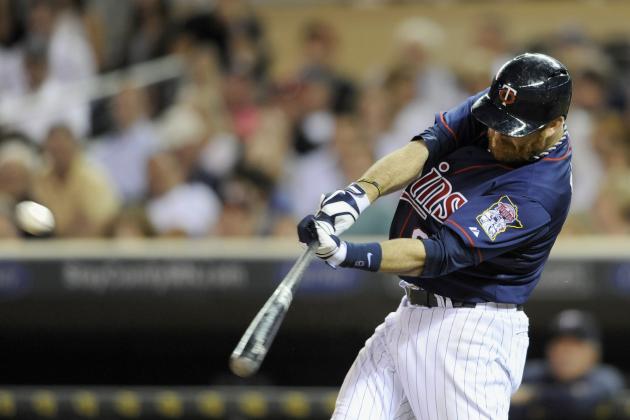 Hannah Foslien/Getty Images

Only one current Twin has a zero to two percent chance of being traded, and that is the hometown boy Joe Mauer. The MVP catcher is obviously the cornerstone of the Twins and their future. It would take a trade of Mike Trout, Albert Pujols and Josh Hamilton, with the Angels picking up the entire tab, for Mauer to be moved anytime soon.
The other catcher on the roster has a better chance of being moved. In my estimation, Ryan Doumit stands a 20 percent chance of being traded after a nice first half of the season. The former Pirate has the advantage of being a utility man and Twins fans know how much Ron Gardenhire loves ballplayers. Chances are good Doumit is on this club for the foreseeable future.
Joe Mauer: 1 percent chance of being traded
Ryan Doumit: 20 percent chance of being traded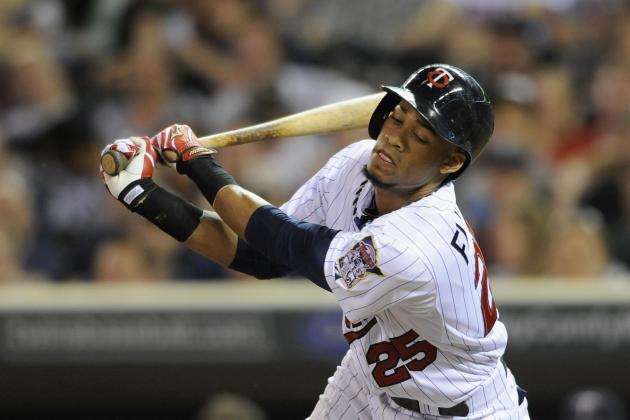 Hannah Foslien/Getty Images

Brian Dozier is the Twins second baseman until Eddie Rosario advances all the way to the major leagues, so his chances of being dealt are minimal.
Pedro Florimon and Eduardo Escobar are virtually the same player, so the Twins really need to pick who they want and trade the other. Personally, I like Escobar more but looking at the lineups Ron Gardenhire is putting out there, it looks like he leans towards Florimon.
Brian Dozier: 8 percent chance of being traded
Pedro Florimon: 50 percent chance of being traded
Eduardo Escobar: 50 percent chance of being traded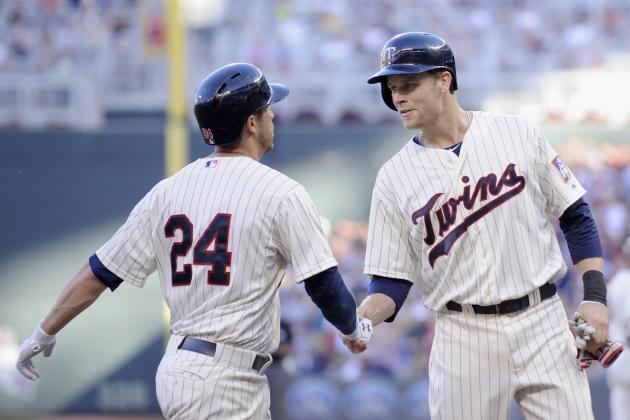 Hannah Foslien/Getty Images

Well, Miguel Sano is at Double-A New Britain already. That means it's not exactly a stretch to wonder if Sano will be a September call-up this season and the Opening Day starter in 2014 or if he'll perhaps get the call early on in 2014.
That means Trevor Plouffe needs to be moved. Plouffe just came off the DL and played out of his mind in his first game. If Plouffe can keep that up that level of play, he should be easily moved.
If Plouffe does not get moved, look for the Twins to move Jamey Carroll. Carroll is the type of veteran leader a team on the cusp of a playoff spot seems to always be looking for, and if you throw in the versatility he provides Carroll might just be a hot commodity. If the Twins do ship Plouffe, they'll hang onto Carroll as the everyday third baseman.
Trevor Plouffe: 70 percent chance of being traded
Jamey Carroll: 30 percent chance of being traded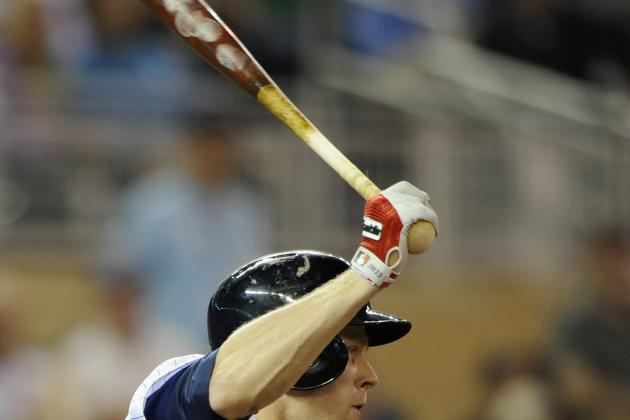 Hannah Foslien/Getty Images

Justin Morneau has looked to be pretty much back to form except for one major thing: Where's the power?
So far this season, Morneau only has two home runs which is pretty low for a first baseman, but hope still exists that the power may return. With that hope, the chance of Morneau still being traded is high.
Justin Morneau: 75 percent chance of being traded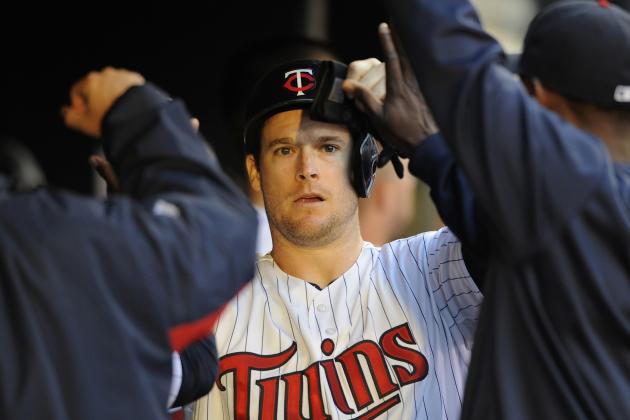 Hannah Foslien/Getty Images

There's really only a few outfielders that have a shot at being traded.
Oswaldo Arcia and Aaron Hicks are both too young to give up on yet, and will be on the Twins roster for the foreseeable future. Additionally, Clete Thomas doesn't have enough value to trade. A team would rather just sign a Grady Sizemore type than try to deal for Thomas.
That leaves us with Josh Willingham and Chris Parmelee.
Willingham's got a shot at being traded, due to his power and team-friendly contract. His defensive woes and injury concerns may detract some teams, especially in the National League, and that's mainly why I believe why Willingham will remain a Twin for the duration of the season.
Parmelee will be moved if Morneau is not. If Morneau does get moved, Parmelee will be the Twins everyday first baseman.
To say the least Parmelee's situation is very fluid.
Aaron Hicks: 5 percent chance of being traded
Oswaldo Arcia: 5 percent chance of being traded
Clete Thomas: 0 percent chance of being traded
Josh Willingham: 40 percent chance of being traded
Chris Parmelee: 25% chance of being traded