2013 MLB All-Star Game Rosters: B/R Picks Each Team's Deserving Starters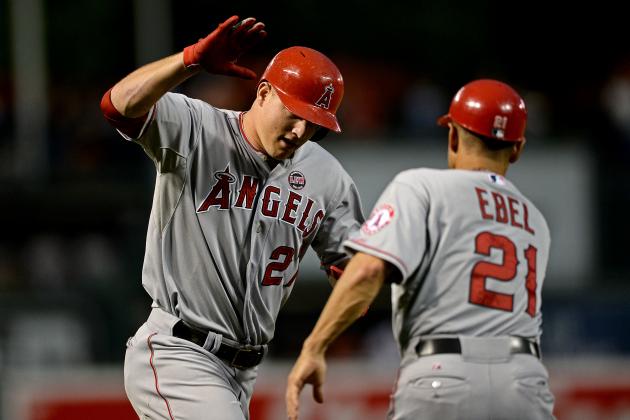 Patrick Smith/Getty Images

The MLB All-Star Game is less than a month away and it's time for Bleacher Report to go on the record...well, sort of.
Using 10 different writers and editors across MLB, we came up with our projections on should be selected to start the game for both leagues.
Along with myself, those who participated include Joel Reuter, Doug Mead, Benjamin Klein, Kerry Miller, Ben Berkon, Andrew Gould, Ely Sussman, Joe Giglio and Jason Catania.
So, who do we think should start the All-Star Game?
Note: These projections in no way represent the views of Bleacher Report as a whole and are based solely on the opinion of 10 writers and editors.
Begin Slideshow

»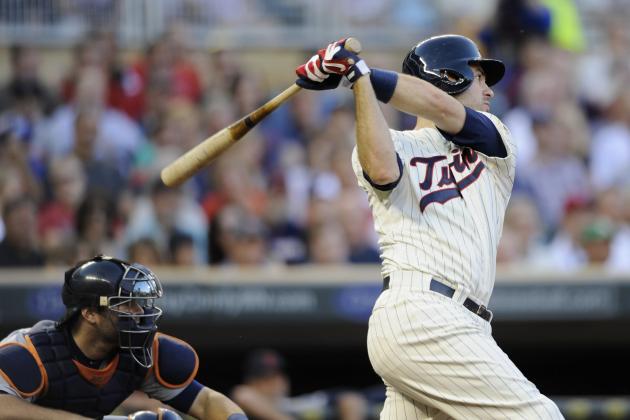 Hannah Foslien/Getty Images

Joe Mauer was a unanimous selection at catcher for the AL.
He entered Tuesday batting .327 with seven home runs and 23 RBI.
According to Reuter (through Monday):
Catching is somewhat weak in the American League this season, and while there are some other worthy candidates, Mauer is clearly in a class of his own right now. The 20-HR power is a thing of the past, but his .321/.409/.474 line is solid, and he's the best pure hitter at the position.
According to Berkon (though Monday):
Even though Carlos Santana is exhibiting a bit more pop (his .198 ISO vs. Mauer's .160 ISO) and drawing a few more walks (his 14.1 percent BB% vs. Mauer's 12.8 BB%), Joe Mauer has a far superior batting average (his .332 BA vs. Santana's .283 BA) and OPS+ (his 151+ vs. Santana's 144 OPS+). As according to dWAR, Mauer (0.6 dWAR) has also been the better fielder (Santana: -0.7 dWAR).
In the end, Mauer is clearly the best candidate to start at catcher.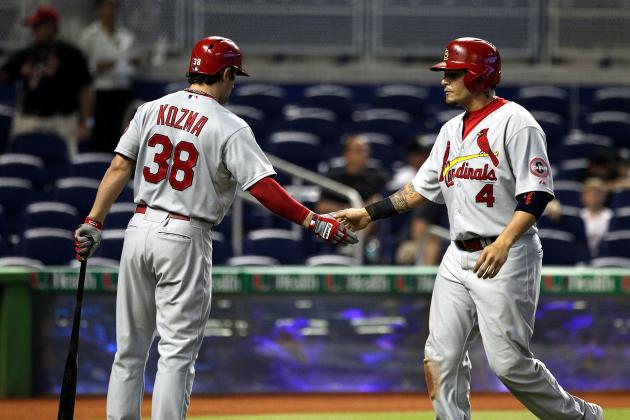 Marc Serota/Getty Images

Yadier Molina was almost an unanimous selection with nine votes to start.
Molina is batting a league-leading .367 with four home runs and 39 RBI.
According to Gould (through Monday):
I was preparing to write about how Yadier Molina's excellent defense offsets Buster Posey's offensive prowess, but the St. Louis backstop has the upper hand on both fronts. While the homer surge from last year dissipated, Molina is still slugging .490 with a higher on-base percentage than the reigning NL MVP.
Both players will be in the game, but Molina has clearly shown he's been better this year.
Other Votes:
Buster Posey 1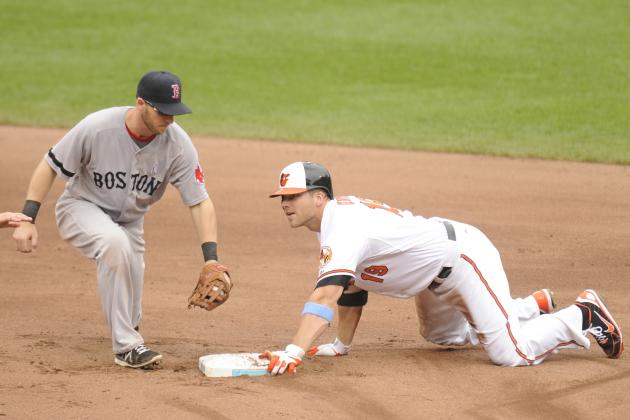 Mitchell Layton/Getty Images

Chris Davis was a unanimous selection among the writers as well.
Batting .332 with 24 home runs and 61 RBI, he's giving last year's Triple Crown winner Miguel Cabrera a run for his money.
According to Mead:
Davis leads the planet—never mind MLB—in just about every major power statistic. He has absolutely set a bar so high that even Miguel Cabrera is having trouble competing with this year.
Davis is the one case this year where people will call out a conspiracy if he doesn't start the game.
He deserves it and nobody would argue with that.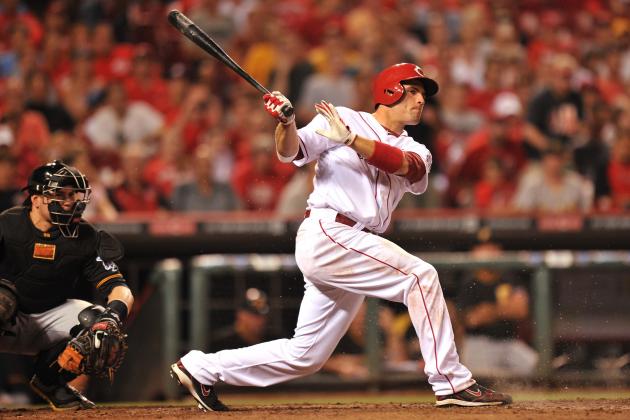 Jamie Sabau/Getty Images

The vote between Joey Votto and Paul Goldschmidt was close, but in the end Votto got six votes.
He's batting .323 with 12 home runs and 34 RBI.
While he does have a higher batting average than Goldschmidt, Votto is trailing in home runs (17-12) and RBI (62-34).
According to Reuter (through Monday):
There's a terrific crop of NL first baseman right now, and Freddie Freeman, Paul Goldschmidt and Allen Craig all deserve consideration here, but I think Votto remains the elite talent at the position. There have been some knocking him for being too patient at the plate, but a .321/.438/.509 line and 12 home runs speaks for itself.
According to Sussman:
The gap between Joey Votto and Paul Goldschmidt certainly isn't insurmountable. However, Goldschmidt will miss out on the late local push that Votto will receive...and ESPN loves Votto more. They're both locks on the NL roster, anyway.
Other Votes:
Paul Goldschmidt 4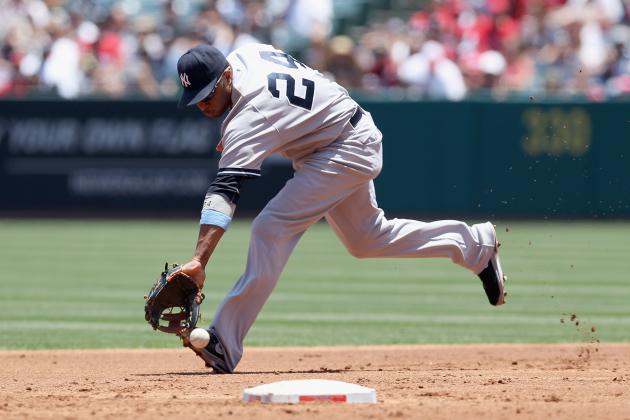 Jeff Gross/Getty Images

Robinson Cano is favored to start at second for the AL once again.
He's currently batting .278 with 16 home runs and 42 RBI.
According to Mead:
Cano's average may have dipped a bit, but right now he's the heart and soul of a Yankees team devoid of much of its regular cast of characters. Replacements have come in, contributed for a brief period and then fizzled. But Cano consistently provides punch and is the unquestioned offensive leader.
When it comes to the All-Star Game, fans love power numbers. It's rare that someone with Cano's power numbers isn't selected as opposed to someone like Pedroia, who doesn't have the power numbers.
Other Votes:
Dustin Pedroia 3
Howie Kendrick 1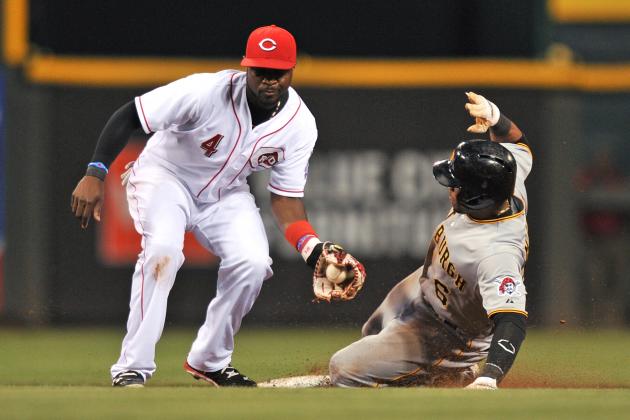 Jamie Sabau/Getty Images

This one was a tie between Matt Carpenter and Brandon Phillips with five votes apiece.
Being the writer of the article, I broke the tie, selecting Phillips.
According to Klein:
The human highlight reel would be a nice complement toward the back of the NL's lineup. Matt Carpenter is right there with him, but Phillips is sure to have more votes than anyone else at the position.
St. Louis Cardinals fans have already been angry with me once in the last week because I said Carpenter wouldn't even make the roster.
While I can admit I'll likely be wrong on that, the fact remains that Phillips is more of a household name and will be voted in by the fans.
But if Carpenter were to start, it would be a great story.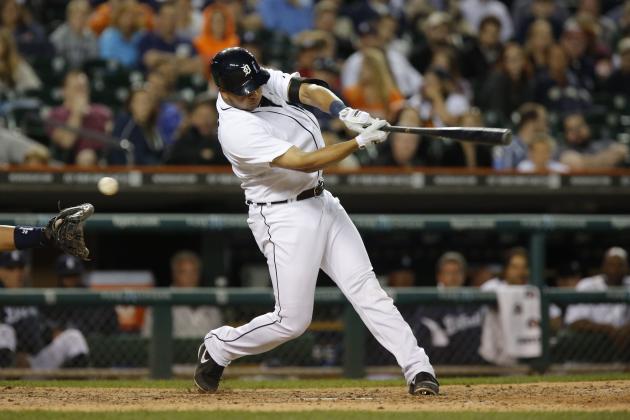 Duane Burleson/Getty Images

Jhonny Peralta is having the season of his life for the Detroit Tigers.
He's batting .331 with six home runs and 30 RBI.
According to Berkon:
There's a dearth of quality shortstops in the American League this season, so Jhonny Peralta is alone in the spotlight. Peralta has been inconsistent throughout his career, but it's hard to argue with a 130 OPS+ especially considering he posted a mere 85 OPS+ in 2012.
J.J. Hardy may be getting the votes from the fans because of his power, but Peralta is the deserving candidate here.
According to Mead:
J.J. Hardy may hit a few more home runs and drive in more baserunners, but Peralta hits close to 70 points higher and has been a standout hitter all season long for the Detroit Tigers.
Other Votes:
J.J. Hardy 2
Elvis Andrus 1
Jed Lowrie 1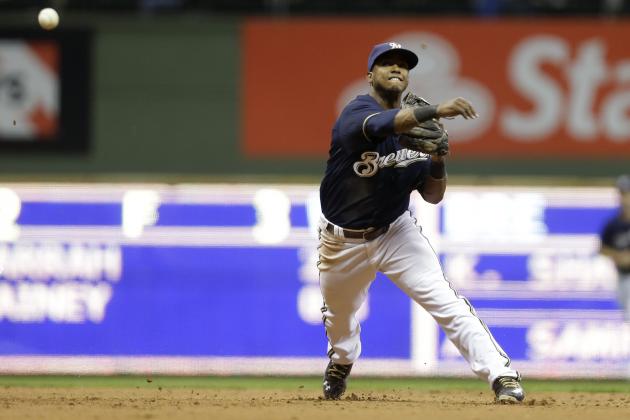 Mike McGinnis/Getty Images

While Troy Tulowitzki will likely get the fan vote, it must be noted that he is injured once again, which leaves Jean Segura as our pick to start the game.
Segura is batting .330 with 10 home runs, 30 RBI and 20 stolen bases.
According to Mead:
With Troy Tulowitzki likely missing the Midsummer Classic with a fractured rib, Segura is deserving of the opportunity. He's top 10 in average, hits, stolen bases and has shown power as well. He's rounding into a five-tool player for sure.
If he does get the start, Segura would be the perfect candidate to lead off the game.
Other Votes:
Troy Tulowitzki 3
Brandon Crawford 1
Everth Cabrera 1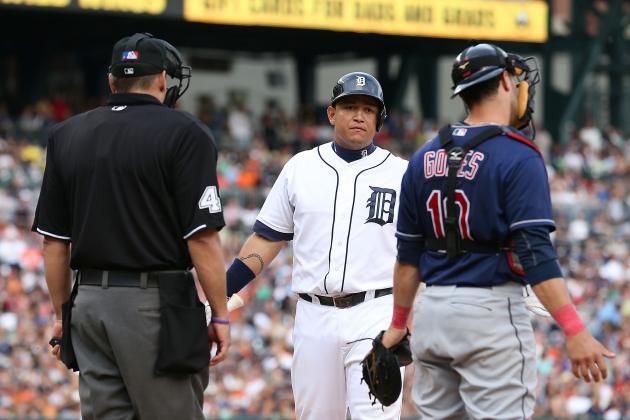 Leon Halip/Getty Images

Miguel Cabrera is an easy choice and was a unanimous one for the writers.
Miggy is hitting .359 with 19 home runs and 71 RBI.
He has no real competition for starting the All-Star Game, but Chris Davis is giving him a serious run for his money for the AL MVP.
According to Sussman:
Third base is the deepest position in the American League. Aside from Miguel Cabrera, Adrian Beltre, Josh Donaldson, Evan Longoria and Manny Machado have all been ridiculously fun to watch, too. With that said, Miggy makes hitting look effortless, and fans have a fetish for players with smooth swings.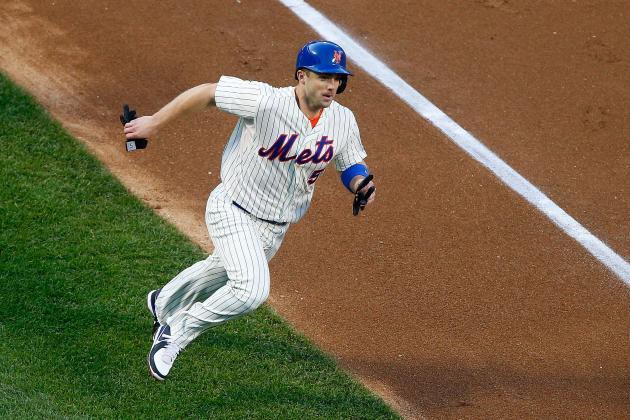 Jim McIsaac/Getty Images

Pablo Sandoval is currently leading the fan vote, which is a great example of why I dislike it. David Wright is the obvious choice to start the game and all 10 voters agreed here.
Not only is he having a great season, but the game is being played in his home stadium.
According to Gould:
Gather up the cougars, we can't let Pablo Sandoval rob David Wright of his rightful starting selection yet again. While wasting away in a helpless New York Mets offense, Wright is still doing his thing, hitting .297/.387/.486 with nine homers and 12 steals. This should be the easiest choice on the ballot, yet voters are messing it up.
According to Mead:
Call it sentimental, but Wright deserves this start. Playing at Citi Field where he is absolutely adored is simply the right choice, and hopefully fans will stuff the ballot box in the remaining time left.
Sandoval has had a good season of his own, but there's nobody else more deserving of the start than Wright.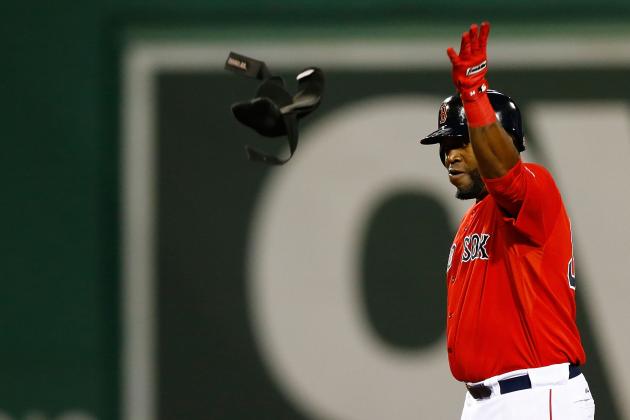 Jared Wickerham/Getty Images

Let's be honest for a second. Is anyone really going to garner more votes than David Ortiz?
According to Reuter:
His season didn't start until April 20 as he continued recovering from an Achilles injury he suffered last season, but Ortiz has been a force since joining the Red Sox lineup. In 54 games, he's posted a .986 OPS with 14 home runs and 52 RBI. Even as a 37-year-old, he still has plenty left in the tank and remains a fan favorite.
Ortiz is the clear-cut favorite to take this spot.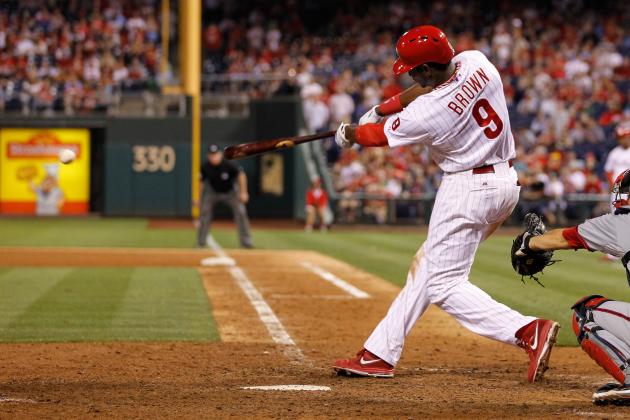 Brian Garfinkel/Getty Images

With there being an influx of outfielders that will get consideration for the National League, Domonic Brown should get the start at designated hitter.
Once one of the top prospects in all of baseball, Brown struggled from 2011-12.
However, this year the Philadelphia Phillies outfielder is starting to live up to the hype.
He's batting .275 with 19 home runs and 49 RBI.
He isn't likely to get voted in as an outfielder starter, so for him to start manager Bruce Bochy will have to select as the designated hitter.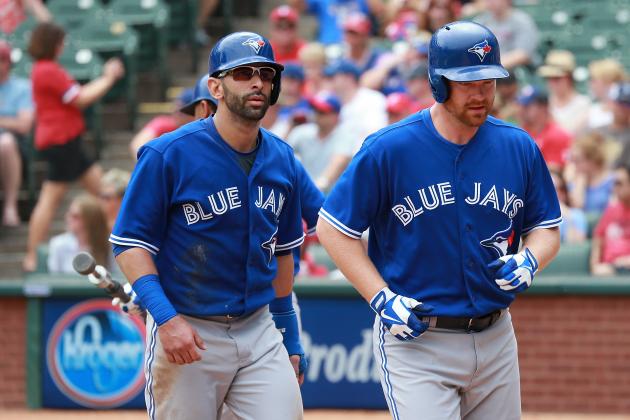 Rick Yeatts/Getty Images

Only six players received votes to start in the outfield for the American League. Those elected to start are Mike Trout (unanimous), Jose Bautista (eight votes) and Adam Jones (five).
Trout is having another great year batting .308 with 12 home runs and 44 RBI. Some would call it a down year.
According to Reuter:
After turning in perhaps the greatest rookie season in baseball history, Trout has avoided the dreaded sophomore slump so far this season. His .934 OPS leads all AL outfielders and he's continued to flash a terrific mix of power and speed with 12 home runs and 15 steals.
Bautista is back to hitting his mammoth bombs this year, batting .257 with 15 home runs and 37 RBI.
According to Berkon:
Over the past four seasons, Jose Bautista has emerged as one of the more elite hitters in baseball—and 2013 is no different. To date, Bautista owns a 140 OPS+ with 15 home runs, 13.9 percent BB%, and even a 0.6 dWAR in right field. He's the full package (and continues to be a great story).

The vote between Jones and Coco Crisp was close, but ultimately Jones grabbed the starting spot by one vote.
According to Catania, "Tied among AL OFs with 21 doubles and 51 RBI, Jones also has a .301 average, 15 homers and nine steals—despite only eight walks."
Other Votes:
Coco Crisp 4
Jacoby Ellsbury 2
Torii Hunter 1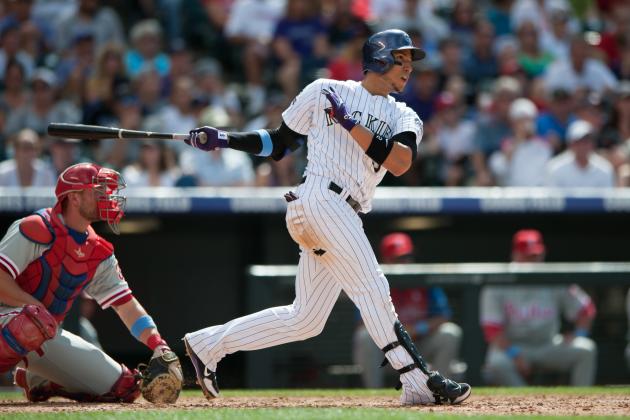 Dustin Bradford/Getty Images

This may be one of the more controversial calls out of all of the picks, but the writers went with Carlos Gonzalez (nine votes), Carlos Gomez (seven) and Carlos Beltran (five).
Wait...have three Carlos' ever started in the same outfield in an All-Star Game?
Gonzalez is an obvious selection considering he's batting .310 with 20 home runs and 56 RBI.
According to Berkon:
Prior to 2013, Carlos Gonzalez epitomized being a product of a hitter-friendly ballpark. In his career (including this season), Gonzalez owns a 1.002 OPS at Coors Field—but a mediocre .772 away. Yet in 2013, Cargo has swapped the trends, posting a 1.064 OPS away from Coors this year, while "just posting" a .989 OPS at home. As a result, Cargo is leading the league in home runs and slugging (.638)—and is holding his own defensively.

Gomez may be the surprise for many people, but he's had a worthy season as well. He's batting .320 with 12 home runs and 37 RBI.
According to Reuter:
Gomez has always had the tools to be a star, and last season he finally turned that into production as he hit .260 with 19 home runs and 37 steals. That was enough to earn him a three-year extension and he has been a legitimate star so far this year with a .943 OPS, 12 home runs and 13 steals.
Beltran is currently leading the NL in outfield votes and is pretty much a shoo-in to start. He's batting .310 with 17 home runs and 45 RBI.
He's been the most consistent player this year, helping lead the Cardinals to the best record in baseball.
Other Votes:
Justin Upton 2
Hunter Pence 2
Domonic Brown 1
Bryce Harper 1
Gerardo Parra 1
Andrew McCutchen 1
Shin-Soo Choo 1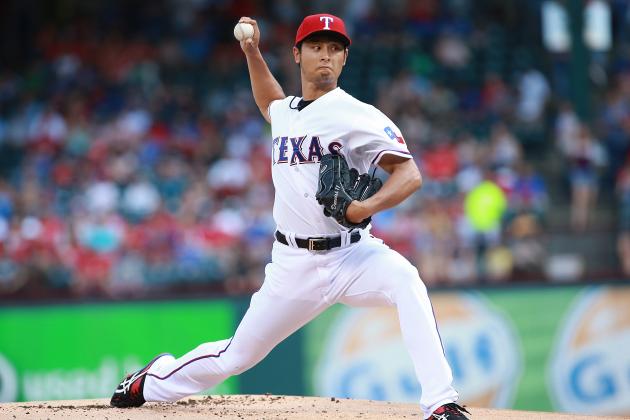 Rick Yeatts/Getty Images

This is likely the most wide open of all starting spots and it will come down to what manager Jim Leyland wants.
The writers selected Yu Darvish, who has a record of 7-3 with a 2.84 ERA and a league-leading 137 strikeouts.
According to Berkon (through Monday):
Another tough decision. Both Anibal Sanchez and Felix Hernandez are arguably just as deserving, but Yu Darvish has just been a tad more dominant. Darvish has posted a 2.64 (vs. 2.54 xFIP), an 11.99 K/9, all while drastically improving his control to boot (from 4.19 BB/9 in 2012 to 2.74 BB/9 in 2013).
However, it must be noted that Max Scherzer and Anibal Sanchez both pitch for Leyland. That could play a huge role in the decision as well.
Other Votes:
Max Scherzer 2
Clay Buchholz 1
Chris Sale 1
Anibal Sanchez 1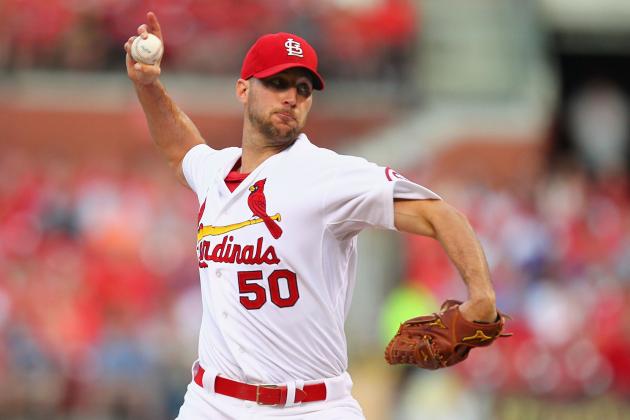 Dilip Vishwanat/Getty Images

Adam Wainwright came out of this vote with six to take the starting nod away from Matt Harvey.
Wainwright is 10-4 with a 2.37 ERA and 100 strikeouts.
According to Klein:
Adam Wainwright has been better than Matt Harvey. If fans voted for the starting pitcher, Harvey would get the nod. Since Bruce Bochy gets to decide, he should go with Wainwright. It's not like either won't be on the team or see time on the mound during the game. Wainwright has earned the start despite it being Harvey's home field.
Wainwright and Harvey are near each other in most categories, except for wins.
In an earlier article I wrote that manager Bruce Bochy will give Matt Harvey major consideration because the game is being played in New York.
My hope is that Bochy will pick the one who deserves it the most and not Harvey just because of where the game is.
Other Votes:
Matt Harvey 3
Clayton Kershaw 1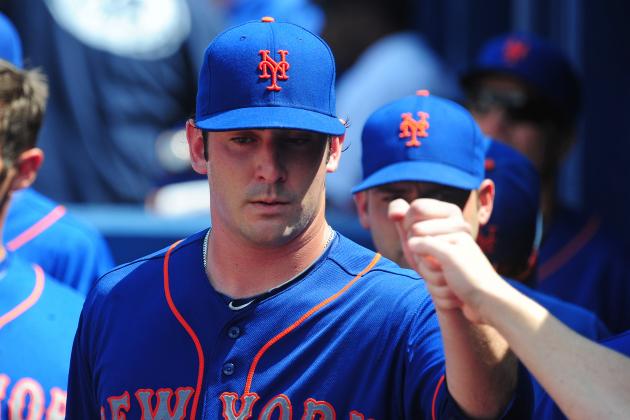 Scott Cunningham/Getty Images

Obviously Matt Harvey will be the first to come to people's minds as someone who deserves the start that we didn't give it to.
Who else did we miss?
Let us know in the comments with engaging dialogue, giving reasons why a player should be starting instead.
Follow me on Twitter @chris_stephens6. I'll talk baseball (or any other sport for that matter) and even enjoy the occasional political debate.