The Confederations Cup continues on Wednesday as the top teams in Group A attempt to separate themselves from the pack.
Each of the eight squads in the tournament has played one match, and half of them have gotten off to strong starts with opening victories.
Brazil and Italy are each tied at three points in Group A, while Spain and Nigeria have taken the lead in Group B. Meanwhile, Mexico, Japan, Uruguay and Tahiti have a lot of ground to make up over the next week.
Two of those clubs will have a chance on Wednesday, as all four Group A teams will be in action. Here is a look at what to expect in the two matches.
Brazil vs. Mexico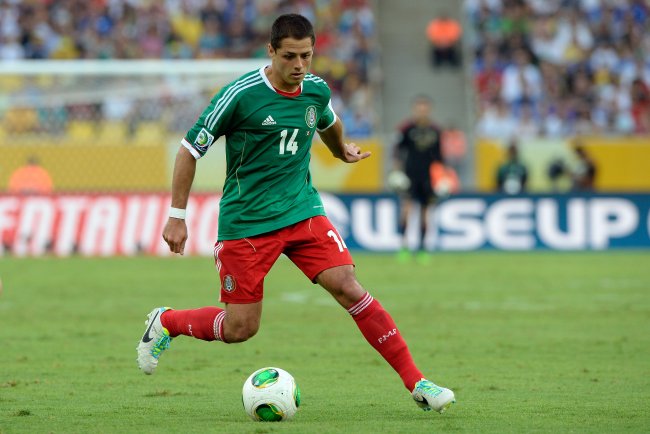 Claudio Villa/Getty Images
Where: Estádio Castelão, Fortaleza, Brazil
Date: June 19
Time: 3 p.m. ET
TV: ESPN
Live Stream: Watch ESPN
Brazil started quickly in its opening match against Japan. It only took three minutes for Neymar to fire a shot into the back of the net, giving his side a 1-0 lead that the team never gave up.
In the second half, the squad showed off the depth in talent with goals by Paulinho and Jô in the dominant victory.
This depth is something that Mexico will have a hard time matching. Javier Hernandez was able to get on the board in the 2-1 loss to Italy, but the squad has struggled to score at a consistent level in recent matches, including in World Cup qualifying.
If Brazil can defend Hernandez and Giovani Dos Santos, there are few players capable of scoring for El Tri.
Watch for the host squad to hold onto the ball for most of the match, with Neymar, Oscar, Hulk and others controlling the pace of the match. The group will then be able to make runs toward the net, which Mexico simply will not be able to defend.
While Chicharita might get a goal on a counter-attack, it will not be enough to keep this match competitive.
Prediction: Brazil 3, Mexico 1
Italy vs. Japan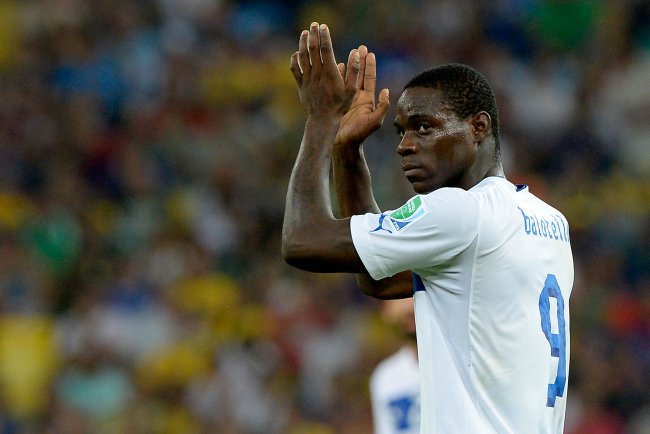 Claudio Villa/Getty Images
Where: Arena Pernambuco, Recife, Brazil
Date: June 19
Time: 6 p.m. ET
TV: ESPN
Live Stream: Watch ESPN
Japan played well against Brazil for most of the match but simply could not keep its opponent off the scoreboard for the entire 90 minutes. The defense should have an easier time against the inconsistent offense of Italy.
Of course, this is not to say that the Italians lack talent. Andrea Pirlo is one of the best ever at scoring on free kicks, and Mario Balotelli is always a threat to score. However, the defensive-minded squad could sometimes struggle to break through with goals.
This will give Japan a chance to earn at least a point in the upcoming match. The group is impressive in the air and knows how to score on a cross. If someone like Shinji Kagawa is able to get a cross beyond the reach of the opposing keeper, the rest of the squad can finish with a header.
Overall, Italy has the more talented roster. However, this contest should be competitive throughout, and Japan will be fighting hard to at least get a point from this match.
The teams should get a goal apiece, but little more should be expected out of either side.
Prediction: Italy 1, Japan 1
Follow Rob Goldberg on Twitter for the latest updates in sports.