Photo: Did a Recruit Accidentally Unveil New Arkansas Football Helmets?
Use your ← → (arrow) keys to browse more stories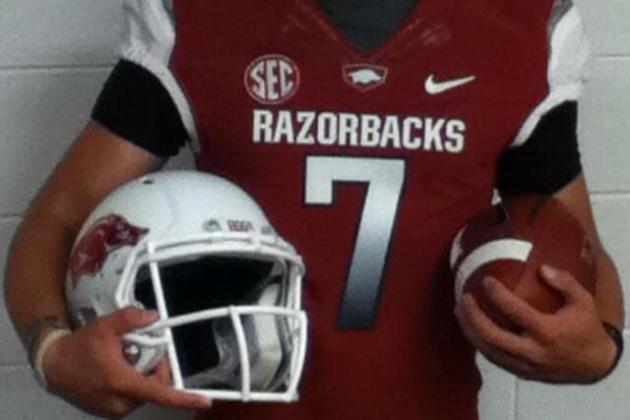 On football recruiting trips, visiting prospects get treated like absolute royalty: coaches pull out the red carpet, wine and dine recruits, and make sure that players stop at the university bookstore to pick up a few gifts. Coaches also like to show off the newest and trendiest uniforms that the school has to offer, because, you know, kids like those things.