Premier League 2013-14 Fixtures: 6 Big Games to Watch For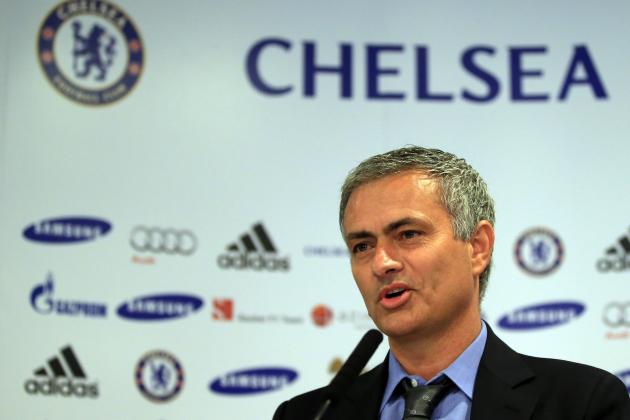 Richard Heathcote/Getty Images

The Premier League will release fixtures for the 2013-14 season Wednesday morning, but we think that's way too long to wait. We might not exactly know when and where, but we have a good idea which teams will play the really big, important matches of the season.
Who will challenge for the title? Who will fill out the Champions League spots? Which games will have the biggest influence on those races?
Keep reading for our choices of six big games in the upcoming season.
Begin Slideshow

»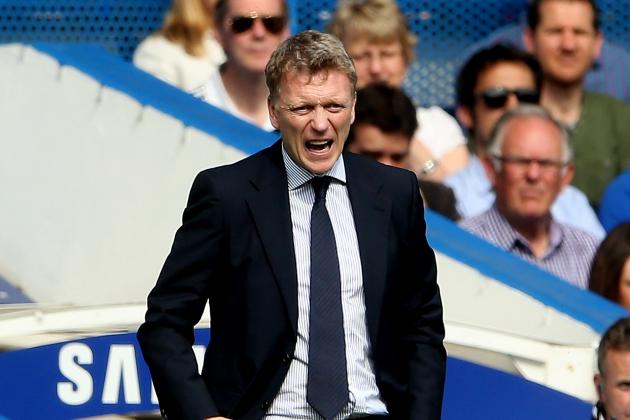 Scott Heavey/Getty Images

As recently as a few months ago, it would have been an unthinkable sight: Manchester United playing a match without Sir Alex Ferguson on the touchline. But Ferguson retired near the end of the 2012-13 season, United hired David Moyes away from Everton and soon we'll learn that life indeed does goes on, even without Ferguson's intimidating figure in the manager's box.
So how will Moyes fare? Which players will he sign? (We already know one.) Can he win the title in his first season? Can he ever hope to live up to his predecessor's impossible standards?
All of those questions, except perhaps the last one, will remain unanswered for some time. This much, however, is almost certain: No manager will be able to match Ferguson, who won 13 league titles, five FA cups and two Champions League crowns with United, and the sooner the club's players, officials and especially the fans realize it, the better off they will all be.
Moyes, 50, didn't win a trophy in his 11 years with Everton, and unless you count a Second Division title with Preston North End in 1999-2000, he has never won any silverware.
That doesn't mean Moyes will fail—but it does mean that he has a near-impossible job in following Ferguson.
It begins on the first day of the season, and even though his first match in charge likely won't mean much—United lost their season opener in 2012-13, after all, before winning the title—it will represent a major milestone for Moyes, United and even the Premier League.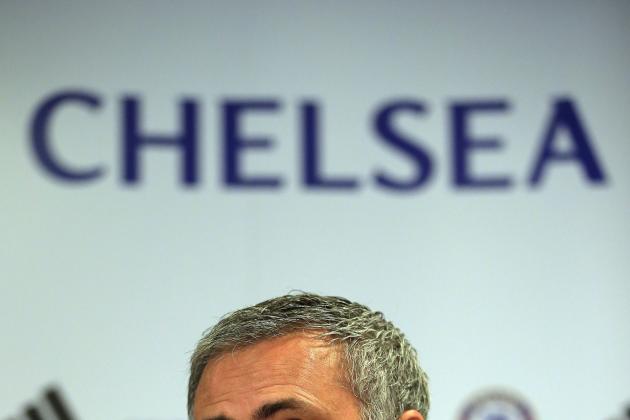 Richard Heathcote/Getty Images

Managerial changes are the norm this offseason for the Premier League's elite. At Chelsea, though, the Blues have not hired a new manager outright. Instead an old face returns to the scene of past glory.
Jose Mourinho rejoined Chelsea earlier this month and immediately began a charm offensive. In his introductory press conference, per the Guardian, the Portuguese practically cooed into supporters' ears with sweet nothings like "I am one of you now." The words "love" and "marry again" were used, and Mourinho even professed a newfound maturity, boasting "I think in a couple of minutes the decision was made."
With the Special One back, Chelsea should be considered a title contender. Mourinho, 50, won the title in his first two seasons of his first stint with the club, and with players like Juan Mata, Eden Hazard, Oscar and David Luiz in the squad, the Blues already have a talented core.
Last time the marriage ended in a quickie divorce, but for now optimism once again reigns. With Mourinho back on the touchline, Chelsea are instantly contenders (he has won two Champions League titles and domestic league titles in Portugal, England, Italy and Spain).
With a few key signings, the Blues might even be favorites for the title.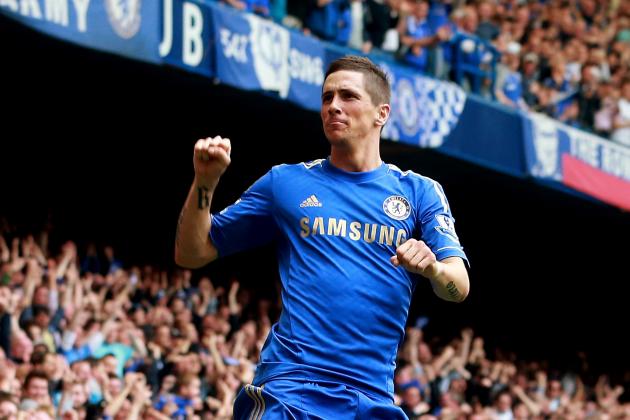 Scott Heavey/Getty Images

We won't know for sure about that last part until Chelsea face their first real test of the season. Consider last season as an example.
After a strong start to the season, Chelsea topped the table through eight fixtures—until Manchester United's visit to Stamford Bridge in October. United won 3-2 in a controversial match, and though Chelsea remained atop the table for one more round, their challenge never recovered.
That early run included wins over Arsenal and Tottenham, but the match against United was key. With Mourinho on the touchline, will an early-season test turn out differently if Chelsea once again starts strongly?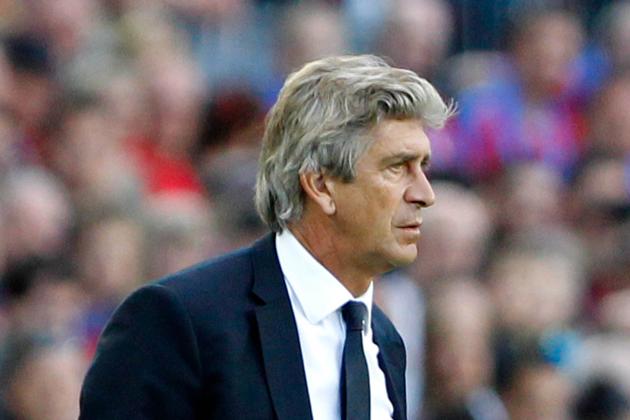 David Ramos/Getty Images

Manuel Pellegrini is yet another new manager joining a Premier League power this offseason. Pellegrini, 59, moved from Malaga to Manchester City earlier this month and will oversee City's attempt to win back the title from rivals Manchester United.
His predecessor, Roberto Mancini, was dismissed in May despite winning the 2011-12 Premier League title and the 2010-11 FA Cup. The 2012-13 season was a major disappointment, though, and losing the 2013 FA Cup final was the final blow.
Known as "the Engineer," Pellegrini earned respect for his work building Villarreal from 2004-09. He has also managed Real Madrid.
City's owners will be expecting another engineering job after losing the title to Manchester United last season without much of a fight. A fast start could be important for Pellegrini, and there's no better place to find it than the first league match of the season.
Alex Livesey/Getty Images

We don't yet know when it will happen, nor do we know which team will host the first edition of the 2012-13 season. What we do know is that the Manchester Derby will almost certainly have significant bearing on the outcome of the title race.
Manchester United won the title last season and even without Sir Alex Ferguson should be among the favorites again next term. City and new manager Manuel Pellegrini are reworking the squad, but the roster is still packed with talent.
Both clubs will contend, and if not for the entire season, at least until they meet for the first time. As usual, fireworks should follow.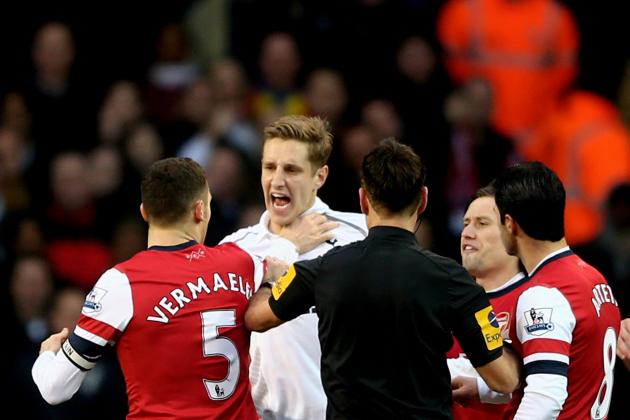 Paul Gilham/Getty Images

Arsenal reportedly have £70 million to spend this season, and Gonzalo Higuain could be on his way to the Emirates Stadium. Tottenham, meanwhile, have been linked with Brazilians Paulinho and Leandro Damiao among other players.
In other words, both teams could feature new looks next season, and both could be much-improved. But as last season's final table showed, both have plenty of ground to make up if they are to challenge for the title.
What's more likely is that Arsenal and Tottenham will once again challenge for the top four and Champions League qualification. While some might mock such a pursuit, qualifying for the Champions League brings with it significant financial rewards.
Last season the race for the top four came down to the final day. Next season could be just as close, and the first North London Derby of the season could be an important turning point.