NBA Draft 2013: Strengths and Weaknesses for Each of Top 5 Prospects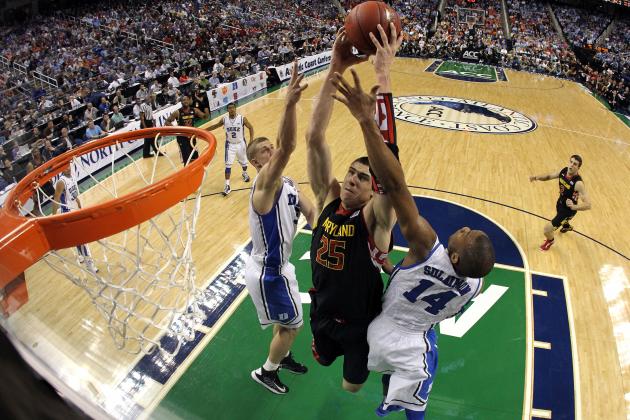 Streeter Lecka/Getty Images

The top prospects of the 2013 NBA draft have been under the microscope for quite some time now, and as the draft draws near, their future prospective employers are poring over more game tape and analyzing every workout closer than ever before.
Although the top of the draft board features players with clear-cut strengths, each player has their weaknesses as well. Here's a look at the traits of each of the top five draft prospects and how they'll project on the NBA level.
Begin Slideshow

»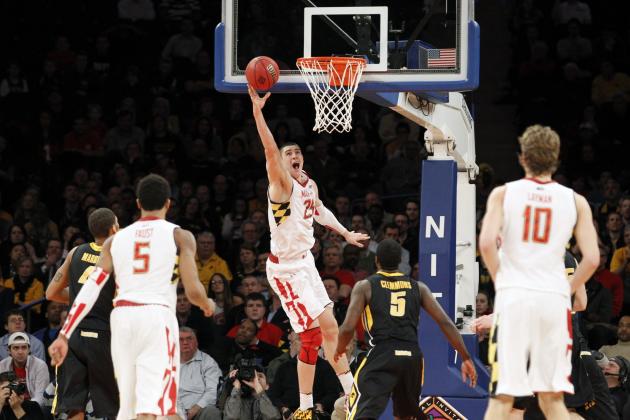 Jason Szenes/Getty Images

Can Alex Len become the most unlikely first pick in recent memory? After trailing Kentucky center Nerlens Noel for most of the process, Jimmy Smith of the New Orleans Times-Picayune is reporting that Len is the likely choice for the Cleveland Cavaliers with the first pick.
Smokescreens are popular this time of year, but it's not hard to see why the Cavs would be enamored with Len.
Len has all the building blocks of an extremely solid two-way center. He combines great size (7'1, 255 lbs) with good athleticism, but it's his skill level that a team can dream on.
Len can finish above the rim, he can knock down open jumpers, and he possesses a strong post game with a soft touch around the basket. Len can also pass out of the post with decisiveness, which is a must for every big man today.
Len is also a solid rebounder on both ends, and he has all the natural tools to be an impact defender and rim protector.
So what's the issue? Why isn't Len a lock for the first pick with his combination of size, athleticism and skill?
If you asked 10 different people what Len's best skill was, you might get 10 different answers. He doesn't have a signature skill or one thing he's elite at, and there are fears that he could be passable in every category but not dominant in any area.
Len has injury issues as well, as he's still recovering from a partial stress fracture in his ankle that was surgically repaired. No team is more familiar with big men who suffer from foot/ankle injuries than the Cleveland Cavaliers, who soldiered through that with Zydrunas Ilgauskas for years.
Len's toughness and motor have been questioned as well, and his inability to dominate on the college level has some concerned that he lacks the aggressiveness to be a star player.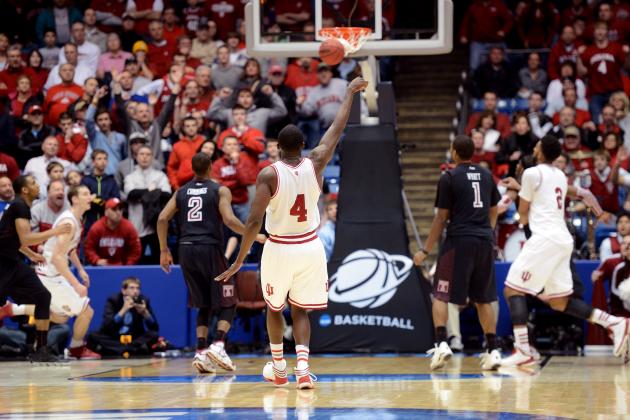 Jason Miller/Getty Images

Victor Oladipo's potential on the wing is as good as anyone's in this draft, and that's not a thing you would typically say about a guy who spent three years playing college basketball.
What sets Oladipo apart from his peers is his incredible athleticism. Oladipo is explosive in every sense of the word, both as a leaper and with his first step. He can jump out of the gym, he can outrun everyone on the floor and he can make plays no one expects a shooting guard to make.
Oladipo's immense gifts are only amplified by an incredible drive and commitment to defense and hustle plays. He's a nightmare defensively both on and off the ball, and he's a player who will add countless possessions through sheer effort. In that sense, Oladipo's floor is pretty high as a defensive difference maker.
While he was one of the most efficient scorers in the NCAA behind an improved jump shot, Oladipo doesn't appear to be a top option offensively who you can consistently run the pick-and-roll with in the halfcourt.
Oladipo can get out of control at times, and he's not a player who can create for himself or others regularly quite yet. He's a monster in transition, but when the game slows down and a defense can prepare to bottle up his athleticism, he loses a lot of his effectiveness.
Asking him to carry a team could lead to some disappointment, but finding scoring somewhere else is much easier to do than finding a player who replicates Oladipo's total impact on the game.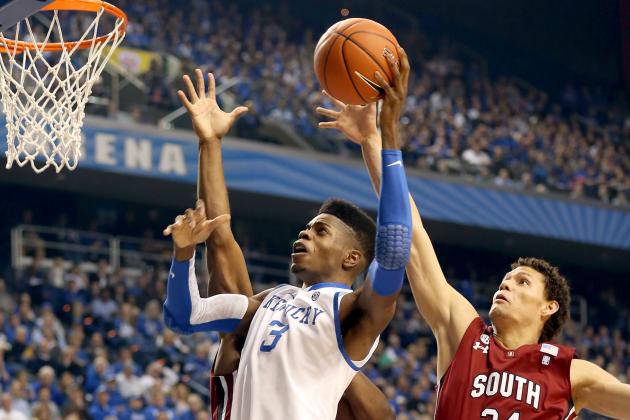 Andy Lyons/Getty Images

Examining the lens that Nerlens Noel is viewed through is almost as interesting as evaluating Nerlens Noel himself.
Noel's style of play and strengths are much more in line with what the modern NBA big man looks like rather than what the great centers of the past looked like. Part of the complaints about Noel's game seem to be a projection of this, and Noel is almost held accountable for how the game has changed.
Noel is a bit polarizing as a prospect, but he's an incredible shot blocker and rim protector who combines solid instincts, tons of athleticism and great length to disturb and alter a ton of looks.
Noel is also incredibly mobile, which allows him to cover ground and always get back to the paint with great speed. As far as defensive potential goes, no one touches Noel in this draft.
It's a mistake to cast Noel as a completely one-dimensional player, however. From day one, he'll be capable of beating most big men up the floor in transition, and as a pick-and-roll threat, he'll demand the type of attention a guy like Tyson Chandler does.
Noel isn't overly skilled offensively, as the form on his jumper appears to be broken and he's not a true post threat. While he could thrive in a stretch pick-and-roll, one-in four-out type offense, any team looking to simply dump the ball to him on the block and get points should be looking elsewhere.
While Noel's limitations as a shooter coupled with his light frame and recovery from an ACL injury may be enough to scare teams off, he probably has plenty of athleticism to spare and he definitely has a good grasp of what his role is on the court.
All elite defenses have a great rim protector, and Noel is one of the best prospects in that category to come out in years.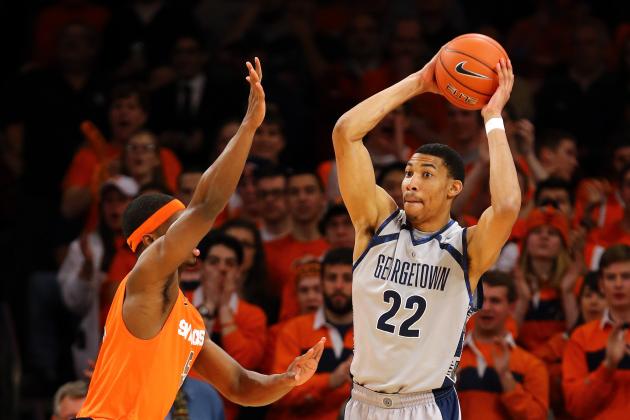 Al Bello/Getty Images

Otto Porter is yet another prospect in the top five who impacts the game in a slightly non-traditional way.
Porter is a jack-of-all-trades small forward and a glue-guy that won't disrupt the scoring hierarchy on a team and will make plenty of smart plays on both ends. Porter is probably the best player in this draft away from the ball offensively, as he's an active cutter that's always finding openings in the defense.
Porter is a great passer as well, and his jumper became a real threat once he cleaned up his mechanics. A Tayshaun Prince clone, Porter is an unselfish player who can come in and defend small forwards with his incredible length by getting his hands in passing lanes and contesting nearly every shot.
The issues with Porter mostly have to do with his subpar athleticism. He has a slow first step, and he's often upright in his stance, which makes him lack speed moving side-to-side. Offensively, he's a little herky-jerky, and his inability to consistently get to the rim sinks his prospects as a player who can create his own shot or be a consistent scoring option.
Still, a lot of those concerns are minimized by Porter's understanding of what he is and how he can positively influence a game. While he doesn't project to be a star, it's hard to see Porter failing as a role player.
He'll open things up for players around him and compete with effort and intelligence, making him as NBA-ready as anyone else in the draft.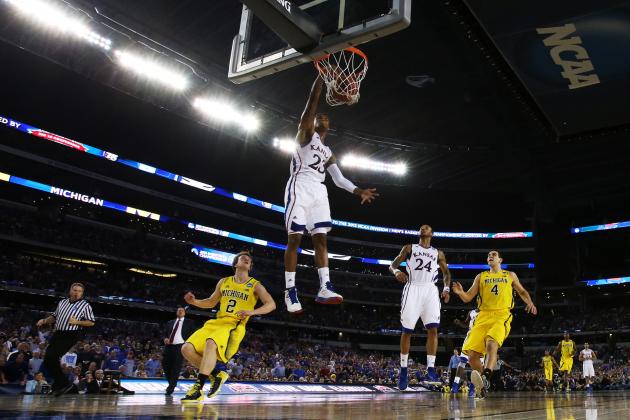 Ronald Martinez/Getty Images

In a time where guys like Danny Green are dominating games, Ben McLemore becomes even more attractive as a prospect on the wing.
Similar to the rest of the players in the top five, McLemore often struggles to create his own shot, and he has a tendency to float through games. Not forcing the action is viewed as a good thing on the pro level, but in college, it's not exactly what teams want to see.
Everything else about McLemore, though, is what teams want to see. He's an incredible athlete in transition who can explode over the top of defenders, but he's also an elite spot-up shooter with plenty of range and a quick, compact release.
McLemore has all the makings of an elite three-point specialist who can also defend the other team's best perimeter player. Sometimes very athletic players can be lazy on the defensive end, or they can fall in love with pull-up jumpers, but McLemore has the tools to be a plus defender and the sensibilities to be an efficient scorer offensively.
McLemore does require a point guard who can set him up, as he's not a ball-dominant wing who you'll isolate or run lots of pick-and-rolls with. He's a spot-up shooter who can attack off the bounce on hard closeouts, and that's an incredibly valuable skill set for a complementary scorer to have.
He's a very similar prospect to Bradley Beal, and so far, that combination is working out for the Washington Wizards.
McLemore may not be a dominant player or personality, but he could be a piece to a puzzle for nearly every team in the draft. 3-and-D guys are always going to have their place in the league, and McLemore is probably the best one in this draft.