Scouting Report, Video Highlights and Predictions for LSU 5-Star Edward Paris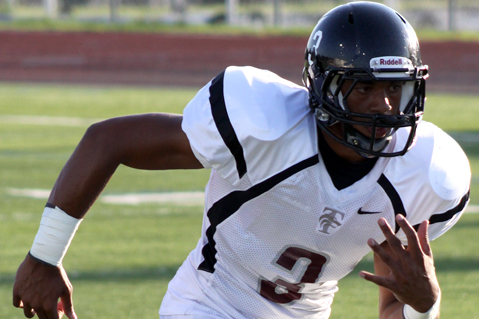 247Sports
With many offenses now having sophisticated passing games, defensive backs are more in demand on the recruiting trail. Secondary defenders who can play various positions and coverage schemes on the back end find themselves being suited by the elite programs.
LSU has a defensive back who fits that mold in Edward Paris. With the Tigers recently featuring defensive backs such as Patrick Peterson, Morris Claiborne and Tyrann Mathieu, Baton Rouge is now a great place to go if you're a defensive back prospect.
Paris will be broken down, as his rankings by the four prominent recruiting publications will be revealed along with a full scouting report. Highlights of Paris on the field will be shown, as well as a prediction on his career.
Player evaluations are based on review of tape at Scout.com, Rivals, 247Sports & ESPNU.

Begin Slideshow

»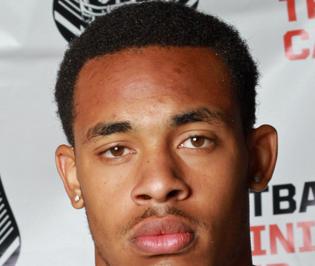 247Sports
Paris is a talented defensive prospect who plays for Manfield Timberview High School in Arlington, Texas. He committed to LSU in February after junior season that saw him intercept seven balls, break up 12 passes, force three fumbles and return two interceptions for TDs.
Paris, who started on the varsity team as a freshman, has been invited to The Opening (a prestigious invite-only camp at Nike headquarters) this summer as well as U.S. Army All-American Bowl.
He has a 5-star rating via the 247Sports Composite list, where he is ranked No. 30 overall. He is ranked No. 41 by Rivals.com, No. 44 by Scout.com and No. 52 by ESPNU.
Paris is viewed as one of the elite defensive back prospects in the country.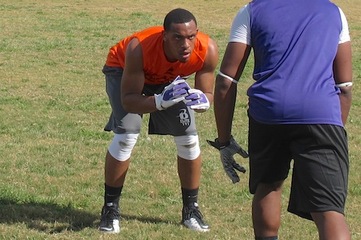 247Sports
Paris, who is 6'1" and 190 pounds, is a big defensive back who can play cornerback or safety. He has great athleticism and play speed on the back end, which allows him to excel against solid Texas competition.
As a cornerback, Paris can walk up and press receivers due to his long arms and strength. He shows good recovery quickness and has outstanding anticipation skills. Paris does not panic when he is in trail position (chasing the receiver downfield during a route) due to him having good route recognizing ability.
He is capable of playing off-man and zone coverage, as he shows the transition quickness to undercut routes when playing with cushion. Paris has quick closing ability on receivers and excellent ball skills.
As a safety, he can roam on the back end and be responsible for deep halves, thirds and quarters of the field. Paris does not get looked off easily by quarterbacks and fails to be rattled by multiple receiver route combinations.
Paris, who has no issues supporting the run, is a knockdown tackler who uses his shoulder to deliver blows to ball-carriers.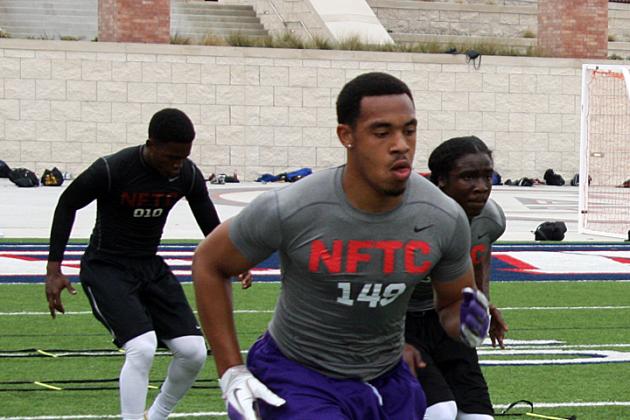 247Sports
Paris, who will be over 200 pounds by the end of his freshman season in college, is not as fast as fellow Texan and 5-star defensive back Tony Brown.
Paris must improve his pad level during his backpedal. He also will have problems laterally mirroring explosive slot receivers in college when he fails to land his initial jamming punch in press coverage.
Paris must become more consistent wrapping up when tackling.
Here is a clip from the Bleacher Report Full Ride series on Paris. On several of the plays on this highlight clip, Paris' size, athleticism and ball skills are on full display.
Take note of how Paris describes his style of play and the fashion statement he makes on the field.
Paris, who has 17 career interceptions, participated in the Dallas Nike Football Training Camp this spring. This clip features highlights of Paris' day at the camp.
While watching, especially on the first play, carefully examine Paris' high backpedal. This was alluded to in the weakness section of his scouting report, as he must learn to consistently sink his hips lower during his backpedal.
247Sports
Paris has been playing cornerback at various offseason events. While he certainly has the skills to be an effective "big" corner who can play on the field side or on the boundary, his best position is safety.
Paris' size, athleticism, range, hands, instincts and route recognition skills make him the ideal prospect to play at safety. Paris has the ability to play as a nickel or dime defensive back as a true freshman, so expect him to earn some time right off the bat.
He is a candidate to make the Freshmen All-American team.
Should Paris master John Chavis' scheme, work on his pad level and stay healthy, then he will be an All-SEC defensive back one day and should lead the Tigers in interceptions at least once.
Edwin Weathersby is the College Football Recruiting Analyst for Bleacher Report. He has worked in scouting/player personnel departments for three professional football teams, including the New York Giants and Cleveland Browns.