Even the harshest cynics are going to find it difficult to bash WWE Payback.
With every title on the line for the first time in what feels like millenniums, Sunday's pay-per-view from AllState Arena in Rosemont, Ill. had a little bit of everything.
What was your favorite match of the night?
It had title changes; it had title defenses. It had matches with spectacular spots and scintillating action; it had matches rich with storyline development. It had a debut; it had an earth-shaking return.
Even the main event between John Cena and Ryback, which had most fans about as excited as a seven-year-old is for vegetables, was highly entertaining. Although the third stage of hell was slightly cheesy, the rest was full of exciting spots, much like the duo's battle at Extreme Rules.
With so much going right, there are a few moments not quite getting their deserved praise.
Let's take a look.
The Double Turn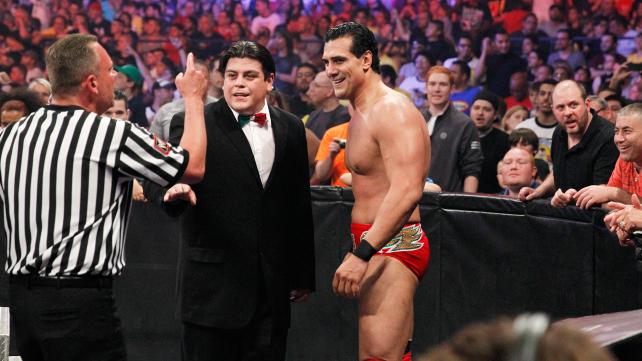 This moment is underrated based on the fact that many seem to be fixated on the disappointment of Dolph Ziggler's loss—and furthermore, the end of a underwhelmingly brief title run.
While I agree that The Showoff losing his World Heavyweight Championship so quickly feels like a punch to the gut, there's more here to consider.
The match was used as a way to pull off the vaunted double turn and inject some interest into the feud.
And it was done flawlessly.
From Alberto Del Rio relentlessly attacking Ziggler's head—and attracting heat from the Chicago crowd for it—to Ziggler courageously fighting back and making it to the locker room despite needing medical attention to AJ Lee balling like a baby after the loss, it was all put together so well.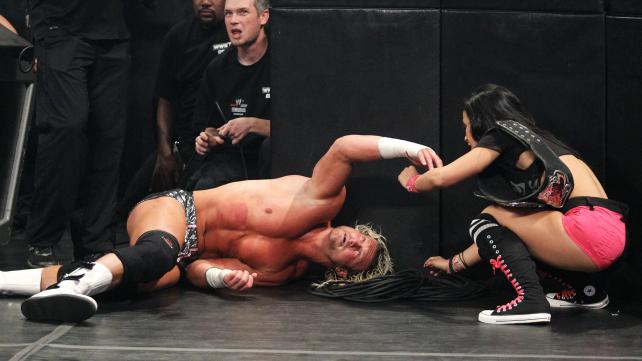 These two have always had the ability to put on a show inside the ring.
But Del Rio is far more tantalizing as a heel, and Ziggler, who usually gets cheered anyway, has the potential to be a massively popular face.
This match at Payback was storytelling at its finest, and the future returns should be positive.
The "Perfect" Finish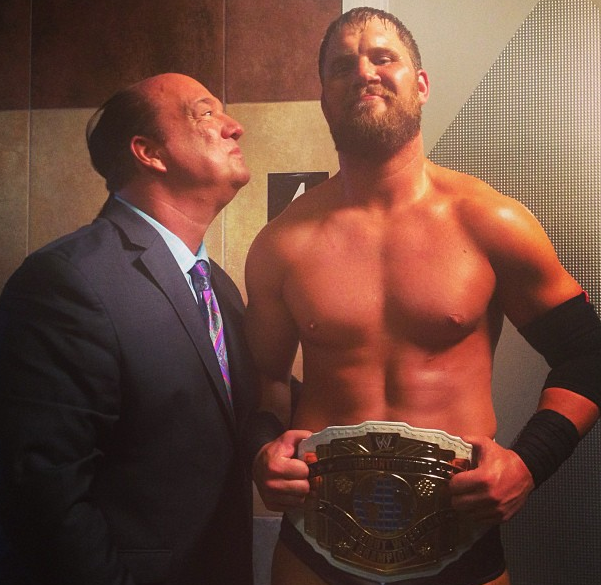 I've always been a believer that a predictable finish doesn't have to be a predictable finish.
So what if we knew (or at the very least assumed) Curtis Axel, who was in the midst of an epic push, was going to defeat Wade Barrett and The Miz for the intercontinental title on Sunday night?
That doesn't mean the way in which the wrestlers get there can't be creative.
And that's exactly what we witnessed on Sunday night.
As Miz had Barrett locked into the figure four, Axel climbed into the ring and stole the victory by securing the pin on the current champion. In a word, the finish was perfect:
$100,000 raise to whoever came up with that FINISH!! CURTIS AXEL WINS AGAIN!!! #WWEPayback

— Justin LaBar (@JustinLaBar) June 17, 2013
The pin wasn't dirty. It was heel-like, strategic, cunning and deliciously creative. Moreover, it opens up avenues for a feud between Axel and Miz in the future.
The Reminder That Divas Are Still in the Company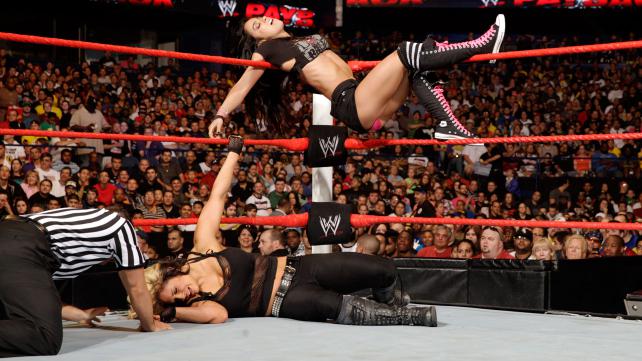 At the past five pay-per-views, the Divas were given a total of six minutes and 21 seconds. At Tables, Ladders & Chairs, Eve Torres and Naomi fought for three minutes and seven seconds, and at Elimination Chamber, Kaitlyn and Tamina Snuka fought for a rousing three minutes and 14 seconds.
At Royal Rumble, WrestleMania and Extreme Rules, there were no Divas matches.
On Sunday, things changed for the better: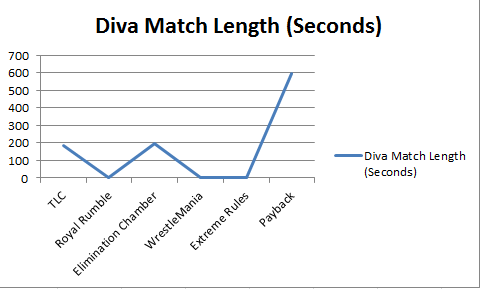 AJ Lee and Kaitlyn getting 10 solid minutes (nine minutes and 56 seconds officially—more than Dean Ambrose and Kane) worked wonders. They showcased some spectacular offense, performed some enthralling spots and had the crowd in a bit of a frenzy.
TNA has easily held the advantage over WWE in the women's wrestling department lately, but if the company simply continues to give them the time they deserve, AJ and Kaitlyn have the talent to produce something great.