WWE Raw Live Results, Reaction, Analysis and Fallout from Payback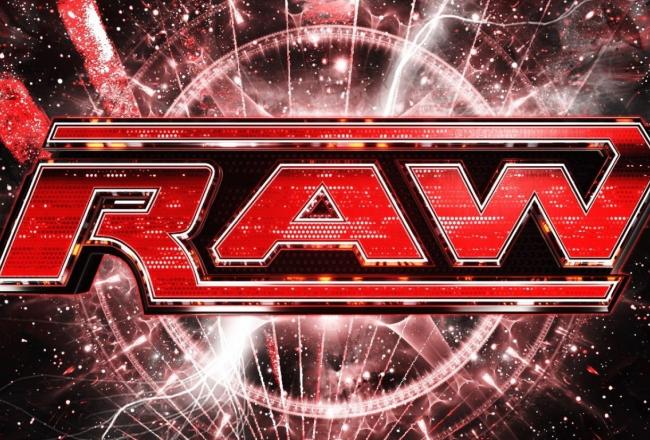 wwe-wallpapers.com

Welcome to the Bleacher Report live coverage for the post-Payback edition of Monday Night Raw.
Sunday's Payback pay-per-view featured some great matches and interesting developments, the most exciting being the upcoming return of Rob Van Dam at Money in the Bank.
Three new champions were crowned, The Shield all retained their titles, a couple of heel/face turns may have been set in motion, and we saw Ryback get put through the roof of an ambulance that had already been torn apart by John Cena and Ryback during the course of their match.
Alberto Del Rio, AJ Lee and Curtis Axel all walked out with new titles, and Dolph Ziggler gave a great performance as the guy who never knew when to call it quits.
Tonight's Raw has a lot of ground to cover in terms of answering questions from Payback and setting up the Money in the Bank PPV.
What is Dolph Ziggler's condition following his match with Del Rio?
Will The Wyatt Family make their highly anticipated debut?
How will CM Punk react to his win, and Chris Jericho to his loss?
Who will step up and challenge John Cena for the WWE title next?
Will RVD shock everyone and return before Money in the Bank?
And lastly, what will happen between Randy Orton, Kane and Daniel Bryan following their losses to The Shield.
Make sure to bookmark this page and come back on Monday at the start of WWE Raw for live coverage of all the action as it happens.
Thanks for reading and follow me on Twitter @BR_Doctor.
I haven't watched a Raw live since the day after Mania. I thought tonight's show was great! Nobody does it better consistently than the WWE.

— Matt Hardy (@MATTHARDYBRAND) June 18, 2013
The Wyatt Family didn't even debut. WWE has a lot to work with heading into Money in the Bank and SummerSlam.
What was your favorite moment from the show tonight?
Tonight's Raw had a lot of standout moments. WWE has a lot of active feuds going right now, and I really like when there is a lot going on.
Mark Henry, Brock Lesnar and Christian all returning in one night is bound to make the Internet explode a little bit.
Lesnar grabs a mic and has a little staredown with Punk in the middle of the ring. He drops the mic, grabs Punk and hits the F-5.
His music hits and he leaves the ring. Simple as that. The show ends with Lesnar on the stage.
Brock just became the big story here tonight. Heyman is nowhere to be seen, though.
Del Rio vs. CM Punk Part 2
Del Rio is in firm control when we return and Cole tells us that Daniel Bryan suffered a stinger. He also says Bryan screamed at Triple H backstage about stopping the match.
Del Rio hits a backstabber through the ropes after a series of shots to the back. Punk rolls up ADR for a two count, but Del Rio hits him with a kick to the head for a quick two count of his own.
Punk hits the running knee followed by the GTS, but Del Rio rolls out of the ring. Del Rio hit his head on the bottom rope as he fell from the GTS.
Ricky and Del Rio go up the ramp and the ref counts him out.
Winner by count out: CM Punk
Dolph Ziggler comes out of nowhere and takes out Del Rio. He really goes after him while Ricardo and some refs try to hold him back.
Del Rio ends up escaping and then Brock Lesnar's music hits.
CALLED IT!
Alberto Del Rio vs. CM Punk Part 1
CM Punk is out after the break, back in the Gracie hoodie he had on at Payback. The bell rings and Punk goes right after Del Rio with kicks, punches, elbows and knees until Del Rio takes a breather outside the ring with Ricky.
Del Rio gets back in the ring and Punk kicks him all over the ring until Del Rio bails again. Punk goes after him this time, but Del Rio takes advantage when Punk rolls him back in the ring and he gets a one count after a hard kick.
Del Rio hits a running kick to Punk in the corner before Punk starts to fight back with elbows to the head of Del Rio. He gets ADR up for the GTS, but Del Rio gets out of it and rolls out of the ring.
Punk takes him out with a suicide dive and then slams his arm against the barricade. Ricky causes a little distraction and Del Rio pulls his arm down over the ropes before we head to a break.
The main event of Alberto Del Rio vs. CM Punk is up next. Del Rio heads to the ring before we go to a break.
Heyman walks up to Punk, says he loves him, hugs him and tells him he is the best in the world and wishes him luck in his match.
If Brock Lesnar returns tonight during his match and attacks Punk, I will be so happy.
They hype a match for SmackDown between Daniel Bryan and Dean Ambrose for SmackDown, but Cole says Bryan is still being looked at by doctors. That will be an awesome match if it happens.
Vince is shown telling Vickie and Maddox they are doing a good job, but he wants to know what Vickie will do about Mark Henry. They say Henry will get a title shot at MITB and Vince agrees.
Stephanie and Triple H both come in and tell Vickie she is doing a bad job and Vince is surprised. Triple H says Vickie needs to start listening to him and he walks off. Vince says the same thing and walks away. So does Stephanie, but she gives Vickie a little huge before leaving.
You could hear McMahon call the end of the segment over the mic. A rare production error.
Curtis Axel vs. Sin Care
Axel puts Cara in the corner and beats on him before hitting a nice backbreaker for a near fall. Cara ends up hitting a couple dropkicks, but Axel runs right over him with a clothesline.
Axel keeps control, with Cara hitting a move here and there before Axel takes Cara out with a nasty DDT for the pin and the win.
Winner: Curtis Axel
Miz is at ringside for Sin Cara vs. Curtis Axel.
Heyman is shown backstage with Curtis Axel and Matt Striker walks up and asks him about CM Punk. Heyman criticizes Striker, saying he should be asking about Curtis Axel before walking away.
Chris Jericho vs. Heath Slater
The bell ring and Jericho is in control until Slater hits a heel kick for a two count. Jericho comes back and hits a double axe handle off the top rope.
D-Mac hits Slater with a cheap shot while the ref has his back turned and Slater takes control of the match.
Jericho ends up hitting the Codebreaker for the pin and the win.
Winner: Chris Jericho
3MB try to attack him after the match, but Jericho takes out all three of them.
Henry is backstage after the break and Renee Young tries to talk to him. He says he fooled everyone and he will win the only title he has never held, the WWE title.
He says he is challenging Cena right now, and he will leave one of his boots in Cena's rear end. His words.
Chris Jericho is out next, with 3MB already in the ring.
I think we found out who will be challenging Cena at Money in the Bank.
This is already a big topic of discussion.
Cena says the only title he hasn't won is the WWE title and Cena gives it to him to hold up one time.
Cena looks a little emotional as Henry hands back the title. He says he has traveled the world many times over, and nobody should cry for him because he is doing enough of that.
He says he is a proud, proud man. He should be.
Some people call for Mae Young when he talks about his family and Henry makes a joke. He says "Baby, I'm coming home."
Cena holds Henry's hand up, and Henry grabs him and gives him a World's Strongest Slam. He yells at Cena and says he has a lot left in the tank.
He drops the WWE title on Cena. A lot of the crowd, who just totally got worked, are chanting for Henry.
I love what just happened. That was brilliant.
He tells Cena he can put his guard down. Cena goes to leave, but he says he wants Cena to stay because he wants to tell him, everyone in the back, and all the fans something.
The crowd chants Henry's name and he tears up a little bit. He says he respects everybody who loves this business and everyone who works for this company.
He says he was already a veteran when Cena came in during 2002, and Cena is doing an awesome job. The crowd chants "Thank you, Henrÿ" and he says Ï figured if you forgot me, you would at least remember this coat" referring to his beautiful salmon or pink colored jacket. it is hard to tell.
He says Cena will eventually be the greatest WWE champion of all time. He says he is here to formally retire from the active roster and the crowd chants for one more match.
Cena says he loves this, referring to the mixed reactions. He says everyone is in the building because they love the WWE. Cena says his favorite Superstars are the crowd.
You cheezy...Can't continue that sentence.
He talks about fans liking and hating him for a bit. He says he will always have his critics, and then he thanks everyone who has always hung in there with him.
He says he feels as good as he has ever felt, and he will take on any challenge that gets put in front of him. He talks about Money in the Bank and says he will always be ready, and that there will never be a good time to cash in against him.
Cena says the next person to win the title from will have to earn it. He screams "The Champ is Here!" and Mark Henry's music hits. He is carrying his wrestling boots and he sets them up on the ramp before walking to the ring.
He is wearing a suit, so there is no telling what he is here to do.
John Cena is out after the break to what seems like a mixed response. Sometimes it is hard to tell whether he is being cheered or booed more.
Cole says Ryback is not cleared to compete. Is it me or are they saying a lot of people are injured right now? Ziggler, Bryan and now Ryback.
Do you think MVP knows he posted this pic upside down?
Cesaro puts a Don't Tread On Me flag over Regal's body as he and Colter celebrate.
William Regal vs. Antonio Cesaro
Regal gets in a few good shots, but Cesaro quickly takes control. Cole calls Colter a hypocrite and JBL says he isn't because Cesaro made his way here legally.
Regal fights back with some hard shots, but Cesaro counters a double underhook and takes back control. Cesaro lines up and grabs Regal in his vicious headlock and spins him around before hitting the Neutralizer for the pin and the win.
Winner: Antonio Cesaro
I hope Colter is able to help Cesaro. He deserves some spotlight.
This article is
What is the duplicate article?
Why is this article offensive?
Where is this article plagiarized from?
Why is this article poorly edited?