Buying or Selling Every NFL Team's Improvement Efforts for 2013-14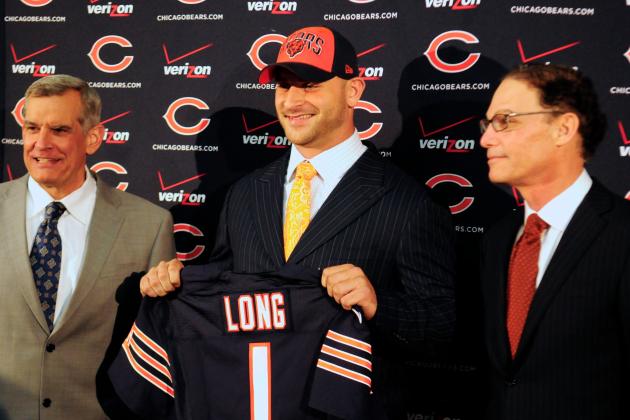 Reid Compton-USA TODAY Sports

Every NFL team goes into a season with the hopes of winning the Super Bowl. It may be unrealistic for some, but all a team has to do is get into the playoffs. Once it is in, anything can happen from there.
We have seen it happen time and time again. The Green Bay Packers went on a run in 2010, and the New York Giants did the same in 2011.
With training camp set to kick off in July, there's no better time than now to reflect back on the 2013 offseason. More than a few teams improved their Super Bowl odds by drafting well and signing notable free agents at key positions.
Breaking down all 32 teams' offseasons will give us the opportunity to decide if we are buying or selling the efforts they made. Let's take a look.
Begin Slideshow

»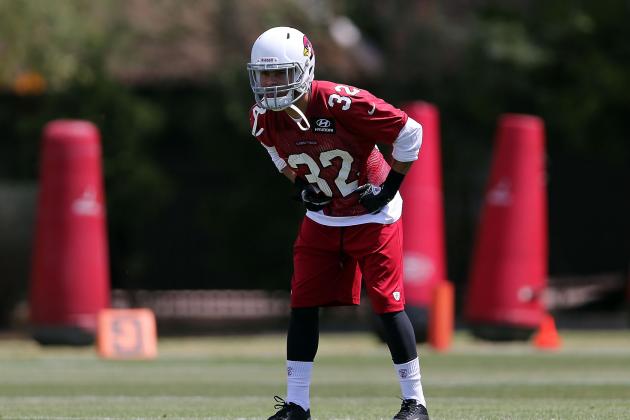 Christian Petersen/Getty Images

Hiring head coach Bruce Arians was a good starting point, but the Arizona Cardinals knocked it out of the park when they traded for quarterback Carson Palmer. The trade cost them almost nothing, and the return on investment stands to be huge if Palmer has a monster year in 2013.
First-year general manager Steve Keim jumped right in to his first draft. He gave the Cardinals backfield a pulse by adding Stanford running back Stepfan Taylor and Clemson running back Andre Ellington. Keim also did a nice job of shoring up the back end of Arizona's defense with LSU safety Tyrann Mathieu.
Things appear to be on the up-and-up in the desert.
VERDICT: Buying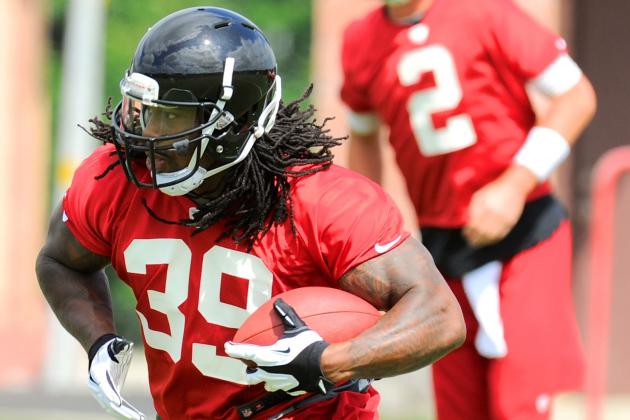 Dale Zanine-USA TODAY Sports

Did anyone have a better offseason than the Atlanta Falcons? General manager Thomas Dimitroff added two young cornerbacks, replaced running back Michael Turner with two-time All-Pro Steven Jackson and signed former Super Bowl champion Osi Umenyiora.
It's evident that the Falcons are gearing up for a Super Bowl run. Dimitroff pulled out all the stops this past offseason.
The final piece of the puzzle would be re-signing defensive end John Abraham. If Abraham re-ups, the Falcons should be viewed as the favorites to bring home the Lombardi Trophy.
VERDICT: Buying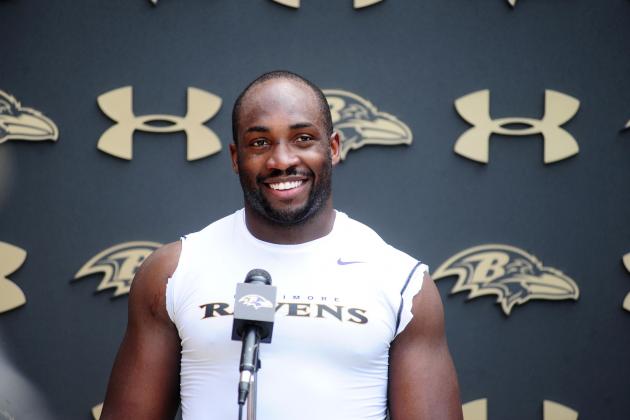 Evan Habeeb-USA TODAY Sports

Early on in the offseason, fans and media members alike believed the Baltimore Ravens were in big trouble after they lost linebacker Ray Lewis, safety Ed Reed and outside linebacker Paul Kruger. But we should all know by now that general manager Ozzie Newsome always has a plan.
That included the signings of outside linebacker Elvis Dumervil and safety Michael Huff. Dumervil will man Kruger's old spot, while Huff will take over for the departed Bernard Pollard.
Newsome didn't stop there; he went out and drafted free safety Matt Elam and inside linebacker Arthur Brown.
Somehow, Baltimore managed to upgrade its roster after a slow offseason start. The Ravens will look to become the eighth team in NFL history to win back-to-back Super Bowls.
VERDICT: Buying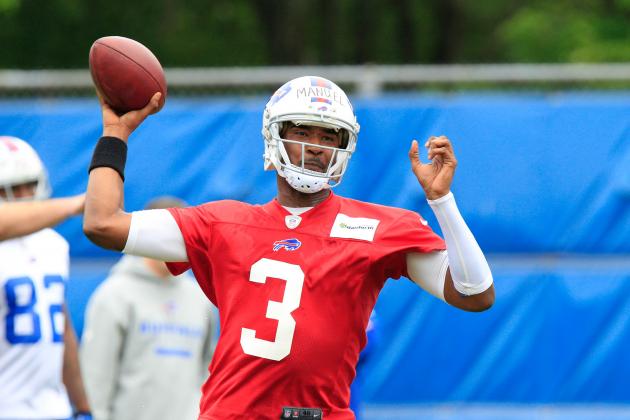 Kevin Hoffman-USA TODAY Sports

One could argue that the Bills' best move of the offseason was letting former head coach Chan Gailey go in favor of newly appointed head coach Doug Marrone. Outside of that, it's hard to see where Buffalo improved. Drafting Florida State quarterback EJ Manuel in the first round was a bit of a head-scratcher, and the organization failed to drastically improve the team's run defense in free agency.
Furthermore, the Bills still lack depth at the cornerback position. It would be wise to think Buffalo would at least try to improve its secondary after finishing the 2012 season with the 23rd-worst pass defense in the league.
It appears as if New England Patriots quarterback Tom Brady and the rest of the AFC East will have a field day through the air when they square off against the Bills.
VERDICT: Selling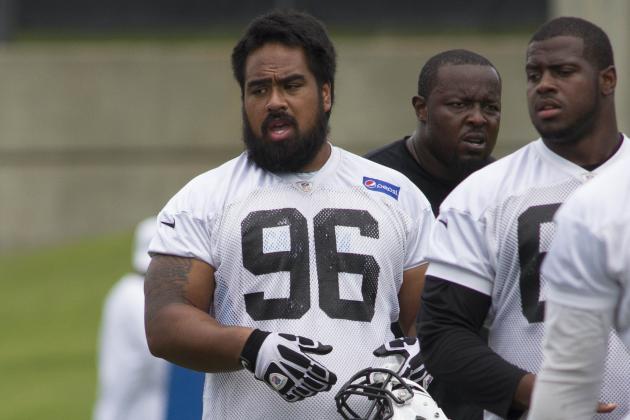 Jeremy Brevard-USA TODAY Sports

The Panthers spent all their offseason resources on the defensive side of the ball. General manager Dave Gettleman focused heavily on the defensive line during the draft. Nose tackle was a huge position of need, so he snatched up Star Lotulelei in Round 1.
Gettleman wasn't done there, though. He came back around and selected defensive tackle Kawann Short in Round 2.
Ultimately, defensive line was a position of need, but he may have gone a bit overboard. Selecting defensive linemen in back-to-back rounds hurt his ability to pick up a playmaking wide receiver.
Outside of Steve Smith, the Panthers lack an explosive wideout. Newly signed wide receiver Ted Ginn is a great special teams player, but that's it.
VERDICT: Neutral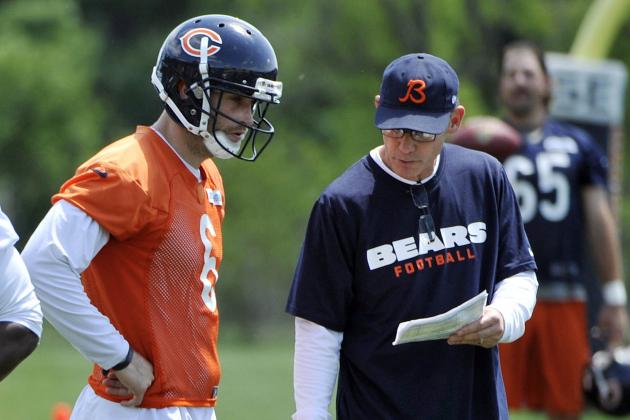 David Banks-USA TODAY Sports

Under former head coach Lovie Smith, the Chicago Bears' biggest downfall on a yearly basis was their atrocious offensive line play. Additionally, Smith was never able to figure out a way to get his offense on par with his defense. So, after nine long seasons in the Windy City, the McCaskey family decided it was time for a change.
Hiring offensive guru Marc Trestman immediately shifted the team's focus from the defensive side of the ball to the offensive side of the ball. In one short offseason, Trestman has managed to significantly upgrade the offensive line by signing left tackle Jermon Bushrod and drafting offensive guard Kyle Long.
A more solidified offensive line should help quarterback Jay Cutler out in more ways than one. Trestman hasn't even coached a game yet, but his offensive knowledge already has expectations through the roof in Chicago.
VERDICT: Buying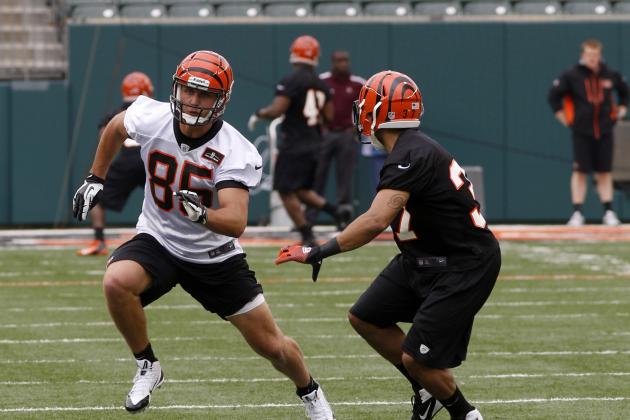 David Kohl-USA TODAY Sports

Despite having one of the most talented rosters in the NFL, the Cincinnati Bengals haven't been able to secure a playoff victory since 1990. They have made postseason appearances in back-to-back years, but they have suffered defeat both times to Gary Kubiak's Houston Texans.
So, what did the organization do to ensure a playoff victory in 2013? It drafted pass-catching tight end Tyler Eifert, re-signed offensive tackle Andre Smith and picked up free-agent outside linebacker James Harrison from the Pittsburgh Steelers.
Overall, the Bengals have one of the deepest rosters in the NFL.
In 2013, quarterback Andy Dalton needs to take one giant leap forward, and wide receiver A.J. Green has to establish himself as the league's best wideout.
VERDICT: Buying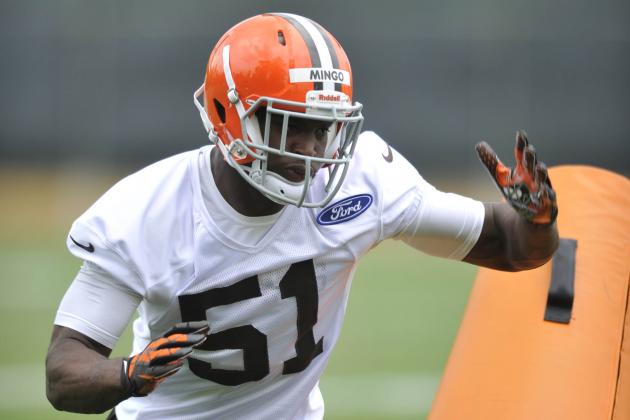 David Richard-USA TODAY Sports

Drafting outside linebacker Barkevious Mingo and signing outside linebacker Paul Kruger grabbed all the headlines in Cleveland during the offseason. But hiring defensive coordinator Ray Horton was easily the Browns' biggest move in 2013.
His exotic 3-4 defense will keep opposing offensive coordinators awake at night. When he was in Arizona, Horton's defense single-handedly kept the Cardinals in every game. In 2012, the Cardinals finished with the 12th-best defense in the NFL.
This was astonishing because Arizona's offense ranked dead last in almost every statistical category.
Now that we know Cleveland's defense is in good hands, can the same be said about its offense? That's the $1 million question.
VERDICT: Neutral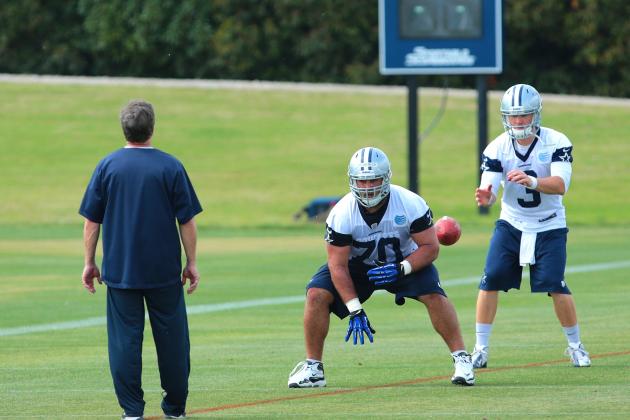 Rick Yeatts/Getty Images

The wild spending ways of Jerry Jones were put on hold this year. The Cowboys were strapped for cash during the offseason thanks in large part to NFL commissioner Roger Goodell. Goodell imposed a cap penalty on Dallas after it front-loaded contracts during the uncapped season in 2010.
This, in turn, forced the Cowboys to acquire big-name talent through solely the draft. Unfortunately, the draft wasn't exactly a home run for America's team. More than once, the team drafted a player far too early based on need alone. Moreover, the Cowboys were swindled by the San Francisco 49ers on Day 1 of the draft.
The Cowboys roster has plenty of talent, yet they failed to add even more talent this past offseason.
VERDICT: Selling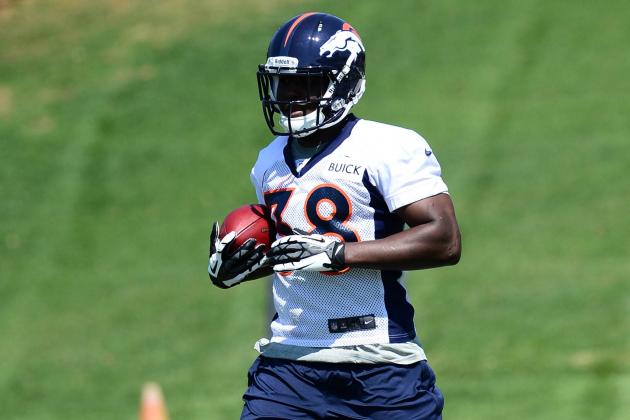 Ron Chenoy-USA TODAY Sports

After an early playoff exit in 2012, the Denver Broncos will be looking to redeem themselves in 2013. Executive vice president John Elway wasn't overly active in free agency, but he did more than enough to improve Denver's offense when he added wide receiver Wes Welker.
The running back position was also a concern after Willis McGahee suffered a season-ending injury in November. Elway opted against signing a veteran free agent and instead used a Day 2 pick on Wisconsin running back Montee Ball.
OurLads.com currently projects Ball as the Broncos No. 2 running back, although that could quickly change once training camp rolls around.
Even though Denver only made a handful of moves, it has a roster that is built for Super Bowl contention.
VERDICT: Buying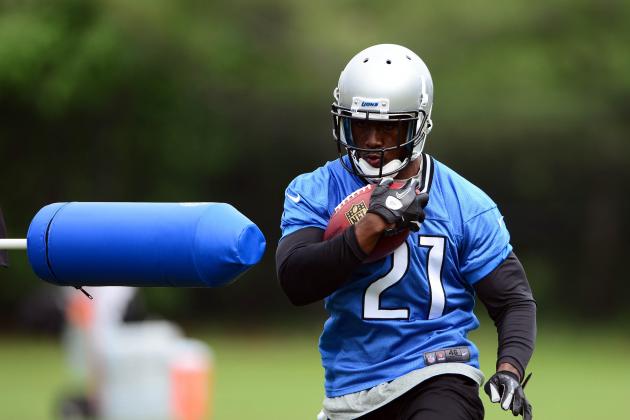 USA TODAY Sports

After a strong postseason run in 2011, the Detroit Lions bombed in 2012. They had a hard time getting out of their own way last year. They turned the ball over 33 times on offense, while their defense only managed to take the ball away 17 times. A turnover ratio of that margin will surely end in disaster.
Yet head coach Jim Schwartz didn't point any fingers. He shouldered the blame all on his own and vowed to considerably improve the Lions on both sides of the ball. In free agency, Detroit signed running back Reggie Bush, free safety Glover Quin and defensive end Jason Jones.
That proved to be just the beginning. In April's draft, the Lions found three new starters. Defensive lineman Ziggy Ansah is projected to start at right defensive end, defensive back Darius Slay is slotted to start at right cornerback and offensive lineman Larry Warford is entrenched at right guard.
A busy offseason doesn't always ensure success for the future, but it does promote hope.
VERDICT: Buying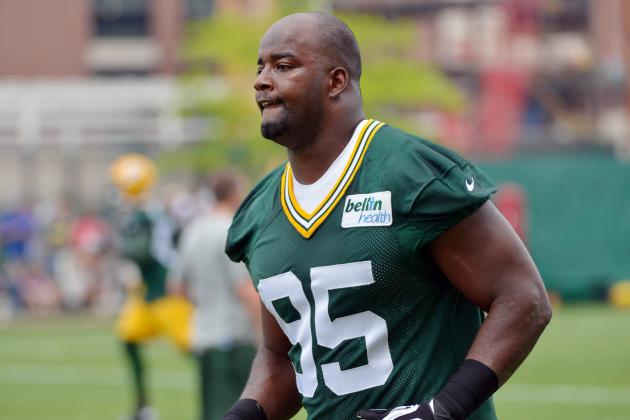 Benny Sieu-USA TODAY Sports

When one takes the time to evaluate the Packers roster, it becomes clear that they have one of the soundest rosters in the NFL. From top to bottom, Green Bay has very little to worry about thanks in large part to general manager Ted Thompson's expertise.
But that doesn't mean the organization can find comfort in complacency. It needs to continuously look for upgrades through the draft and in free agency. This year, the team focused solely on Dom Capers' defense and James Campen's offensive line.
Upgrades on the defensive side of the ball make complete sense after 49ers quarterback Colin Kaepernick torched the Packers in the playoffs. Five of Green Bay's 11 draft picks were defensive players. The most notable was UCLA defensive lineman Datone Jones. He should start and contribute right away.
The Packers are locked and loaded for another Super Bowl run in 2013.
VERDICT: Buying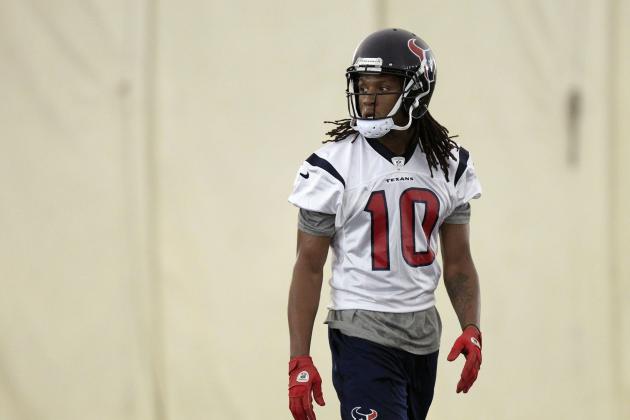 Thomas Campbell-USA TODAY Sports

The Houston Texans finally added a solid No. 2 wide receiver in this year's draft. Prior to adding Clemson wide receiver DeAndre Hopkins, the Texans had been managing to simply get by at wide receiver. Sure, they had Andre Johnson, but outside of that, the position was a mess. Adding another playmaker at wideout has to be the highlight of Houston's offseason.
Defensively, the only real addition was All-Pro safety Ed Reed. The Texans' lack of action on the defensive side of the ball may come back to haunt them. Outside linebacker Connor Barwin left for the Philadelphia Eagles, and nose tackle Shaun Cody wasn't re-signed in favor of Earl Mitchell.
It's hard to like Houston's inactive state.
VERDICT: Selling
Brian Spurlock-USA TODAY Sports

The Indianapolis Colts, meanwhile, were more active than ever.
General manager Ryan Grigson was busy bolstering defensive coordinator Greg Manusky's defense. In free agency, Grigson added outside linebacker Erik Walden, defensive tackle Ricky Jean-Francois, cornerback Greg Toler and safety LaRon Landry.
On offense, he upgraded the offensive line and added free-agent running back Ahmad Bradshaw. Eleven wins didn't satisfy the Colts' front office staff.
Watch out, Houston; Indianapolis is gunning for you in 2013.
VERDICT: Buying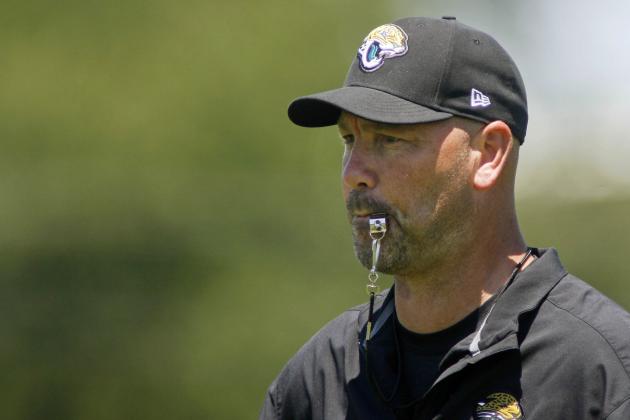 Phil Sears-USA TODAY Sports

The Jaguars' 2013 offseason was easily the best offseason they have had since Jack Del Rio was the head coach. General manager David Caldwell and head coach Gus Bradley walked into an absolute mess. They won't be able to clean up the mess in one offseason, but 2013 proved to be a good launching point.
Jacksonville upgraded the right side of the offensive line, added playmakers at wide receiver and running back and shored up the defensive secondary. Now, the only question that remains is the play of quarterback Blaine Gabbert. If he can perform like a first-round pick, the Jaguars will be pushing for a wild-card berth in the AFC.
VERDICT: Buying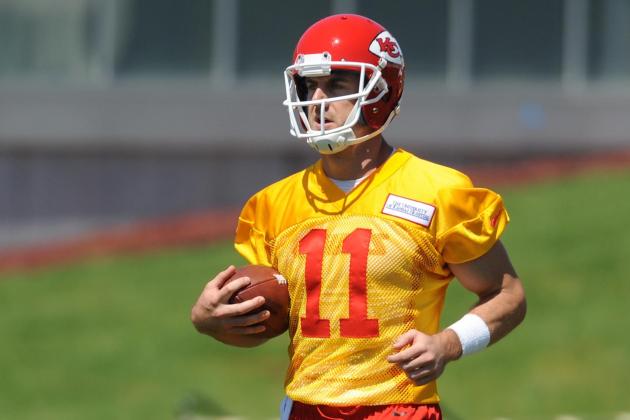 Denny Medley-USA TODAY Sports

Hiring head coach Andy Reid was definitely a step in the right direction for Kansas City. Reid brings experience, creativity and a winning attitude to a team that desperately needs it. Nevertheless, his hiring alone won't make the Chiefs instant contenders.
There are still plenty of questions that need to be answered. Can quarterback Alex Smith perform like he did in San Francisco? Did the organization do enough to upgrade one of the worst offenses in the NFL? It doesn't appear as if it did.
Kansas City will show signs of life in 2013, but the Chiefs don't have enough offensive firepower to knock off the Denver Broncos in the AFC West.
VERDICT: Selling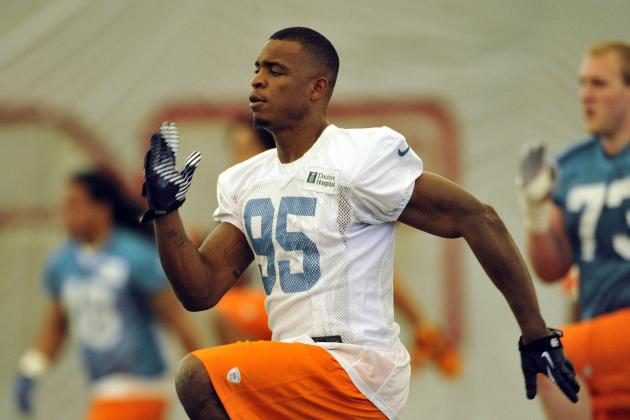 Steve Mitchell-USA TODAY Sports

General manager Jeff Ireland could feel his seat getting hot at the end of the 2012 season, so he pulled out all the stops this past offseason. He addressed every positional need on the defensive side of the ball and gave franchise quarterback Ryan Tannehill all the weapons he could ask for, signing wide receivers Mike Wallace and Brandon Gibson, as well as tight end Dustin Keller.
In addition, Ireland earned himself an "A" letter grade from more than a few analysts after a fantastic draft. He traded up for defensive end Dion Jordan, added offensive line depth and improved an ineffective secondary.
It's a good time to be a Miami Dolphins fan.
VERDICT: Buying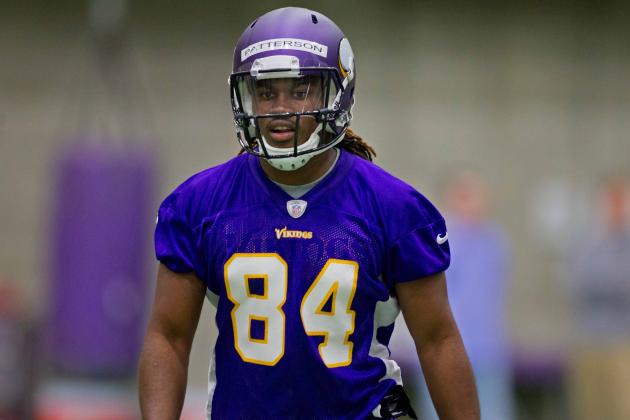 Bruce Kluckhohn-USA TODAY Sports

Without question, general manager Rick Spielman loves running back Adrian Peterson's production. Peterson single-handedly delivered a playoff appearance in 2012, but Spielman knows the rest of the offense needs to step its game up.
That is exactly why Minnesota exhausted every resource during the offseason to put more playmakers around No. 28. For the sake of longevity, the Vikings need to be able to rely more on their passing game. Free-agent wide receiver Greg Jennings and rookie wide receiver Cordarrelle Patterson should help that cause.
Getting back into the playoffs amidst a stacked NFC North will be tough, but it's not wise to ever count out Peterson and his teammates.
VERDICT: Buying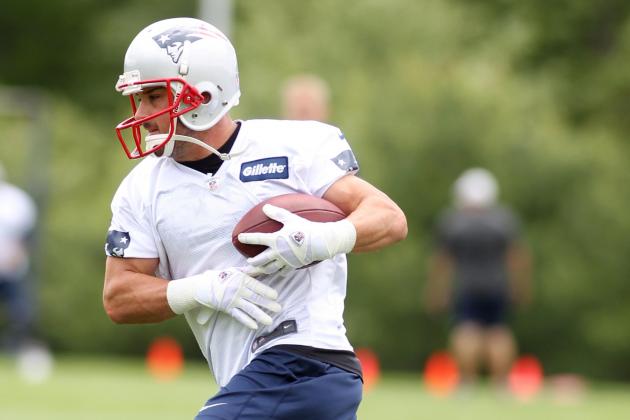 Stew Milne-USA TODAY Sports

As of late, the New England Patriots have been making the national news for all the wrong reasons. Authorities are currently questioning tight end Aaron Hernandez, and fellow tight end Rob Gronkowski just went under the knife for a bad back. Not to mention the team signed controversial free-agent quarterback Tim Tebow on June 10.
Fortunately enough, head coach Bill Belichick still has a keen eye for talent. The Patriots offense got richer during the offseason when it signed wide receiver Danny Amendola and drafted wide receiver Aaron Dobson.
Additionally, New England added veteran safety Adrian Wilson to bolster its secondary.
VERDICT: Buying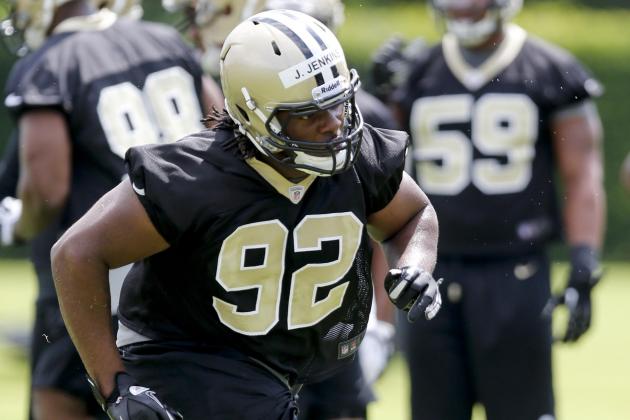 Derick Hingle-USA TODAY Sports

New Orleans is stacked from top to bottom on offense, so Rob Ryan's defense was the sole focus during the offseason. Adding nose tackle John Jenkins will help shore up the Saints run defense, and cornerback Keenan Lewis will bring stability to the team's right corner position.
Outside linebacker Victor Butler would have been the perfect edge-rusher for the Saints defense, but it appears as if he may have to wait a year after suffering a torn ACL. It's too bad, really; he was brought in from Dallas to help teach Ryan's defense.
Converting a 4-3 defense to a 3-4 defense in one offseason isn't easy. New Orleans simply ran out of resources, and it didn't have enough draft picks to help speed up the conversion process.
VERDICT: Selling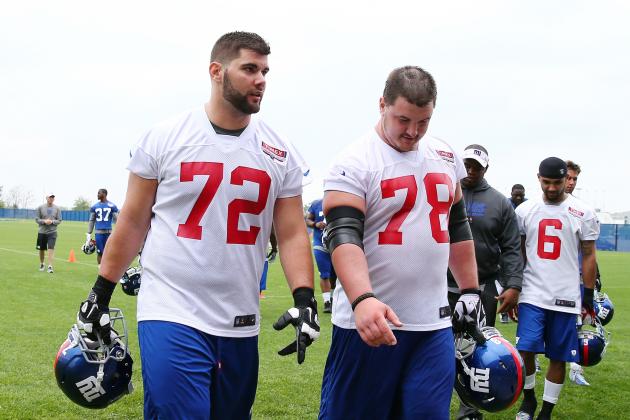 Elsa/Getty Images

There's no ifs, ands or buts about it: The New York Giants took a big step back on defense. They let linebacker Michael Boley walk, and they didn't re-sign defensive end Osi Umenyiora and safety Kenny Phillips.
On offense, they took a couple of steps forward when they drafted offensive tackle Justin Pugh and offensive guard Eric Herman. But then they took two steps back again when they failed to re-sign running back Ahmad Bradshaw. Sure, we all know David Wilson is the future of the Giants backfield, but it never hurts to have a solid No. 2 behind your star running back.
Trusting general manager Jerry Reese has always been easy; nevertheless, analysts agree this wasn't his best offseason.
VERDICT: Selling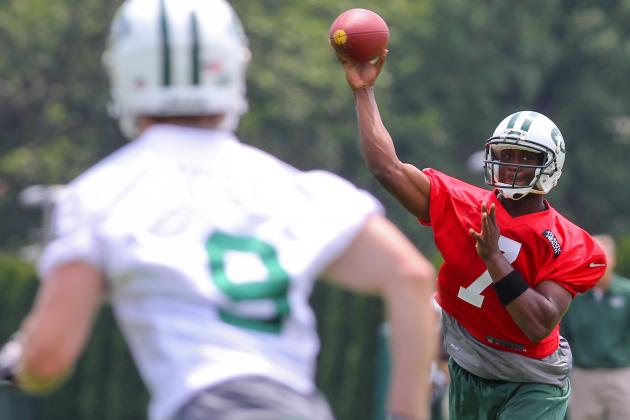 Ed Mulholland-USA TODAY Sports

With former general manager Mike Tannenbaum in the rear-view mirror, the Jets may finally have the opportunity to shed themselves of quarterback Mark Sanchez. General manager John Idzik selected West Virginia quarterback Geno Smith in the second round of this year's draft to compete with the always-awful Sanchez.
Aside from adding Smith, Idzik added Alabama cornerback Dee Milliner to help ease the loss of All-Pro cornerback Darrelle Revis. The Jets also improved their pass rush when they drafted defensive tackle Sheldon Richardson and signed free-agent outside linebacker Antwan Barnes.
New York will have a hard time winning the AFC East in 2013, but the organization is doing things the right way as it builds for the future.
VERDICT: Buying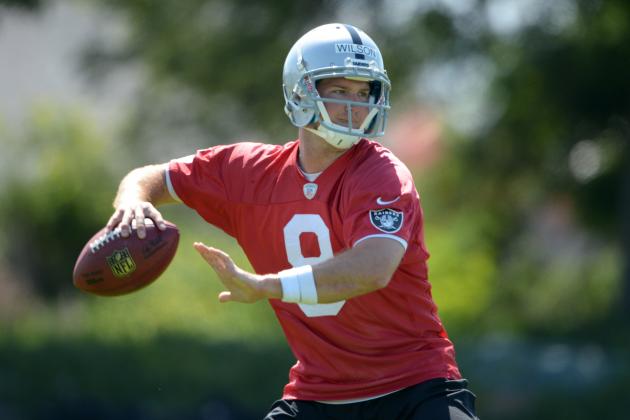 USA TODAY Sports

It appears as if the worst is finally behind the Oakland Raiders. General manager Reggie McKenzie had a tough year in 2012, but one has to applaud the progress he has made in one short season. Salary-cap freedom is on the horizon, and the roster has shed some excess dead weight.
Nonetheless, the Raiders still have a long way to go. They need to keep adding playmakers on both sides of the ball, and they need one of their three quarterbacks to step up.
During the offseason, the team traded for Seattle Seahawks quarterback Matt Flynn and drafted SEC phenomenon Tyler Wilson.
In addition to the moves at quarterback, the Raiders tried to upgrade every other position on their roster. Tight end and linebacker were two need areas going into the offseason, so they proved to be focal points in free agency and at the draft.
Oakland is inching closer, but the Raiders still have plenty of work to do before they become the team they once were.
VERDICT: Neutral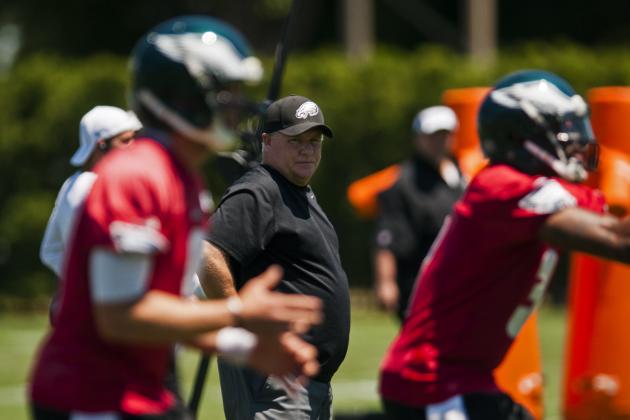 Howard Smith-USA TODAY Sports

When head coach Chip Kelly took over the Eagles, he immediately started shifting and shaping the roster to his liking. He let go of underperforming veterans like cornerback Nnamdi Asomugha and signed up-and-coming free agents like cornerback Bradley Fletcher and outside linebacker Connor Barwin.
Then he drafted versatile offensive tackle Lane Johnson and playmaking tight end Zach Ertz. Additionally, Kelly traded up to the top of the fourth round and drafted the most pro-ready quarterback (Matt Barkley) in this year's draft.
With the injury to Robert Griffin III's knee, the NFC East is up for grabs, and one has to like Philadelphia's chances based on its impressive offseason.
VERDICT: Buying
Charles LeClaire-USA TODAY Sport

In classic Pittsburgh Steelers fashion, the organization played it cool in free agency and relied on the draft to restock the roster. Draft analysts praised the selections of outside linebacker Jarvis Jones, running back Le'Veon Bell and wide receiver Markus Wheaton.
Still, drafting quarterback Landry Jones in the fourth round completely turned folks off. Without a doubt, the Steelers could have snagged Jones much later in the draft.
Nonetheless, one pick doesn't kill the overall grade of a draft.
Pittsburgh infused both sides of the ball with youth and even managed to pickup a couple of players who should contribute right away.
VERDICT: Buying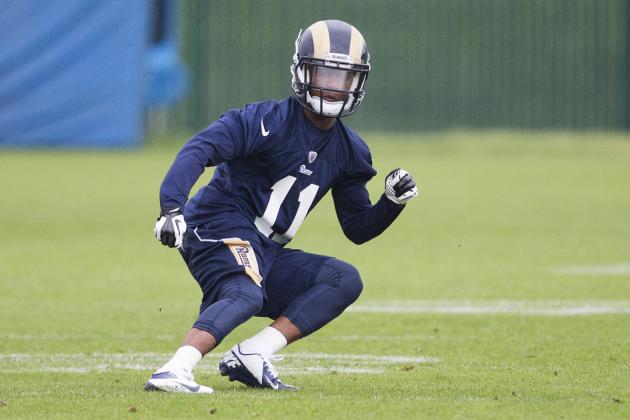 David Welker/Getty Images

Head coach Jeff Fisher and general manager Les Snead have managed to significantly upgrade the talent pool on the St. Louis Rams roster. It started last year when they drafted defensive tackle Michael Brockers, wide receiver Chris Givens and running back Daryl Richardson.
However, 2012 proved to be simply a launching point because they took things to a whole new level during the 2013 offseason. They added two top-notch wide receivers (Tavon Austin and Stedman Bailey) at this year's draft, and they shelled out big bucks for pass-catching tight end Jared Cook in free agency.
The Rams are eyeing the playoffs in 2013 for the first time since the 2004 season.
VERDICT: Buying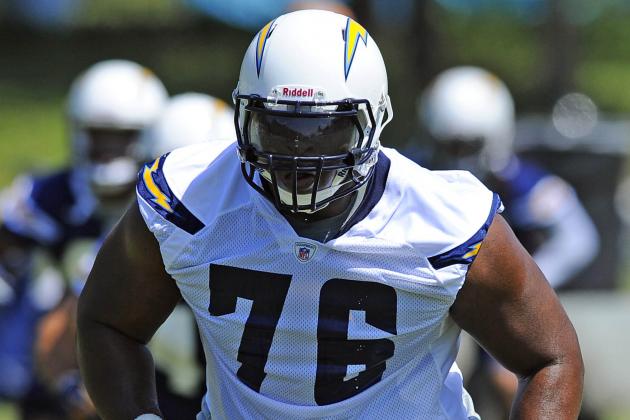 Christopher Hanewinckel-USA TODAY Sports

Am I the only one that came away unimpressed by the Chargers' offseason in 2013?
Heading into the offseason, San Diego needed to add more playmakers on the offensive side of the ball and provide better protection up front for franchise quarterback Philip Rivers. Adding wide receiver Keenan Allen and re-signing wide receiver Danario Alexander were both smart moves, yet neither move will be a game-changer in 2013.
The same goes for the offensive line. Drafting Alabama offensive tackle D.J. Fluker was the right move, but was it the smartest move in the first round?
San Diego didn't do enough this past offseason—it's as simple as that.
VERDICT: Selling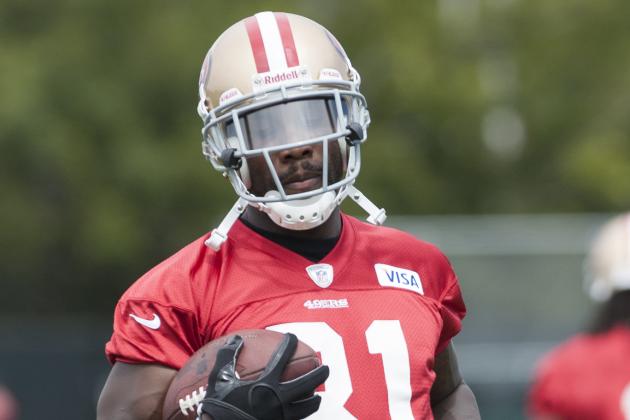 Ed Szczepanski-USA TODAY Sports

The biggest piece of news for San Francisco this past offseason was the loss of future Pro Bowl wide receiver Michael Crabtree. Even though Crabtree's injury is significant and detrimental to the team, it doesn't mean the team is immediately headed down a slippery slope.
The 49ers will still finish the season above .500 and make noise in the playoffs. They have too much talent on both sides of the ball. Wide receiver Anquan Boldin will fill in for the injured Crabtree, while fellow wide receiver A.J. Jenkins and tight end Vernon Davis will try to pick up the slack elsewhere.
A Super Bowl hangover from 2012 doesn't appear to be in San Francisco's immediate future. The organization has compiled one of the deepest rosters in the NFL. Depth and a little bit of luck go a long way when a team is pursing the most coveted trophy in professional sports.
VERDICT: Buying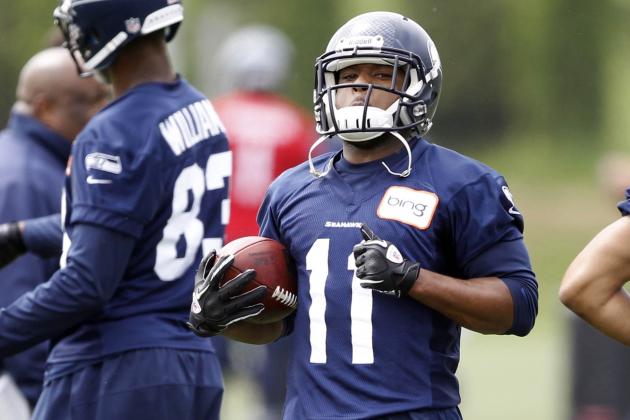 Joe Nicholson-USA TODAY Sports

When people talk about the Seattle Seahawks' offseason, the first acquisition that comes to mind is the trade for All-Pro wide receiver Percy Harvin. Sure, it was a star-studded trade that involved one of the most explosive players in the NFL, but there were two other under-the-radar moves that should have garnered more attention.
The signings of defensive ends Cliff Avril and Michael Bennett may prove to be just as impactful as the Harvin trade. Avril and Bennett add much-needed talent to a defensive line that struggled all throughout the playoffs. Seattle turned a weakness into a strong point with two free-agent signings.
Look for the Seahawks to pick up right where they left off in 2012. Pete Carroll's club will look to win its first Super Bowl in franchise history in 2013.
VERDICT: Buying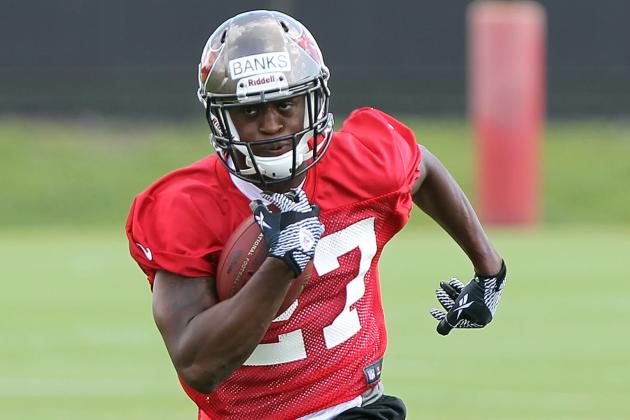 Kim Klement-USA TODAY Sports

Heading into the 2013 offseason, the Tampa Bay Buccaneers had one goal in mind: They needed to go all in and upgrade the league's worst pass defense. Seemingly, they accomplished their mission when they traded for All-Pro cornerback Darrelle Revis.
Signing safety Dashon Goldson and drafting cornerback Johnthan Banks proved to be icing on the cake.
If everyone in the secondary exceeds expectations, Tampa Bay will be making its first playoff appearance since the 2007 season.
VERDICT: Buying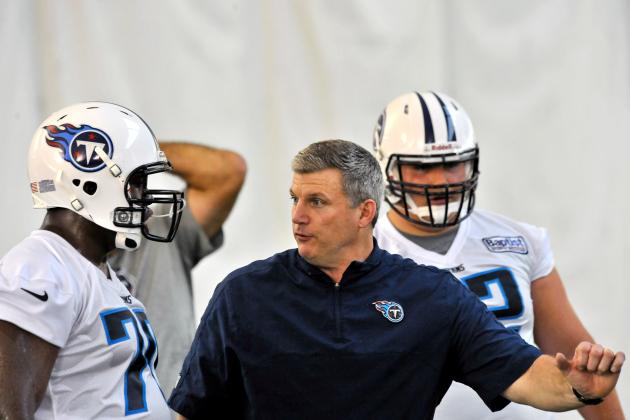 Jim Brown-USA TODAY Sports

Toward the end of the 2012 season, head coach Mike Munchak was the feeling the pressure of Tennessee Titans owner Bud Adams after a six-win season. The disappointing season forced Munchak to tip his hand during the offseason.
The Titans went hog wild in free agency. They signed tight end Delanie Walker, running back Shonn Greene, quarterback Ryan Fitzpatrick and left guard Andy Levitre.
However, the spending spree on offense didn't allow for much change on defense. The additions of safety Bernard Pollard and defensive tackle Sammie Hill headlined Tennessee's free-agent signings on defense.
Unfortunately, the Titans still could use a little bit more help.
VERDICT: Neutral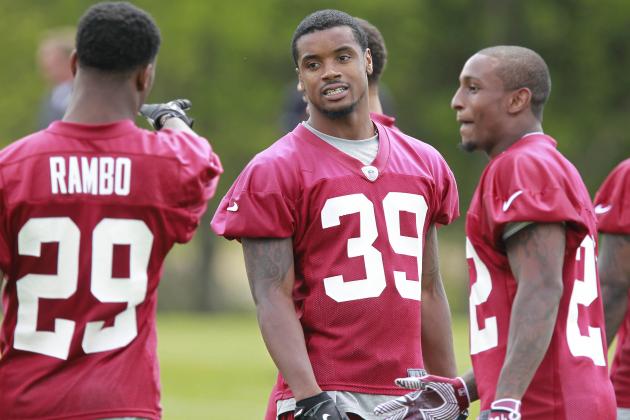 Geoff Burke-USA TODAY Sports

Like the Dallas Cowboys, the Washington Redskins were also hit by a nasty cap penalty from commissioner Roger Goodell. However, the Redskins didn't falter during the draft like the Cowboys did. They managed to hit on almost every selection.
Cornerback David Amerson, safety Philip Thomas and safety Bacarri Rambo will shore up a depleted secondary, while tight end Jordan Reed will give quarterback Robert Griffin III another pass-catching target up the seam.
Let's not forget, they also signed cornerback E.J. Biggers. He was one of Pro Football Focus' (subscription required) most celebrated corners in 2012.
VERDICT: Buying