Have the Texans Found Arian Foster 2.0 in Dennis Johnson?
Use your ← → (arrow) keys to browse more stories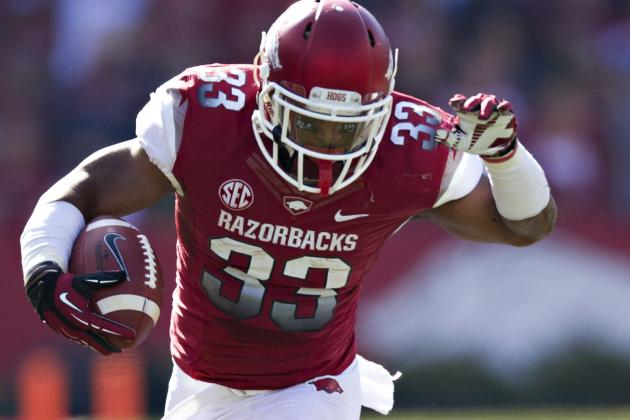 Wesley Hitt/Getty Images

In 2009, the Houston Texans signed undrafted rookie Arian Foster from the University of Tennessee to their practice squad. Foster's many accomplishments since then include a rushing title in 2010, three Pro Bowl appearances, claim to the franchise records for rushing yardage and rushing touchdowns. Fast forward four years later and the Texans hope they have found another undrafted diamond in the rough in SEC country, Arkansas alum Dennis Johnson.