Fantasy Baseball: Week 12 Start 'Em or Sit 'Em Breakdown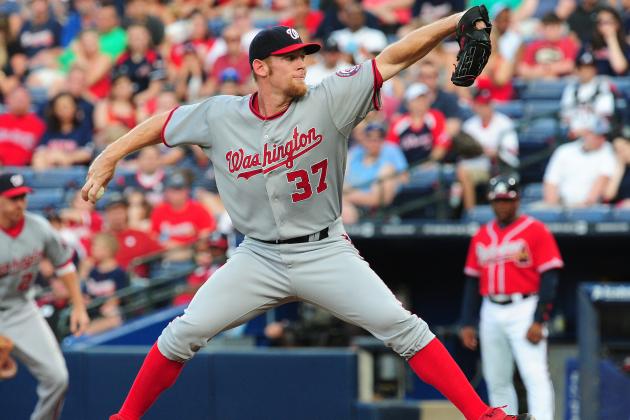 Scott Cunningham/Getty Images

Another fantasy baseball week has come and gone, and once again your faced with a hard task. Whom do you start and whom do you sit?
Luckily, you have us here to try to help.
From mending flamethrowers to ailing aces, we're taking a look across the league to help you make the tough decisions in Week 12.
So without further delay, here's a look at five start 'em/sit 'em candidates for you to consider this week.
Begin Slideshow

»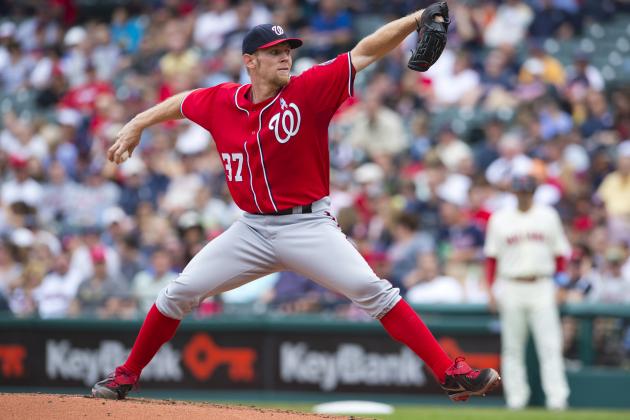 Jason Miller/Getty Images

Scheduled Start: Friday vs. Colorado
Stephen Strasburg finally returned to the mound Sunday after hitting the disabled list with a lat strain. And while he was awarded the loss, it wasn't because of a bad start.
Strasburg only gave up one run across 5.0 innings pitched. He walked four batters, but two of those came against the first three batters he faced. After he shook off the rust, Strasburg struck out four and only allowed one hit on the day.
The 24-year-old will get the call against Colorado this week, a team whose bats have been rolling.
But Strasburg gets the luxury of a home start, not to mention the Rockies are still missing Troy Tulowitzki from their lineup.
The fireballer could be limited in innings—he was only allowed 82 pitches Sunday—but given his ability to fill up a box score, that shouldn't stop you.
Verdict: Start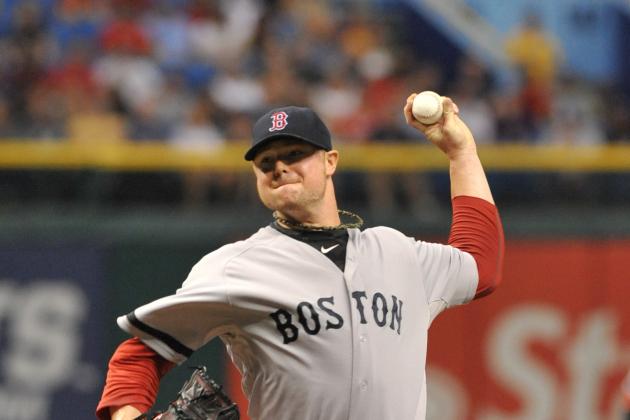 Al Messerschmidt/Getty Images

Scheduled Start: Friday at Detroit
It's been a long slide for Jon Lester, and that continued last week as the left-hander gave up 12 earned runs across his two starts.
The Red Sox ace now has an 8.88 ERA across June, which is surprising given he started the season 6-0.
But Lester has always been a slow starter, and it may be this year's hot start was delaying his inevitable bad month. It's still too early to give up on the 29-year-old.
With that said, it's obvious Lester still has some kinks to work out. Given his track record against Detroit (0-2, 4.78 ERA), he's definitely worthy of the bench this week.
Verdict: Sit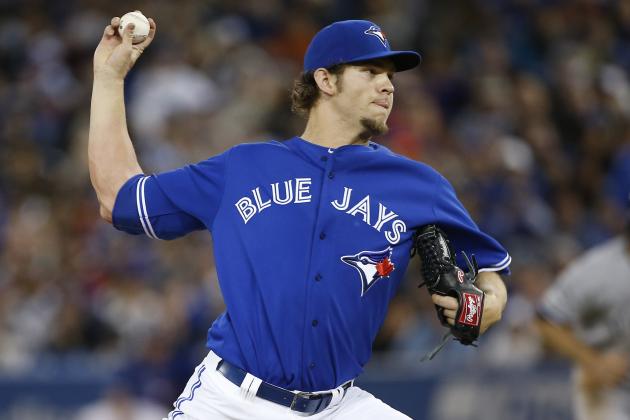 Tom Szczerbowski/Getty Images

Scheduled Starts: Monday vs. Colorado, Sunday vs. Baltimore
Josh Johnson has looked strong since coming off the DL after dealing with a tricep injury.
In his two starts this month, J.J. has a 3.00 ERA across 12.0 innings pitched. He's struck out 10 batters in that time while walking four.
Due to being pushed back in the rotation while dealing with a blister, Johnson has the luck of drawing two starts this week.
The matchups are certainly interesting. Johnson has a strong 2-1 record and 1.67 ERA in his career against Colorado, but he's never faced Baltimore—a team that comes into Week 12 hot.
While the right-hander has a ways to go before returning to fantasy prominence, his strong June combined with his track record against Colorado make him worth the risk this week.
Verdict: Start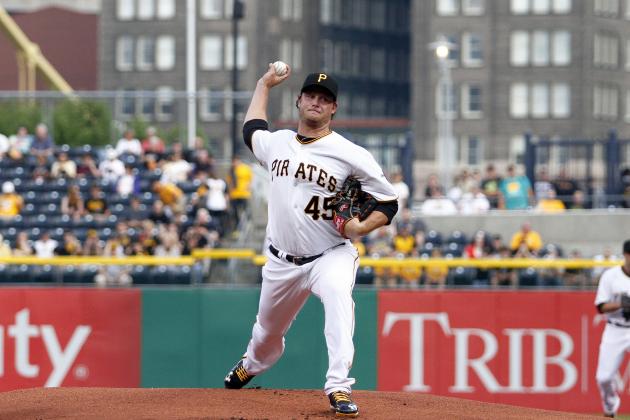 Justin K. Aller/Getty Images

Scheduled Start: Friday at Los Angeles Angels
It wasn't long before everyone was turning from Kevin Gausman to Gerrit Cole, and the Pirates prospect made the best of the limelight.
In the first two starts of his career, Cole went a perfect 2-0, giving up five earned runs across 12.0 innings pitched. While he only struck out three batters, he also didn't allow a single walk.
While both starts were impressive, it's worth noting they came against the offensively challenged Dodgers and Giants.
Lucky for Cole, since he's set to face the equally challenged Angels in Week 12. Despite names like Mike Trout and Albert Pujols filling the lineup, Cole remains a worthy start this week.
Verdict: Start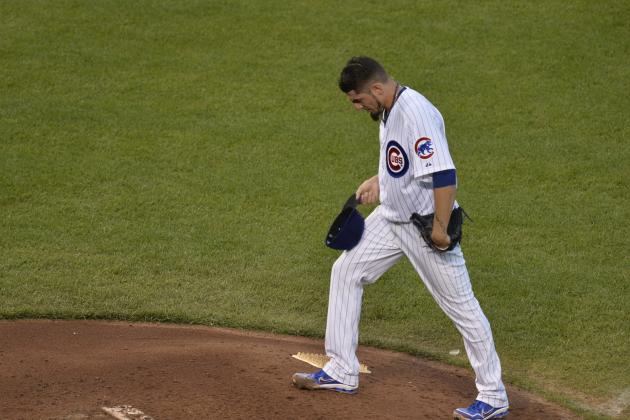 Brian Kersey/Getty Images

Scheduled Start: Friday vs. Houston
It's been an up-and-down return to the mound for Matt Garza in 2013, and that was reiterated last week. In one start, the right-hander coughed up nine runs in 5.0 innings; in the other, he pitched a seven-inning shutout.
Given the mixed results, the obvious reaction for Week 12 would be starting Garza since his opponent is the lowly Houston Astros.
Unfortunately, that would be the wrong reaction given Garza's career stats against the 'Stros. In six career starts, he's 1-3 with a 4.46 ERA against Houston.
Given the career numbers and his inconsistencies, Garza looks like a sit candidate for Week 12.
Verdict: Sit