Justin Rose: Staring Down Phil Mickelson Makes 2013 US Open Title Even Sweeter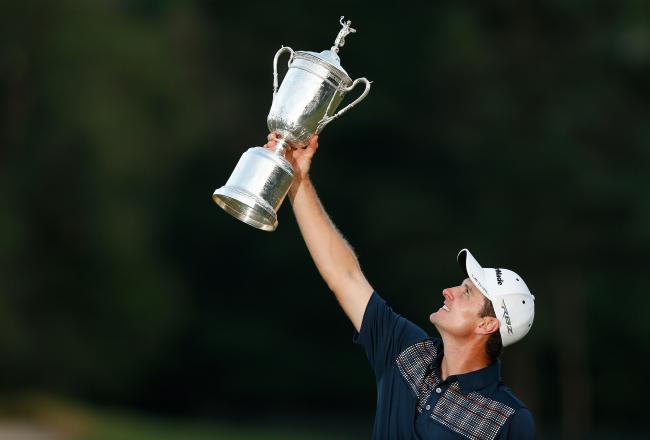 Scott Halleran/Getty Images
Sunday at Merion Golf Club was supposed to belong to Phil Mickelson. It was his birthday, Father's Day and his best opportunity in years to win that elusive U.S. Open championship. Problem is no one told Justin Rose.
Not only did the talented but once-underachieving Englishman win his first-ever major championship Sunday in the 2013 U.S. Open, he did it by besting third-round leader Mickelson, who was on a quest to win his first-ever Open championship after finishing second five previous times.
Rose on breaking the English major drought: "It was always a matter of time before one of us broke through." .. "But I'm glad it was me."

— Golf World (@GolfWorldUS) June 17, 2013
Thanks to his skill, guts and clutch play, it's now six second-place finishes for Phil and one huge victory for Rose, who becomes the first Englishman to win a major championship since Nick Faldo did it at the Masters in 1996 and the first Brit to win the U.S. Open since Tony Jacklin in 1970.
Considering the challenges he faced, the course he was tested by and the accomplished golfer he starred down, Rose's accomplishment is one of the most impressive by a first-time winner in years. It's also one that will live among the significant lore of the storied Merion Golf Club, which has produced previous Open champions of the ilk of Ben Hogan and Lee Trevino.
"This is a journey. It's such a satisfying feeling, going back 20, 30 years." Rose says Ryder Cup was more fun, but Open more satisfying.

— Golf World (@GolfWorldUS) June 17, 2013
To be sure, it's already an impressive accomplishment to win a first career major at the U.S. Open, arguably the toughest to win each year; it's an otherworldly one to do it while chasing down one of the world's greatest players on a golf course that was a monster from start to finish this week.
That is, however, exactly what Rose did on Sunday, firing a final round even-par 70 to erase a two-shot deficit to Lefty when the round began and win by two shots over Mickelson and Aussie Jason Day.
Rose withstood the galleries who were fervently cheering on Lefty from start to finish. He managed to evenly spar with a golf course that brought most to their knees on Sunday, including playing partner and fellow countryman Luke Donald who shot a final round 75.
Rose also overcame years of self-doubt to finally win a major in his 37th try and join 2013 Masters champion Adam Scott as wildly popular first-time winners this year.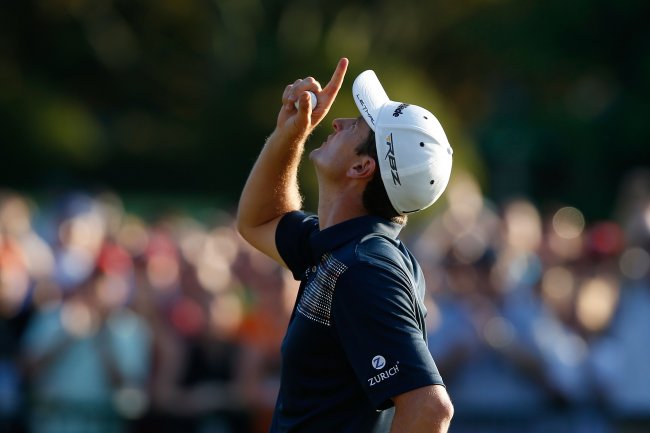 Scott Halleran/Getty Images
But most impressively, and perhaps unexpectedly, Rose bested Mickelson on the Merion stage that just seemed destined to belong to Lefty. He overcame his own early errors, ignored Mickelson's lead-stealing eagle from the 10th fairways and played the most consistent golf through the Merion gauntlet known as 14 to 18 to win the U.S. Open.
To be sure, he didn't back in. He wasn't given the title by someone else's mistakes. No, Rose earned his first career major by outplaying Mickelson, who desperately sought a major career breakthrough of his own at Merion by winning his first U.S. Open.
Lefty was the only contender with more than one major victory to his credit (four-time major winner Ernie Els was on the outside looking in) and by far the one with the most experience in the always brutal U.S. Open conditions that Merion presented on Sunday. Yet it was Rose and not Lefty who displayed the steady hand and poise as the final round intensity ramped up.
"This is definitely a tough defeat for Phil. I feel fortunate to be able to beat a world-class player like he is." ~@JustinRose99

— Golf World (@GolfWorldUS) June 17, 2013
In fact, while many of the contenders wilted under the pressure of the Merion misery, it was Rose who held his own and avoided the huge mistakes that ultimately doomed the likes of Mickelson and other final round challengers.
Everyone knew that the 2013 U.S. Open would be decided on Merion's difficult back nine, especially along the brutal home stretch of 14 through 18. Mickelson, a four-time major winner, played the final six holes in three-over even after the emotional lift of his improbable eagle on the 10th hole. That included crippling bogeys on the 15th and 18th holes that followed another one on the 13th.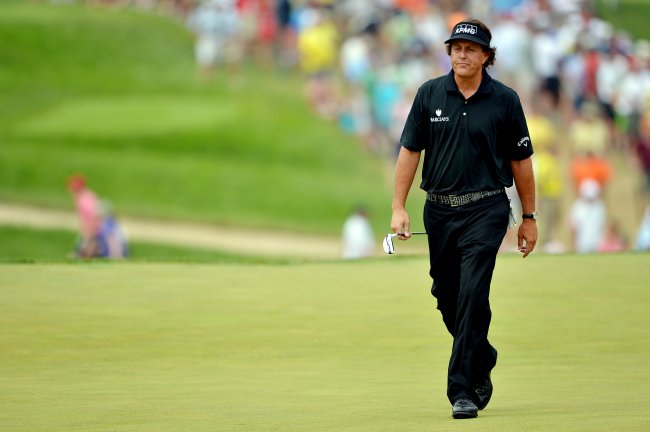 Drew Hallowell/Getty Images
For his part, Rose played that same stretch of 13 to 18 in one-over and began the deciding holes with a huge birdie on the difficult 13th hole and nearly capped it with a birdie on the insanely-difficult closing hole.
Ultimately, it was that stretch, played under the most pressurized of environments that pushed Rose through even with Mickelson pushing him the entire way. No small feat and one huge accomplishment to be sure.
So it is that Rose joins the likes of Payne Stewart and Geoff Ogilvy as players who have denied Mickelson his coveted U.S. Open title. But given the circumstances, the course and the way in which he wasn't handed it but went and took it, there hasn't been a more convincing and impressive U.S. Open winner like Rose in some time.
Yes it robbed Mickelson of a treasured title, but it was thievery earned from start to finish Sunday at Merion Golf Club.
For that, Rose should be immensely proud and congratulated.
This article is
What is the duplicate article?
Why is this article offensive?
Where is this article plagiarized from?
Why is this article poorly edited?