2013 Quicken Loans 400: Live Results, Updates and Reaction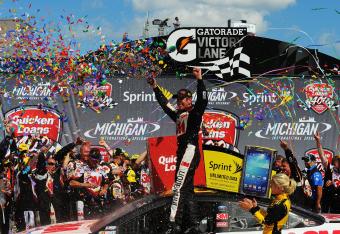 Will Schneekloth/Getty Images
The Quicken Loans 400 race had it's fair share of cautions, and saw an early dominance by Hendrick Motorsports.
Unfortunately all Hendrick drivers would run into problems, with Jeff Gordon getting caught up in early wreck, Kasey Kahne blowing a tire, Dale Jr. blew his engine, and Jimmie Johnson hit the wall late in the race.
We saw a decent amount of cautions in today's race as drivers battled to desperately get another win.
Biffle earns Ford their second win of the season, and made a step forward in turning around his season, which has been lackluster so far.
Other drivers put on a solid performance, such as Kevin Harvick and Tony Stewart, but after a solid win at Michigan, if Biffle can win another race, he could hold a solid place in the Chase.
Greg Biffle wins at Michigan after coming alive late in the race.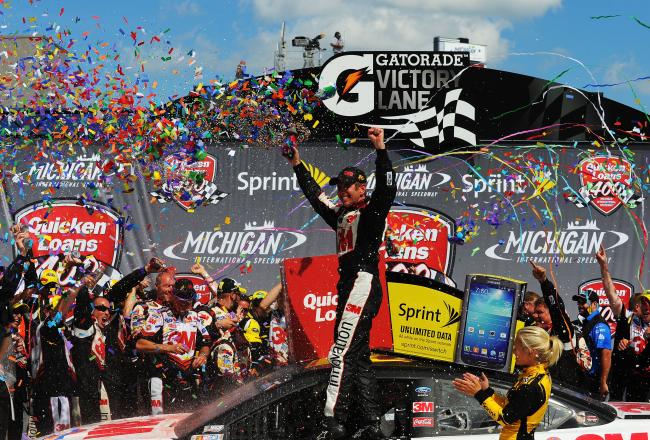 Thanks for sticking with us here on the Bleacher Report for the live coverage of the Quicken Loans 400. Greg Biffle is your winner after coming alive late in the race.
Tony made his way into the top 10 in points, and might just make it into the Chase. Jimmie Johnson is still the points leader.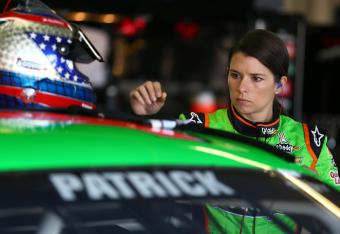 Danica Patrick finishes in 13th. Not a bad finish for the rookie.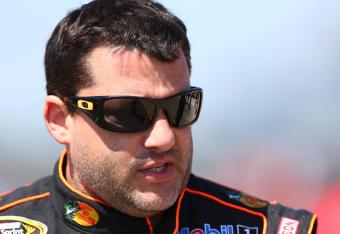 Tony Stewart inches his way closer into the Chase.
Biffle may have won the race, but does the 16 team have their problems figured out?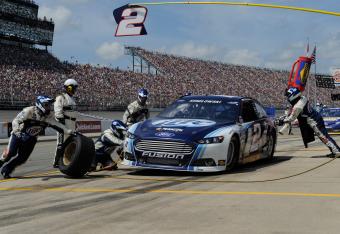 Keselowski was running fifth, ran out of gas and finished in 12th.
Greg Biffle wins it at Michigan!
Jimmie Johnson hits the wall and screws up any chance he had at winning.
Five Laps to go. Biffle has a solid lead on Johnson.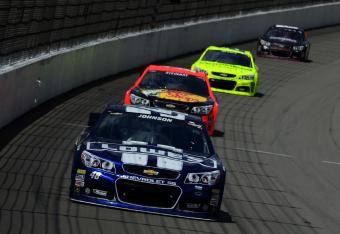 10 Laps to go. Jimmie Johnson is slowly creeping up. Will be pass Biffle too?
15 Laps to go, Biffle has a solid lead. He could win this race and really turn his season around if it goes caution free.
Top 10: Biffle, Harvick, Truex Jr, Stewart, Keselowski, Johnson, Busch, Bowyer, Logano, Kenseth
22 Laps to go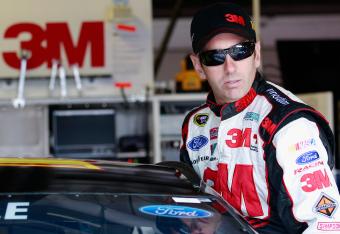 Biffle pulls out in front. He's really come alive as this race gets closer to the finish.
27 Laps to go when we go green.
Caution is still out as we get more commercials.
Long cleanup ... debris all the way around the track from tire and damage to 1 car. #nascar

— Bob Pockrass (@bobpockrass) June 16, 2013
This caution might be awhile: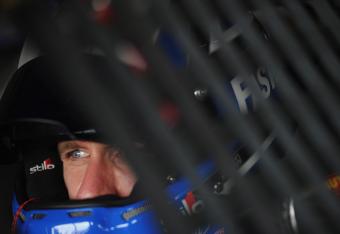 The bigger problem though, is how Edwards and Biffle were on pit road, and now Edwards has to start in the back.
Jamie McMurray blows a tire. He was the race leader at one point during today's race.
Green flag pit stops should shake things up a bit.
Top 10: Biffle, Edwards, Logano, Truex Jr, Kenseth, Keselowski, Kyle Busch, Johnson, McMurray, Harvick
Lap 164/200
Three Fords out in front after a day where Hendrick Motorsports seemed like the team to beat. Can they maintain the lead?
Biffle is now out in front. It's a great turn-around for the driver and the 16 team.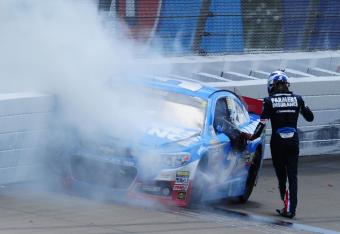 Two Ford drivers are in the front. If the Hendrick drivers hadn't run into bad luck, they might still be leading this race.
Top 10: Edwards, Logano, Kenseth, Biffle, Truex Jr, Keselowski, Kyle Busch, McMurray, Stenhouse Jr.
Lap: 142/200
This article is
What is the duplicate article?
Why is this article offensive?
Where is this article plagiarized from?
Why is this article poorly edited?