Boston Red Sox: Ranking the 4 Most Underappreciated Players of 2013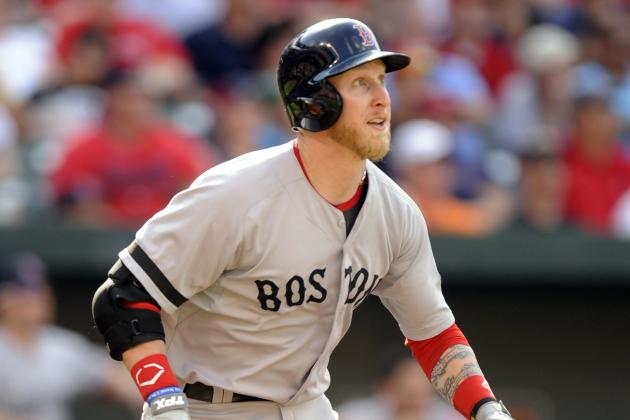 Mitchell Layton/Getty Images

With the star tandem of David Ortiz, Dustin Pedroia, Mike Napoli and Clay Buchholz, the Boston Red Sox are sitting in first place in the AL East. However, there are some players that the fans still don't think can get the job done or that have exceeded expectations and aren't getting the recognition they deserve.
Some of these players were expected to struggle, but they have instead dazzled for most of the 2013 season.
All stats from RedSox.com.
Begin Slideshow

»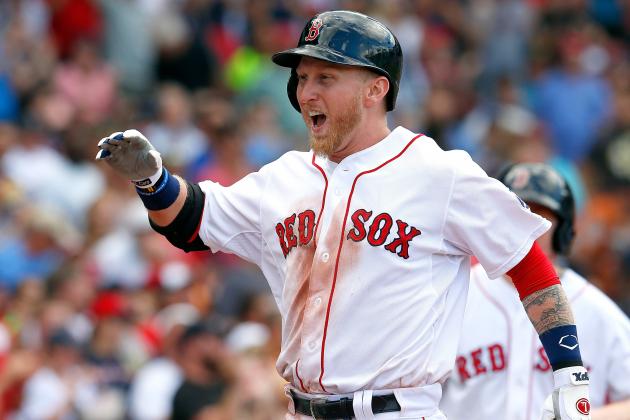 Jim Rogash/Getty Images

In just 103 at-bats, Mike Carp has really made a name for himself.
He already has 33 hits, including nine doubles, two triples and eight home runs, and he also has a .320 average. He has scored 20 times and driven in 25 batters. He does have a 32:9 strikeout-to-walk ratio, but he has really made a difference at first base and in the outfield in 2013.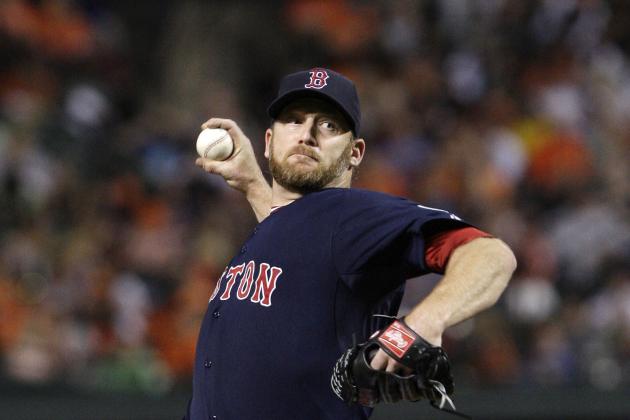 Jonathan Ernst/Getty Images

Ryan Dempster may stand at 4-7 with a 4.21 ERA in 14 starts, but he really is a great starter on this Red Sox team.
The veteran has pitched 83.1 innings in 2013, which is third to Clay Buchholz and Jon Lester. He has a team-leading 87 strikeouts and will continue to eat up innings while he is part of this rotation.
Dempster is a workhorse and will continue to dazzle throughout the season. There may be a few hiccups along the way, but look for him to gather at least 10 wins this season.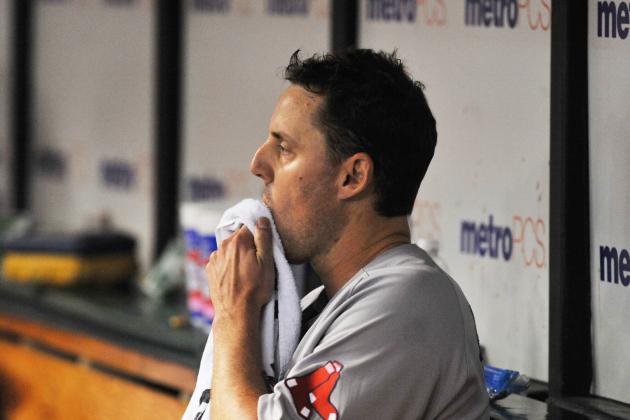 Al Messerschmidt/Getty Images

John Lackey was coming off Tommy John surgery entering the start of the 2013 season, and after a one-start scare, he has really pitched like the starter the Boston Red Sox wanted three years ago.
With a 4-5 record, Lackey has failed to get run support, but he has put together a fine 3.08 ERA in 11 starts and even has his velocity back up to 94-95 on the fastball.
He may not strike out as many guys as he did with the Los Angeles Angels, but he could be in the running for Comeback Player of the Year if he can stay on the field.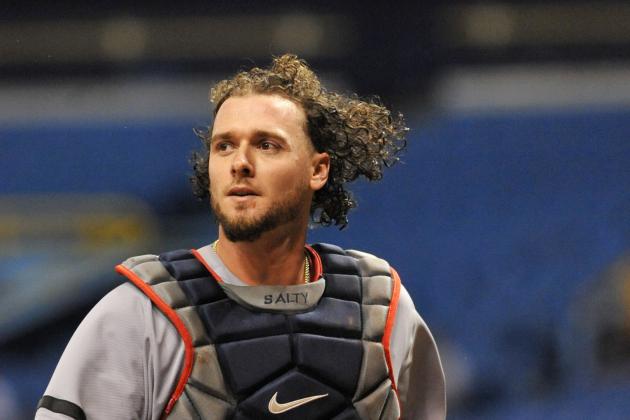 Al Messerschmidt/Getty Images

Jarrod Saltalamacchia led the Red Sox in homers in 2012, but he seemed to be a defensive liability, with one of the worst caught-stealing ratios in MLB.
This year, thanks to 2-for-2 on Saturday afternoon, he is now 7-for-40—good for 17.5 percent.
He is still putting up the offensive numbers, with eight home runs, 28 RBI and a surprising .270 batting average in 53 games. So be on the lookout for Salty at this year's All-Star game if he keeps it up for another month.