For the second consecutive year, Ryan Hunter-Reay has won the 2013 Milwaukee IndyFest after starting from the fourth post. With the victory, Hunter-Reay secured his second win of the season after taking home the gold at the Honda Grand Prix of Alabama.
That's a monumental achievement in this year's tight race for the IndyCar Series title.
Hunter-Reay won what was nothing short of a tumultuous race in which favorites had pit issues and teammates out-dueled one another on the closing laps. That was never more evident than with Marco Andretti's untimely demise and the battle between Will Power and Helio Castroneves.
When it was all said and done, however, Hunter-Reay won the Milwaukee IndyFest for the second consecutive year.
Your #IndyFest podium! @RyanHunterReay @12WillPower @h3lio #IndyCar pic.twitter.com/IeXqInt04d

— IZOD IndyCar Series (@IndyCar) June 15, 2013
A dominant outing.
Finish
Driver
Car
Manufacturer
Start
Points Won
1.
Ryan Hunter-Reay
1
Chevrolet
4
50
2.

Helio

Castroneves

3
Chevrolet
18
40
3.
Will Power
12
Chevrolet
3
35
4.
E.J.

Viso

5
Chevrolet
5
32
5.
James

Hinchcliffe

27
Chevrolet
2
30
6.
Scott Dixon
9
Honda
11
28
7.

Takuma

Sato

14
Honda
11
26
8.
Dario

Franchitti

10
Honda
17
24
9.
Justin Wilson
19
Honda
13
22
10.
Tony

Kanaan

11
Chevrolet
7
20
11.
Josef

Newgarden

67
Honda
8
19
12.
Simon

Pagenaud

77
Honda
9
18
13.
Sebastian

Saavedra

6
Chevrolet
6
17
14.
Ed Carpenter
20
Chevrolet
21
16
15.
Ryan

Briscoe

4
Chevrolet
19
15
16.
Graham Rahal
15
Honda
23
14
17.
Charlie Kimball
83
Honda
22
13
18.
James

Jakes

16
Honda
12
12
19.
Ana Beatriz
18
Honda
20
11
20.
Marco

Andretti

25
Chevrolet
1
10
21.
Tristan

Vautier

55
Honda
10
9
22.
Sebastien

Bourdais

7
Chevrolet
14
8
23.
Alex

Tagliani

98
Honda
16
7
24.
Simona De

Silvestro

78
Chevrolet
24
6
Ryan Hunter-Reay Defends His Crown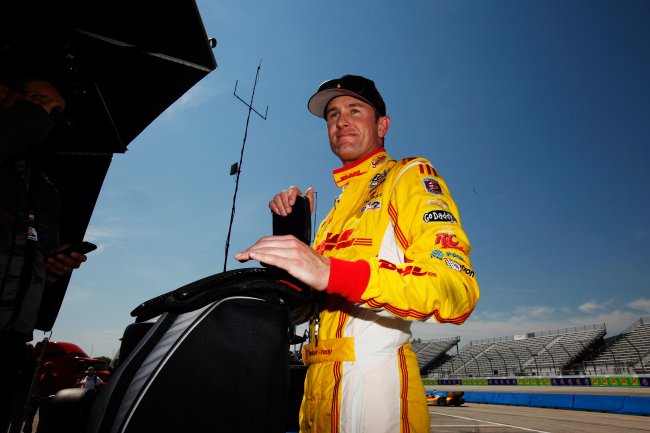 Nick Laham/Getty Images
In 2012, Ryan Hunter-Reay won the Milwaukee IndyFest and proceeded to embark on a journey to the IndyCar Series title. In 2013, Hunter-Reay took steps towards repeating as the IndyCar champion by winning this very race once again.
A win that establishes him as one of the drivers to beat.
Ryan Hunter-Reay joins Hinch as only multiple winners this year

— Eric Smith (@Ericsportsguru) June 15, 2013
"Hinch" is James Hinchcliffe, who finished fifth overall.
Hunter-Reay has been a consistent finisher, which is a key trait as he looks to win the title for the second consecutive year. If this race is any sign of what we're soon to see, however, then we're inclined to believe that Hunter-Reay will chase his top target down.
Second-place finisher and the IndyCar points leader Helio Castroneves.
Helio Castroneves Still in First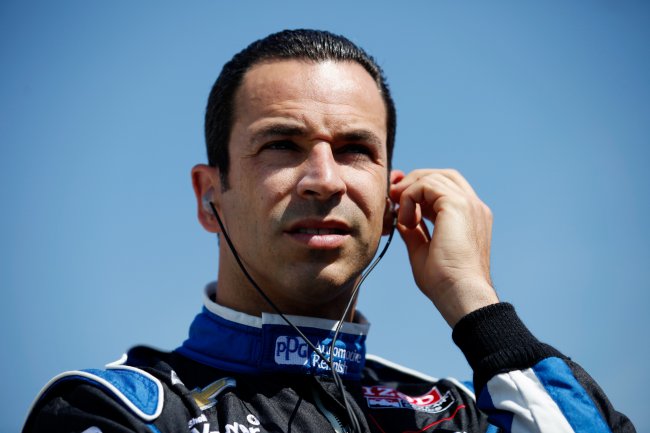 Nick Laham/Getty Images
Entering this event, Helio Castroneves led all IndyCar racers with 259 total points. After finishing second at the Milwaukee IndyFest, Castroneves added 40 points to his total and now sits at 299.
Ryan Hunter-Reay, the winner, added 50 points to reach 282 points.
Castroneves was in a tight race against Will Power for second place, which proved to be of monumental importance. Castroneves managed to edge him out, thus earning 40 points instead of 35.
A huge difference.
Castroneves now has five top five and eight top 10 finishes in nine races. At this rate, it will be hard for any driver to catch the 38-year-old.
Today's performances displayed just how dominant he can be, even without a victory.
Marco Andretti Dominates Until Lap 99
Nick Laham/Getty Images
Thus far, few racers on the Indy Car circuit has been quite as consistent as Marco Andretti. Not only does he own seven top 10 finishes in nine races, but Andretti has been in the running at every race he's participated in.
On lap 99, however, Andretti experienced car difficulties and was forced to pull out of the race—after leading for a majority of the day.
"It wasn't fuel. Nothing didn't work in the car. The dash went off... It's obviously electronic." @MarcoAndretti to @JonBeekhuis. #IndyCar

— Peter Leung (@BaronVonClutch) June 15, 2013
A gut-wrenching blow to a brilliant performance.
Andretti started from the pole and appeared to be primed and ready for his first victory of the season. After leading for XX laps, however, Andretti experienced car issues and simply could not recover.
Even as he re-entered the race after having his car completely revamped, it was too little, too late—in turn, Andretti drops to third in the points standings.