5 Players the Maple Leafs Should Avoid Drafting with Their 1st-Round Pick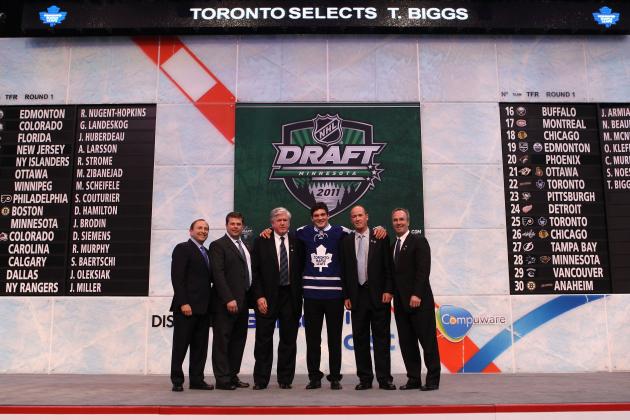 Bruce Bennett/Getty Images

With the 2013 NHL draft about two weeks away, the Toronto Maple Leafs are right in the middle of their decision-making process as they look to narrow their wanted list down to a select few.
The Leafs have had a lot of success at the draft in recent years. Whether it was taking Nazem Kadri, Morgan Rielly, Leo Komarov or Luke Schenn (turned into James van Riemsdyk), the Leafs have gotten better at analyzing talent and picking the right player.
For years, though, the Leafs either dealt their high picks or, back in the late '80s and early '90s, just picked awful players far too high.
While the Leafs may be picking the best player available regardless of position, there are still quite a few players they should look to avoid.
Here's a list of five players the Leafs should avoiding taking at the NHL draft on June 30th, 2013.
Begin Slideshow

»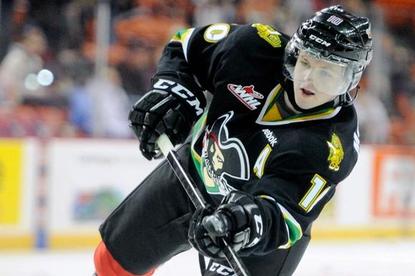 He's a high-powered offensive defenceman that offers plenty of offense and just a smidgen of defence. Josh Morrissey is set to become a first-round draft pick this year.
But the Leafs are stocked full of offensive defenceman.
Morrissey is no doubt a talented player, as evidenced by his two-goal, four-assist performance at the Under 18s this year. But he lacks size, he gets out-muscled for pucks routinely, and he's still got some work to do defensively. The Leafs would be better off going another direction.
The fact is, if I'm building a team—and in this case, the Leafs—I look to build them to eventually beat the Boston Bruins.
What does that mean? You need defenceman that can skate, move the puck, but most of all, stay composed with the puck and contain their counterparts. I feel Morrisey will be exposed against the bigger, more physical teams.
Player to Pick Instead: Wait for the second round, select defenceman Jordan Subban.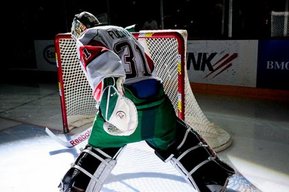 The amount of high-end goalies to come out of the Canadian Hockey League (OHL, WHL, QMJHL) in the past few years has been minimal at best.
Halifax Mooseheads goaltender Zach Fucale hopes to end that trend and become an elite goaltender one day in the NHL. He could very well end up being like Martin Brodeur, who was taken 20th overall, or he could end up like Marc-Andre Fleury and be the picture of inconsistency in the NHL.
I've said it before and I'll say it again: Professional scouts do a bang-up job identifying talented goaltenders—in the later rounds. However, when it comes to first-round picks, it's been more of a crapshoot.
It's a terrible waste to use a first-round pick on a goaltender. The Leafs did that when they drafted a goaltender, Tuukka Rask, 21st overall in 2005 and promptly traded him a year later for Andrew Raycroft.
The funny thing here is the Leafs did in fact pick the right player at No. 21. Rask was a dynamite pick, but they screwed it all up by opting for Justin Pogge over him, then dealing him for the former Calder Trophy winner Raycroft.
I suspect Fucale will have a similar career to Jonathan Bernier if he's drafted by the wrong team, much like Malcolm Subban when he was drafted by the Boston Bruins.
If Fucale is drafted by a young team needing a goaltender, look for Fucale to flourish. However, if he ends up on a team with an above-average starter already there, look for Fucale to be one of the better backups in the game and not a starter.
Player to Pick Instead: Spencer Martin likely can be found in the third round. A goaltender from Europe can be found later as well.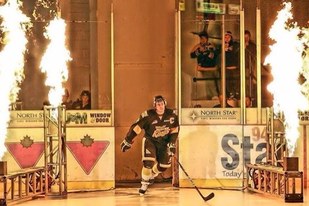 Ryan Pulock's numbers and stock took a bit of a hit this year. His Brandon Wheat Kings were not a very good team, which led to lower point totals and a poor plus-minus.
This leads me to question whether Pulock has that elite level of talent that can carry a team. Still, the Wheat Kings were last in the WHL's Eastern Conference and it wasn't Pulock's fault.
Pulock is blessed with likely the best point shot in this year's draft. His shot is hard, accurate and lethal. He can pick corners with the best of them. But his skating is his major downfall.
With Randy Carlyle's love for two-way defenceman and his relative hate for small, offensive defenceman (John Michael Liles sitting in the pressbox, Jake Gardiner not seeing much ice most the season), Pulock would likely develop more slowly with the Leafs than probably any other club in the NHL.
I have no doubt in my mind Pulock will be a star defenceman in the NHL. With Gardiner, Morgan Rielly and Matt Finn already here, I think the Leafs will need to add more defenceman with a grittier edge as opposed to the finesse-type games that the previous three possess.
Player to Pick Instead: I'd look to trade down to grab someone like Samuel Morin or Shea Theodore, but I'd also look to trade up and draft Nikita Zadorov or Rasmus Ristolainen.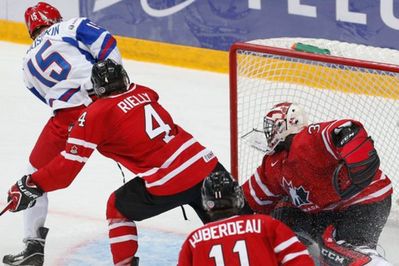 In an interview at the NHL combine, Valeri Nichushkin said he wanted to play in the NHL. With Nikita Zadorov already over in North America playing hockey, I can also cross him off the list of potential Russians to never lace them up in the NHL.
The worry I have with taking Russians is the dreaded KHL and players opting to stay in their home country and play for a higher salary.
So that means if I'm Toronto, I avoid picking guys like Pavel Buchnevich and any other Russian in the first round that has a contract with a KHL team or is indecisive about coming to North America.
A player already in North America like Nikita Zadorov or Valentin Zykov are more likely to go in the first round because they are actually playing in North America.
Even though they might possess some of the best hands in the draft, I just don't want the Leafs to waste a pick like to what happened with the Washington Capitals and their selection of Evgeny Kuznetsov. He still hasn't hit the ice in the NHL despite having more than enough talent to play in the big show.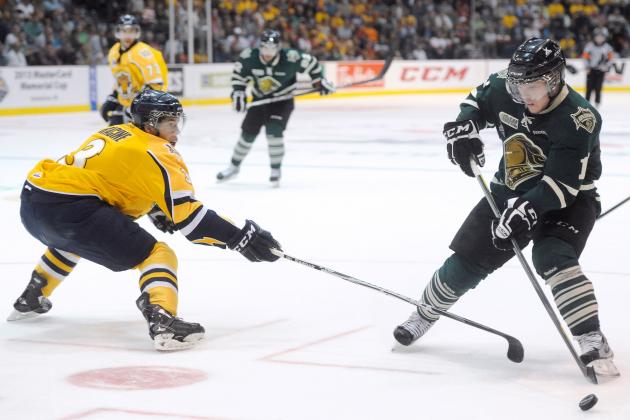 Richard Wolowicz/Getty Images

Max Domi is undoubtedly one of the most talented players in the NHL draft this year, but his game is very similar to that of current Leaf Nazem Kadri.
Domi is extremely talented offensively, but he is plagued by the same problems Kadri has in the defensive zone. He has a tendency to turn the puck over and make fancy plays instead of electing to go the safer route.
Domi is built like a sturdy brick wall. He's nearly impossible to knock off the puck because of his short stature and large bottom half.
Because of his ties to his father Tie Domi, picking his son Max seems suitable for the Leafs. However, Domi would be an unpolished project for the Leafs. They would need to polish him up to play Randy Carlyle-style hockey. Right now, Domi's two-way game isn't quite there.
He could develop into an elite playmaker, or he could develop into a Steve Ott-type of pest center with hands. It's up to Domi in which direction he wants to head.
Player to Pick Instead: Teammate Bo Horvat possesses a much better two-way game and projects more like a Doug Gilmour-type of two-way center.