The Ironman UK 2013 is set to take place Sunday June 16th, and this exciting event will feature former champions and rising newcomers who all have a shot at winning.
The Ironman 70.3 series features events all over the world, culminating in a world championship in Henderson, Nevada at Lake Las Vegas.
The winner of this event automatically qualifies for the world championships.
The race features a 1.2-mile swim course, followed by a 56.4-mile bike course, culminating with a 13.1-mile run course. It is the ultimate test of endurance.
Below there is information on the route, date, start time and TV listings. Below that is a preview of the race.
Route
Date
Start Time
TV Info

Wimbleball

Lake

Sunday, June 16th

7 AM BST

2 AM ET

Channel 4 UK
*Live results can also be followed on the Ironman website here.
Route Preview
The Ironman UK is one of the toughest courses in the world and with good reason. With a combination of hills, steep declines and sharp hills, Wimbleball will test these athletes.
The swim course starts things off, with a one-lap 1.2-mile dip in the lake. Each competitor has an hour and 10 minutes to complete the leg.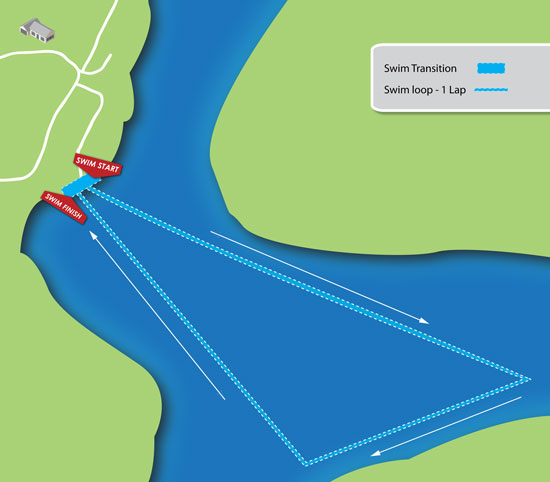 This is followed by a 56.4-mile bike course, which features 52 hills and nearly a mile of climbing. This two-lap course leaves Wimbleball Lake and heads into the picturesque Exmoor National Park.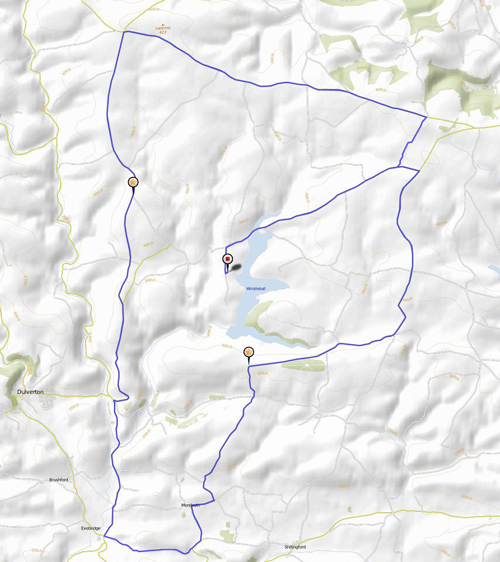 Finally, after surviving the first two legs, the competitors head to the run course, a 13.1-mile mix of terrain. Each terrain has its own climbing portion.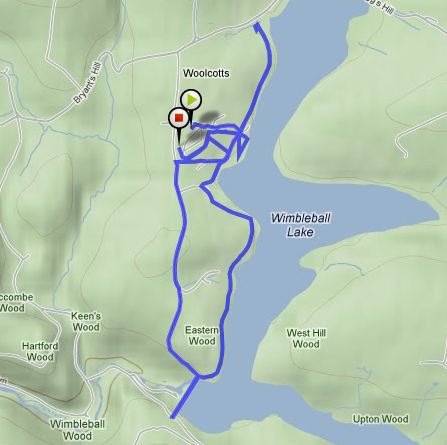 Top Competitors
The favorite is three-time champion Fraser Cartmel. Last winning in 2010, Cartmel finished the grueling course in four hours, 17 minutes and three seconds.
Starting the day earlyish. Swim done, coffee done, bike packing about to begin for our trip to @IRONMANUK703 tomorrow. Who else is off down?

— Fraser Cartmell (@Frasertri) June 13, 2013
His biggest competition will be 2011 champ Mikel Elgezabal. In addition, he will have to compete against Olympic triathletes Tim Don and Will Clarke. Don finished third at the South Africa race, and Clarke finished in second place in St. Croix.
Don told Ironman.com that he's enjoying his newfound foray into 70.3 competitions, saying "having raced ITU distance since 1994, I'm loving my entry into 70.3 and embracing this new experience."
Clarke tweeted his displeasure at the weather for the weekend:
Sorry guys but weather for @IRONMANUK703 is looking a bit grim...You should be used to it by now though eh ;) http://t.co/pCcHMyRuog

— Will Clarke (@Theclarke) June 11, 2013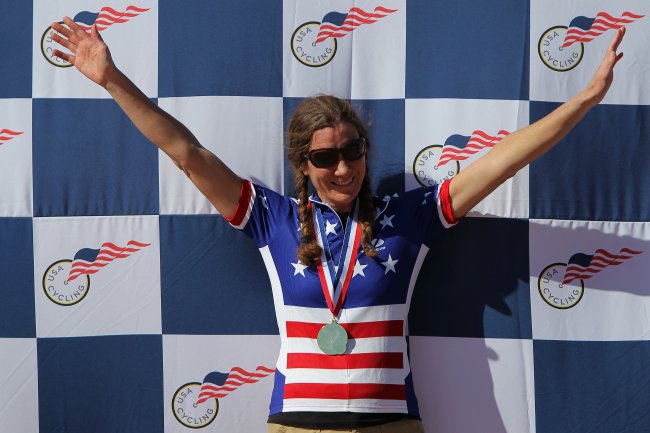 Doug Pensinger/Getty Images
The woman's favorite is Cat Morrison. She has won two gold medals in the World Duathlon Long Distance Championship, and she also won the 70.3 in St. Croix earlier this year. Defending champion Eimear Mullan is also competing and has a shot at winning.
My kit may have changed colour but the Green Machine lives on :) @wheelworx @FeltBicycles @IRONMANUK703 pic.twitter.com/D9qqiCPh0i

— Eimear Mullan (@the_e_m_u) June 14, 2013
This will surely be a fantastic event. At one of the most grueling courses in the world, in one of the most grueling sports in the world, Wimbleball will push to these athletes to the limit. The stunning background belies the fact that the course is the toughest opponent. Its steep hills and impossibly sharp hills require the utmost focus and athleticism.
The event, which always plays to a packed crowd at Wimbleball, will be fun to watch. The showdown between Morrison and Mullan, two of the best on the women's circuit, could come down to the wire. Don and Clarke have a legitimate chance of upsetting Cartmel, although Cartmel's experience in these races will serve him well.
Whoever wins, they will earn the title—it's impossible to win at Wimbleball on a fluke.