Tiger Woods at US Open Golf 2013: Day 2 Recap and Twitter Reaction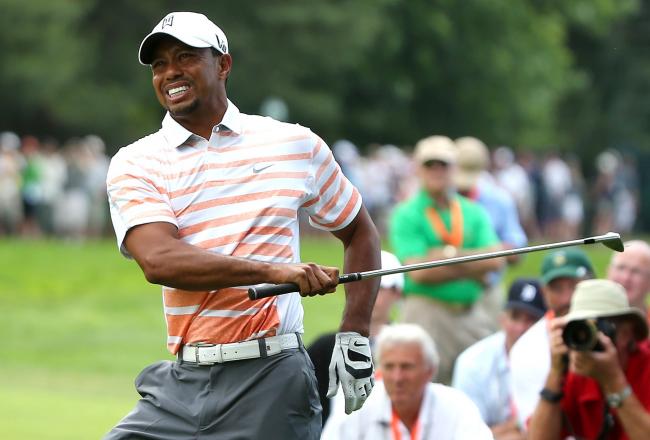 Tiger Woods is known for his legendary ability to grind and often score better than he should with clutch play, and that was no exception in Friday's action at the 2013 U.S. Open.
The top-ranked player in the world had to deal with a nagging left elbow injury while completing his first round in the morning due to the prior day's two rain delays. Woods went plus-one on his final eight holes to card a 73 in Round 1 and then turned around to gut through an even-par 70 at Merion Golf Club in Ardmore, Pa., which put him at three over par overall through 36 holes.