5 Boston Red Sox Players Who Are Proving Their Doubters Wrong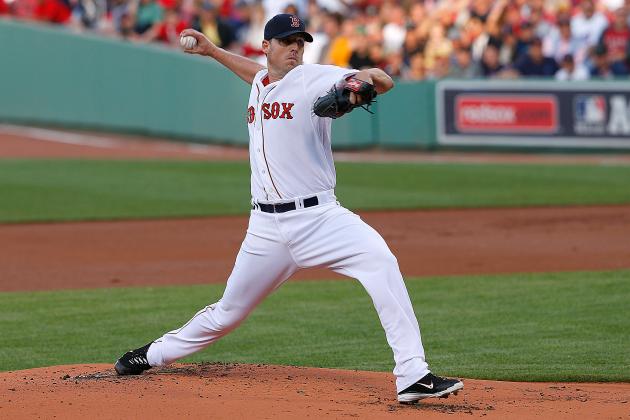 Jim Rogash/Getty Images
John Lackey is one of several Red Sox players who have surprised in 2013.
At 41-27, the Boston Red Sox have been one of the biggest surprises in baseball this season as they put to rest the memories of their dismal 2012 season.
Currently sitting atop the AL East as co-owners of the second-best record in the majors, the Red Sox have done it with a nice mixture of hitting (leading the majors in runs scored by a healthy margin) and solid pitching (12th in MLB in ERA).
The major reason for their success this season has been the fact that players who many assumed would be fringe contributors at best have emerged as key cogs in the offense and pitching.
While players like Dustin Pedroia and David Ortiz have played as well as expected, others like Mike Carp were a question mark to even make the team, let alone be key factors.
Whether the Sox can maintain this pace all season is another story. For now, they are happy to ride their unexpected contributions and sit on top of their highly competitive division.
Here are five Red Sox players who are proving their doubters wrong.
Begin Slideshow

»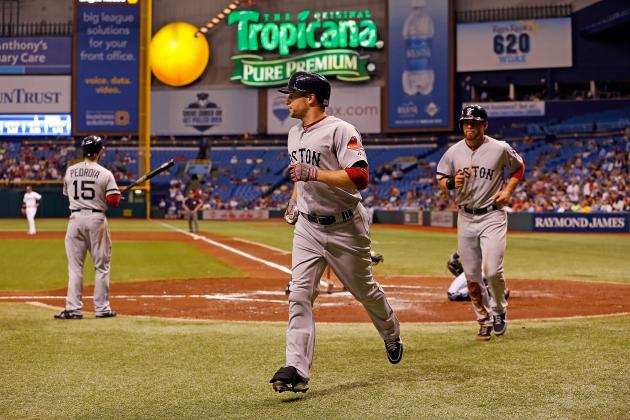 J. Meric/Getty Images

Perhaps nobody on the Red Sox roster has been doubted more his entire career than Daniel Nava.
His fairy-tale story has been pretty well told by now, but what is really the most amazing part of it has been his performance this season.
Considering that he was working out at first base in addition to the corner outfield spots in hopes of just making the team, the fact that Nava has been Boston's most reliably productive outfielder is nothing short of remarkable.
He is second on the team in OPS, home runs, runs scored and RBI, hitting in pretty much every spot in the lineup.
While it remains to be seen whether he can do it for the whole season (he's already nearing a career high in single-season at bats), Nava's success has sparked the best offense in the majors this season.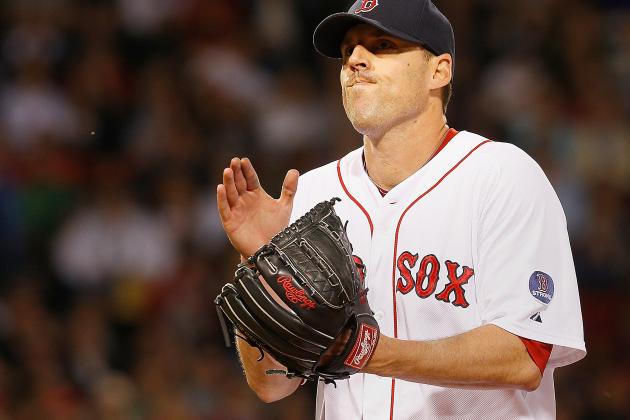 Jim Rogash/Getty Images

You couldn't get much lower in the opinion of Red Sox fans than John Lackey was before this season.
To be fair, a lot of the criticism was deserved. You can't expect a pitcher like Lackey to make $15 million per season, put up a cumulative 5.26 ERA and not be detested.
However, the way Lackey has rebounded this season after sitting out 2012 following Tommy John surgery has been a huge boost to the Red Sox's pitching staff.
The right-hander is throwing like he did as a member of the Los Angeles Angels, posting his best strikeout-per-nine-innings ratio rate since 2005 and his lowest ERA since 2007. The big question is if his surgically repaired elbow holds up for the grind of a 200-plus innings season, or if the Sox will purposefully try to get him rest during the year.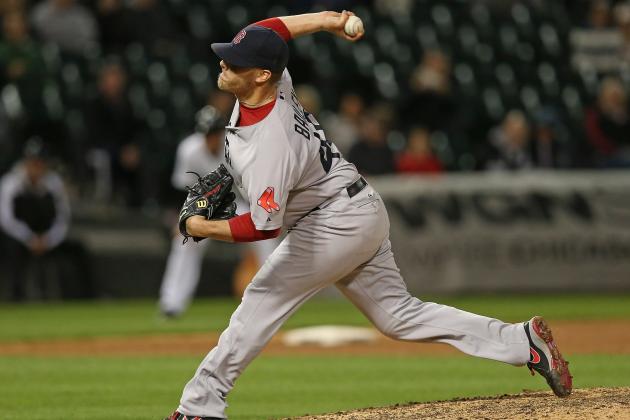 Jonathan Daniel/Getty Images

While injuries have reared their ugly head once again for the Sox's closer, Andrew Bailey's four-week stint on the DL will seem like little more than a mild inconvenience if he continues at his current pace.
Let's not forget that this is a pitcher who began the year as a forgotten setup man for new closer Joel Hanrahan.
Bailey has responded with what may be the finest season of his career, striking out an amazing 12.8 hitters per nine innings to rank sixth among all relievers and fourth among closers. Since returning from the DL, he has allowed runs in just two of his eight appearances, and one of those was mop-up duty in a non-save situation.
So long as he can remain healthy, Bailey is a huge asset in the back end of the bullpen and, at least temporarily, will quell any fans' cries for the Sox to get a "real" closer.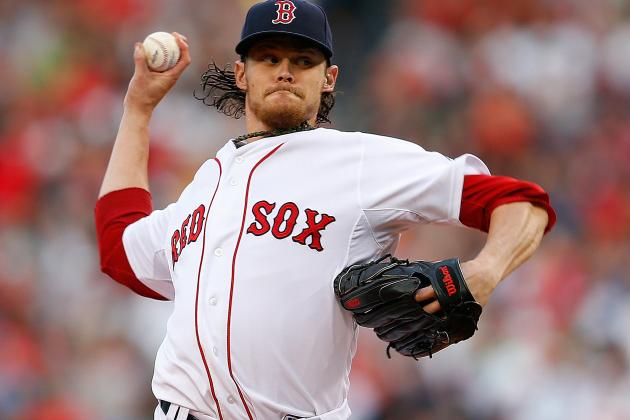 Jim Rogash/Getty Images

While his nagging upper-body injuries are a cause for concern, Clay Buchholz has proven that his breakout 2010 season was no aberration and that when healthy he can be a true front-line starter.
Even this season, Buchholz has had to prove himself in the wake of allegations that he used a spitball. However, since Blue Jays broadcaster Jack Morris made his baseless allegations against Buchholz and consequently apologized, according to Gordon Edes of ESPNBoston.com, the lanky right-hander has gone 3-0 with a 2.50 ERA.
Throw out his start immediately after all the media fury ensued, and his ERA has gone down to 1.87. Simply put, Buchholz has been the best pitcher in the AL this season.
As with most of these breakout stars, the issue is one of health. If he can shake his nagging shoulder woes and neck stiffness that have forced him to have several of his starts pushed back, Buchholz will be a leading candidate for the AL Cy Young Award.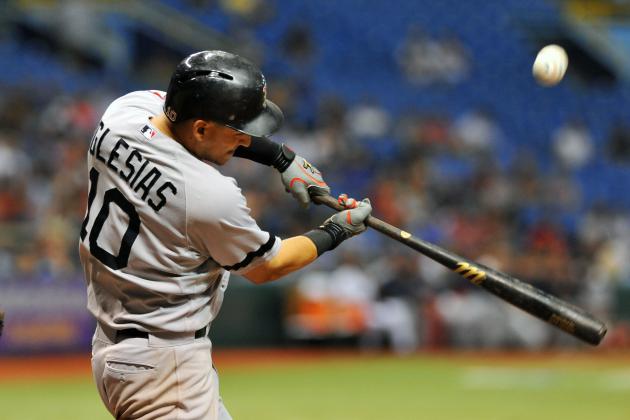 Al Messerschmidt/Getty Images

For the few of us who watched the 2012 Red Sox last September, there was not much to like about Jose Iglesias at the plate.
He looked totally overmatched, and no matter how many incredible plays he made at shortstop, it was impossible to ignore the fact that he could barely get the bat on the ball.
Nine months later, it seems as if Iglesias is not only the shortstop of the future for the Sox, but also could probably be the shortstop of the present.
While it's a limited sample size, the fact that he's hitting .449 and has a 1.071 OPS is impossible to ignore, and if Stephen Drew and/or Will Middlebrooks continue to struggle, the Sox will face increasing pressure to make Iglesias an everyday player.
Granted, some of Iglesias' stats are misleading. He is hitting a ridiculous .523 for balls in play, which is a completely unsustainable number that will eventually correct itself. What can't be denied is that he is driving the ball better than he ever has in his career, and has earned the right to keep getting at-bats until pitchers prove they can get him out.