Sportscasters: The Best of the NFL Network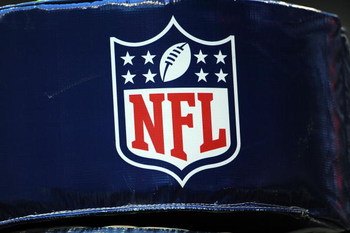 Asked to present an article about my local sportscasters, I responded that I don't have local sportscasters!
I live way out in the west Texas mountains, and the closest local sportscasters are 200 miles north and west of me!
That is, Midland-Odessa or El Paso.
I don't get "local" radio or TV, either.
I get XM Satellite Radio (ESPN and FOX Sports) and DirecTV Satellite television (the same, plus MLB Network, NFL Network, etc.).
So, since the NFL Network is the only "local" sports network I watch regularly, here is my slideshow on the best of the NFL Network.
Best NFL Total Access Anchor—Rich Eisen
What I love about this guy, while watching NFL Total Access, is his calm as opposed to Dieon Sanders' excitability, and the fact that he likes to hog the show.
Eisen is calm with that savvy voice of his, as if he knows just how sexy it is!
And I like his delivery, dress, and professionalism.
Quite a counterbalance to Sanders and Faulk.
Best NFL Network Female Anchor—Alex Flanagan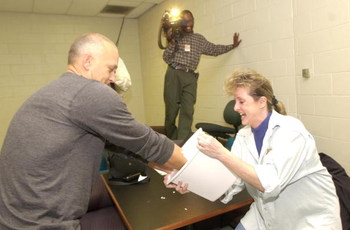 Kara Henderson is also good, but I couldn't find a photo of her.
Kara does the field reporting and Alex does co-anchor on some Total Access shows.
Not sexy like Lindsey Soto, but more professional sounding.
Best Draft Analyst—Mike Mayock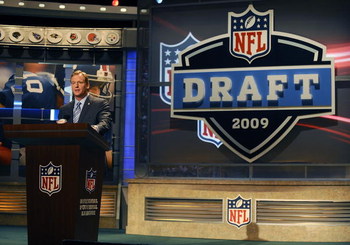 I think I learned more about the various top rated draft prospects for 2009 from Mike Mayock's appearances on the network's "Path to the Draft" show than anywhere else.
Another cool professional.
Most Fun NFL Network Personality—Deion Sanders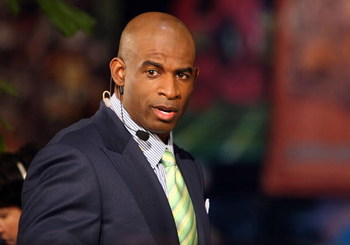 While Rich Eisen makes NFL Total Access more informative and professional, Sanders makes it fun with his enthusiasm and funniness.
He gives it "Bling."
Speaking of "Bling," while watching the NFL show, "On the Road with NFL Total Access," the crew took a tour stop at Sanders' home, which looks like it cost a few gadzillion dollars.
The highlight of the tour was his clothing closet, which Eisen said was "bigger" than his own house!
A clip showed Sanders showing his son all his cuff links, a whole drawer full!
And then there are the 1500 suits...
Best NFL Network Now Reporter—Paul Burmeister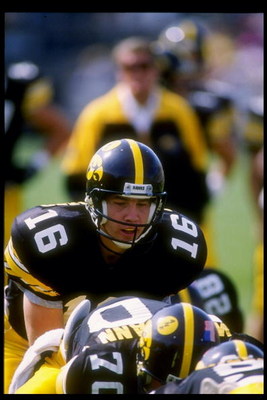 When "NFL Network Now" breaks into a show (usually a game), I'm watching.
Burmeister's assurance that the news is fit to air makes it worthwhile, usually.
Sexiest Man on NFL Network—Steve Mariucci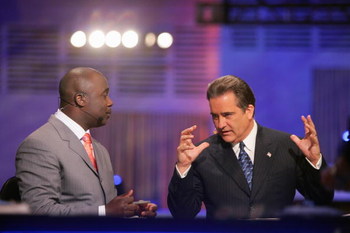 Yeah, I know he's a bit older than "sexy" would be expected to be, but what do you want from a 50-plus year old woman?
Love that hair!
Sexiest Female—Lindsay Soto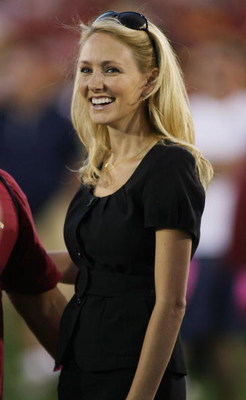 She looks sexier on TV, believe me.
Most Serious Color Analyst—Warren Sapp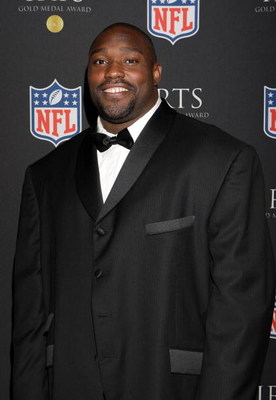 Sapp is cool because when someone on the Network needs a strong opinion about some burning issue such as whether or not the Broncos can replace Jay Cutler, Sapp always seems to give the most rational response.
Best NFL Network Show—NFL Replay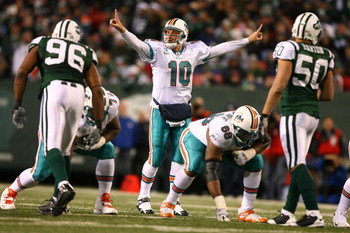 Since I don't live in a "major market" and tend to see games on NBC, CBS, and Fox loaded with the Giants, Cowboys, Patriots, Steelers, and other perennial playoff teams, these networks seem to think this is all anyone cares about—and when they do show my Dolphins it's early afternoon, and I'm not home then.
NFL Replay will show, during the following week, (as well as now in the offseason) the four best games on the given Sunday that I likely missed.
The final week of the 2008 season, I saw the Dolphins-Jets game for the AFC East title, and I got to watch this great game because of NFL Replay.
Best NFL Network Special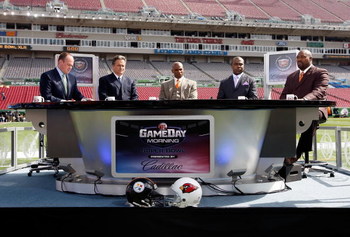 Worth the watch just to see Deion Sanders' closet, and the Ravens beating the Cowboys in the final game at Texas Stadium.
I live in Texas, but that doesn't mean I have to like the Cowboys!
Worst Moment on NFL Network
The day Jay Cutler was traded from the Broncos to the Bears, around 3:30 PM, the show I was watching was interrupted—for the next hour!
Jay Cutler's trade implications had to be bisected and dissected by every NFL commentator from Rich Eisen to Marshall Faulk to even Alex Flanagan...for a whole hour.
And then it was trisected at the end of the hour on NFL Total Access—for another hour!
And why was this so terrible?
Because the show that was interrupted was the NFL Films playing of that classic 1981 overtime game, "The Hook and Ladder Game," between Miami and San Diego, won by the Chargers on Rolf Bernichke's overtime FG.
Miami, behind 24-0 with David Woodley's inept play, got Don Strock in there and he proceeded to pull within a touchdown by halftime, using the "hook and ladder" play from him to Duriel Harris, who flea flickered to Nat Moore headed into the end zone.
The Dolphins near comeback win was the most exciting game I had ever seen on TV up to that point, and I was recording the game on DVD!
Keep Reading