The U.S. Open will always be the first major tournament that Rory McIlroy ever won. Assuming that designation has a special place in his heart, the 2013 US Open at Merion Golf Club this week will be a place to both reflect on success and build for the future.
It's also a place for revenge after missing the cut at the Open last year.
McIlroy was one of a number of golfers who had to head to the clubhouse early on Thursday evening, as darkness fell on Merion after two separate suspensions of play knocked the time frame back considerably to the point that play had to be halted by the USGA.
Despite the early finish, McIlroy has to be happy with his opening round.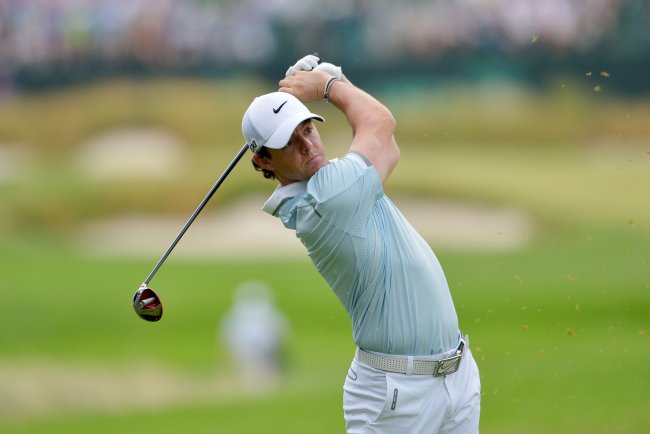 Drew Hallowell/Getty Images
Through 11 holes, McIlroy is tied for 16th at even par, staying near the top of the leaderboard that is currently home for Luke Donald (-4), Phil Mickelson (-3) and a slew of other golfers that includes 2013 Masters winner Adam Scott at two-under.