Phil Mickelson reigned atop the leaderboard at three-under for the majority of Thursday's U.S. Open action, but Luke Donald came on late to overtake him at minus-four. Mickelson is in the clubhouse with a 67, but Donald still has time in his opening round to pad his lead or perhaps fall off the pace.
Reigning Masters champion Adam Scott played alongside Tiger Woods and Rory McIlroy and outplayed them.
Woods is at two-over, and McIlroy is even, while Scott matched Mickelson at three-under par through 11 holes. FOX Sports' Robert Lusetich chimed in on the Grand Slam hype when Scott briefly shared the lead:
How's that Grand Slam looking? #AdamScott co-leader #USOpen

— Robert Lusetich (@RobertLusetich) June 14, 2013
Donald notched three consecutive birdies at holes 11 through 13 to cap off his day, but the final five holes are where Merion Golf Club really flexes its muscles. It's conceivable that he could struggle on that stretch of this world-class venue in Ardmore, Pennsylvania.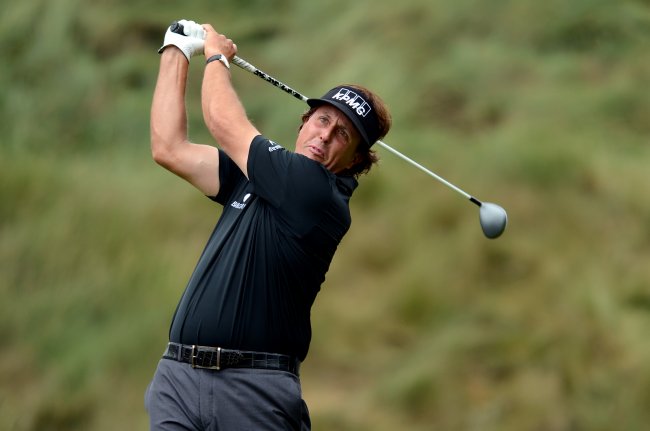 David Cannon/Getty Images