Final Predictions for 2013 NHL Awards
Bruce Bennett/Getty Images
Malkin took home three major awards last year.
The NHL decided not to have a bonanza for the 2013 NHL Awards this year because of the lockout, and the award winners will be identified on Friday and Saturday. Sidney Crosby, Alex Ovechkin and other stars are up for numerous awards, but who will win?
There are a number of trophy races such as the Hart and Vezina that will be close, and it will be interesting to see how each voter filled out their ballot. Here are the final predictions for each 2013 NHL award.
Begin Slideshow

»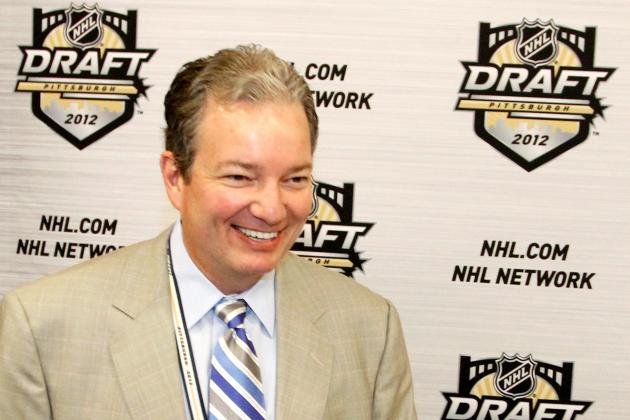 Justin K. Aller/Getty Images
Shero has done a good job as Penguins GM.
Ray Shero will win this award because of his bold moves at the deadline. It doesn't matter that the deals didn't pan out, because Shero acquired talented players without sacrificing the future or depth.
The biggest loss was blueliner Joe Morrow in a deal for Brenden Morrow, but the Penguins have a ton of young depth on the blue line. Shero has made some masterful moves throughout his career as a general manager, and his deals at the deadline really strengthened the Penguins roster.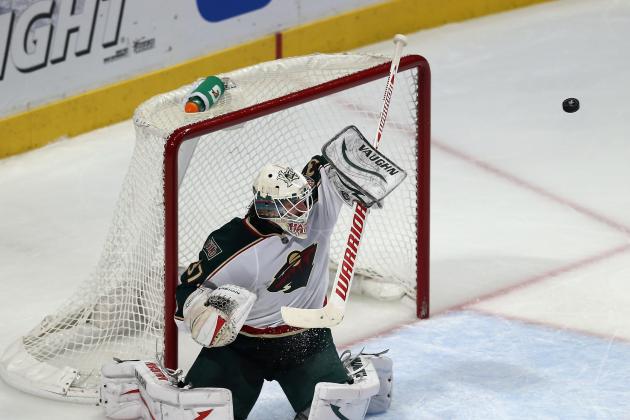 Jonathan Daniel/Getty Images
Harding deserves this award.
Josh Harding deserves to win this award, and he should take it by a wide margin. Harding plays the most difficult position in the NHL, and he did it while battling multiple sclerosis. The disease affects the nervous system, and treatment can only contain the symptoms to a certain degree.
Harding stepped in for Niklas Backstrom during the playoffs, and he performed admirably. This should be a lopsided vote, and Harding deserves to be recognized for his perseverance.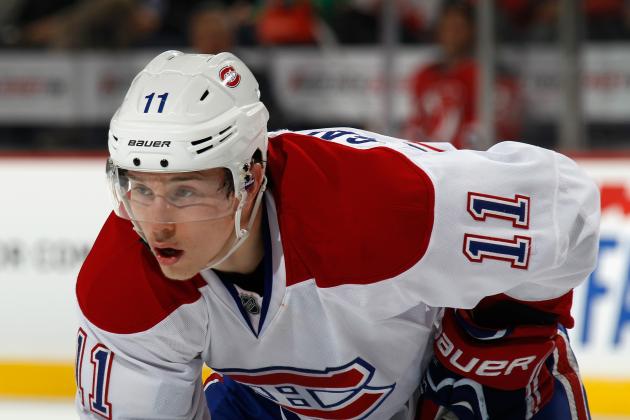 Bruce Bennett/Getty Images
Gallagher had an exceptional year with Montreal.
Brendan Gallagher had a solid rookie season, and he will win the Calder Trophy because of his all-around play. Gallagher was one of the NHL's top two-way rookies. He had the fourth-highest points-per-game average among first-year players and he played important minutes for the Montreal Canadiens.
The Canadiens used Gallagher in many roles, including special teams, and his success as a 21-year-old should be acknowledged with a Calder Trophy.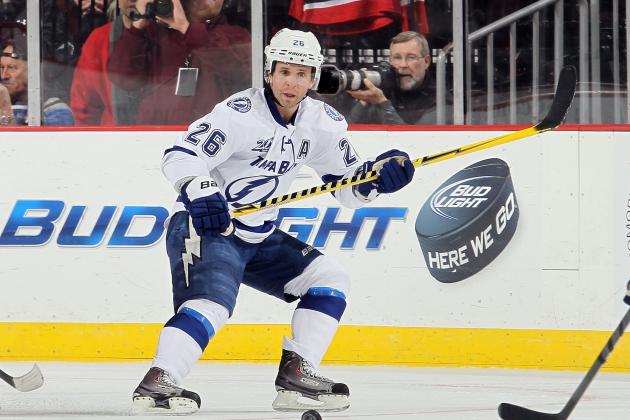 Jim McIsaac/Getty Images
St. Louis is a classy top scorer for the Lightning.
Martin St. Louis will walk away with another Lady Byng Trophy this year because of his gentlemanly play. He was the NHL's top scorer in 2012-13, and generally, the Lady Byng goes to the player with the most points and least amount of penalty minutes.
St. Louis is effective at excelling at the NHL level without taking many penalties, and it is an underrated skill possessed by only a select group of players.
Given St. Louis' stature and reputation, he should be a shoo-in to win his third Lady Byng Trophy.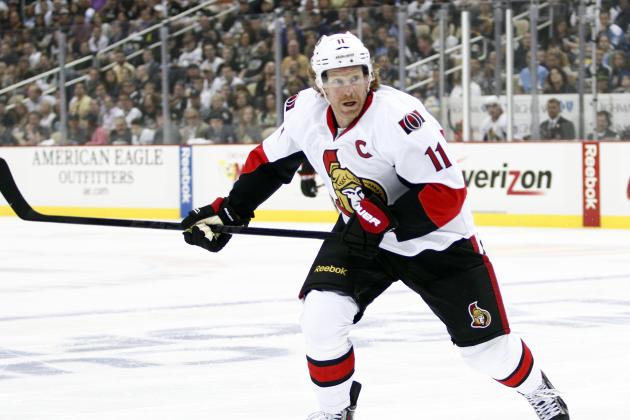 Justin K. Aller/Getty Images
Alfredsson could announce his retirement after this season.
The Ottawa Senators should not have made the playoffs this year because of numerous injuries. After losing their top center and defenseman, the Senators were in tough shape, but Daniel Alfredsson was able to lead a team of youngsters into the playoffs.
By all accounts, the Sens should have fallen to the bottom of the conference, but Alfredsson helped keep his squad motivated and focused on the future.
Alfredsson has had a lengthy career, and he is a revered leader who will be rewarded for his work this season.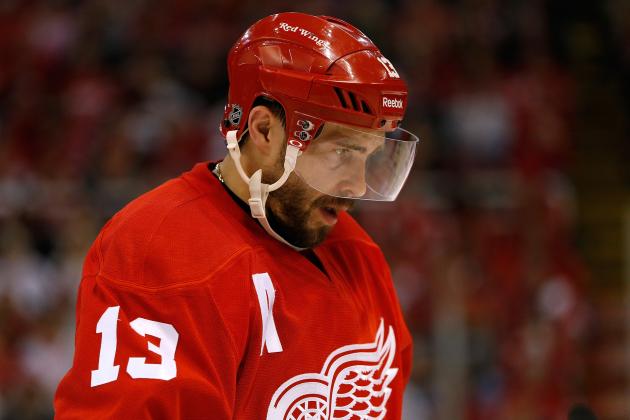 Gregory Shamus/Getty Images
Pavel Datsyuk is a savvy veteran, and one of the NHL's best players.
Pavel Datsyuk is an elite two-way player who should capture another Selke Trophy this year. He scored 49 points and he was a plus-21. The Red Wings' top center is the NHL's best puck-handler, and his ability to generate offense from defensive play is uncanny.
He led the league is takeaways, excelled on faceoffs and was a good all-around contributor. Datsyuk is a player who is sometimes underrated, and that shouldn't be the case because he is one of the league's most complete players.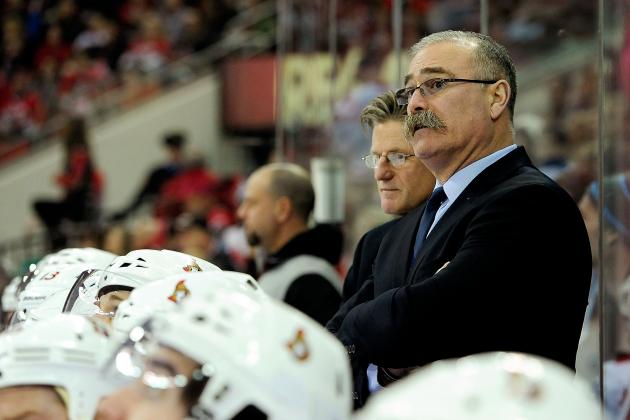 Grant Halverson/Getty Images
MacLean did a masterful job with a depleted lineup this season.
Paul MacLean was the NHL's best coach this year. He had the task of leading a roster full of young players, and the Senators made the playoffs without their top center and defenseman in the lineup.
MacLean is a former assistant of Detroit Red Wings' bench boss Mike Babcock, and it was evident this year that he learned a lot under Babcock. Babcock is known for his methodical approach and low-key demeanor, and MacLean exhibited some of those qualities this season. MacLean made the most of what he had this year, and he should be commended for his efforts.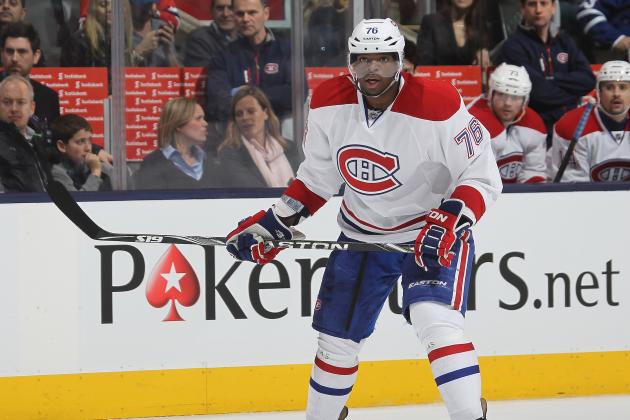 Claus Andersen/Getty Images
Subban had a breakout season with the Canadiens.
According to Nick Kypreos, P.K. Subban has already won this award.
Confirmed word out of Montreal and NY is #Canadian P.K Subban will be announced during Cup final as the winner of #NHL 2013 Norris trophy.

— Nick Kypreos (@RealKyper) June 10, 2013
Subban had a masterful year offensively and defensively, and he deserved to win this award because of his complete play. The only person who is probably upset is Marc Bergevin because Subban can ask for more money once his contract is up.
The Canadiens' blueliner sought a longer contract when his last deal was up, but he eventually agreed to a two-year deal. In this situation, the Canadiens lose and Subban wins, but this young blueliner was going to eventually hit the jackpot.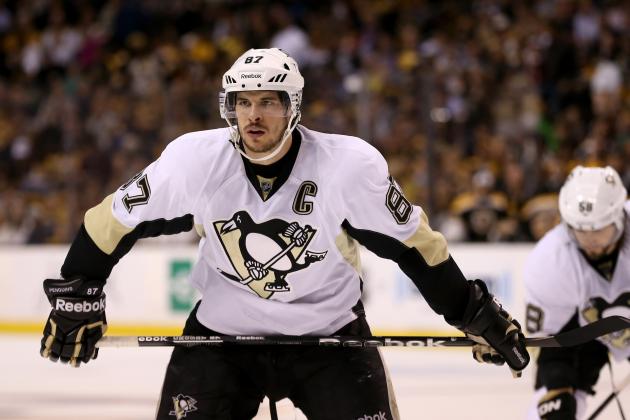 Bruce Bennett/Getty Images
Crosby is a great player who should be rewarded for his efforts.
Sidney Crosby was the league's most outstanding player in 2013. He would have run away with the scoring race if he had played a complete season. Crosby is a candidate for the Hart Trophy as well, and there is a lot of hoopla that he shouldn't be the MVP because of the time he missed.
Crosby missed the last quarter of the season, but how would his overall production be valued if he had missed the first quarter of the season instead? The argument is full of holes because he was at an elite level when he played, and he shouldn't be penalized for time missed.
He should be judged on the time he played, and for that reason, he should win this award. You maybe can make the argument that he wasn't his team's most valuable player, but he certainly was their best player.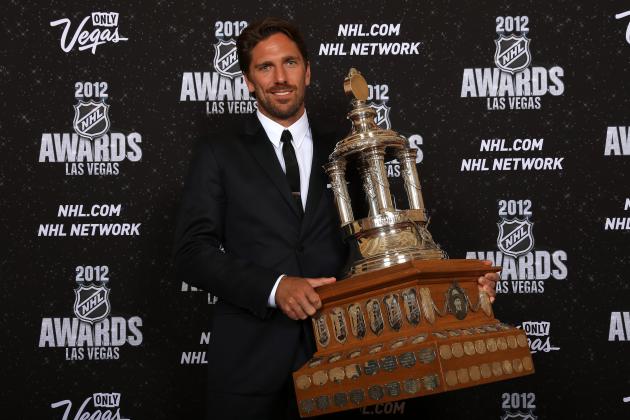 Bruce Bennett/Getty Images
Lundqvist will win this award by a slim margin.
Sergei Bobrovsky should win this award, but Henrik Lundqvist will win the Vezina for a second time. Bobrovsky was the league's top netminder this year, but he will be hurt in the vote because Antti Niemi was also nominated.
The voters for this award are the NHL general managers, and odds are Lundqvist will take a majority of the Eastern votes while Niemi and Bobrovsky will split the Western vote. It's also likely Glen Sather and Ray Shero didn't watch many Blue Jacket and Sharks games.
Not every general manager watches every game, but the lack of interconference games could impact the vote.
This is also an award where name recognition plays a factor. The stats between each goalie were very close, and Lundqvist is the biggest name out of the three. Lundqvist is an elite goalie and he will win the award, but Bobrovsky truly deserves it this year.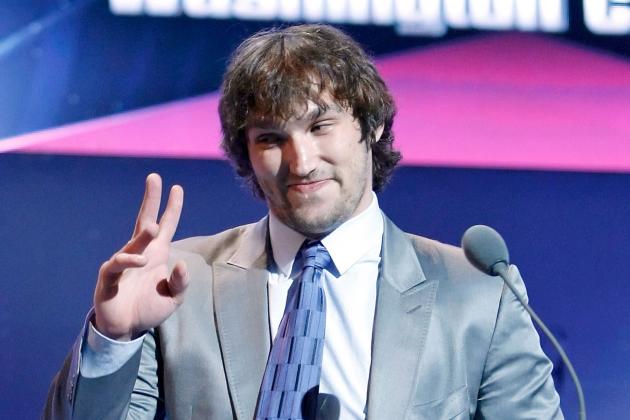 Ethan Miller/Getty Images
Ovechkin will win his third Hart Trophy.
Alex Ovechkin is going to win this award, but he shouldn't. If the definition of the award was truly taken into account, John Tavares would win this award. He was the most valuable to his team of the three candidates, but he won't win.
Ovechkin will win this award because he got hot at the end of the year, and he led the Washington Capitals into the playoffs. He was one of the NHL's best players for the second half of the season, and he got the attention of the voters when the ballots were distributed.
Coincidentally, Tavares cooled down a bit, but he was a huge reason why the New York Islanders made the playoffs.
You can't dispute what Ovechkin accomplished for the Capitals, but he wasn't the most valuable player to his team all year long.