Ranking the MLB Top 15 Rookie of the Year Seasons Since 1980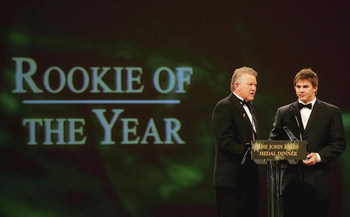 Since 1980, there have been 58 Rookie Of The Year (ROY) winners.
Some of the winners were a flash in the pan, some have put together stats that are Hall-of-Fame worthy, but most had solid careers which spanned a dozen of years.
This slide show will list the top 15 ROY seasons since 1980.
As always, please let me know your thoughts.
No. 15: Alvin Davis (Seattle Mariners)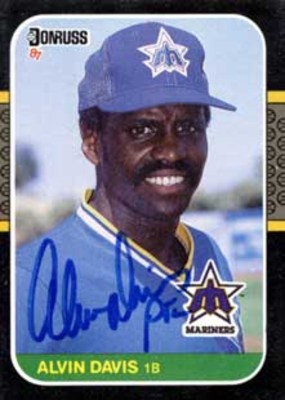 Before Junior, there was "Mr. Mariner" Alvin Davis.
Davis was the 1984 AL ROY winner, beating out team mate Mark Langston, who finished 12th in the MVP ballot.
Stats—.284, 80 runs, 27 hr, and 116 RBI
Years Later:
Alvin lasted nine seasons (eight with Seattle), batting .280 and hitting 160 career home runs.
Though he was steady during his career, his rookie season would be the only year he was selected to the All-Star game.
No. 14: Hanley Ramirez (Florida Marlins)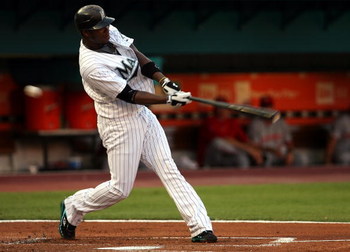 Drafted by the Red Sox, in 2000, Hanley Ramirez won the ROY award in '06 as a member of the Florida Marlins.
The Marlins obtained Ramirez and three others for Josh Beckett, Mike Lowell, and Guillermo Mota.
Stats—.292, 119 runs, 46 doubles, 11 triples, 17 hr, and 51 SB
Years Later:
Hanley progressed the next two years after winning the award.
At the age of 25, he is a favorite to win the NL MVP in the near future.
The Marlins dropped Ramirez to third in the lineup in '09, which should only help him in the MVP race.
No. 13: Carlos Beltran (Kansas City Royals)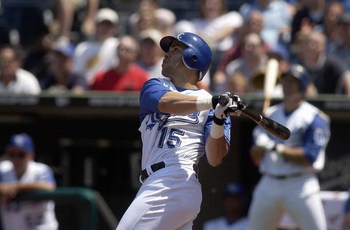 Drafted in the second round of the 1995 amateur draft, Carlos Beltran is one of the ROY winners ('99) who may put up Hall-of-Fame stats by the time he retires.
Stats—.293, 112 runs, 22 hr, 108 RBI, and 27 SB
Years Later:
After playing six seasons with the Royals and a half of a season with the Astros, Beltran signed a lucrative deal with the NY Mets prior to the 2005 season.
With the Mets, Beltran has achieved the status of being one of the best all around players in the game.
He has won three Gold Gloves and appeared in three All-Star games with the Mets.
No. 12: Nomar Garciaparra (Boston Red Sox)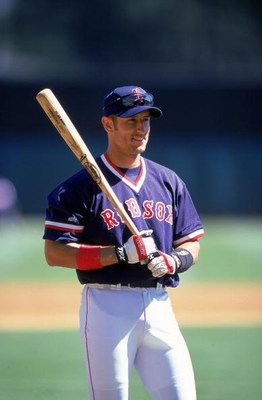 Along with Arod, Nomar Garciaparra pioneered the Golden Age of shortstops, as he won the '97 ROY award, and finished 8th in the MVP ballot.
Stats—.306, 122 runs, 30 hr, 98 RBI, and 22 SB
Years Later:
Nomar went on to be the runner-up for MVP the next year and finished in the Top 12 five other times.
Unfortunately, injuries have wiped approximately two-and-a-half years, and at the age of 35, looks to be heading to retirement in the next year or two.
No. 11: Todd Worrell (St. Louis Cardinals)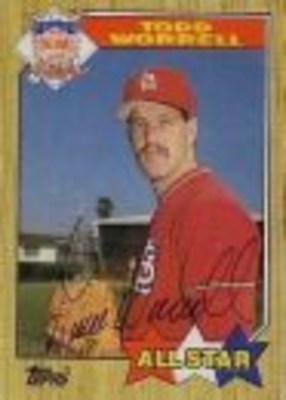 The former first round pick won the ROY award in 1986 and finished sixteen in the MVP ballot.
Worrell beat out Robby Thomson and Kevin Mitchell to win the award.
Stats—9-10, 2.08, 36 saves, and 106 IP
Years Later:
Todd went on to save a total of 256 saves over eleven seasons, which included three All-Star selections.
No. 10: Kerry Wood (Chicago Cubs)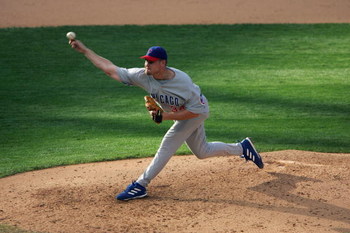 Fans love the pitchers who bring the heat, and in 1998 not many brought it as much as Kerry Wood.
The former first rounder just beat out Todd Helton for the award.
Stats—13-6, 3.40, 233 K, 12.6 K/9
Years Later:
The two time All-Star never turned out to be the pitcher everyone expected.
Though he won 54 games between 2000-2004, Wood was converted to closer because of lingering injuries.
In 2008, Kerry Wood saved 34 games and then signed with the Indians prior to the 2009 season.
No. 9: Hideo Nomo (Los Angeles Dodgers)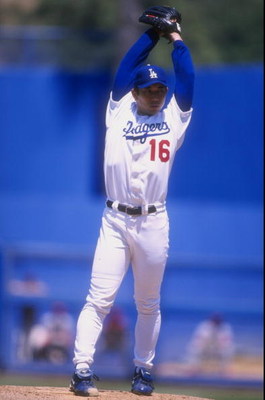 With his uncanny wind up, Hideo Nomo proved that pitchers from Asia can compete in the Major Leagues.
In 1995, Nomo won the ROY award, while also finishing fourth in the Cy Young ballot.
Stats—13-6, 2.54, and 236 K
Years Later:
Hideo Nomo has gone on to have an impressive career with a record of 123-109 and 1,912 strike outs.
No. 8: Vince Coleman (St. Louis Cardinals)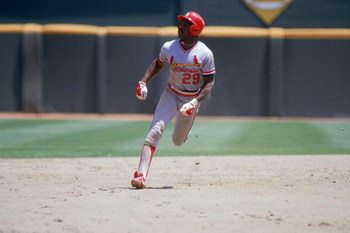 Vince Coleman was the typical Whitey Herzog player, all speed and no power.
Coleman broke the record for most stolen bases (110) by a rookie, on his way to winning the award in 1985.
Stats—.267, 107 runs, and 110 SB
Years Later:
Coleman went on to stealing 100 plus bases the next three years, which led to Lou Brock saying that the stolen base record would be back in St. Louis after Rickey Henderson.
Unfortunately, Vince would not continue his success after leaving the Cardinals after the '91 season.
No. 7: Gregg Olson (Baltimore Orioles)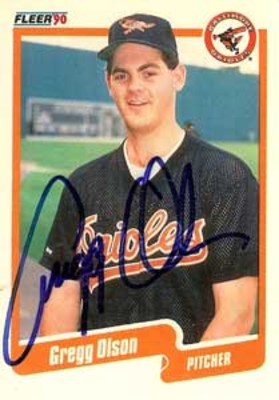 After being picked in the first round of the '88 draft (after Andy Benes, Mark Lewis, and Steve Avery), Gregg Olson would be closing games the next year for the Orioles at the age of 22.
Not to be confused with All-Star catcher for the Braves, Olson was the first reliever to win the ROY award in the AL (Joe Black in '52 was the first in the NL), and broke the saves record for rookies.
Stats—5-2, 1.69, 27 saves, and 9.5 K/9
Years Later:
Olson remained the closer until 1993 before dealing with various injuries from 94-97.
No. 6: Mike Piazza (Los Angeles Dodgers)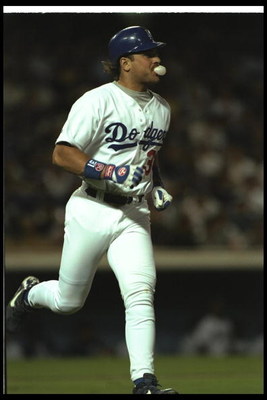 I'm sure you have read the stories about how the greatest catcher ever was drafted by the Los Angeles Dodgers in the 62nd round as a favor to Tommy Lasorda.
The '93 ROY had one of the best rookie seasons since 1980, which included him finishing ninth in the MVP ballot.
Stats—.318, 81 runs, 35 hr, and 112 RBI
Years Later:
The future first ballot Hall-of-Famer finished with 427 home runs, even though he played catcher for basically his whole career.
Though he never won the MVP award, nine times Piazza finished in the Top 15.
Piazza was not only the greatest catcher but one of the best hitters to play the game in the last 30 years.
No. 5: Mark McGwire (Oakland A's)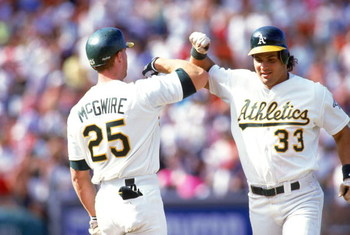 As one half of the Bash Brothers, Mark McGwire joined the record books by hitting 49 home runs as a rookie, which is still the record.
McGwire finished sixth in the MVP ballot in '87.
Stats—.289, 97 runs, 49 hr, and 118 RBI
Years Later:
Mark continued to bash balls over the fence, finishing with 583 home runs.
Even though he was a major contributor in bringing back the fans in 1998, McGwire's popularity and legacy have been diminished due to his alleged steroid usage.
Due to his allege usage, many feel that Mark may not be voted into the Hall-of-Fame.
No. 4: Fernando Valenzuela (Los Angeles Dodgers)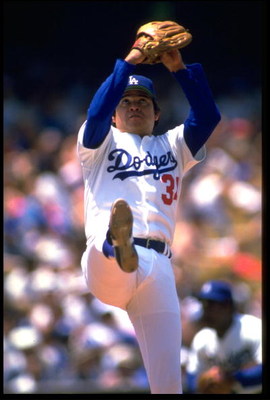 Similar to Nomo, Valenzuela had an uncanny delivery that helped to provide a deception to his fastball.
Due to his wind-up and Hispanic heritage, Valenzuela became very popular in California which was dubbed Fernandomania.
In 1981, Fernando would become the first pitcher to win both the ROY and Cy Young award in the same season.
Stats—13-7, 2.48, 11 complete games, 8 shutouts, and 180 K
Years Later:
"El Toro" went on to win 173 games and striking out over 2,000 batters for his career.
No. 3: Dwight Gooden (New York Mets)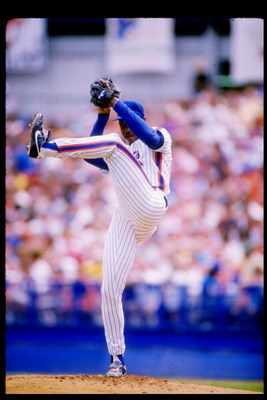 With his high kick, upper 90's fastball, and knee buckling curve ball, Dwight Gooden was tagged Dr. K due to his ability to strike out player after player after player.
In 1984, at the age of 19, Gooden won 17 games and broke Herb Score's rookie strike out record.
Gooden also finished runner up in the Cy Young race to Rick Sutcliffe.
Stats—17-9, 2.60, 276 K, and 11.4 K/9
Years Later:
Gooden's dominance lasted to 1990, which included one of the best seasons by a pitcher ('85 - 24-4, 1.53, and 268 K).
Unfortunately, the road to Cooperstown hit many detours as Gooden has battled time and time again with drug addictions.
We all can only wish that he has the strength to fight off the demons.
No. 2: Albert Pujols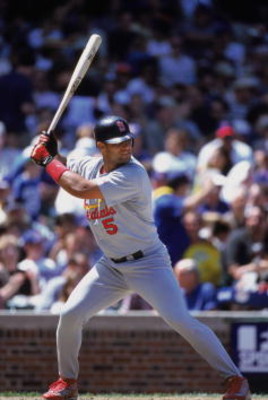 Albert Pujols is the third Cardinal on the list.
In 2001, Albert Pujols stormed into the baseball world by capturing the ROY award with stats that are triple crown worthy.
Prince Albert was selected in the 13th round in the 1999 draft and only received a chance to play due to Bobby Bonilla's injury.
Talk about capturing lightning in a bottle!!!
Stats—.329, 112 runs, 37 hr, and 130 RBI
Years Later:
Albert has become the best player in baseball and one who has not been alleged to use enhancement drugs.
In eight years, Pujols has won two MVP awards and finished as runner up in two other seasons.
His 162 game (statistical) average is:
.335, 125 runs, 200 hits, 45 doubles, 42 home runs, & 129 RBI.
No. 1: Ichiro Suzuki (Seattle Mariners)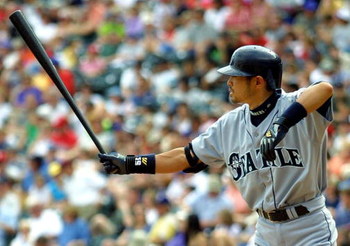 The man who goes only by his first name, Ichiro, came to the Major Leagues from Japan with much hype and a ton of reporters.
Ichiro did not let his fans and country down in '01.
All that Ichiro did was break the rookie record for hits in a season, win the MVP award, win the batting title, lead the league in stolen bases, lead the majors in All-Star votes, and capture a Gold Glove.
Aside from that, it was a quiet year.
Those accolades above is the reason I selected Ichiro's rookie season as the best since 1980.
I wouldn't be surprised if it was the best of all time or at least top five.
Stats—.350, 127 runs, 242 hits, 8 hr, 69 RBI, and 56 SB
Years Later:
After eight years in the Major Leagues, Ichiro is heading to Cooperstown.
He came into the '09 season with 1,805 hits at the age of 35.
In 2004, Ichiro broke the season hit record, which was held by Willie Keeler, by gathering 262 hits and batting .372.
Keep Reading

St Louis Cardinals: Like this team?