WWE Talented Talkers: Talents That Could Best Be Utilized as Managers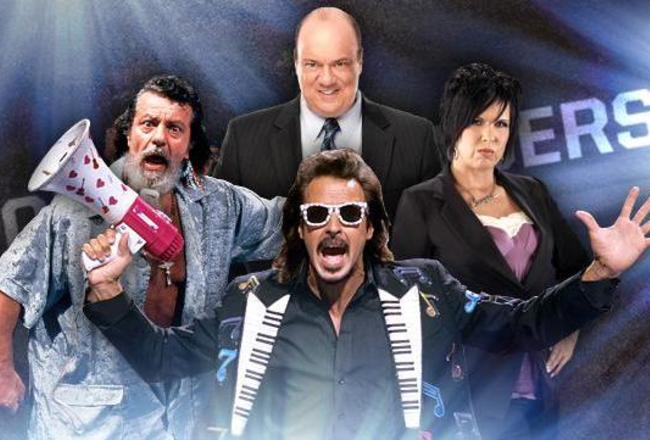 www.wwe.com

The WWE has a ton of talent within its ranks. From developmental to the main roster, we may be looking at one of the best rosters the WWE has ever had from a talent standpoint.
The black mark on that statement is the fact that a lot of the talent isn't actually used. It's rare to see Zack Ryder show up on Raw, a lot of people question if JTG is nothing more than an urban legend, and I can't remember the last time Alicia Fox was on Smackdown.
Another thing that could stop this roster from realizing its full potential is the fact that those who are capable of being managers aren't given that chance.
The WWE, for years, had many managers and valets. Slick, Ms.Elizabeth, Jimmy Hart, Teddy Long and several other names once managed Superstar after Superstar in attempts to give those who needed it that extra push or extra addition to their character.
Somewhere along the line, WWE forgot that.
While the manager is a slowly returning breed with the likes of Paul Heyman and Zeb Colter around, there still is a lack of managers.
With that in mind, I decided to compile a list of several unused talkers who could help out another by being either a manager or a valet. Some are obvious, but a lot of these are rather...surprising picks. Hopefully you'll be willing to give the idea a chance.
Matt Striker
Your Teacher, Matt Striker hasn't been seen much for the most part.
At one point co-commentating Smackdown with Todd Grisham, he was my personal favorite on the table at the time.
As of now, though, it's rare that Matthew really gets the time to display his intelligence and wit. I think if he were given the chance to take charge of a Superstar or several Superstars, there would be a lot of winners from that decision.
While an average in-ring competitor, Striker is one of the more intelligent and eloquent speakers on the roster. With those traits helping to get a Superstar over, it would only be a matter of time before someone took notice.
Of course, I wouldn't simply apply him to being a manager, but instead employing the once-used term of "Super Agent," to describe Striker's association.
While he would some of the obvious things a manager would do, (highlighting his client, helping them win, speaking for them), I would have his place be more at the announcer's desk than at ringside.
His penchant for working alongside monsters (he briefly managed both Big Daddy V and Mark Henry) could see him helping Brodus Clay find his true potential.
JTG
Arguably everyone's second-favorite jobber (after Heath Slater, of course), some have started questioning whether or not JTG even exists, or if he is some type of urban legend that haunts WWE Superstars.
In all seriousness, JTG's been a ghost for the past few years.
Personally, I happen to think JTG lacks only in size as far as being a success goes. His mic skills and charisma are undeniable, and while he's not The Rock, for an undercard guy he's not bad in that department.
With that knowledge, and a little glimpse at his potential as a manager, I believe JTG can help himself and another superstar in a tight spot.
JTG brings a new type of flavor to the managerial game that isn't really present in today's WWE. The flash-and-glitz JTG is a lot different from the no-nonsense Zeb and the business-oriented Heyman, and I think that ability to stand out in the pool of managers currently within the WWE can be a great asset for JTG if given the chance to be a manager.
Though he once managed Tyson Kidd, I think there are a few people that would do well with JTG speaking for them.
The Usos came to WWE claiming not to be stereotypical Samoans. While they've embraced a lot of their heritage as of late, I did like that, and a mouthpiece like JTG could reignite that fire that the two brought to the WWE.
While he's been pretty much MIA for the longest time, fourth-generation Superstar Camacho could perhaps use a solid talker like JTG.
Byron Saxton
Big League currently finds himself helping out the WWE by assisting in the development of NXT, and considering a lot of people call it the best show WWE produces, I'd say they're doing a pretty decent job down in developmental.
With that said, Byron is more than just a creative mind.
During his stints on the original NXT series, Byron developed a great deal of charisma between both Season 4 and Redemption. I have to believe that had it not been a interactive poll (let's face it, crowds aren't going to vote for heels to stay), Byron could well have made it to the end.
All the same, looking back, Byron fits the bill of a manager more than an in-ring competitor. His facial expressions, his look and his personality all speak of a man who does his best work with a microphone in hand.
Coming off as a nice guy with a mean streak, I believe Byron has all the tools to be an effective mouthpiece for some of the guys in the back, similar to Abraham Washington.
Curt Hawkins
This may sound odd, but before Curt Hawkins had his hair cut, I saw him walking around with his cane, and for some reason he reminded me of a ringmaster at a circus. Honestly, I think that could be something entertaining if worked on and developed and allowed to get over.
If there's one thing Curt Hawkins knows, it's tag teams. While not a standout on his own, he's been in some well-received teams since coming to the WWE. In the Major Brothers/Edgeheads, The Gate Crashers, and his team with Tyler Reks, Hawkins does well in a tag team environment, and his status as a former WWE Tag Team Champion adds credibility.
With that in mind, I think The Party Starter could bring new life to the tag team division by either joining an established tag team or creating one from scratch with the intention of pushing them to the same level of success he once held.
Hawkins has usually been the mouthpiece in his more recent pairings. Tyler Reks and Vance Archer were both names that didn't scream charisma, but because of that, Hawkins stood out more and developed into a pretty comfortable mic worker with a good deal of humor that he can throw in when needed.
If I were to put together a three-ring circus for this would-be ringmaster, I would have to go with the combination of Tons of Funk and Bo Dallas. Or perhaps switching Tons of Funk with the team of Mason Ryan and Evan Bourne, along with Tamina. Perhaps even Richie Steamboat and The Bellas could work as Hawkins' clients?
It's all seemingly mixed up, but there exists a reason why all of these were picked.
Tons of Funk would be a glorified "dancing freak show," while Bo would be "jokingly" referred to as a "fist magnet." A tag team with Evan and Ryan could show two contrasting, but equally freaky individuals, based on how large Ryan is and how athletic Evan is, with Tamina being something of a meeting of the two—athletic and strong. The Bellas work off as an "oddity," being twins, and Richie would serve the same purpose as Evan.
Alicia Fox
In my opinion, it's a shame we don't get to see the most beautiful Diva on the roster on Raw or Smackdown more often—if ever.
Then I see her, and I remember that WWE insists on keeping her a semi-mute face, which just isn't fun.
Instead, I see potential for an awesome valet in Alicia Fox. While it may not be apparent, Alicia has shown some skill on the microphone, at least as a heel. Given the chance, I think she could be a big asset for another person to get pushed.
The former Divas Champion showed the kind of attitude that turns heads and makes people listen during her reign. From the way she walked to the ring to the permanent scowl on her face, she clearly gave off the vibe of a woman you don't want to mess with, and that's a vibe that some of the other women could really use.
And of course, there are a couple of possibilities for males Alicia could work with, but I think it would also be interesting to see something of a new dynamic with women managing women.
With that in mind, I got the feeling that Tamina or The Funkadactyls would be good people to pair Alicia with. All the women are fine athletes but don't really give anything that make them stand out like Alicia once did.
Another person I think Alicia could work with would be Oliver Grey. An odd choice at first glance, but Alicia did debut on ECW with another English superstar named DJ Gabriel. While DJ did flop, Alicia never opened her mouth, and with her newfound mic skills, she could perhaps work wonders for Grey.
William Regal
Trainer of some of the best wrestlers in the WWE, including Daniel Bryan, Kassius Ohno and CM Punk, William Regal is a respected and well-known figure in the world of professional wrestling.
The 2008 King of The Ring has done a lot in his career, and though he lacks a major World Championship on his resume, it's not hard to see why many consider him one of the all-time greats.
That kind of credibility could be passed on well to someone with William working as a manager of sorts.
Regal's a man of many talents. He can seamlessly switch between a kind gentleman, a nasty beast, a rapper and a comedian all without so much as a smirk.
The Real Man's Man has been in numerous positions that require a great deal of communication and he's never seemed out of place, and that's the kind of quality that can help a young superstar or a young tag team make it in this business.
With multiple championships in both tag and singles competition, Regal's vouching for you can go pretty far.
With that in mind, I think some of the more obvious picks for those who could use Regal's aid would be Drew McIntyre or British Ambition. Likewise, perhaps he could follow up on his former student, Kassius Ohno, and help him get his legs under him.
David Otunga

Entertaining early look at David Otunga as a speaker. (Barrett though...)

David Otunga has been MIA for several months now, and honestly, I doubt many have cared or even noticed. It's only recently that I realized his absence.
Anyway, to put it quite frankly, David Otunga sucks as an in-ring competitor.
The former two-time Tag Team Champion was arguably among the worst on the roster in the ring, though he did have one saving grace. David Otunga is very well-spoken and articulate.
Even during his stint on NXT, he came very close to winning the entire competition, finishing second behind Wade Barrett (a solid speaker in his own right, but also someone who can back it up in the ring). During his time in The Nexus, when Barrett wasn't around, it was his mic skills that made David appear the second-in-command to Barrett.
In recent years, Otunga has taken up residence backstage as legal counsel, and I think that type of training in speech and diction can be used to help some of the more needy Superstars and teams on the roster.
While I wouldn't be opposed to seeing David paired up with someone like Dolph Ziggler on the mic, I would prefer to see him with the Prime Time Players. The contrasting personalities of Titus, Darren and Otunga could provide for some genuine humor.
Conclusion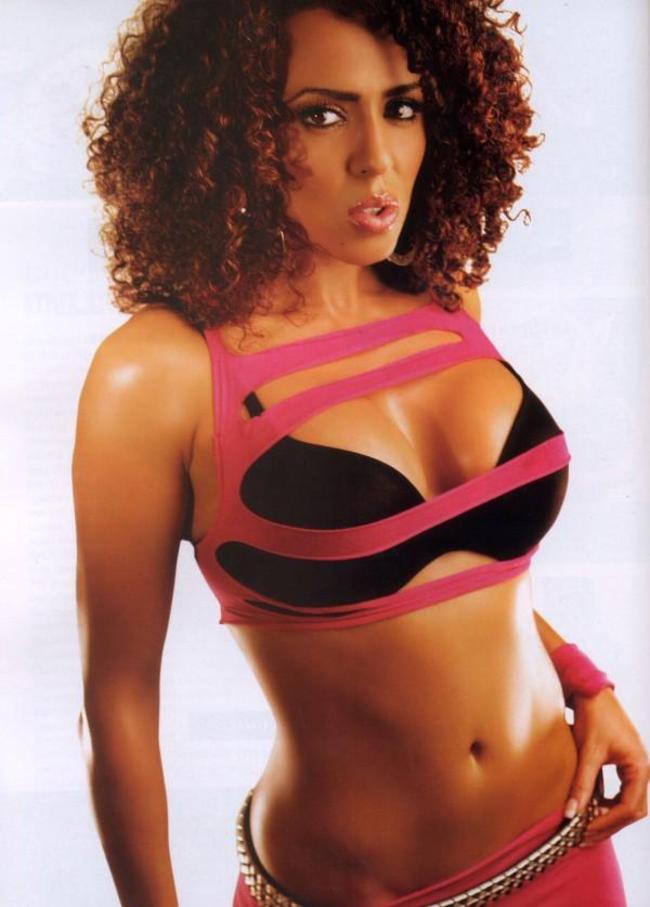 Courtesy of www.socialregister.co.uk

The WWE is filled with talent. The fans don't often get a chance to see it, and the Superstars and Divas don't really get a chance to even show it. WWE has several hours of programming, and often people just don't get used.
However, I like to think everyone has their place in the WWE. Everyone from Great Khali to Hornswoggle to John Cena to CM Punk can contribute something to the product.
The key is finding out a persons' strengths and weaknesses. Some people are better talkers than wrestlers, some are better wrestlers than talkers, some are great at one thing in the ring and strong in another. The list of things that can plague a roster is long and wide.
Still, there is a solution for every problem. Sometimes it's difficult to see, but that's what people are paid for. It's just a shame they feel it's okay to shirk their responsibility and let men and women suffer from stagnating careers because "Creative has nothing."
Hopefully, things can change down the road. Who knows? Maybe WWE will do something surprising.
Keep Reading