6 Free-Agents to Be Who Are Playing Themselves into Big Contracts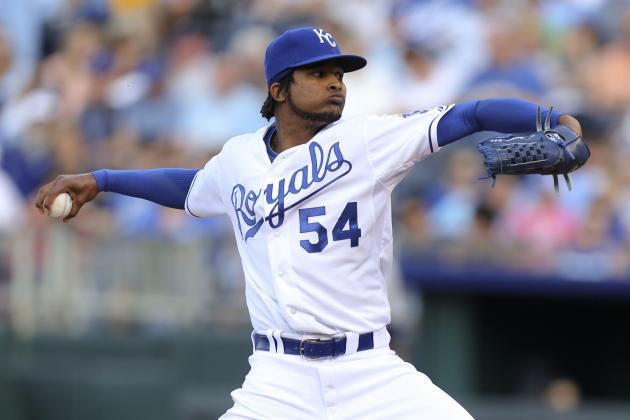 Ed Zurga/Getty Images
Santana could be one of the top three starting pitchers on the free-agent market after the season.
While Jacoby Ellsbury, Josh Johnson and Tim Lincecum are unlikely to receive the free-agent mega deals they could've landed by bouncing back to their previous form, and Robinson Cano has maintained his status as the top free agent this coming offseason, several others have boosted their value with their play through the first two-and-a-half months of the season.
Rising to the top of the free-agent market for starting pitchers is 30-year-old right-hander Ervin Santana, who the Angels would've likely let go for nothing this past offseason had they not found a trade partner willing to take on $12 million of a $13 million club for 2013. The Kansas City Royals were the taker, and it's turned out to be one of the savviest moves of the winter.
All Santana's done is post a 2.74 ERA with only 13 walks and 71 strikeouts in 92 innings pitched. He's completed at least seven innings in 10 of 13 starts, and he hasn't walked a batter in six of those. While he's on pace to allow 35 homers, nearly as bad as his league-leading 39 allowed in 2012, his other numbers are stellar across the board.
If Edwin Jackson can get four years and $52 million from the Cubs this past offseason after posting a 4.03 ERA with decent peripherals—which is not as impressive as what Santana's doing in 2013—it wouldn't be a stretch to think Santana can get five years and $80 million.
The Cubs will once again be looking for starting pitching with Matt Garza and Scott Feldman eligible for free agency—as will the Giants with Lincecum and Barry Zito also hitting the free-agent market—so Santana could be a strong fit.
Here are five others who are playing themselves into big contracts.
Begin Slideshow

»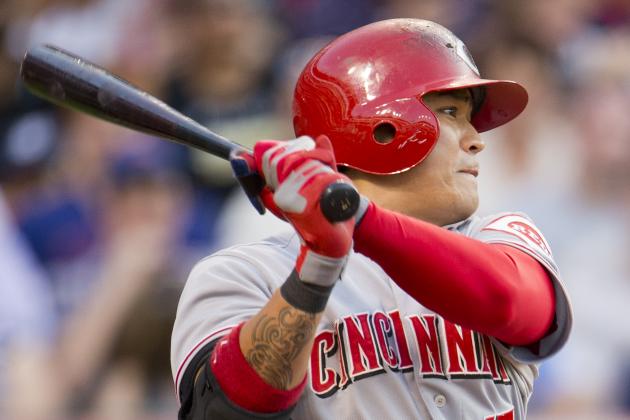 Jason Miller/Getty Images

Choo could find himself right behind Robinson Cano as the second most productive hitter on the free-agent market. Versatile enough to hit in any of the top three spots of most lineups in the majors, the 30-year-old is third in the majors with a .430 on-base percentage behind former MVPs Miguel Cabrera and Joey Votto, and he is on pace for over 60 extra base hits.
Considering Nick Swisher (.837 OPS in 2012) got a four-year deal worth $14 million per season while Shane Victorino's (.704 OPS in 2012) three-year deal and Cody Ross' (.807 OPS in 2012) two-year deal average $13 million, it's a good bet that the minimum Choo gets is five years and $75 million.
The Cubs, Mets and Rangers are all likely to pursue Choo aggressively to fill a corner outfield spot.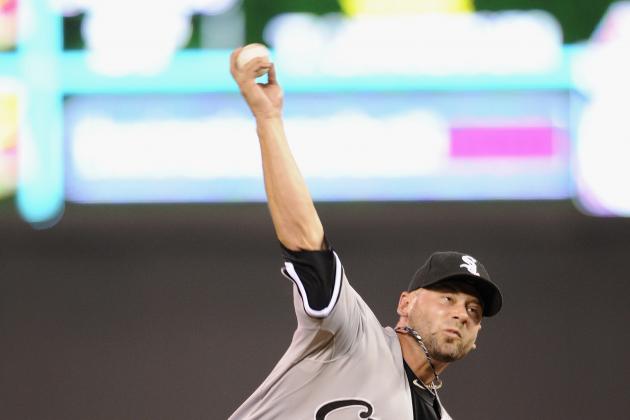 Hannah Foslien/Getty Images

If there's a current non-closer who could land a closer's job next offseason, it's Crain. The 31-year-old has been absolutely dominant this season with an 0.60 ERA in 30 innings with 22 hits allowed, nine walks, 39 strikeouts and 17 holds. He also hasn't allowed a run in 25.1 consecutive innings spanning 26 appearances.
While he won't get Jonathan Papelbon money (four years, $50 million) because he lacks any closing experience—he has four career saves in 10 big league seasons—he could get three years, between $20-25 million and an opportunity to close games for the first time in his career.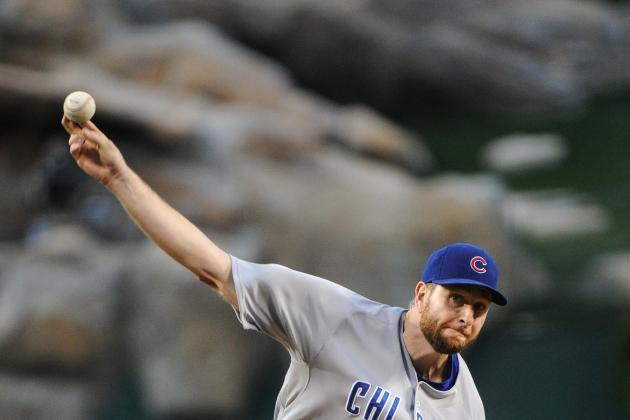 Lisa Blumenfeld/Getty Images

Feldman entered free agency for the first time last offseason with an unimpressive 4.81 ERA, 3.1 BB/9 and 5.4 K/9 in 727.2 career innings with the Texas Rangers. It was still enough to land him a one-year, $6 million deal with the Cubs. He'll do much better next offseason if he can keep up what he's done over the past two months.
Over his last nine starts, the 30-year-old right-hander has a 2.91 ERA with 10 walks and 44 strikeouts in 58.1 innings. At this rate, look for Feldman to match Kyle Lohse's three-year, $33 million deal he received from the Brewers.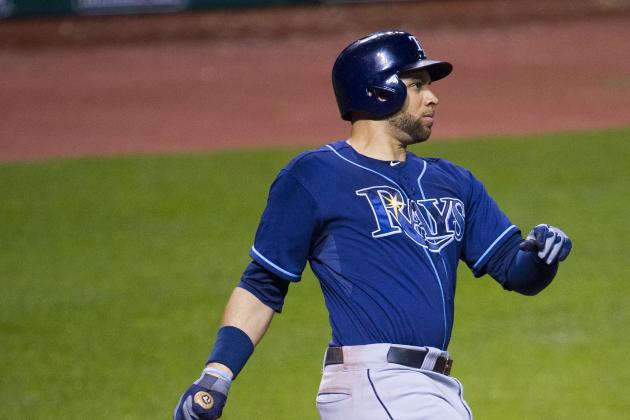 Jason Miller/Getty Images

At 29 years of age, Loney has resurrected his career and now resembles the hitter many scouts thought he would be when he was coming up in the Dodgers' organization. And his timing couldn't be better.
Loney, who has an .881 OPS and is on pace for 20 homers, 39 doubles and 86 runs batted in, could be the top first baseman on the free-agent market next winter, when several teams could be looking for help at the position. The Rays will want to re-sign him, while the Red Sox, Rockies and White Sox could have interest.
Unless he goes into a free fall in the second half of the season, look for Loney to get a minimum of four years and $48 million. And to think how crazy I thought the Rays were for giving him $2 million for 2013.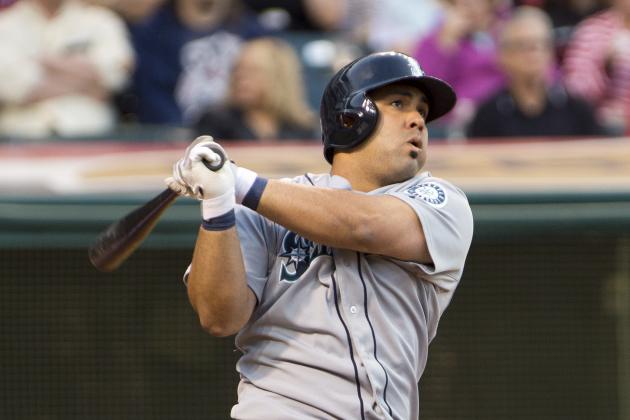 Jason Miller/Getty Images

The MVP candidate Morales was when he hit .306 with 34 homers, 43 doubles and 108 runs batted in for the Angels in 2009 is probably never coming back—at least not for a full season.
But he was that guy in the month of May (.343 BA, 5 HR, 11 2B, 23 RBI), which his agent could use as an argument that the soon-to-be 30-year-old deserves a multi-year contract for big money this offseason.
Overall, the switch-hitter has an .816 OPS and is on pace for 19 homers, 44 doubles and 85 runs batted in, which should be good enough for a three-year, $36 million deal on an American League team that can utilize him as a designated hitter on occasion.