The Philadelphia Phillies Broadcasters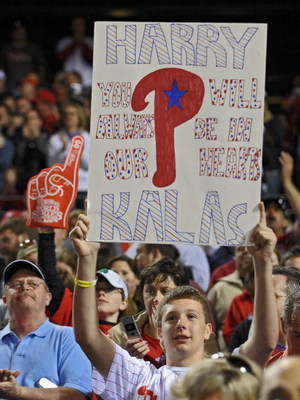 The Phillies have many broadcasters, be it TV or radio.
The famous Harry Kalas is the first name to come to mind, but there are many other key voices that make watching and listening to the Phillies a huge success.
There's the dynamic radio duo of Scott Franzke and Larry Andersen and there's the TV trio of Tom McCarthy, Chris Wheeler, and Gary Matthews. And there was Harry Kalas. One of the greatest voices in all of baseball.
Harry Kalas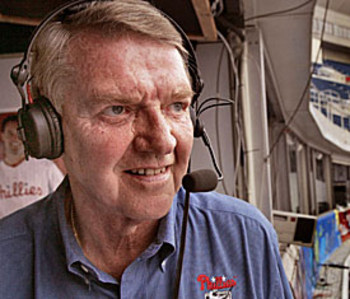 First up, Harry Kalas. The famous voice of the Phillies passed away a few weeks ago. Harry would split time between the TV and Radio.
His famous "Outta Here!" call or "Well hit, deep center field....this ball's outta here!" When one thinks about the 2008 World Series, his voice and his call resonate in our minds. We will miss you Harry!
Scott Franzke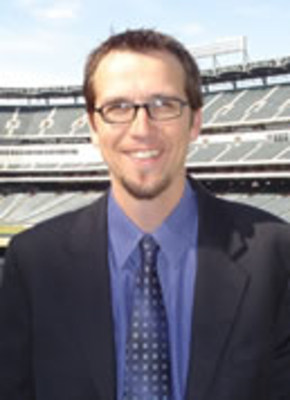 Next up, Scott Franzke. Franzke is the Phils radio voice. He has been the radio voice since 2006. He does the play-by-play along side Larry Anderson.
Franzke is my favorite Phillies broadcaster. He truly loves broadcasting for the Phillies and is exceptional at it.
Larry Andersen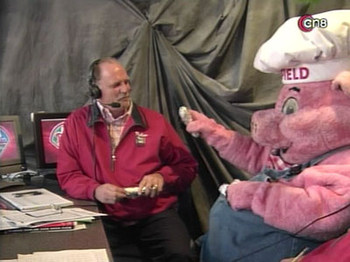 Larry Andersen is a player-turned-broadcaster. He is the color commentator alongside Scott Franzke. He provides valuable insight for the listeners regarding the Philadelphia Phillies and is a great partner with Franzke.
When I watch a game, I rewind the live TV a few seconds so that I can watch the game without the delay. I try to watch the game with the radio on because I like Franzke and Andersen more than the TV team, now that Harry Kalas is no longer with us.
Gary "Sarge" Matthews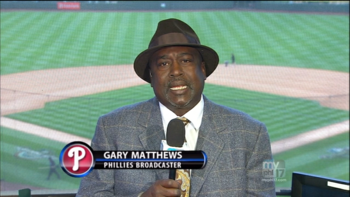 Gary "Sarge" Matthews is a TV broadcaster for innings 4-6. He is known for giving incite to players' strategies and his hat selection.
He wears a different hat everyday, making watching the broadcasts that much more fun. He is usually alongside Tom "T-Mac" McCarthy.
Tom "T-Mac" McCarthy
Tom "T-Mac" McCarthy is the Phillies TV play-by-play. Before Kalas passed away, he did in-game reports and a few innings.
Now, he handles all of the innings for TV. He talks a bit too much, but other than that, he is a good broadcaster.
He is partnered with Chris "Wheels" Wheeler in innings 1-3 and 7-9.
Chris "Wheels" Wheeler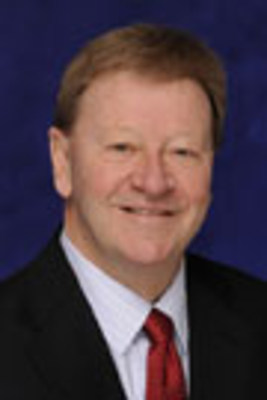 Chris "Wheels" Wheeler is the Phillies TV color commentator for innings 1-3 and 7-9. He explains why some players do what they do and also provide insight to the thinking of the manager and coaches.
Again, he does talk a bit much, but still a very good broadcaster.
Keep Reading

Philadelphia Phillies: Like this team?