Playing Keep or Cut with Each of the LA Clippers' Free Agents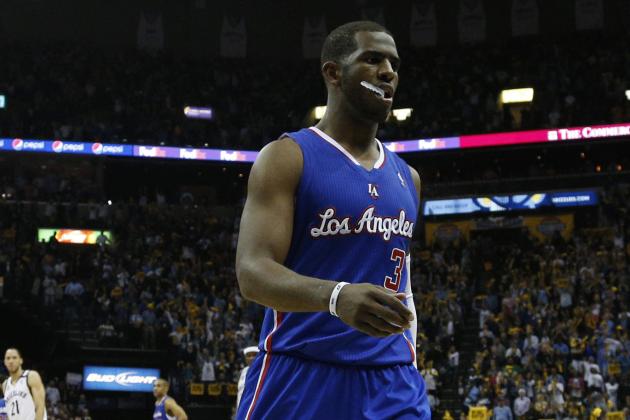 Joe Robbins/Getty Images

Chris Paul's impending free-agent status, combined with the Los Angeles Clippers' meltdown in the first round of the playoffs, makes this offseason one of the most important in team history. So it is time to play keep or cut with the team's free agents.
The Clippers will obviously hope to re-sign Paul to a maximum contract, but there are five other impending free agents that the team must make a decision on. Some players were underwhelming, such as Lamar Odom and Chauncey Billups. Another, Matt Barnes, was a key contributor.
Begin Slideshow

»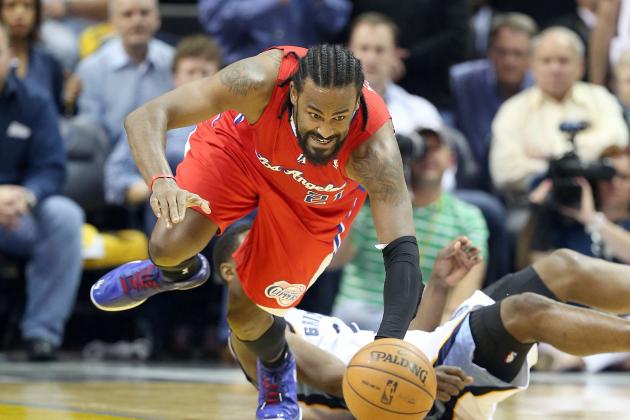 Andy Lyons/Getty Images

Known for his energy and physical play, Ronny Turiaf brought that effort every game this season. Unfortunately, his production slipped from previous seasons. Turiaf finished with a career-low 1.9 points per game and only 2.3 rebounds per game.
While Turiaf was a good locker room presence and a fan favorite, his overall play on the floor just did not meet the Los Angeles Clippers' needs. The team can undoubtedly replace his on-court value with another veteran on a minimum contract.
Furthermore, the Clippers need a legitimate backup center. Due to DeAndre Jordan being unable to play late in games because of his terrible foul shooting, the team desperately needs to use this roster space on someone who is capable of finishing off games on defense and spot-starting.
Harry How/Getty Images

Much like Ronny Turiaf, Hollins was a quality presence in the locker room and competed when on the floor. Additionally, Hollins did not complain when Vinny Del Negro dropped him from the rotation. He continued to work and stay focused on his role.
Albeit not as unproductive as Turiaf, his production on the floor was average at best. The real decision on Hollins' return will depend on if the Los Angeles Clippers can bring in a stretch forward to play with Blake Griffin. Should that happen, Hollins is unlikely to be re-signed, or at least one of the last players to find out his fate this summer.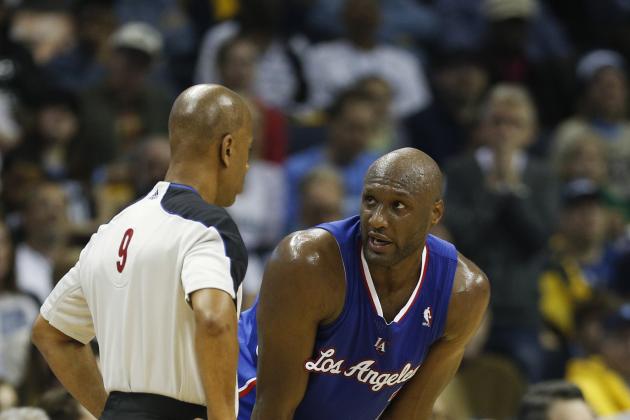 Joe Robbins/Getty Images

Lamar Odom started the year exactly the way the Los Angeles Clippers hoped he wouldn't. Overweight, slow and not ready for a steady allotment of minutes, Odom fell out of the rotation early. Despite this, he finished the season as an important part of the rotation.
His rebounding was excellent all season, but his overall play on offense and defense was lacking. Still, the Clippers would be hard-pressed to find a versatile forward like Odom for the veteran's minimum. It is extremely unlikely Odom will garner much more than that on the open market.
Add in the fact that the Clippers are going to be up against the luxury tax and can only offer the mid-level exception and minimum contracts to free agents, and Odom is likely to return to a city, and team, he wants to play for.
Streeter Lecka/Getty Images

Despite playing in only 22 games all season, Chauncey Billups is a player the team needs to bring back.
First, Billups is expected to sign, wherever he plays next season, for the veteran's minimum. There are few players around the league who can have the type of impact Billups provides for a few million dollars.
Billups was a key component of building team chemistry the past two seasons. Also, he acts as another coach on the bench. His contributions on the floor and off are paramount to the team's success.
While his overall play suffered last season, he was also never fully healthy after tearing his Achilles the previous season. A healthy Billups can contribute on the court and off, and should be re-signed.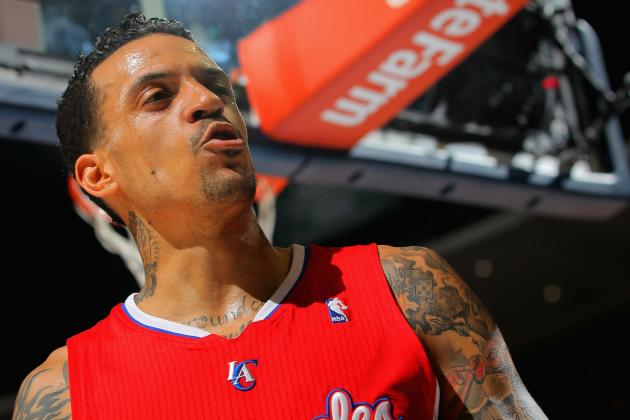 Doug Pensinger/Getty Images

One of the most productive players on the roster, and perhaps one of the best signings of last summer, Matt Barnes should be retained by the Los Angeles Clippers.
Unfortunately, Barnes might have to decide between a higher salary offer in free agency or accepting less to keep his role on a team on which he clearly fills a major need.
The Clippers can offer Barnes part of their mid-level exception in order to retain the athletic forward. However, the more likely scenario is that the Clippers will attempt to sign Barnes to a deal slightly above the veteran's minimum. This would allow the Clippers to use their mid-level exception on another bench contributor, or split it up between two useful players.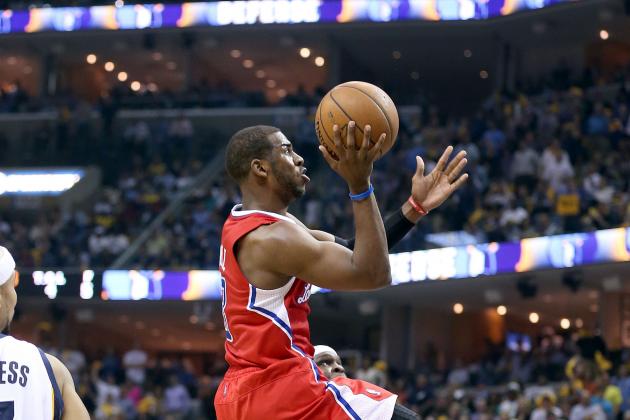 Andy Lyons/Getty Images

Re-signing Chris Paul is one of the most important decisions in franchise history. Paul is the leader on and off the floor for the Los Angeles Clippers. He has also helped the team develop into a contender in the West.
Furthermore, The Clippers can offer Paul nearly $30 million more guaranteed than any other team. Paul has also become increasingly popular for endorsers looking to associate their name with an All-Star NBA guard, as evidenced by the creation of the "Cliff Paul via State Farm" ads.
Regardless, Paul allows the Clippers to grow into a long-term contender if he re-signs. Finding another team that Paul can lead with as much, or more, talent will be hard for him to come by.