Although this draft class is commonly perceived as a rather weak one, there's still plenty of potential for star players to emerge. After all, there are 10 players who have drawn remarkably similar scouting reports to current standouts.
Now it's your turn to see how well you can identify them in this 2013 NBA draft quiz.
For each of the 10 players in question, you'll be presented with two sets of quotes. On the left will be a number of descriptions that all pertain to the named prospect, starting with C.J. McCollum and finishing with Cody Zeller. On the right will be an equal number of quotes about a mystery man named Player X.
Player X is different for each prospect, but he's always a current player making high-level contributions.
The right-hand quotes all come from scouting reports that were published before each Player X entered the NBA, so take a minute to note just how similar they are to the prospect in question.
Based on those quotes, can you figure out who each Player X is?
1. C.J. McCollum vs. Player X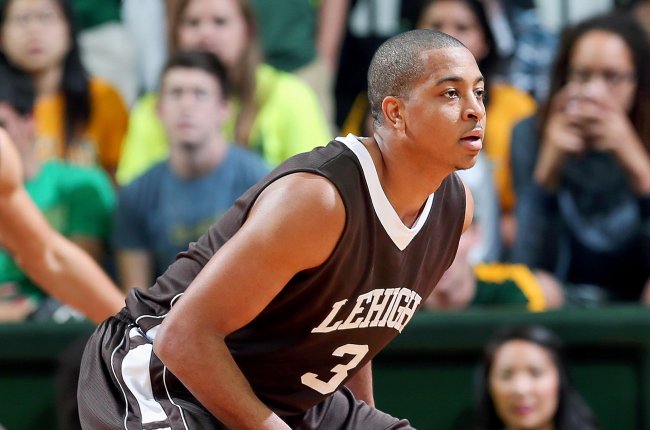 Kevin Jairaj-USA TODAY Sports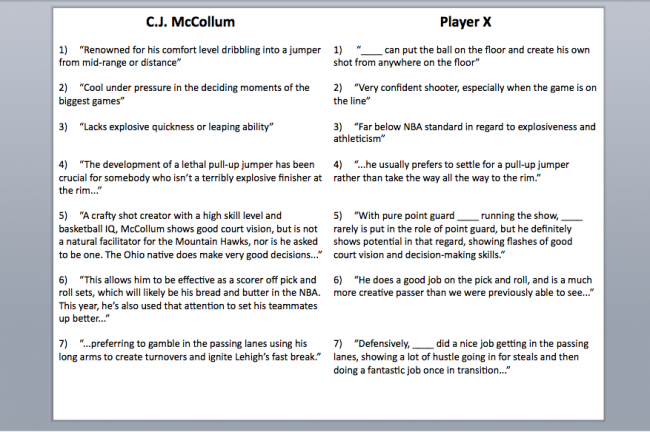 2. Nerlens Noel vs. Player X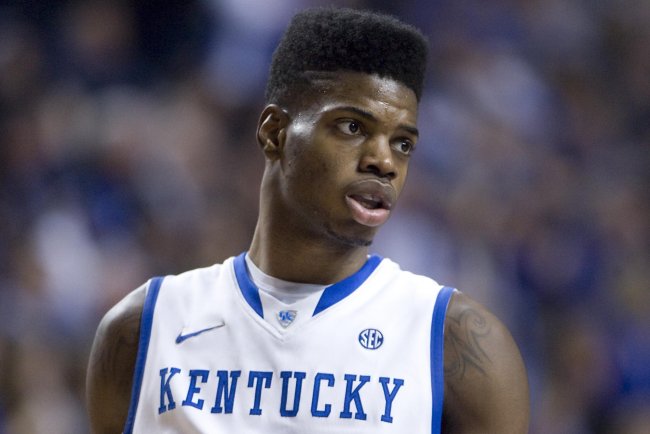 Mark Zerof-USA TODAY Sports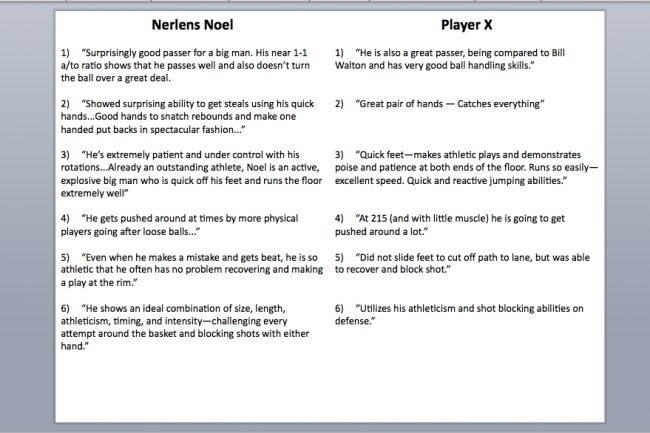 3. Ben McLemore vs. Player X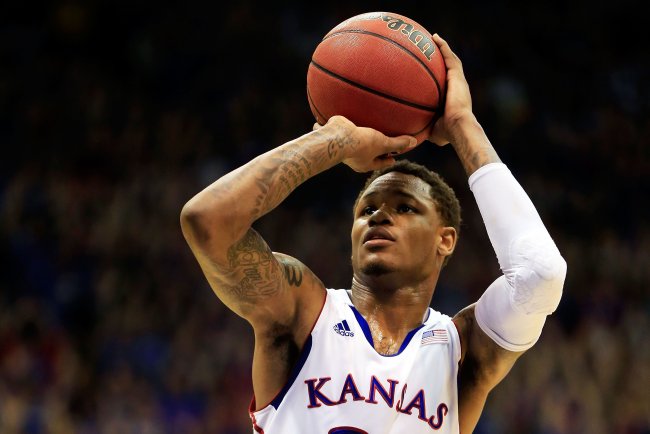 Jamie Squire/Getty Images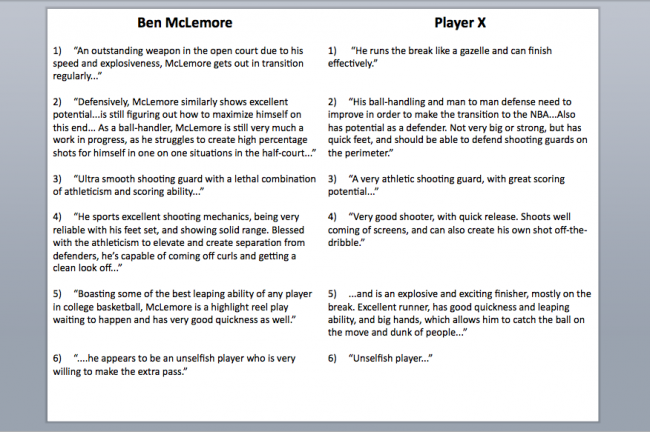 4. Victor Oladipo vs. Player X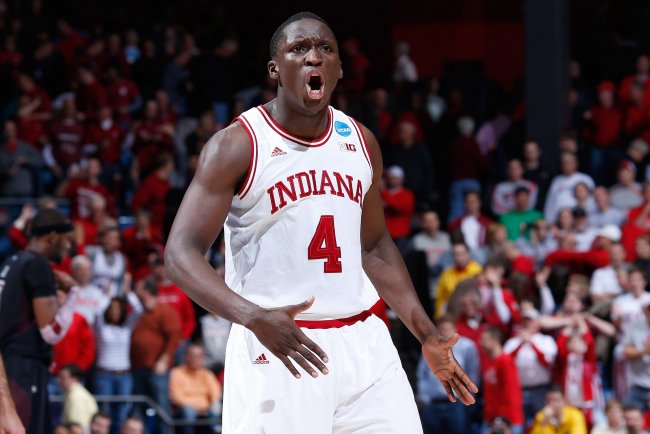 Joe Robbins/Getty Images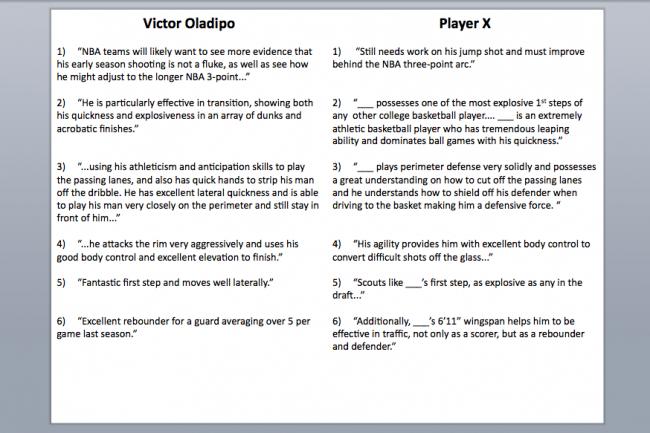 5. Otto Porter vs. Player X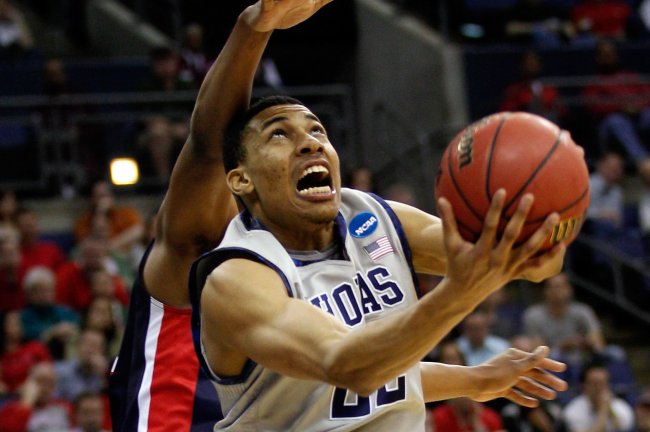 Rob Carr/Getty Images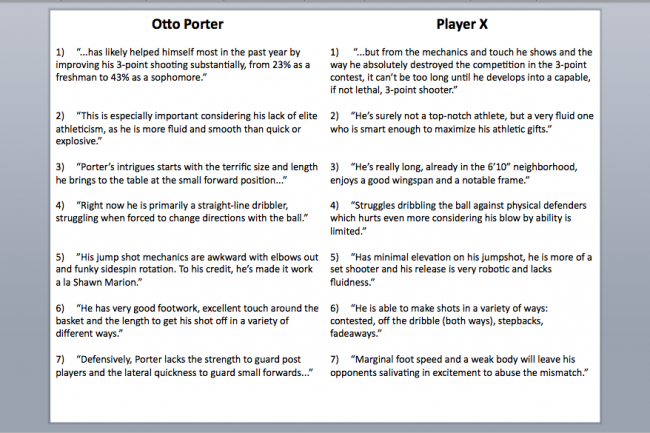 6. Trey Burke vs. Player X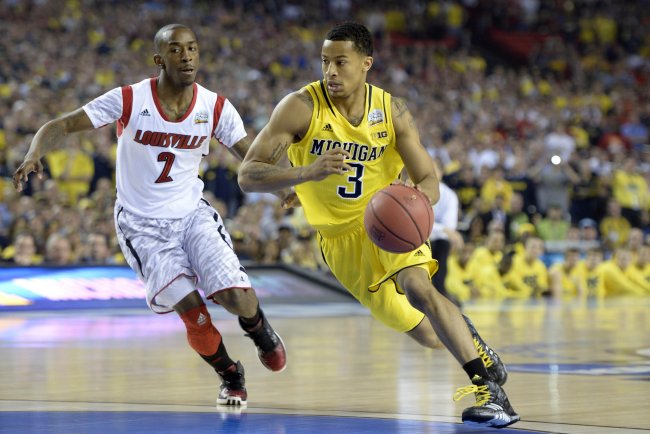 Robert Deutsch-USA TODAY Sports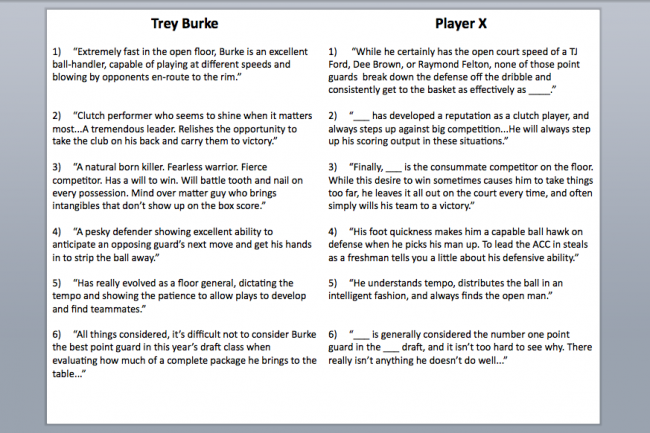 7. Alex Len vs. Player X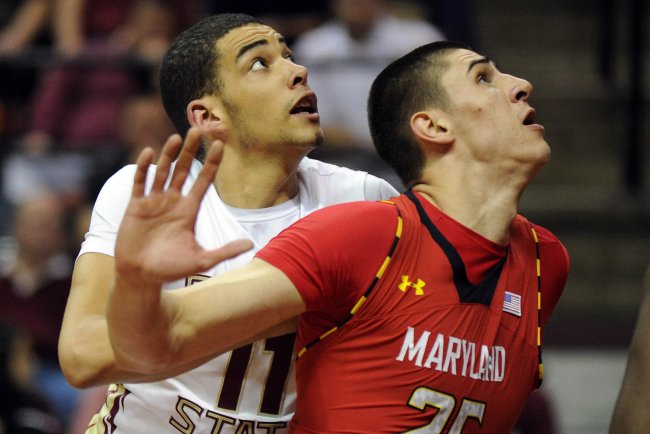 USA TODAY Sports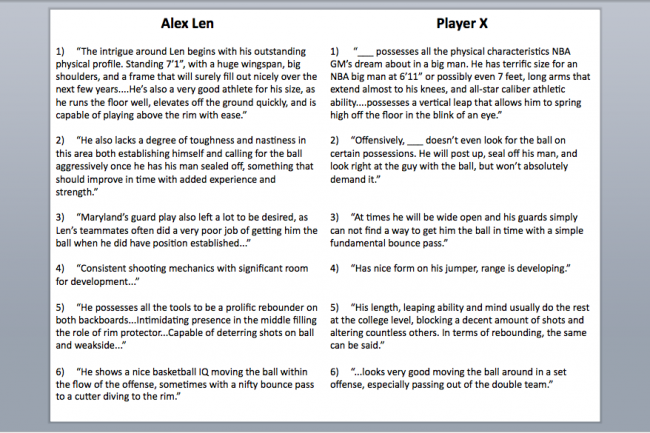 8. Anthony Bennett vs. Player X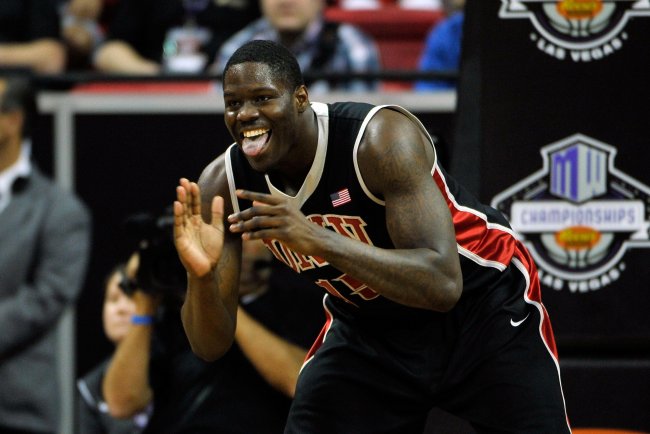 Jeff Bottari/Getty Images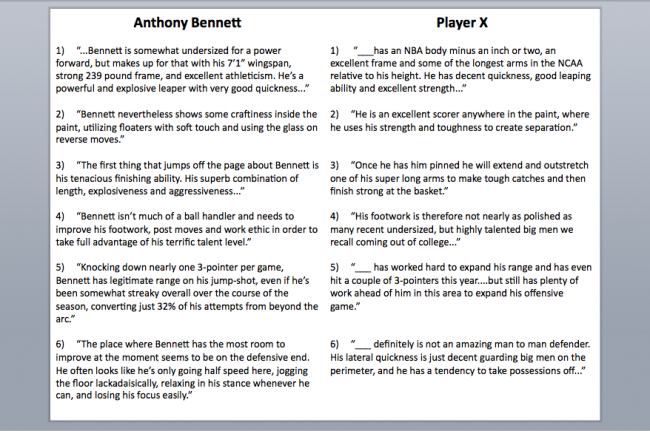 9. Shabazz Muhammad vs. Player X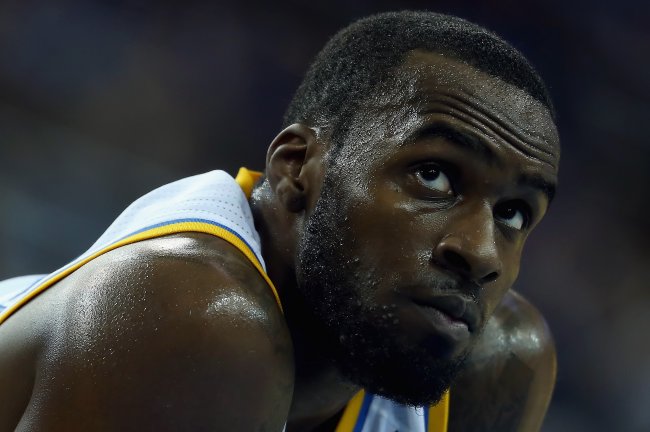 Jeff Gross/Getty Images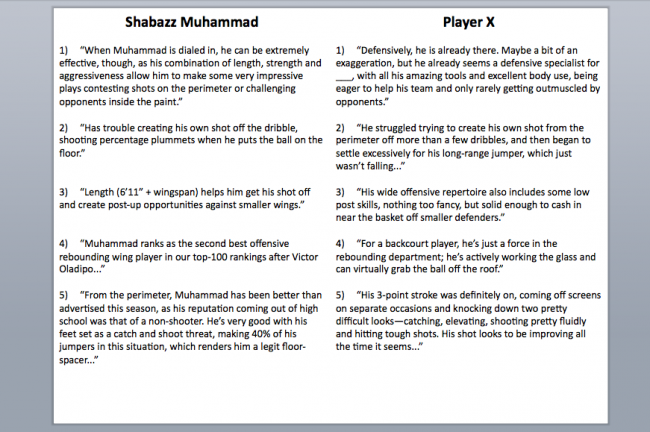 10. Cody Zeller vs. Player X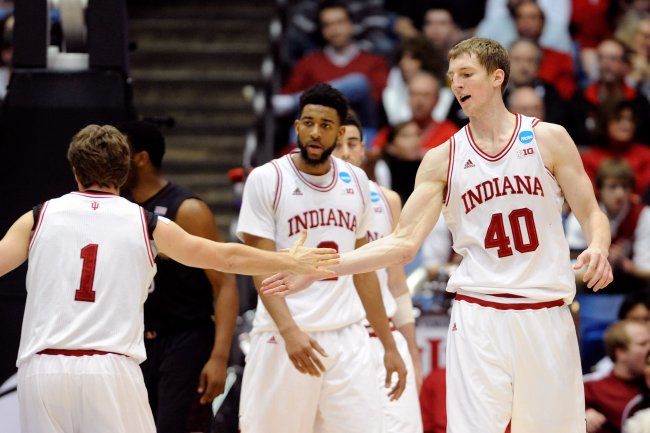 Jason Miller/Getty Images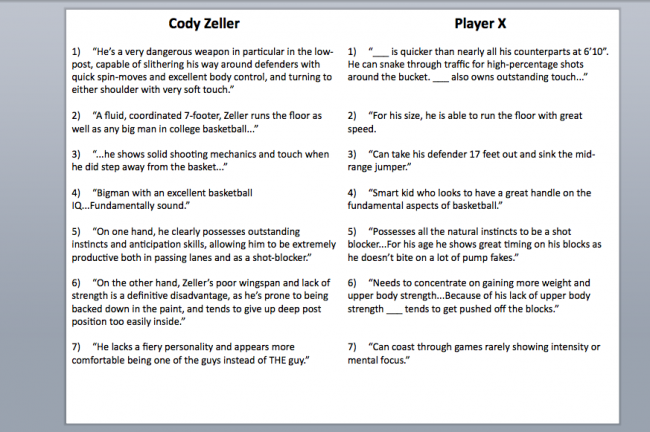 Answer Key
1. C.J. McCollum's Player X is Stephen Curry.
2. Nerlens Noel's Player X is Kevin Garnett.
3. Ben McLemore's Player X is Ray Allen.
4. Victor Oladipo's Player X is Dwyane Wade.
5. Otto Porter's Player X is Danilo Gallinari.
6. Trey Burke's Player X is Chris Paul.
7. Alex Len's Player X is LaMarcus Aldridge.
8. Anthony Bennett's Player X is Paul Millsap.
9. Shabazz Muhammad's Player X is Nicolas Batum.
10. Cody Zeller's Player X is Chris Bosh.
How'd You Do?
9-10 correct: If you hang on a minute, I'll see if we can get some NBA

GMs

on the phone with you. And we need to check your search history.
6-8 correct: Why exactly aren't you working in the Association?
3-5 correct: Congrats! You've been paying a lot of close attention over the years.
1-2 correct: Not too shabby, but you've got some work to do.
0 correct: Are you sure you weren't looking for MLB articles?
Even though you'll hear a lot about the weakness of this draft class, don't sleep on the upside of the top-tier players. The similarities they've shown to other stars coming into the league are just staggering, and they show that each of these 10 guys—as well as others not featured in this quiz—have top-notch potential.
To achieve that potential, they'll have to put in a lot of work, but it's possible for Victor Oladipo to reach the level of Dwyane Wade. There's a chance Trey Burke can become the next Chris Paul. And it's not impossible for C.J. McCollum to join Stephen Curry as an elite guard.
On paper, they all have a chance.
Note: The complete list of sources used to provide the quotes in each scouting report can be found here.