Ryback has parlayed his former fan appeal into becoming WWE's most notorious bully. Over the past two months, Ryback has attempted to take out and destroy anyone that comes in his way.
Through this destruction, Ryback has called himself "Satan" and in the process steamrolled through Kofi Kingston and Daniel Bryan, amongst other WWE superstars.
Ryback needs to have a strong foil leading into the summer months and SummerSlam.
Physically, Ryback dwarfs much of the WWE locker room. This has been exploited by WWE in Ryback's treatment of smaller superstars. Ryback's bullying ways need to be answered by someone in WWE.
This is where Sheamus fits in.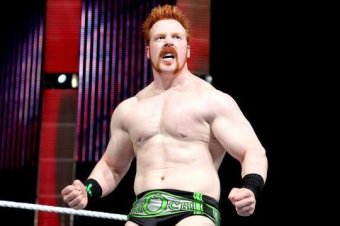 The devastating Brogue Kick of Sheamus has turned into one of WWE's most effective finishers. A true rival to Ryback's Shell-Shocked maneuver, Sheamus' Brogue Kick could logically put down Ryback as it has taken out The Big Show on numerous occasions.
Ryback's destructive personality would bring out the more violent and ruthless side of Sheamus as well. This could be an added boost to Sheamus' persona, which has gotten a little too playful in recent weeks dealing with Damien Sandow's "mind games."
Instead of playing juvenile mental games, Sheamus' athleticism would be put to the test in a feud with Ryback. In a series of matches, in-ring interviews and backstage vignettes, Sheamus could re-establish his character in WWE as a tough brawler who takes little guff from anyone.
For Ryback, the transition from feuding with John Cena to Sheamus would be very easy to make even after his loss at Payback. Ryback's return to WWE after the loss to Cena needs to be against someone with credibility to remain relevant.
After defeating Damien Sandow at the Payback pre-show, Sheamus could use a new feud as well.
Personality wise, Cena and Sheamus are very similar in their babyface roles. Ryback can continue his bullying, heelish tactics against Sheamus in a similar fashion.
The jealous streak of Ryback should be the reason for going after Sheamus. Such jealousy could reach back to this past February when Ryback and Sheamus teamed up to take on The Shield.
At this past Elimination Chamber, Ryback and Sheamus teamed with John Cena in a loss to The Shield.
The next night on Monday Night Raw, Ryback and Sheamus teamed with Chris Jericho in another loss to The Shield.
What is interesting about Ryback is how he can feud with other superstars partly based on the fallout of losing to The Shield. Once again, Ryback can use these losses to The Shield as a way to go after and try to bully Sheamus.
Sheamus is not one to back down from a fight and neither is Ryback when it counts. This could be the "big man" feud of the summer for WWE.
Both superstars are highly athletic and would help to bring the best out of each other through a competitive feud. This would especially be apparent on a grand stage like SummerSlam this August.
This feud could propel both superstars to greater heights leading into the fall months and keep them hovering around the main-event scene.
When two top superstars have a feud, it can lead to unexpected happenings in terms of audience reaction. It would be fascinating to see what the crowd reaction would be to a Ryback and Sheamus feud done this way.
Read more from Sean McCallon on the Double Axe Handle Blog.
Follow Sean McCallon on Twitter @TheBlueMask246